Official Edgar Rice Burroughs Tribute and Weekly Webzine Site
Since 1996 ~ Over 15,000 Web Pages in Archive
Volume 1351
A GUIDE TO
THE MARS NOVELS OF
EDGAR RICE BURROUGHS
Collated References from the ERBzine.com Site
Culled from the +15,000 Webpage Archive at:
www.ERBzine.com/all
.

.

The Hillman ERB Log Notes Project
The Under the Moons of Mars Trilogy
A PRINCESS OF MARS
GODS OF MARS
THE WARLORD OF MARS
A Study Guide for Fans and Researchers

These log notes sequentially pinpoint and elaborate on the
important events throughout the novel.
The information is presented in the form of hundreds of questions and answers.
The answers in version 1 are invisible until the reader drags his mouse
across the screen which highlights the hidden text.
The alternate version 2 is complete with visible answers

...

...
Exploring The Fantasy Worlds of ERB with Den Valdron

. Lin Carter Articles by Den Valdron

Den Valdron's "Ganymede or Bust" Series

.

.CLICK FOR FULL-SCREEN IMAGES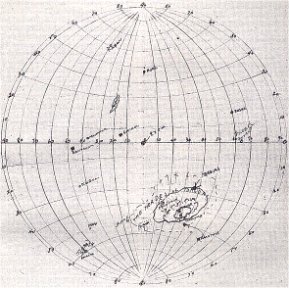 Click for Full-Size Image
Map of Barsoom by Edgar Rice Burroughs




.

Thoat Model by JCB

---

ART

---


Pulp Magazine Bibliography ~ Illustrated
ERB the Prophet: Future Visions of Mars I with St. John Art
ERB the Prophet: Future Visions of Mars II with St. John Art
ERB the Prophet: Future Visions of Mars III with St. John Art

---

James Spratt: Master Sculptor, ERB Artist (A Princess of Mars) and Creator of ERB Martian Chess (Jetan from Chessmen of Mars) and expanded variations (Chess Variants) on the game (Sarang)
A Princess of Mars: Illustrated
Jetan I
Jetan II
Jetan III
The Mars Art of Thomas Yeates
from our Yeates Tribute Galleries
www.tarzan.org/yeates
---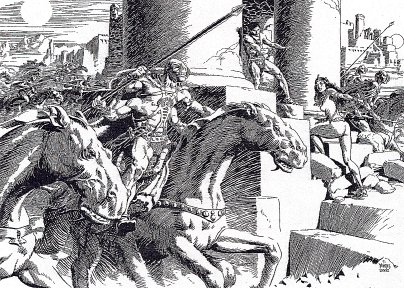 . . .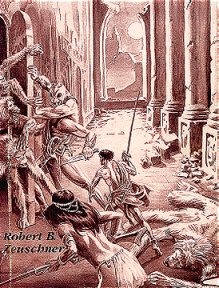 .

.
---

COMICS

---


Illustrated Biblio of ERB Comics
John Carter of Mars: Early Years
John Carter: Marvel Covers 1-15
John Carter: Marvel Covers 16 -29
DC Weird Tales Covers
John Carter Funnies Comics by JCB



The Martian Illustrated Version of A Princess of Mars as it appeared in England's THE SUN
Serialized over 31 weeks
.



---
ERBzine 1384: An ERB Fan Tribute: Carl Sagan
From the VOA broadcast: The year is nineteen-forty-seven. Twelve-year-old Carl Sagan is standing outside a small house in the eastern city of Brooklyn, New York. It is dark. He is looking up at the sky. After a few minutes, he finds the spot for which he has been searching. It is a light red color in the night sky. Carl is looking at the planet Mars.
"I can remember as a child reading with breathless fascination the Mars novels of Edgar Rice Burroughs. . . . I can remember spending many an hour in my boyhood, arms resolutely outstretched in an empty field, imploring what I believed to be Mars to transport me there."
http://www.erbzine.com/mag13/1384.html
---
.

.
---

RECENT INTERESTING OFF-SITE RESOURCE
www.ERBzine.com/all/links.html


---


November 22, 2004
Dear Mr. Hillman,
I must prepare for a Planetarium, in Milan, Italy, an evening about "Mars in science fiction". Unfortunately, all Barsoom illustrations I found show only the hero fighting the villains or the monsters. Could you... send me the scan of some more detailed picture of Barsoom, its cities, scenes and inhabitants?
Fabio Femino
Milan, Italy
NOTE:
Mr. Femino's excellent presentation with many large images of Mars in fiction is featured at:
Planetarium Mars Presentation

---


Visit our John Carter of Mars Movie Site
www.cartermovie.com


Visions of Barsoom:
100 Years of John Carter
Compiled by Bob Zeuschner
www.erbzine.com/mag41/4190.html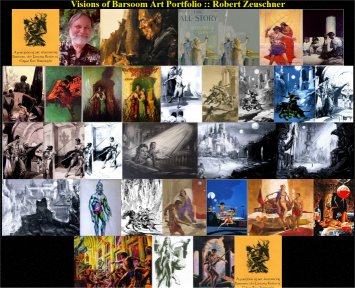 TO THE JOHN CARTER ART COLLAGE in JPG
TO THE JOHN CARTER ART COLLAGE in html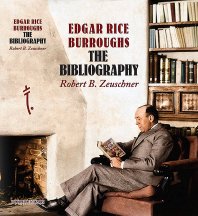 www.erbbooks.com


From


The Worlds of Edgar Rice Burroughs
Companion ERB Sites Created by Bill Hillman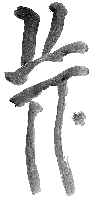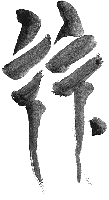 BILL HILLMAN
Visit our thousands of other sites at:
BILL AND SUE-ON HILLMAN ECLECTIC STUDIO
ERB Text, ERB Images and Tarzan® are ©Edgar Rice Burroughs, Inc.- All Rights Reserved.
Trademarks JOHN CARTER, WARLORD OF MARS ~ BARSOOM ~ TARZAN
and all associated characters and their distinctive likenesses are owned by ERB, Inc.
All Original Work ©1996-2010/2020 by Bill Hillman and/or Contributing Authors/Owners
No part of this Web site may be reproduced without permission.