Official Edgar Rice Burroughs Tribute Site
Since 1996 ~ Over 15,000 Webpages in Archive
Volume 0738
and
ERB C.H.A.S.E.R ENCYCLOPEDIA
A Collector's Hypertexted and Annotated Storehouse of Encyclopedic Resources
present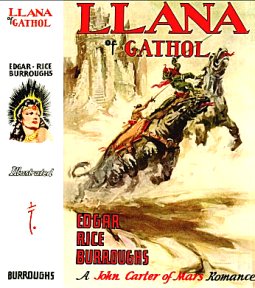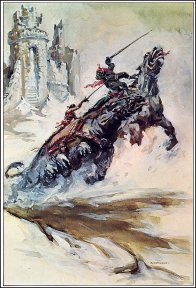 DJ Image
Large Cover Image by John Coleman Burroughs
Large Cover Image of Doubleday's Corben
LLANA OF GATHOL
ERBzine Guide to Barsoom
www.johncarterofmars.ca


John Carter Film News
---
PUBLISHING HISTORY (USA)
---
PULP
The City of Mummies: Amazing Stories: March 1941
J. Allen St. John cover and two interiors
Black Pirates of Barsoom: Amazing Stories: June 1941
J. Allen St. John cover and two interiors
Yellow Men of Mars: Amazing Stories: August 1941
J. Allen St. John cover and two interiors
Invisible Men of Mars: Amazing Stories: October 1941
J. Allen St. John cover and two interiors
The City of Mummies: Amazing Stories Quarterly v.1 n.4 reprint: Fall 1941
The Black Pirates of Barsoom: Amazing Stories Quarterly v.2 n.1: Winter 1941
Yellow Men of Mars and Invisible Men of Mars: Amazing Stories Quarterly: v.2. n.2: Spring 1942
FIRST EDITION
ERB, Inc. Tarzana: March 26, 1948 ~ 317 pages ~ Print Run: 9,225
John Coleman Burroughs: DJ and five interior plates
REPRINT EDITIONS
Ballantine paperback: August 1963 ~ 191 pages
Robert Abbett cover
Doubleday Science Fiction Book Club edition: 1977 ~ with John Carter of Mars ~ 314 pages
Richard Corben: DJ and two Llana interiors
Ballantine paperback: October 1973
Gino D'Achille cover
Ballantine - Del Rey: April 1979
Michael Whelan cover
For detailed information, see Robert B. Zeuschner's
Edgar Rice Burroughs: The Bibliography (ERB, Inc., 2016).
Click on www.erbbooks.com or call 214-405-6741 to order a copy.
Llana of Gathol

John Carter is captured by the inhabitants of Horz, one of the supposedly "dead" cities of Mars. Together with Pan Dan Chee, his captor, who has also been sentenced to death for bringing Carter into Horz, he is sent down to the pits under the city. To the astonishment of the two men, they discover the remnants of a maritime race which had existed hundreds of thousands of years before men and women gorgeously apparelled, maintained in suspended animation, unaware that the five beautiful seas of Mars on which they used to sail are now dried up, that indeed, their whole way of life has long since disappeared from the face of the dying planet. It is many moons and many countries before Pan Dan Chee and Carter are able to bring Llana safely home to Gathol.
---
J. ALLEN ST. JOHN PULP ART GALLERY
---
click for large images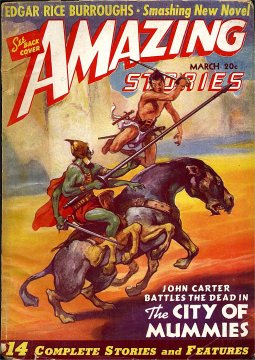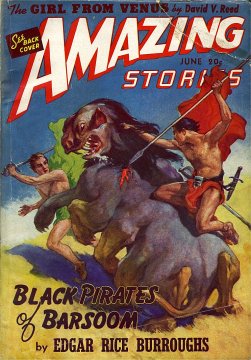 ---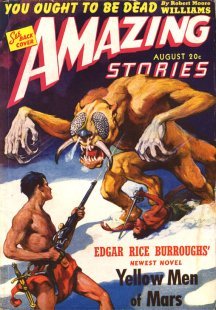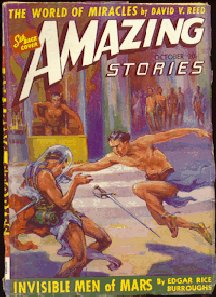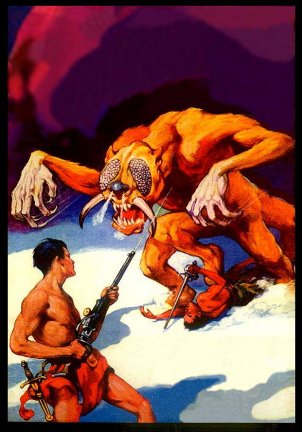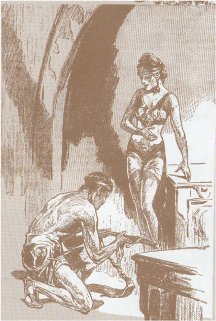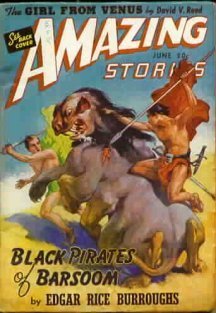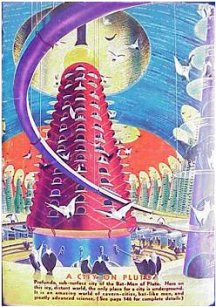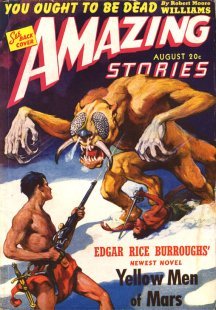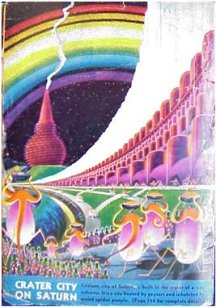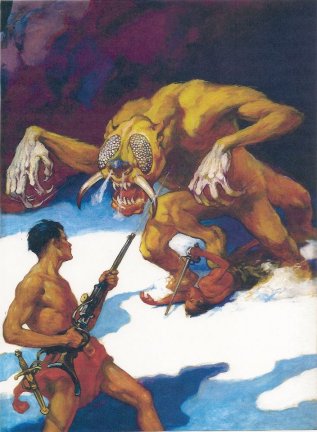 J. Allen St. John Cover Painting
---
---

RICHARD CORBEN GALLERY
(Doubleday Book Club Edition)

---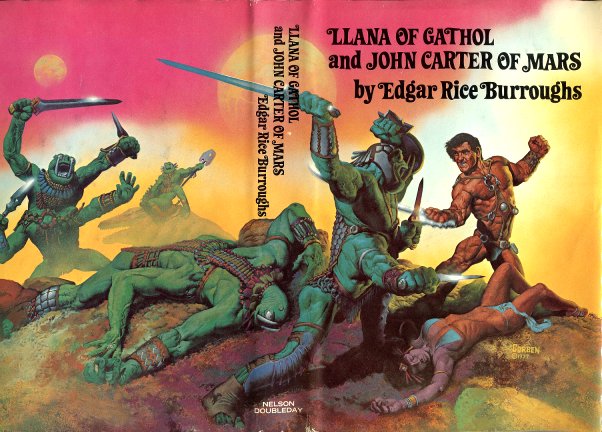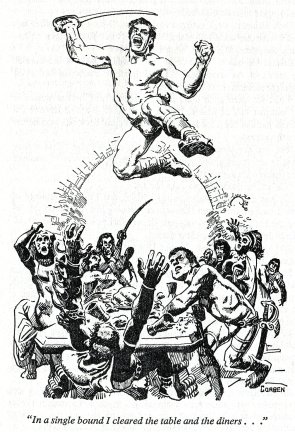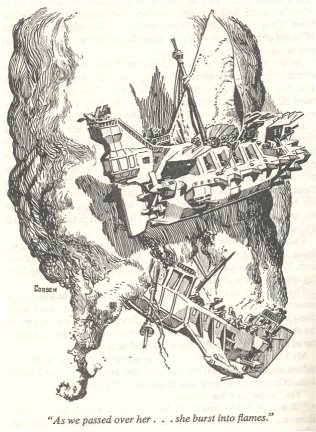 ---
PAPERBACK GALLERY
---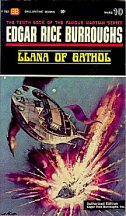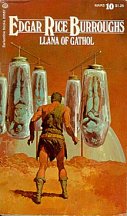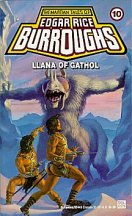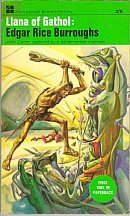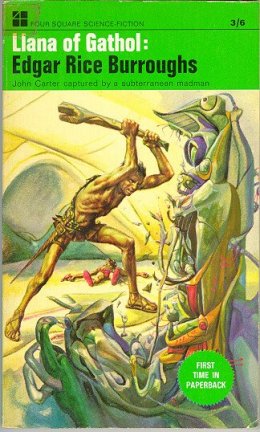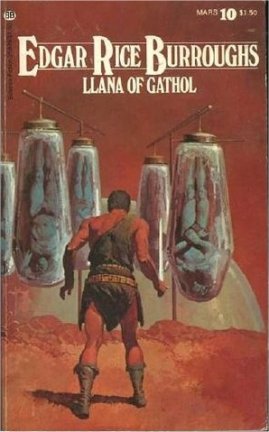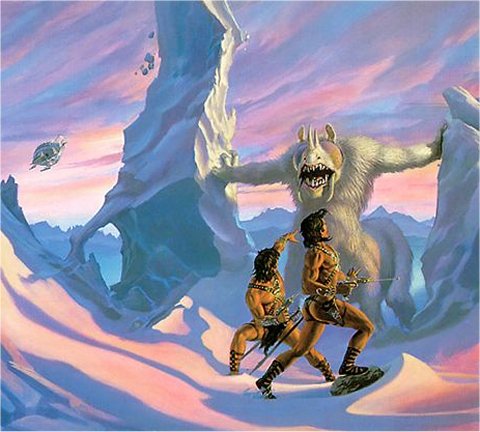 JAPANESE EDITION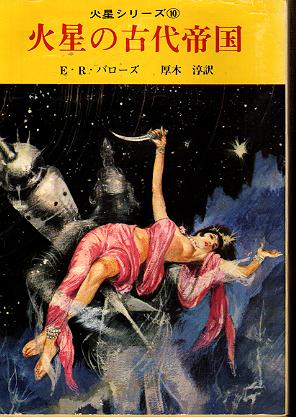 Art by by Motoichiro Takebe
---
FIRST EDITION GALLERY
---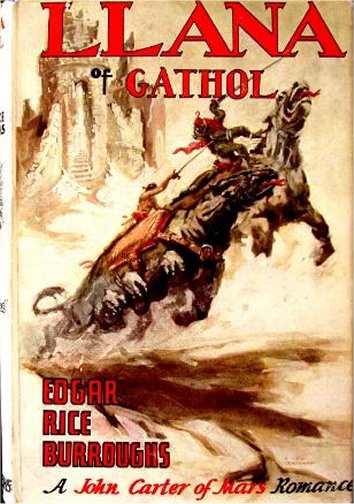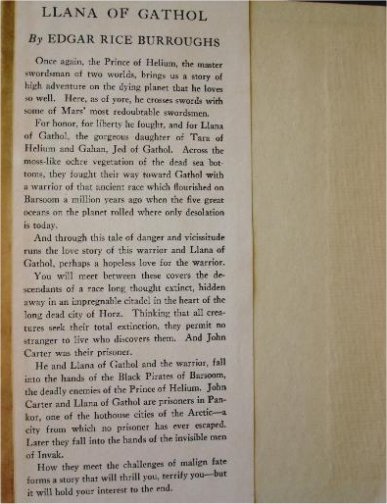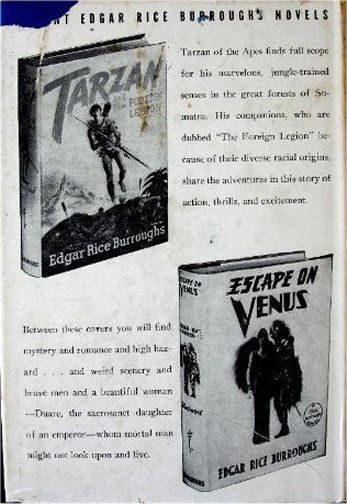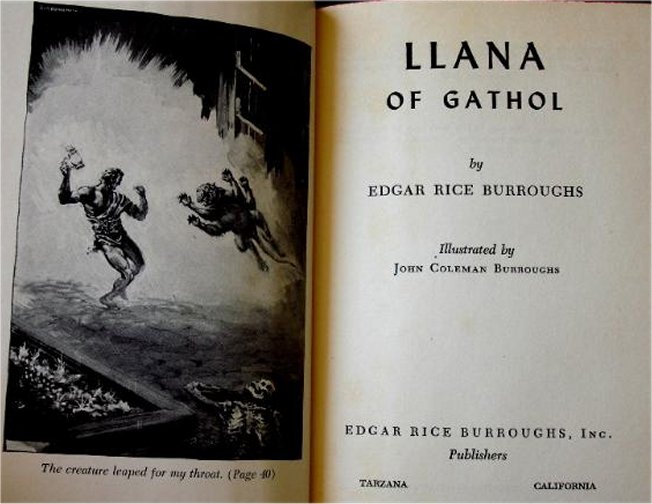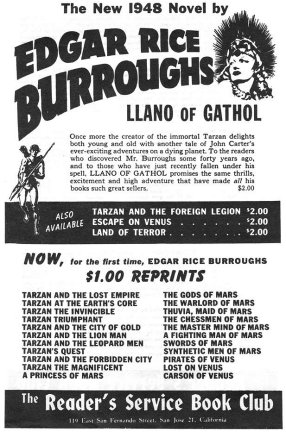 Armada of ERB Web Sites
Over 10,000 Webpages

The Fantastic Worlds of Edgar Rice Burroughs
| | | | |
| --- | --- | --- | --- |
| Tarzan.com | ERBzine.com | DantonBurroughs.com | Tarzan.org |
| BurroughsBibliophiles.com | JohnColemanBurroughs.com | Tarzan.com/tarzine | JohnCarterOfMars.ca |
| ERBzine.com/edgarriceburroughs | Weekly Webzine | Weekly Webzine | Pellucidar.org |
| John Carter Film News | ERB, Inc. Corporate Site | ERB Centennial | tarzana.ca |