.

DUM-DUM 2019 :: Willcox, Arizona :: August 1-4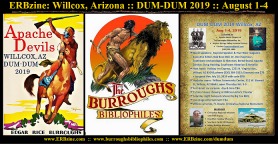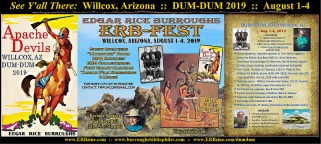 Online Promo Splash Bars
ERBzine Arizona
ERB in Wild West


2019 ECOF :: Oak Brook, Illinois :: June 13-15



Click for full-size images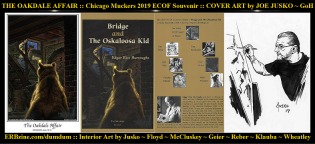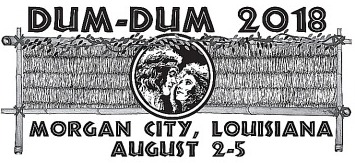 MORGAN CITY DUM-DUM
Was a Whole Lotta Fun
Watch for full ERBzine Web Coverage
As we create it -- Starting at:
www.ERBzine.com/mag64/6490.html


A look at the previous celebration in Morgan City
will give some idea of what the area had to offer.
http://www.erbzine.com/mag35/3588.html


REPORTS AND PHOTOS FROM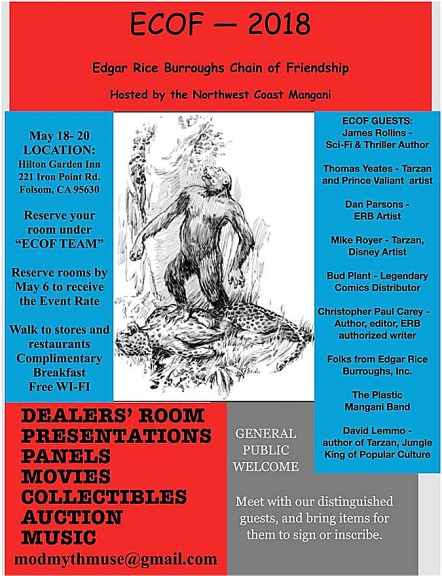 ECOF 2018
PART ONE: REPORTS :: PART TWO: PHOTOS Pt. 1
PART THREE: PHOTOS Pt. 2 :: PART FOUR: PHOTOS Pt. 3



COLDWATER 2017 DUM-DUM
ERBzine Coverage of the Event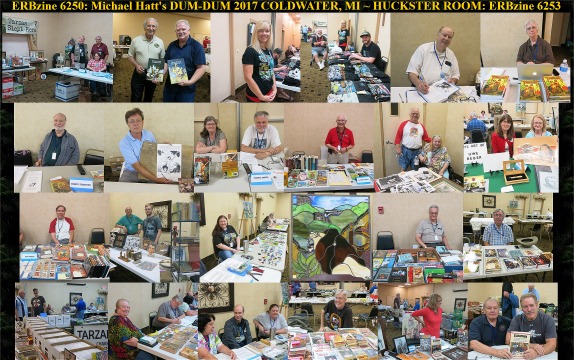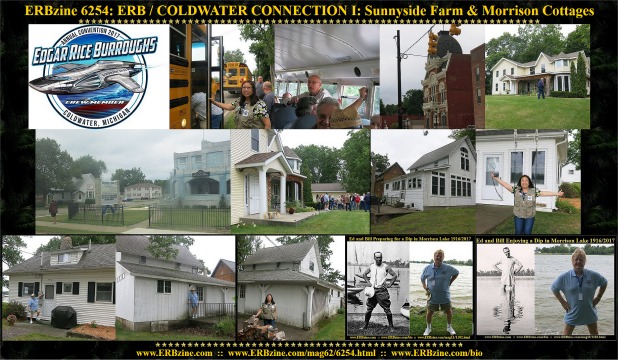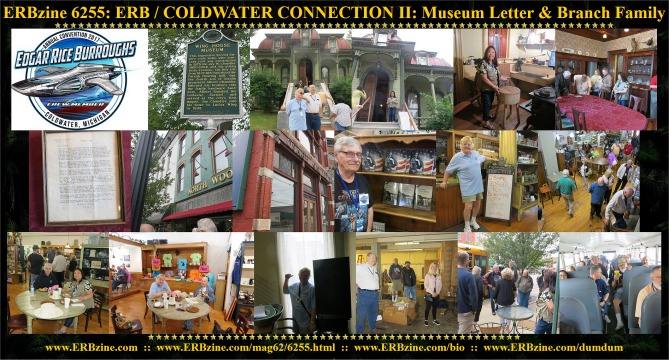 Click for full-size promo collages


2017 ECOF: Irving, Texas ~ June 8-11, 2017
Hosted by the HELL'S BENDERS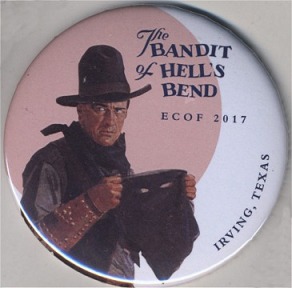 Full coverage of this very successfull past event is featured at:
INTRO and CONTENTS: ERBzine 6032

Thanks to the Chicago Muckers for hosting the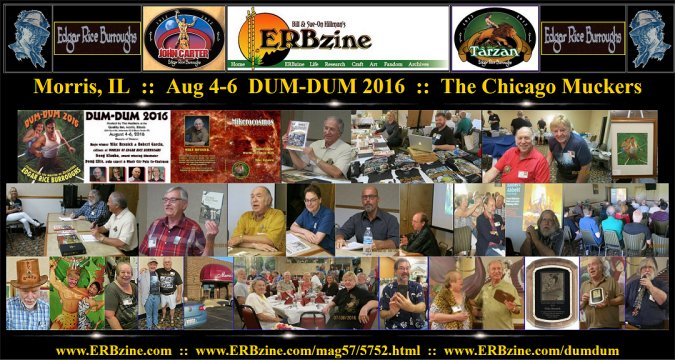 300 Photos



ERBzine WEB CONTENTS



ERBzine 5752: Dum-Dum 2016 Intro


TARZANA ECOF 2016
Hosted by ERB, Inc. and the LAsubERBs
Including: Warner Brothers Tour ~ Special On-Lot Showing of THE LEGEND OF TARZAN



ERBzine 5854: Intro/Contents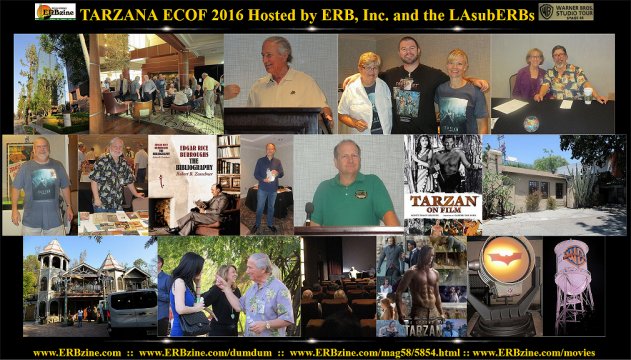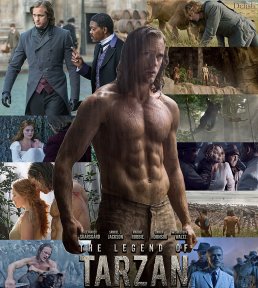 Click for full-size poster collage


Dum-Dum 2015 was hosted by Peggy Adler ~ Clinton, CT ~ August 20 - 23
DUM-DUM 2015 PHOTO FEATURES IN ERBzine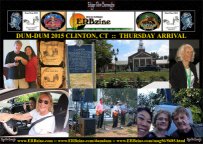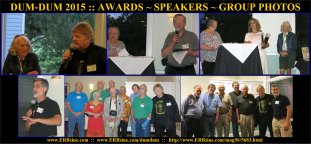 5683: Intro and Contents




The following pages contain photo journals of
The 2014 Bryan and Texas A&M Dum-Dum hosted by Brad and Pat Vinson


ECOF 2015 was hosted by the National Capital PANTHANS ~ Rockville, MD ~ June 4-7


http://www.erbzine.com/mag56/5681.html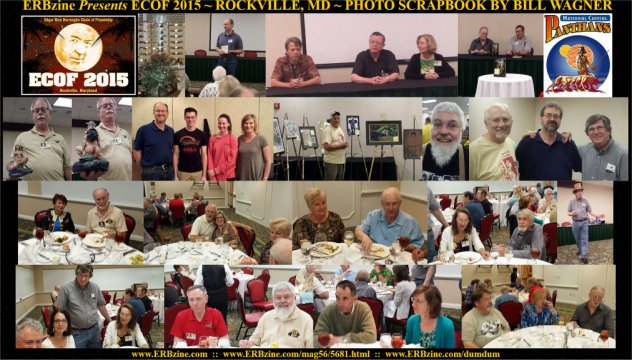 Click for full-size montage
See more photo coverage and schedule of events at:
www.erbzine.com/mag56/5681.html


ECOF 2014 was hosted by Rudy Sigmund in Fargo, ND JUNE 19-22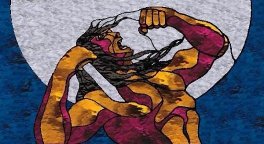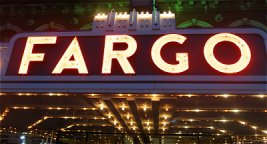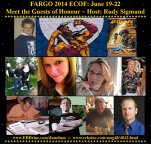 Read the reports and see all the photos from this event
ERBzine PHOTO COVERAGE CONTENTS


2013 Dum-Dum in Louisville, Kentucky: August 8-11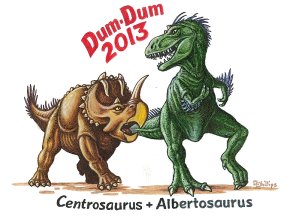 CONTENTS



THANKS TO ERB FANS FOR MAKING THE 2013 ECOF A SUCCESS

Tarzana Dum-Dum 2012: August 16-18
NAVIGATION GUIDE TO THE ERBzine PHOTO JOURNAL COVERAGE
.

.
..



.
.

OCTOBER 28th EVENT AT LOUISVILLE, KY

Tracy Griffin, Robin Maxwell, Jim Sullos, Denny Miller and John Ralston Burroughs
were in Louisville on October 28th for book signing at the Burroughs Memorial Collection.
The event was hosted by George McWhorter - Curator of the ERB Memorial Collection at the Ekstrom Library University of Louisville and was attended by many ERB fans and scholars. Sunday, October 28, 2012

ERBzine 3899 REPORT

Dr. Stan Galloway's Tarzan Centennial Conference
Bridgewater College, Bridgewater, VA ~ November 1-4, 2012
Guests: Denny Miller ~ Henry Franke ~ DJ Howell ~ Ellen Vartanoff ~ Jonathan Atkins ~ Lee Strong ~ Rand Muender ~ Chuck Early ~ Demo Sachlas ~ Jim Sullos ~ John Ralston Burroughs ~ Huck Huckenpohler, Lee Strong ~ Stan Galloway
ERBzine 3939 REPORT

---
2011 DUM-DUM - POCATELLO, IDAHO


BURROUGHS BIBLIOPHILES VISIT ERB IDAHO COUNTRY

ECOF 2011 Minneapolis


1. Intro/Events


DUM-DUM 2010: CHICAGO
www.erbzine.com/mag33/3320.html
THE OAK PARK ERB MUSEUM
ERB Museum At Pleasant Home: 2005 Visit
---
2010 ECOF GATHERING: June 4 - 6
The Baltimore Area and Shenandoah Caverns, Virginia

...

Dum-Dum 2009 ~ Dayton Ohio
Guest of Honor: Pete Ogden ~ Host Richard Spargur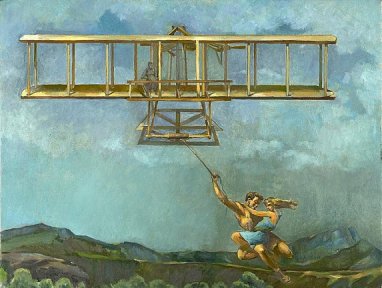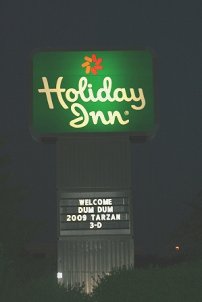 See the Events, Attendees and hundreds of photos at
Dum-Dum 2009: ERBzine 2878 - 2899
Hillman Photo Galleries
CONTENTS | I | II | III | IV | V | VI | VII | VIII | IX | X | XI
ECOF 2009
El Dorado Hills, CA


DUM-DUM 2008
Waterloo Iowa

Dum-Dum 2008 Features in ERBzine

.

Louisville Dum-Dum 2007
and Bob Hyde Collection Dedication

HILLMAN PHOTO GALLERIES

.

KEN MANSON
ERBzine 1778: Dum-Dum 2007 Breakfast Report

DUM-DUM / ECOF 2006
Rockville, Maryland ~ August 3-6, 2006
REPORTS

WAYNE AND EDIE JAMES

.
Dateline Jasoom! Podcast No. 6 from Jeff Long's Panthan Press
features an interview with Bill Ross about the Aug. 3-6 ECOF convention in Rockville, MD.,
The Jeddak of the North also shares memories of conventions past . . . Podcast No. 6 Download

Episode 14 is a full report from the 2006 ECOF convention.
Speakers include DJ "Usha" Howell, Laurence Dunn, Jim Thompson and Mike Conran.
Elmo interviews fans. Hadron sings about his hat.
And a song by Mark Wheatley from Insight Studios, whose interview appears on the next show.
or go to Archive of all the shows
.

.

.

.

DUM-DUM 2003 ~ Louisville, Kentucky
Hosted by George T. McWhorter
The Galt House and The University of Louisville
Thursday - Sunday: August 28-31, 2003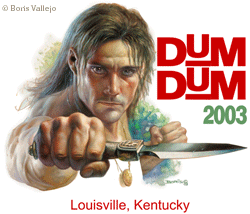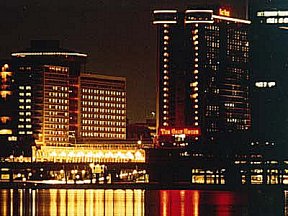 HILLMAN ILLUSTRATED DIARIES: DUM-DUM 2003
Bill and Sue-On Hillman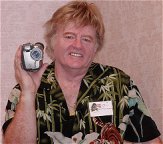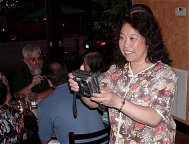 Part I: Monday-Thursday ~ Travel Days ~ Coriell House of Greystoke ~ Dum-Dum Day 1
Part 2: Friday: University of Louisville Day: Danton Burroughs Home Movies and Slides
Part 3: Friday: U of L Ekstrom Library: Reception & McWhorter ERB Collection ~ Blues Club
Part 4: Saturday Huckster Room ~ Bibliographers
Part 5: Saturday Night Banquet ~ Speakers ~ Awards ~ Photos ~ Call to the Bar
Part 6: Sunday Breakfast ~ Burial Place of Jim and Joan Pierce ~ Long Journey Home
---
Photo Credits: Bill & Sue-On, Ken Fuchs, Bob Zeuschner, Bob Woodley, Steve Wadding,
Dick Spargur, University of Louisville, David Critchfield, Wayne James
---
DIRECTORY TO THE HILLMAN
DUM-DUM 2003 PHOTO GALLERIES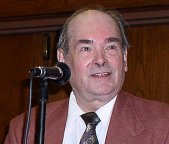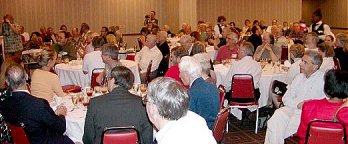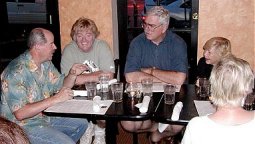 HUCK HUCKENPOHLER'S DUM-DUM PHOTOS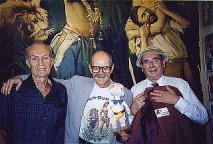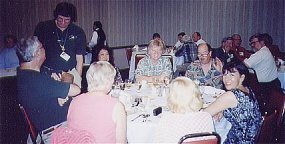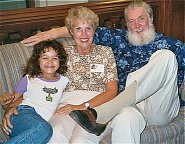 RELATED SITES WITH DUM-DUM PHOTOS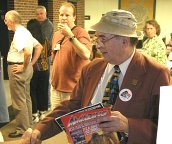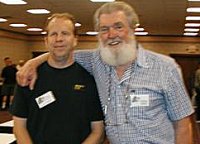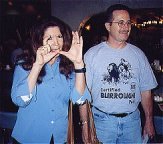 .

ECOF 2003: BALTIMORE, MARYLAND

.

ECOF 2002: TARZANA, CALIFORNIA

.

DUM-DUM 2002: COLLEGE STATION, TEXAS

.

DUM-DUM 2001: TAMPA, FLORIDA

.

CLARKSVILLE, TENNESSEE ECOF 2000

.

TARZANA, CALIFORNIA DUM-DUM 1999

.

---
Greystoke Castle and London, England Convention 1997

.

---
DUM-DUM 1992: LOUISVILLE, KENTUCKY ~ ECOF 1992: DENVER, COLORADO
ERBzine 0673: Summer of '92 Report by Laurence Dunn: The ERB Traveller
.

---
GREYSTOKE CONVENTION 1989: ENGLAND
.
TIMELINE OF CONVENTIONS PAST
.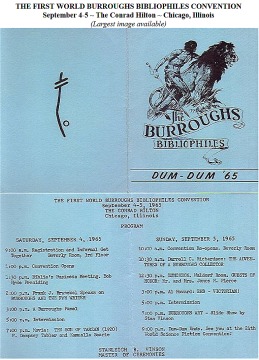 Click for larger image
The Worlds of Edgar Rice Burroughs
ERB Companion Sites Created by Bill Hillman
Volume 0839



WEBJED: BILL HILLMAN
Visit our thousands of other sites at:
BILL and SUE-ON HILLMAN ECLECTIC STUDIO
All ERB Images© and Tarzan® are Copyright ERB, Inc.- All Rights Reserved.
All Original Work © 1996-2002/2020 by Bill Hillman and/or Contributing Authors/Owners
No part of this web site may be reproduced without permission from the respective owners.