A STAR FOR ERB!
ERB has been awarded a star on the Palm Springs Walk of the Stars!
FANS: See more and donation procedures at HERE


Official Edgar Rice Burroughs Tribute and Weekly Webzine Site for Over 25 Years
Since 1996 ~ Over 15,000 Webzines and Webpages In Archive

Master of Imaginative Fantasy Adventure
Creator of Tarzan® and "Grandfather of American Science Fiction"
A NEW EDITION EVERY FRIDAY
November 19-25, 2021
EXCITING PUBLICATIONS FROM ERB, INC., TARZANA, CA

VIEW LAST WEEK'S ISSUE AT:
www.erbzine.com/mag/ez211112.html
---
---
---
---
---
Features 5/6 ERBzine M.A.P.L.E.: ART 4 and ART4a
ERB ART 4 SECTIONS: Over 41 Collages & Promo Splash Bars
Containing Hundreds of Images and Related Reference Links to Key Into Your Browser
OPEN PAGE CONTENTS MENUS BELOW. . . THEN
Click to see full-size collages and promo splash bars.
Key in accompanying reference links to see related ERBzine pages
---
ART 4

PAGE CONTENTS
1. J. Allen St. John: ERB's Lost On Venus ~ Interior Art
2. John Coleman Burroughs: Tarzan Unused Art for Four Colour Comics 134
3. John Coleman Burroughs: ERB's Back to the Stone Age ~ Interior Art
4. John Coleman and Jane Burroughs: Artists and Authors
5. John Coleman and Hulbert Burroughs: Bottom of the World ~ JCB Art
6. Frank Frazetta: Self Portraits
7. Frank Frazetta: Beauty and the Beast IV ~ 5786
8. Frank Frazetta: Famous Cover Art 2
9. Frank Frazetta: Famous Cover Art
10. Frank Frazetta: ERB's Tarzan at the Earth's Core
11. Frank Frazetta: Bundolo Numa
12. Tarzan's Fights to the Death ~ Kerchak the Bolgani
13. ERB's Barsoom in Silhouette I
14. ERB's Barsoom in Silhouette II
15. Hal Foster Photos
16. Tom Floyd: ERB Art by Golden Lion Award Winner
17. Jane Ralston Burroughs: Model and Artist for Dejah Thoris
18. Bernie Wrightson: ERB-Related Art
19. Paul Privitera: Fantasy Adventure Art
20. Paul Privitera: ERB World XXVI ~ Last Art Gallery
21. Paul Privitera: John Carter ~ Warlord of Mars
ART4a

PAGE CONTENTS
22. ERB's Poloda: Beyond the Farthest Star ~ Omos Planetary System
23. Tom Grindberg: Colourful ERB Art #IV
24. Saddam Hussein: Fantasy Art Collection
25. Mort Drucker: Caricature King Remembered
26. Pablo Marcos: Savage Art
27. Bernie Wrightson: Line Art
28. Don Marquez: Pellucidar Princesses
29. John Carter Screenwriters: Art by Young Burroughs Fans
30. ERB's 0-220 Airship: From Tarzan at the Earth's Core
31. William Brent: ERB Art
32. Frederic Remington: Fort Grant Western Art
33. Gray Morrow: Tarzan Strip Artist
34. William Stout: Barsoom Art ~ Beauty and the Beasts
35. Studley O. Burroughs: Tarzan the Invincible Cover and Frontispiece
36. Roy Krenkel: The Cave Girl ~ Canaveral Edition Art
37. Pirates of Venus: Cover Art Evolution ~ Stahr, Sigaloff, St. John
38. Resurrection of Jimber Jaw: Artists: Watson ~ Cahan ~ Krenkel
39. Edward Mortelmans: ERB Green Dragon Editions
40. Nick Cardy Artist: Tarzan, Comics, Wartime
41. Bundolo Numa: Ballantine Cover Art by Boris Vallejo and Neal Adams
---
---
---
---
---
---
---
MAJOR ERBzine UPDATES
---
LAST WEEK'S FEATURES
November 12 2021


1. Tarzan: Jungle King Of All Media: Comics 1 By Lynn Woolley
With a multitude of illustrations from ERBzine
2. JASOOMIAN FANZINE Issue 13 ~ ~ Pt. 1: Pages 1-13
ERBzine Fanzine Archive Site
3. ERBíS RABBIT HOLE: A Commentary in Chapters 8-14 By Woodrow Edgar Nichols, Jr.
Feature 4: ERBzine M.A.P.L.E.: ART 3 and ART3a
ERB ART 3 SECTIONS: Over 60 Collages & Promo Splash Bars
EVENTS: Features 5/6: January Week 1: Days 8-14 EXPANDED
ERB'S LIFE and LEGACY: DAILY EVENTS
January Week 2~ Photo Events
Click for Promo Collage
7. HOGARTH'S TARZAN 1950.07.30 :: No. 1012
8. Foster Tribute with Links to ALL of his Sunday Tarzans and many Prince Valiants
9. HOGARTH'S TARZAN: CAPTURED 1938.06.19 ~ #380
10. FOSTER'S TARZAN: LIONS OF FRANCE 1932.05.15
11. MORROW'S TARZAN: JANE'S QUEST: All 16 Weeks

---
LAST WEEK'S UPDATES
---
Features 12-22
A Collection of Tarzan Presley Reviews
http://www.erbzine.com/mag56/5647.html
Tarzan Presley review in ERBzine SWAG
http://www.erbzine.com/swag/books2.html
ERB News: Tarzan Presley Author Dies
http://www.erbzine.com/news/news16.html
The Hillman Elvis Tribute Site
http://www.hillmanweb.com/elvis
Tarzan Presley Book Covers
http://www.erbzine.com/mag56/tarzanelvis.jpg
Boris Cover Art for Ballantine Books
http://www.erbzine.com/mag36/3610.html
ERBzine's 8-Page Mike Henry Tribute starts at:
http://www.erbzine.com/mag19/1964.html
Tarzan and the Valley of Gold
http://www.erbzine.com/mag2/0210.html
Tarzan and the Great River
http://www.erbzine.com/mag19/1962.html
Tarzan and the Jungle Boy
http://www.erbzine.com/mag19/1963.html
Authorized ERB Universe Novels
http://www.ERBzine.com/erbalive

ERBzine ARCHIVE
ERBzine Archive 7 : Nos. 6000-7000
.JOIN US ON FACEBOOK: FaceBook Group
www.facebook.com/groups/ERBzine


ERBzine Statistics for 2020
19,261,786 World Wide Hits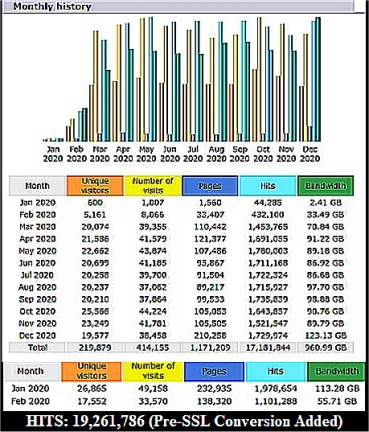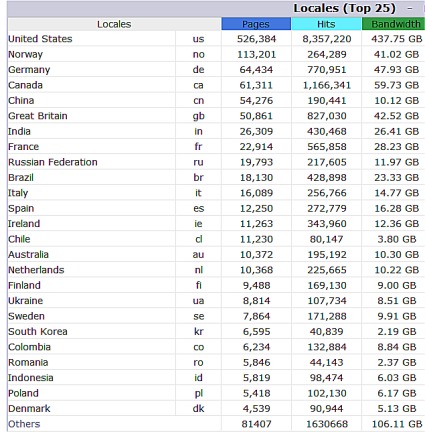 AWARDS

Bill & Sue-On Hillman
Entertainers of the Year Award
For stage/TV/recording performances
in USA, England and Canada
Archive

---


Three Awards
Tarzan.com
March 9, 2005
ERBzine:
July 11, 2002
ERBzine.com/mag:
January 12, 2005


BB Lifetime Achievement Award
Louisville Dum-Dum 2003
ECOF Recognition Award 2011

---

BU 2013 Convocation

Brandon University Senate
Award
---
.

The Fantastic Worlds of Edgar Rice Burroughs
ERB Companion Sites Created by Bill Hillman
| | | | |
| --- | --- | --- | --- |
| Tarzan.com | ERBzine.com | DantonBurroughs.com | Tarzan.org |
| BurroughsBibliophiles.com | JohnColemanBurroughs.com | Tarzan.com/tarzine | JohnCarterOfMars.ca |
| ERBzine.com/edgarriceburroughs | Weekly Webzine | Weekly Webzine | Pellucidar.org |
| John Carter Film | ERB, Inc. Corporate Site | ERB Centennial | tarzana.ca |


Our FanFare section is always open as a showcase for ERB fan comments and creative work...
Send your submissions to Bill Hillman
Tarzan@wcgwave.ca



!!! READERS PLEASE NOTE !!!
Tarzan® is the property of Edgar Rice Burroughs, Inc., Tarzana CA

These e-Fanzines have been posted as a non-profit bibliographic and biographic reference for ERB scholars, fans and collectors. Material not created by myself has been collated largely from other sites on the web -- and I believe it to be in Public Domain or to fall under the category of "product promotion" or "fair use". Everything has been collated into this on-line repository to promote interest in the works of Mr. Burroughs. If there is any objection to the way in which any of this material has been displayed, or if I have infringed unlawfully on any copyright, I will implement its immediate removal. Bill Hillman

---

WEBJED: BILL HILLMAN


Visit our thousands of other sites at:
BILL AND SUE-ON HILLMAN ECLECTIC STUDIO
ERB Text, Images and Tarzan® are Copyright ERB, Inc.- All Rights Reserved.
All Original Work ©1996-2021 by Bill Hillman and/or Contributing Authors/Owners
No part of this web site may be reproduced without permission from the respective owners.
Opinions expressed in articles on this site do not necessarily represent the opinions
of Edgar Rice Burroughs, Inc. or the editors of ERBzine.
ERBzine Weekly Webzine was endorsed by Danton Burroughs of Tarzana, California
as the Official ERB, Inc. and Tarzan®Webzine Site