Official Edgar Rice Burroughs Tribute and Weekly Webzine Site
Since 1996 ~ Over 15,000 Webzines and Webpages In Archive

Master of Imaginative Fantasy Adventure
Creator of Tarzan® and "Grandfather of American Science Fiction"
Volume 5536
---

A CRY IN THE WILDS ~ 1932.05.22

---

Superb, majestic, stood sabor, the lioness, guarding her cubs. Down wind had come the man scent and sabor was alert to danger. But she had not seen hunters aiming at her from ambush. She was never to see them. Their expert shots ended her life. What the huntsmen wanted were her cubs. The beasts were sold to La Belle Lenida, the great lion tamer. Trained for the circus, they never knew the perils of the jungle. But now Lenida had given their freedom back to them and they ventured into their native wilds with Tarzan watching them from the trees above. From a great distance came a drum like sound. It was Bolgani, the gorilla, beating a loud tattoo upon his chest as a challenge to battle. Tarzan quivered as his keen ears heard the noise. The lions, untrained in jungle life, took no notice. But when bolgani was overcome in battle and Toog the great ape, uttered the weird and terrible cry of the bull ape at the kill. . . the circus lions fled. Panic stricken by the unknown terror. They fled back to the woman who had offered them their freedom. By the time Tarzan arrived, the lions had sought the safe comfort of their cage.

"They'll want their food soon," said Lenida.

"Then I will hunt for them," said Tarzan.

Swinging through the trees, Tarzan trailed horta the boar. He had hurled his unerring noose. . . and had the boar halfway up to him when he suddenly dropped the noose and his prey with it. Through the jungle had come to him the wild scream of a frightened woman.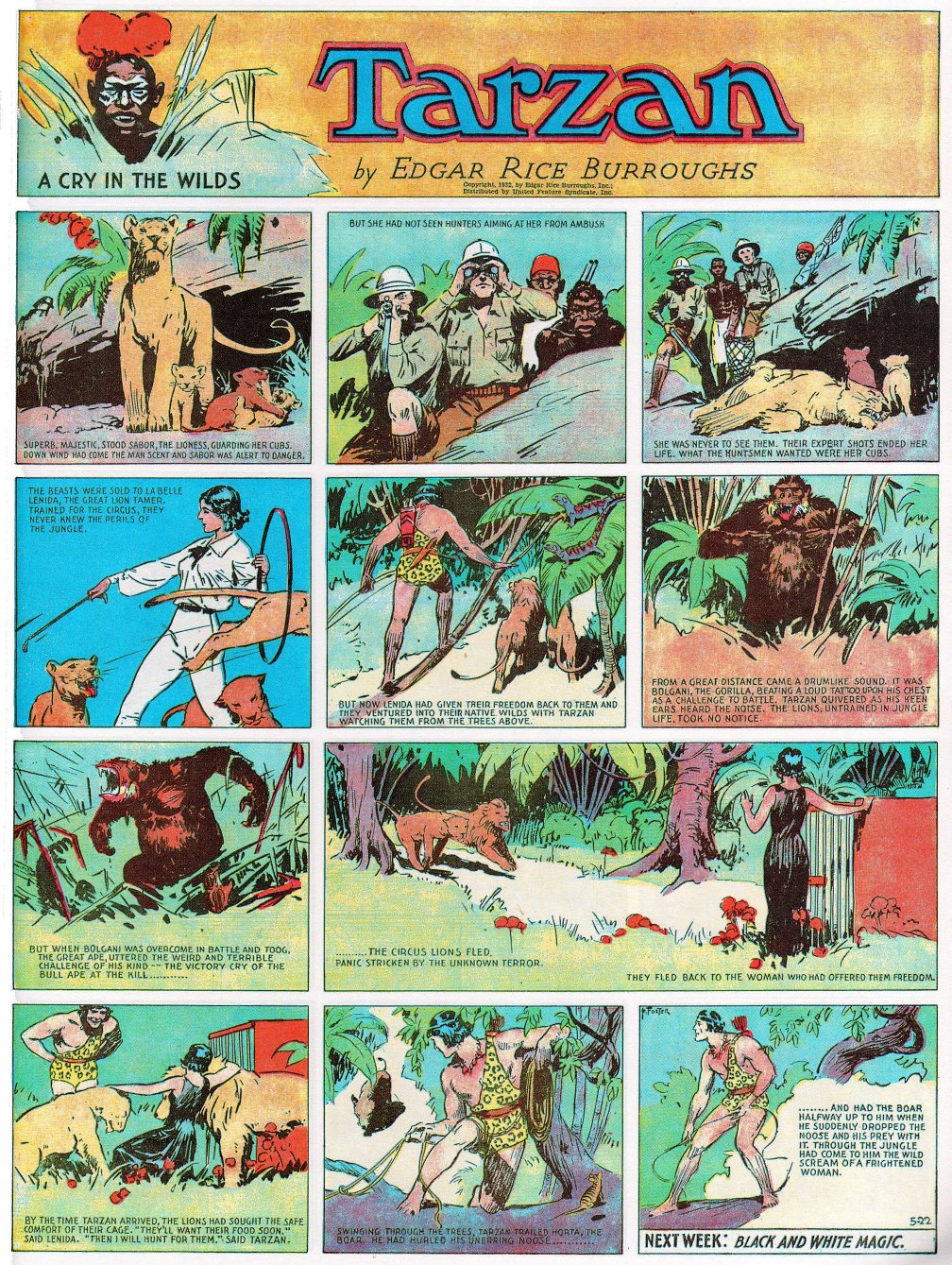 The strips in our ERBzine series are small samples of the giant supersize 15" x 20" reprints now available from Dark Horse Books.

Each hard cover volume of Dark Horse's comprehensive collections of Hal Foster's Tarzan Sundays reprints over 120 strips on high-quality paper and in eye-popping color, replicating their appearance back in the 1930s when they were brand new!

Featuring historical essays on Tarzan and Foster, these astonishing volumes are a must for every collector!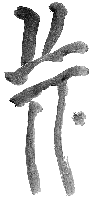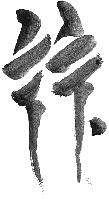 BILL HILLMAN
Visit our thousands of other sites at:
BILL and SUE-ON HILLMAN ECLECTIC STUDIO
ERB Text, ERB Images and Tarzan® are ©Edgar Rice Burroughs, Inc.- All Rights Reserved.
All Original Work ©1996-2015/2016 by Bill Hillman and/or Contributing Authors/Owners
No part of this web site may be reproduced without permission from the respective owners.