Official Edgar Rice Burroughs Tribute Site
Since 1996 ~ Over 15,000 Webpages in Archive
Volume 1016
---
S
---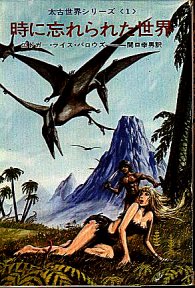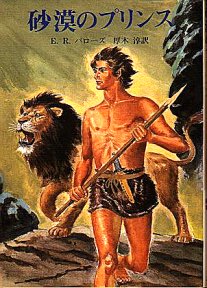 255 Saitoh, Kazuaki
Kazuaki Saitoh (Artist)

---

256 Salas, Leopoldo Zea
Leopoldo Zea Salas (Artist)
Mexico - Mexico
Tarzan novel for Mexico
Ref: Ulises Mavrides
---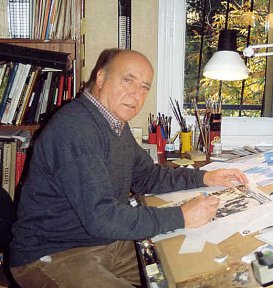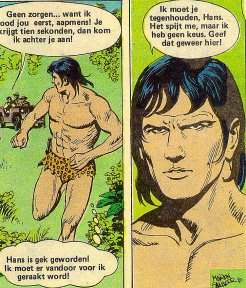 257 Salvador, Santiago Martin
Martin Salvador (Artist)
1936 Spain
Mandoza Colt, The Saint, Robin Hood, Creepy Tarzan comic for European comics ~ Illustradas Selleciones
Ref: Martin Salvador
---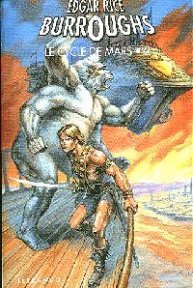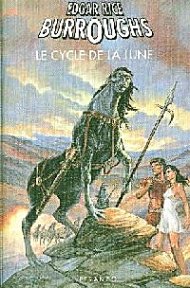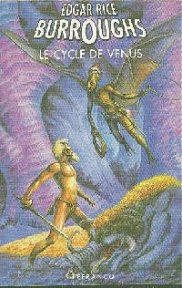 258 Sanahujas, Patrick
Patrick Sanahujas (Artist)
French Mars, Venus, Moon editions

---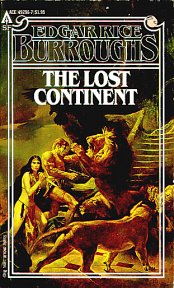 Sanjulian
Sanjulian (Artist)
Ace paperback: January 1979: Beyond Thirty Cover Art
---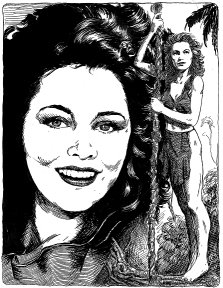 Maureen O'Sullivan sketch
Schank, Donald W. (Artist)
aka: Chip Monk
Donald Schank, has a BS in Art from Western Maryland College, and has published hundreds of illustrations in genre small press magazines, anthologies, and books. He has also exhibited his artwork with a number of local art societies and galleries, and has published poetry, short stories, and book reviews and is currently working on his first novel.
Mr. Schank may be contacted at: Maridon_Arts@yahoo.com
www.maridon.0catch.com

---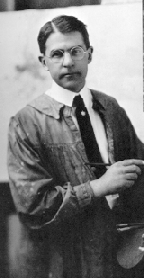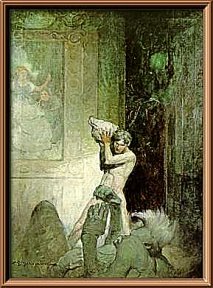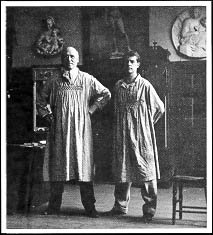 259 Schoonover, Frank E.
Frank E. Schoonover (Artist)
1877 New Jersey
Mars novel
Pennsylvania, Drexel Institute from Howard Pyle
Ref: Bill Hillman
ERBzine 422: Frank Schoonover Bio and Galleries
ERB C.H.A.S.E.R.: A Princess of Mars ~ Art by Frank Schoonover

---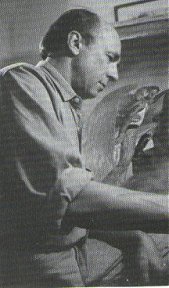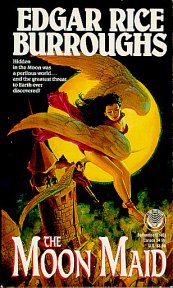 260 Schwinger, Laurence
Laurence Schwinger (Artist)
The Moon Maid
books\tarzan\schwinger.jpg books\moon\schwinger.jpg Moon Novels
---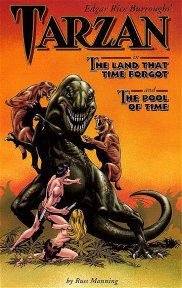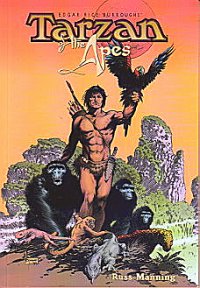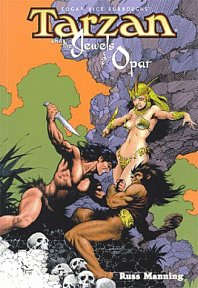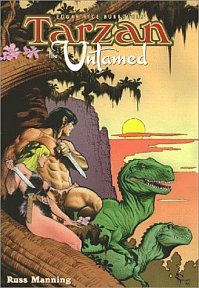 261 Schultz, Mark
Mark Schultz (Artist)
Dark Horse Tarzan Comics covers for Russ Manning compilations

---
262 Schwartz, William
Bill Black ~ B.A. (Artist, Writer, Publisher)
1943
Florida State University
---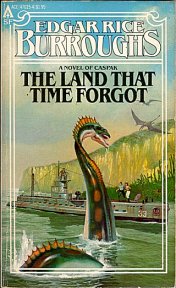 Segrelles
Segrelles (Artist)
The Land That Time Forgot: Ace paperback cover art
---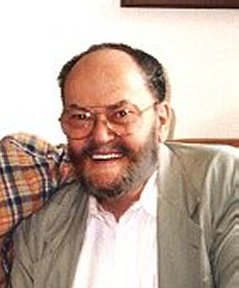 263 Severin, John Powers
John Severin ~ Powers (Artist)
21 December 1921 Jersey City, NJ
Charlton, DC, Marvel, Seaboard
High School of Music & Art

---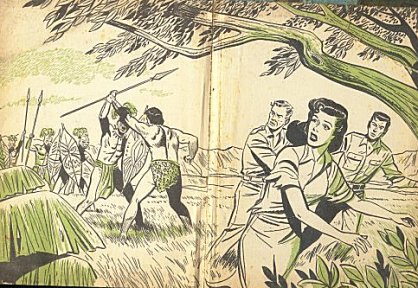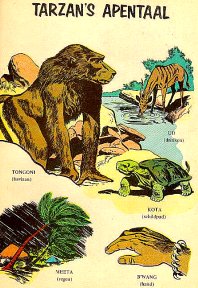 264 Sgroi, Anthony L.
Tony Sgroi ~ T. Sgroi (Artist)
26 September 1924 Lynn, Massachusetts - 16 July 1998 Downey
Tarzan illustrations for Whitman editions; additional illustrations for Dell/Gold Key
---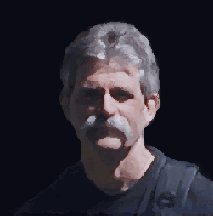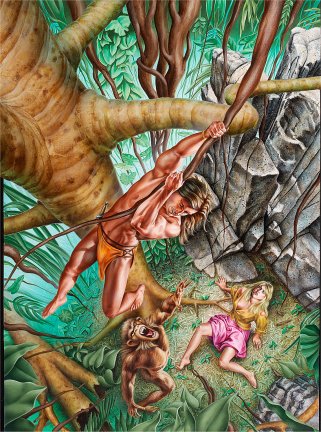 265 Shaw, Barclay
Barclay Shaw ~ Barclay Shaw (Artist)
1949 Bronxville, NY
Tarzan cards ~ Ballantine/Del Rey Covers: Tarzan of the Apes (Sep 1990), The Return of Tarzan (Nov 1990), The Beasts of Tarzan (Jan 1991), The Son of Tarzan (Mar 1991), Tarzan and the Jewels of Opar (May 1991), Jungle Tales of Tarzan (Jun 1991)
Kent school Conneticut, Trinity Collage Hartfort Conneticut, New England school of Art and Design

---
266 Sherman, James
Jim Sherman (Artist)
Spiderman, X-Men, Legion of Superheroes, Korak stories for the Tarzan Family series

---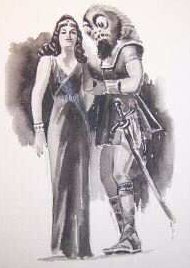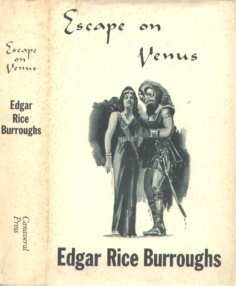 Photo of Sigaloff's b/w art and the finished Canaveral djs
Sigloff, Sam
Jim Sigloff (Artist)
Copied the John Coleman Burroughs Paintings of Escape on Venus and Carson of Venus for the b/w dust jackets used on the Canaveral Press reprints in the '60s

---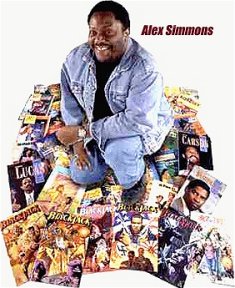 267 Simmons, Alex
Alex Simmons (Writer)
BlackJack Writer Tarzan Sunday strip: 3648 -

---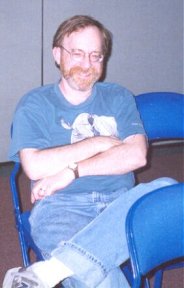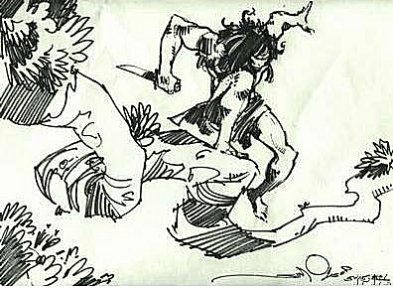 268 Simonson, Walter
Walt Simonson (Artist, Writer)
1946
Jurrasic Park, Thor Love, lies (w)
R.I. School of Design

---
269 Sinnot, Joseph L.
Joe Sinnott (Artist, Inker)
16 October 1926 New York City
Fantastic Four, Dell, Charlton, DC, Marvel Tarzan and John Carter comics for Marvel
Cartoonists & Illustrators School; School of Visual Arts
---

270 Skinn, Derek Graham
Dez Skinn (Writer)
1951 United Kingdom
Fantastic Four, Laurel and Hardy and Marvelman, UK Tarzans
College
---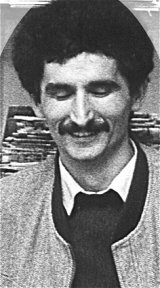 271 Slavkovic, Sibin
Sibin Slavkovic (Artist, Editor)
1953 Zunjevici
Palman the Knight, Stormy & Iceberg Tarzan comics for Yugoslavia
comics\tarzan\slavkovic.jpg comics\tarzan\YUSibin.jpg Tarzan Comics
Ref: Bane Kerac
---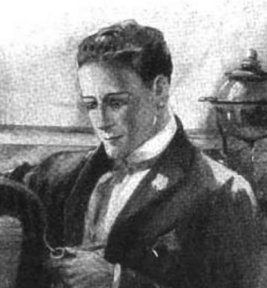 Small, Fred W. (1881-1960)
*** 1881: Frederic Charles William Small, often identified as just Fred W. Small, was born August 17, 1881 in San Francisco, California. He worked for pulp magazines -- Munsey, All-Story, Argosy -- and was involved in the first public presentation of some ERB stories through that venue. He did the covers for The Warlord of Mars, The Beasts of Tarzan, The Mad King and The Cave Man (sequel to "The Cave Girl") and also "headpieces" for ERB's first pulp appearance: "Under the Moons of Mars" and such stories as "A Man Without A Soul" (part 1 of "The Mucker") and "Sweetheart Primeval," (part 2 of "The Eternal Lover").
The Warlord of Mars
http://www.erbzine.com/mag4/0424.html
The Beasts of Tarzan
http://www.erbzine.com/mag4/0485.html
"The Mad King": All-Story Weekly: March 21, 1914 ~ Cover Art
http://www.erbzine.com/mag7/0758.html
The Cave Man
http://www.erbzine.com/mag7/0755.html
Frederic Charles William Small was born August 17, 1881 in San Francisco, California. His father, Wilhelm Small, was a German immigrant who came to the U.S. in 1870. His mother, Minnie Small, was born 1847 in Scotland. She immigrated to the U.S. in 1861. His parents married in 1876. They had three children, of which only two survived infancy. His older sister was born in 1877. They lived at 1345 Sacramento Street. In 1887 a fourth child was born, his little sister Minnie, but died eighteen months later in 1889. His father died in 1896. By 1898 his older sister had married and moved away, so he lived alone with his widowed mother. He remained in San Francisco until after graduating from high school in 1900. He then studied at the San Francisco Art Institute. In 1903 he began to draw newspaper illustrations for The San Francisco Chronicle. In 1905 he illustrated stories for Sunset Magazine, a monthly periodical published by the Southern Pacific Railroad Company of San Francisco, which was exclusively distributed for the entertainment of their passengers. In 1906 San Francisco was struck by an historic earthquake and a subsequent fire that destroyed much of the city. By 1910 he and his mother had moved to New York City to seek his fortune as a newspaper and magazine illustrator. They lived together at 148 West 105th Street in Harlem. Within two years he was illustrating stories for the pulp magazine The All-Story. He went on to illustrate and to paint pulp magazine covers for The Argosy, The Cavalier, and Munsey's Magazine. On June 2, 1914 he married Maude L. Oswald in a Brooklyn Civil Court ceremony. His wife was born May 24, 1894 in New York. They moved to a rented apartment at 523 Seventy-ninth Street in Brooklyn. On August 13, 1915 they had twin daughters, Drucilla and Dolores. There son John was born later. Most pulp artists worked freelance and were treated as hired guns, but Fred W. Small worked full-time to illustrate pulp magazines published exclusively by Frank A. Munsey. The company offices were located at 280 Broadway on Chambers Street across from the Tweed Courthouse and City Hall in Lower Manhattan. On September 12, 1918 he registered for the draft during the Great War. He was recorded at the time to be of medium height, medium build, with brown eyes and brown hair. At the age of thirty-seven and the sole support of his widowed mother, wife and two young daughters he was not selected for military service. By 1920 he and his wife and children had moved to a home they bought at 464 Seventy-fourth Street in Brooklyn. His last pulp magazine illustrations appeared in 1921, because he accepted a full-time job to create artwork that publicized motion pictures. In 1922 he moved to a magnificent home he bought for $21,000 in Larchmont,NY, Mamaroneck Township of Westchester County. His daughters attended public school and graduated in June of 1933 from Mamaroneck High School. During the 1930s he worked exclusively for Paramount Motion Picture Film Company. By 1940 he had moved forty miles northwest to Danbury, Connecticut. He also bought a vacation property six miles away at Lake Zoar on Cedarhurst Trail near Kettletown State Park in Newtown, Connecticut. His daughter Drucilla married and became Mrs. MacConnell and moved to Sepulveda, California. His other daughter Dolores Small grew up to become a commercial freelance illustrator with an art studio at 204 Jensen Avenue in Mamaroneck, NY. On May 30, 1947 she was on her way to visit her parents when the DC-4 commercial aircraft she had boarded at LaGuardia Air Field crashed and burned on the runway and killed her and thirty-eight other passengers and crew. His son John moved to Cuidad Guadalajara in Mexico. In 1948 at the age of sixty-seven he retired from commercial art. In 1952 he moved to Tucson, Arizona, and lived at 1432 North Catalina. Frederic C. W. Small died in the Tucson Medical Center, at the age of seventy-nine on September 10, 1960.
---
272 Smith, Bob
Bob Smith (Artist, Inker)
1951
DC, Marvel, Korak stories for the Tarzan Family series
B.A., Western Washington State College
---
273 Smith, Bruce
Bruce Smith (Artist)
Disney's Tarzan: Kerchak
---

274 Smith, Christine Lyttle
Christine Smithe (Writer)
Tom en Jerry, Roy Rogers
---
275 Snejbjerg, Peter
Peter Snejbjerg (Artist)
Semic International, DC
---
276 Souriau, M.
M. Souriau (Artist)
France?
Tarzan illustrations for hachette

---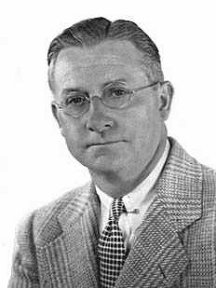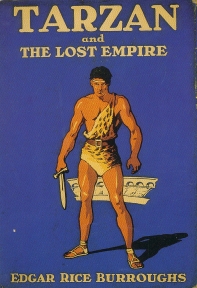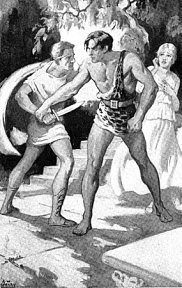 277 Sperry, Armstrong Wells
Armstrong Wells Sperry (Artist)
07 November 1897 - 26 April 1976
The Story of Armstrong W. Sperry by Robert Barrett from Burroughs Bulletin No. 11
Armstrong Sperry Homepage

---

278 Spicer, Bill
Bill Spicer (Artist, Letterer)
1936
Fantasy Illustrated Tarzan: Fantasy Illustrated: Adapt/Layout
---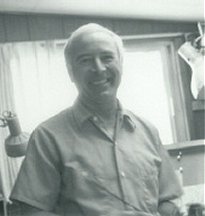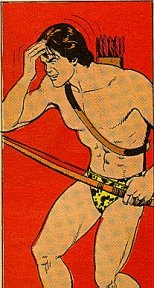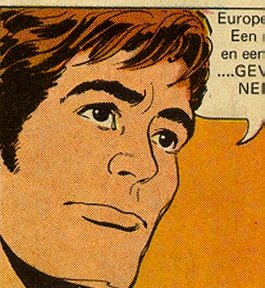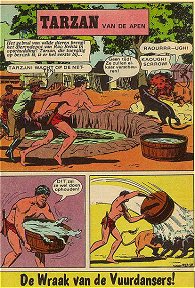 279 Spiegle, Dan
Dan Spiegle (Artist)
10 December 1920 Cosmopolis, WA
Batman Four Color, Boris Karloff, Mickey Mouse, Roy Rogers, Star Trek, Hopalong Cassidy and many more, Tarzan and Korak comics for Gold Key and Leopard Girl
Chouinard Art Institute (L.A.)

---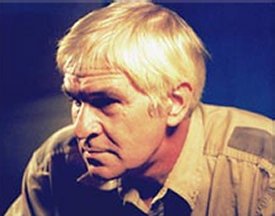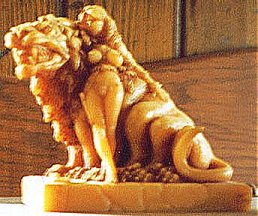 Spratt, James Killian
James Killian Spratt (Sculptor, Artist, Creator of Chess Variants)
April 4, 1950 ~ Frankfurt, Germany
University of North Carolina
Sculptor of Jetan (ERB Martian Chess) sets ~ Creator of the expanded Jetan game: Jetan-Sarang ~ Graphic adaptation of ERB's A Princess of Mars
http://www.erbzine.com/mag13/1301.html

---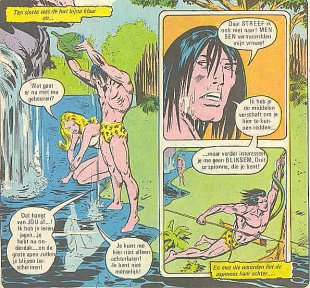 280 Springer, Frank
Frank Springer (Artist, Inker)
1929
DC, Dell, Marvel, Seaboard
B.F.A. Syracuse University
---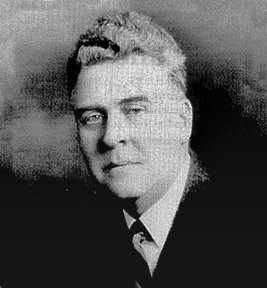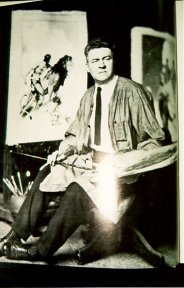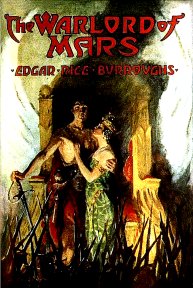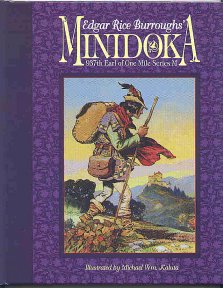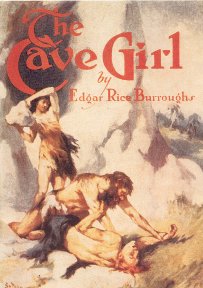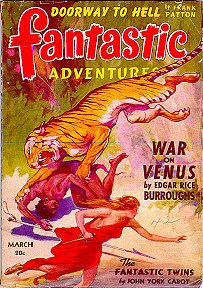 281 St. John, James Allen
James Allen St. John ~ J.A. St. John (Artist)
1872 -1957
Tarzan, John Carter, Pellucidar, Moon,Western, etc
Art Institute of Chicago
---
J. Allen St. John (1872-1957): James Allen St. John was born October 1, 1872 in Chicago. His friends called him "Jim St. John." His father, Dr. Jospehus Allen St. John, was born 1831 in East Hubbarston, Vermont. The St. John family moved to Janesville, Wisconsin in 1837, where they were among the first settlers in the region. They worked a family farm and eventually sent their son Josephus to college, where he studied Allopathic Medicine and became a physician. The artist's mother, Susan Hely, was born 1834 in Ireland. Her father Hilliard Hely (1800-1858) had been a portrait painter and graduate of Dublin's Trinity College. In 1937 her family moved to America and also settled in Janesville, Wisconsin, where they also worked a family farm. In his spare time Susan Hely's father painted portraits and taught his daughter to paint, but she yearned for academic art training. In 1859 her older brother, George Hely, married Eliza St. John, the older sister of Josephus St. John. That same year Susan and Josephus also married. By 1870 they had moved to Chicago and lived at 311 22nd Street, where Josephus had a private medical practice and Susan attended the Art Institute of Chicago. The artist's mother was a free spirit. She loved art school and enjoyed the company of Bohemians. She invited two women artists to board at their home. According to the artist, "My first recollections are of my mother's art studio and the magic way the eyes of her portraits followed me as I walked about the place." In 1880 his mother left his father and moved to Paris to study at the Ecole des Beaux-Arts. She brought her eight-year-old son. They lived in Europe for three years, where visits to the great museums made him want to become a painter. In 1883 at the age of eleven he and his mother returned to America. She decided to continue her studies at the National Academy of Design in New York City, so his supportive father closed up shop in Chicago and moved to a Manhattan townhouse at 231 West 69th Street, where he opened a new medical practice and their son attended public school. By 1877 his mother completed her training and opened her own portrait studio in the family home. In 1888 James Allen St. John quit school after completing the eight grade. At that time this was the most common practice. Although he was privileged to attend prep school and ivy league college, he preferred to become an artist. He did not want to enter the work force and he rejected his father's offer to finance his own trading company. In 1888 at the age of sixteen he left NYC and moved to California to live with his wealthy uncle George Hely, Aunt Eliza St. John Hely, and his three cousins, James, Guy, and Levi St. John Hely, on their two-thousand acre grain and livestock ranch in San Joaquin Valley of Southern California. There he painted landscapes and studied with Eugene Torrey (1862-1930), an acquaintance of his mother's from the Ecole des Beaux-Arts, who was based in Los Angeles as a landscape painter. In 1891 at the age of nineteen he returned to NYC to live with his parents and study with William Merritt Chase (1849-1916) at the Art Students league. His first published illustrations were for The New York Herald in 1898, where he continued to work for several years. This exposure led to illustrating several novels. In 1901 his parents moved back to Chicago, so he remained in NYC and opened his own art studio at 393 Eighth Avenue, near 30th Street, just two blocks south of Pennsylvania Station. By 1902 at age thirty he was an established illustrator, landscape painter, and portrait artist in NYC. In 1903 his father became ill, so he closed his art studio and moved back to Chicago to live with his parents and help his mother care for his father. On April 19, 1904 his father died in Chicago at the age of seventy-two. He began to work as a commercial artist for publishers in the Chicago mid-western region. He illustrated books, newspapers and magazines. In 1904 he illustrated The Face in the Pool for A. C. McClurg Company of Chicago, which led to his important association with this publisher. He met Ellen May Munger while learning to type at a secretarial school. She was born July 21, 1884 in Illinois. They married on November 11, 1905. In 1908 at the age of 36 he returned to Paris, France, with his wife, where he studied for two year at the Academie Julian. In 1910 he and his wife returned to Chicago and lived with his widowed mother. On October 25, 1913 Susan Hely St. John died at the age of seventy-nine. In 1913 he and his wife moved to 3 East Ontario Street in Chicago. This remarkable three-story building, known as "The Tree Studio," was designed with living and working areas for resident artists. The St. John's lived on the ground floor, which also included a picturesque private garden. In 1915 he illustrated chapter headings for The Return of Tarzan by Edgar Rice Burroughs for McClurg Publishing. The dust-jacket was painted by N. C. Wyeth. In 1916 he drew the story illustrations as well as the dust-jacket cover for The Beasts of Tarzan. This was the first of many painted covers for Tarzan books, for which the artist is most renowned. In 1917 he began to teach Painting and Illustration classes at the Art Institute of Chicago. He continued to teach for the rest of his life. In 1917 at the age of forty-six he was too old to serve in The Great War. He produced several patriotic posters for recruitment and Liberty Bonds to support the war effort. In the 1920s he illustrated stories for many of the top magazines, such as Colliers, The Rotarian, and Liberty. He also painted covers for The Green Book, The Red Book and Blue Book. In 1928 he taught a painting class at the Businessmen's Art Association in Chicago, which was a private club for professional artists that worked for newspapers and advertising, but wanted to hone their skills, work from nude models, and enjoy weekend outings to paint landscapes and socialize with other professional artists. During the years of the Great Depression he worked for Boy's World, Amazing Stories, Fantastic Adventures, Magic Carpet and Weird Tales. In 1942 at the age of seventy he was too old for draft registration during WWII. In the 1940s and the 1950s he worked for Amazing Stories, Fantastic Adventures, Fate, Other Worlds, and Mystic Magazine. In the 1950s he taught Life Class and Illustration at the American Academy of Art in Chicago. J. Allen St. John died at age eighty-four in Chicago on May 23, 1957. ~ © David Saunders 2012
---

Ref: Bill Hillman
ERBzine 602: J. Allen St. John Bio, Gallery and Directory to other features
---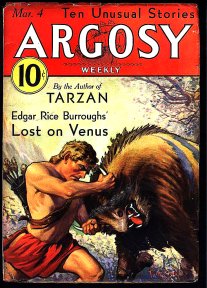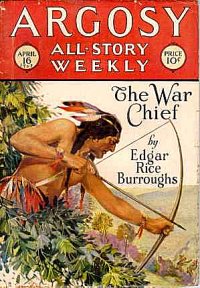 282 Stahr, Paul
Paul Stahr (Artist)
1883 New York - 1953
All Story artist
Art Students League, the Art Academy of New York and the National Academy of Design

---

283 Stankovic, Dragana
Dragana Stankovic
YU
Tarzan comics for Yugoslavia
Ref: Bane Kerac
---

284 Stanley, Robert
Robert Stanley (Artist)
Tarzan cover for Dell paperback novel (Map by Ruth Bellew)

---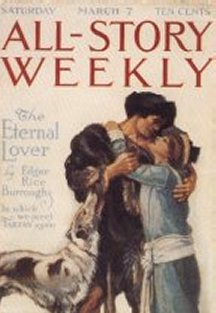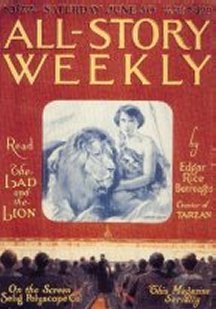 285 Stein, Modest
Modest Stein (Artist)
All Story Mad King, Eternal Lover, Lad and the Lion
---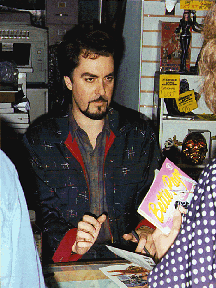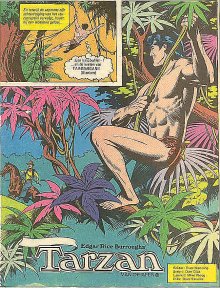 286 Stevens, David
Dave Stevens (Artist, Inker)
29 July 1955 Lynwood, CA
Rocketeer Tarzan Sunday: Syndicated: (asst/a) 1975-77; Tarzan Comics for Europe
High School Portland, miscellaneous art classes

---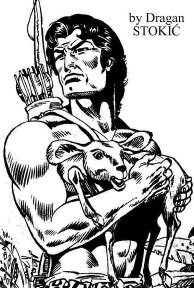 287 Stokic, Dragan
Dragan Stokic (Artist)
Tarzan comics for Yugoslavia
Ref: Bane Kerac
---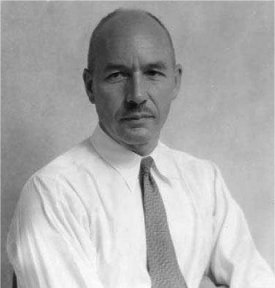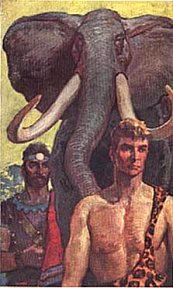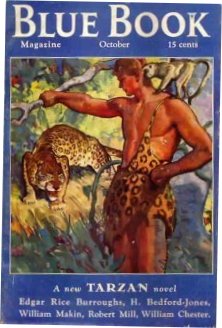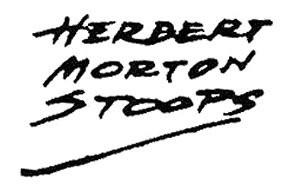 288 Stoops, Herbert Morton
Herbert Morton Stoops (Artist)
1888 - 1948
Blue Book pulp serializations of Tarzan Novels
Utah State University, Art Institute of Chicago

---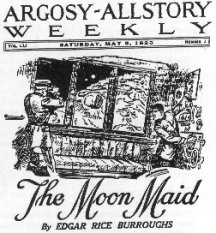 Stout
Stout (Artist)
"The Moon Maid": Argosy All-Story Weekly: May 5, 12, 19, 26 and June 2, 1923 one B/W illustration in each issue

---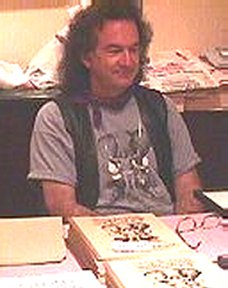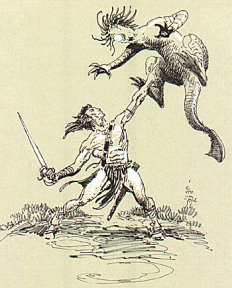 289 Stout, William Gerard
Bill Stout (Artist, Inker, Colorist)
18 September 1949 Salt Lake City, Utah, USA
Tarzan Sunday: Syndicated: (asst/a-Russ Manning) 1971-75 (some) Tarzan comics for Europe ~ Sega Game Works
Couinard Art School (California Institute of the Arts or Calarts)

---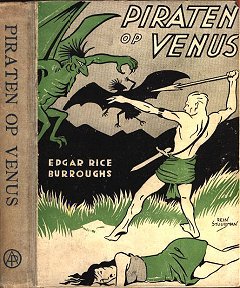 290 Stuurman, Rein
Rein Stuurman (Artist)
06 December 1900 NL
Bolke de Beer covers, Nature illustrations, Venus covers

---

291 Sutton, Thomas F.
Tom Sutton (Artist)
1937
Vampirella, Charlton, DC, Marvel, Seaboard
Boston Museum School
---

292 Swinger, Laurence
Larry Swinger (Artist)
31 August 1941
Pennsylvania State College, Philadelphia School of Art and Photography
---
OTHERS
---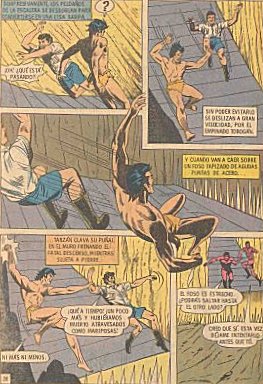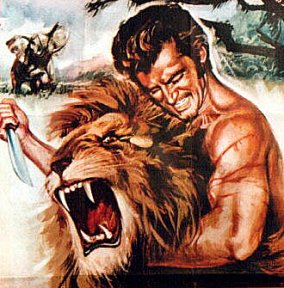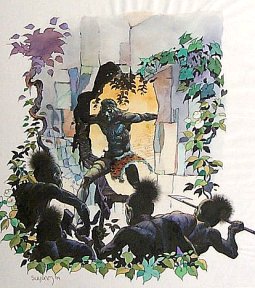 ---

. WEBJED: BILL HILLMAN .


Visit our thousands of other sites at:
BILL and SUE-ON HILLMAN ECLECTIC STUDIO
Some ERB Images and Tarzan© are Copyright ERB, Inc.- All Rights Reserved.
All Original Work ©1996-2006/2019 by Bill Hillman and/or Contributing Authors/Owners
No part of this web site may be reproduced without permission from the respective owners.