Official Edgar Rice Burroughs Tribute and Weekly Webzine Site
Since 1996 ~ Over 10,000 Webpages in Archive
Volume 1017
---
T~U~V
---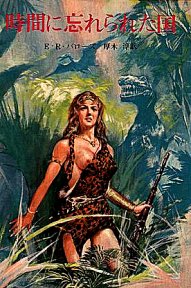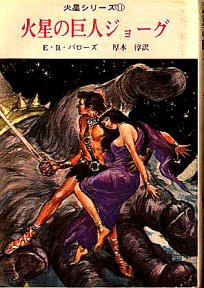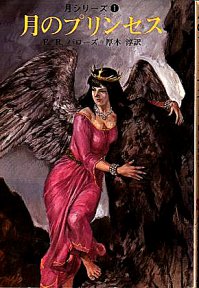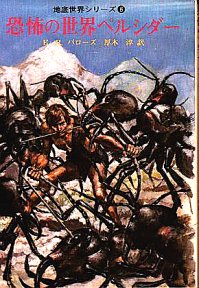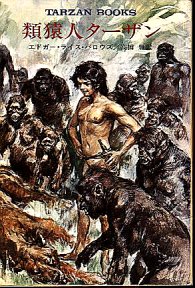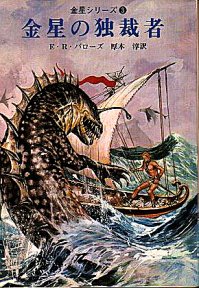 293 Takabe, Motoichiro
Motoichiro Takabe (Artist)
Japan

---
294 Talaoc, Gerry
Gerry Talaoc (Artist)
Pellucidar story for te Tarzan Family comics
Pellucidar Comic
---

295 Tallarico, Tony
Tony Tallarico (Artist)
Tarzan comics for Charlton
---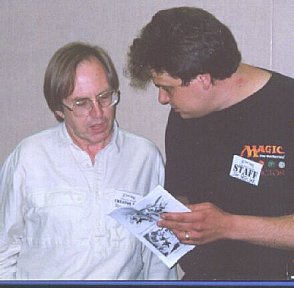 296 Thomas, Roy
Roy Thomas (Writer, Editor)
Tarzan comics for Marvel

---

297 Thompson, Rob
Rob Thompson (Writer)
Writer of Tarzan strips 1947-May 5 1950 United Feature Syndicate
---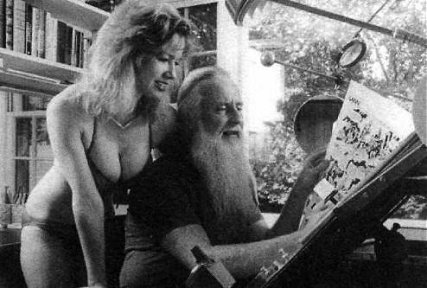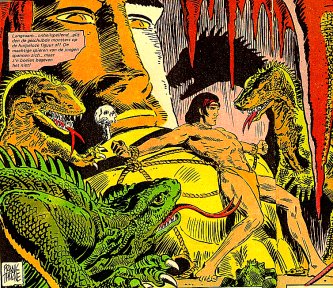 298 Thorne, Frank
Frank Thorne (Artist)
Korak Comics

---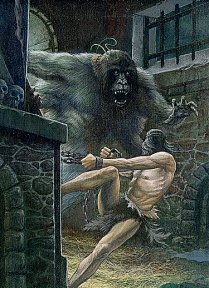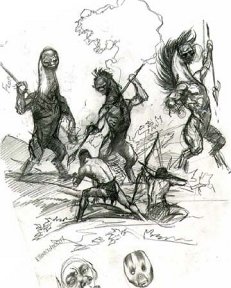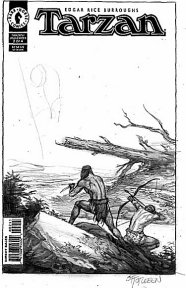 299 Totleben, John
John Totleben (Artist)
Tarzan/John Carter comics for Darkhorse

---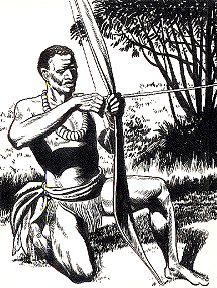 300 Traylor
Traylor (Artist)
Pin-ups for the Dell Tarzan comics

---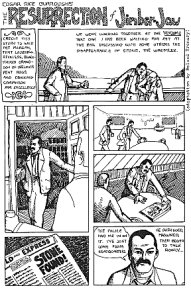 Trenary, Roland
Roland Trenary (Artist)
The Resurrection of Jimber Jaw: Graphic Version illustrated version in 24 pages in the style of Mahlon Blaine
---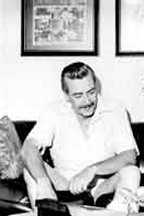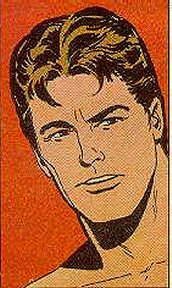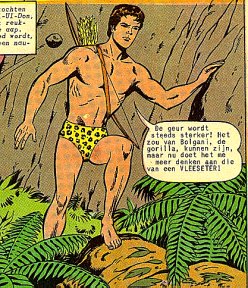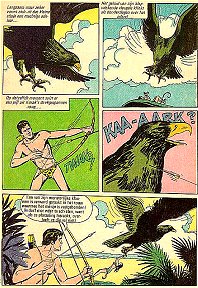 301 Tufts, Warren
Warren Tufts (Artist)
12 December 1925 Fresno, CA
Casey Ruggles Korak Comics from Gold Key

---
Allen Ulmer (1922 - 1990)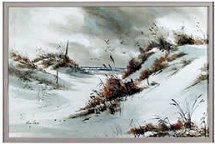 Bio from Rogallery.com: Born and educated in Lancaster, Pennsylvania, Allen Ulmer started drawing at an early age. He studied at the Academy of Fine Arts in Philadelphia, and the Art Students League in New York. After graduating high school he moved to New York , where his talents earned him almost immediate success in the art field. Mr. Ulmer's professional career began in the field of magazine illustration. Ulmer was soon illustrating such popular magazine and newspaper features as The Shadow, The Green Hornet, The Saint, Tarzan, and others. These early original illustrations are in some worldwide collections. Mr. Ulmer turned to fine arts in the late 1950s. His great love for realism led him from oils to watercolor and egg tempera. Many of his paintings are in private collections, libraries and educational institutions. He had many successful one man shows and won numerous awards for watercolor and tempera mediums. In the 1960s, after a successful commercial art career in Illustrating, he turned to fine art. Soon watercolor became his favorite medium. He was a member of the Salmagundi Club and the Huntington Art League. Many of his early illustrations are prized by collections today. He is listed with the best illustrators of his time in the who's who of A.A.S.I.302 As per the GCD (if the Al Ulmer credits are for the same artist), Al worked extensively for Holyoke on Catman and Captain Aero comics and also worked for Hillman on Air Fighters, Clue eventually finding his way to DC and Dale Evans.
---
Ushler, John
John Ushler (Artist)
March of Comics

---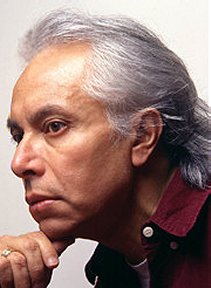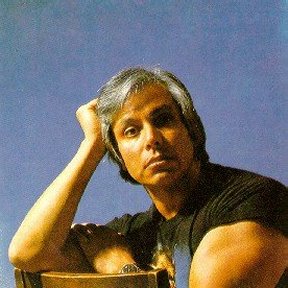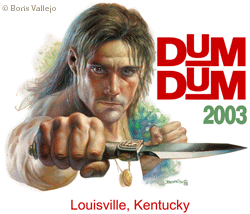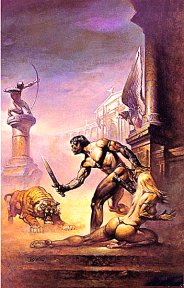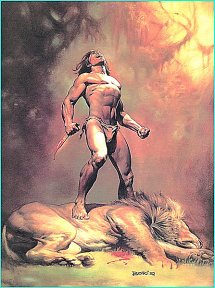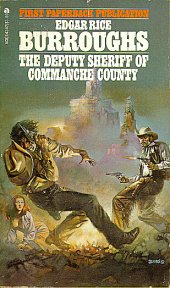 303 Vallejo, Boris
Boris Vallejo (Artist)
Lima
Tarzan Paperback Covers (Ballantine)
National School of Fine Arts, Peru
The Art of Boris Vallejo and Julie Bell Website
www.borisjulie.com

---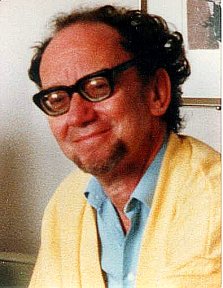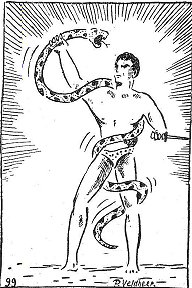 304 Veldheer, Peter Age
Peter Age Veldheer (Artist)
22 January 1931 Maassluis, NL - 27 Feb 1989 IJmuiden, NL
Slag om Arnhem, Adventure and detective books under pseudonym Pieter Brando and Rex Randell, illustrations for Okido Dutch Tarzan comics in 1949 "Part 5 of his Tarzan series was completed and picked up at his home by the publisher but was never published. This was because something happened to two boys. The publisher stopped producing the beeldromans"
ULO, Grafische Opleiding
Ref: Mrs. Veldheer
---

Verdaguer, Raymond
Raymond Verdaguer (Artist)
Tarzan: The Lost Adventure: Ballantine Del Rey Books 1995 - cover
---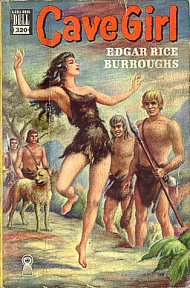 305 Vignes, Jean de
Jean de Vignes (Artist)
Dell paperback Cave Girl

---
306 Villagran, Ricardo
Ricardo Villagran ~ Villagran (Artist, Inker)
Tarzan Comics (Inker)
---
307 Villamonte, Ricardo
Ricardo Villamonte (Artist, Inker)
Tarzan comics for Marvel
---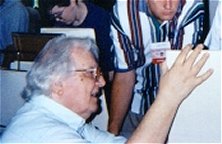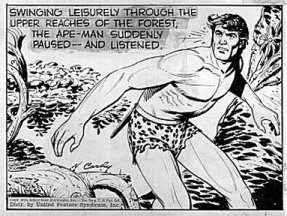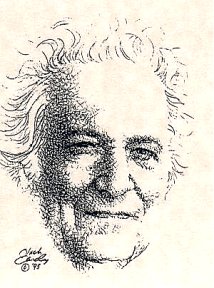 308 Viscardi, Nicholas Nick Cardy
Nick Cardy (Artist)
20 October 1920 New York City
DC-comics Tarzan Daily: 3277-3414 Caspak comic
High School, Art School, Self Taught

---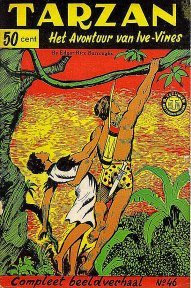 309 Visser, Lou
Lou Visser (Artist)
NL
Late 1960's NL Fred Penner, Wamack, Babbel en Kwabbenoot, Did the covers for the legal Tarzan comics for A.T.H.
Ref: A. Teeuwen
---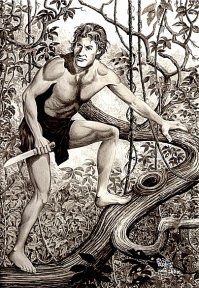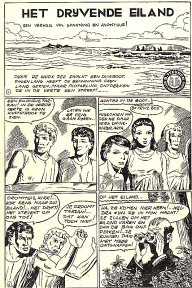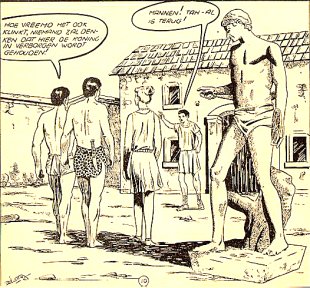 310 Vlottes, Dick
Dick Vlottes (Artist)
19 December 1932 Uitgeest, NL
Tom Wels, Tina, Kleine Hiawatha, Donald Duck. Johan Cruyff, Senmoet de Egyptenaar, De Groene Straal Tarzan fan who created Tarzan comics for publisher A. Teeuwen Holland (A.T.H.) in the late 1950's. No original ERB stories.
Marten Toonder Studio
Ref: Dick Vlottes
---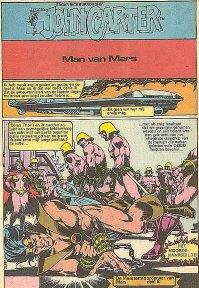 311 Vosburg, Mike
Mike Vosburg (Artist)
John Carter Comics

---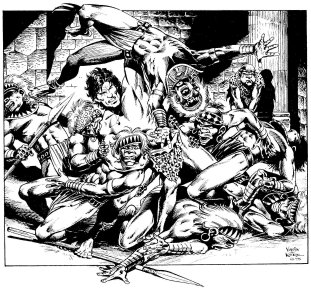 312 Vukojev, Dusan
Dusan Vukojev (Writer)
1952 Borovo
Tarzan comics for Yugoslavia
Ref: Bane Kerac
---
OTHERS
---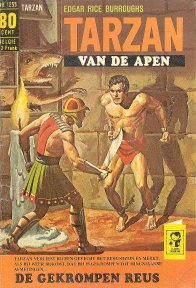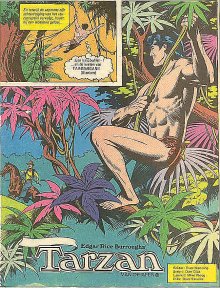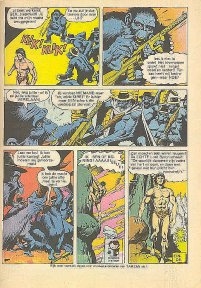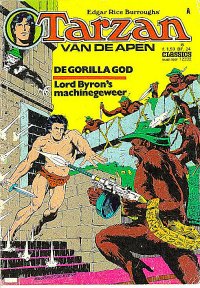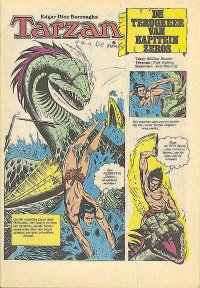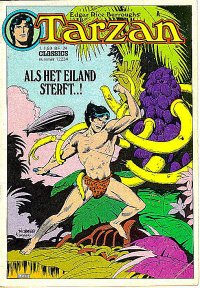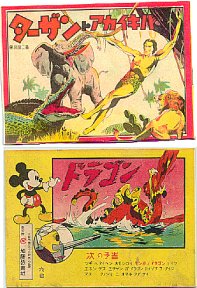 . WEBJED: BILL HILLMAN .


Visit our thousands of other sites at:
BILL & SUE-ON HILLMAN ECLECTIC STUDIO
Some ERB Images and Tarzan© are Copyright ERB, Inc.- All Rights Reserved.
All Original Work ©1996-2006/2010 by Bill Hillman and/or Contributing Authors/Owners
No part of this web site may be reproduced without permission from the respective owners.