See the Latest News on Doug Denby's ECOF 2005: Toronto ~ June 24 - 26
ERBzine Dum-Dum Dossier or Tarzan.com Fandom

Official Edgar Rice Burroughs Tribute & Weekly Webzine Site
Since 1996 ~ Over 4,000 Web Pages In Archive

Master of Imaginative Fantasy Adventure
Creator of Tarzan® and "Grandfather of American Science Fiction"
June 24 - 30, 2005
A NEW EDITION EVERY FRIDAY
Thousands of Back Issue Features in Archive: HERE

| | | | | |
| --- | --- | --- | --- | --- |
| | | | | |

.
THIS WEEK'S ERBzine CONTENTS
.Most everybody was decent if you went at 'em right. -- ERB / Return of the Mucker (1916)
---
---
FEATURE 3:ERBzine 1436

Voice of America:
Special English: American English Made Easier: Read + Listen + Learn
has serialized "Princess" in text and audio (MP3 and RealAudio).
Read 3 of the 4 parts with audio links (the conclusion will be added next week).
http://www.erbzine.com/mag14/1436.html
---
FEATURE 4:ERBzine 1448
ERB/Press Connection: Chicago Tribune Articles: October 3, 1909

Expedition Through a Polar Opening into Hollow Earth
Explorer Andree is not lost. He is alive and well, and so are his two companions.
He is living on the interior surface of the earth.
He will be found by a Chicago man in a Chicago airship.
There is no "north pole." There is nothing but a hole where the "pole" is supposed to be.
http://www.erbzine.com/mag14/1448.html

Feature Release from the John Coleman Burroughs Tribute Site

FEATURE 6 Update: ERBzine 1384
An ERB Fan Tribute: Carl Sagan
From the VOA broadcast: The year is nineteen-forty-seven. Twelve-year-old Carl Sagan is standing outside a small house in the eastern city of Brooklyn, New York. It is dark. He is looking up at the sky. After a few minutes, he finds the spot for which he has been searching. It is a light red color in the night sky. Carl is looking at the planet Mars.
"I can remember as a child reading with breathless fascination the Mars novels of Edgar Rice Burroughs. . . . I can remember spending many an hour in my boyhood, arms resolutely outstretched in an empty field, imploring what I believed to be Mars to transport me there."
http://www.erbzine.com/mag13/1384.html
---
FEATURE 7: Archive ERBzine 0510
At the Core of Mars
A full-length novel
by Seth Kallen Deitch
An imaginative complex tale which deals with the lives of familiar immortal heroes ~
the driving forces behind their heroism ~ and the grand plan behind ERB's universe.
http://www.erbzine.com/mag5/0510.html
---
---
---
AWARDS

Three Awards
Tarzan.com
March 9, 2005
ERBzine:
July 11, 2002
ERBzine.com/mag:
January 12, 2005


Lifetime Achievement Award
Louisville Dum-Dum 2003


Bill & Sue-On Hillman
Entertainers of the Year Award
For stage/TV/recording performances
in USA, England and Canada
.


LAST WEEK'S FEATURES
June 17 - 23, 2005
(if you missed it go to Archive)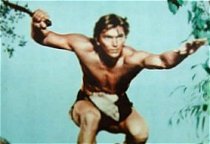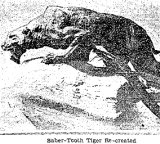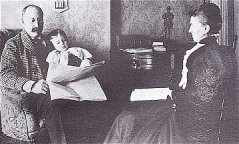 THE RELIGIONS OF BARSOOM by Den Valdron
An Analysis of ERB's The Mad King by R.E. Prindle
Denny Miller: Tarzan, The Ape Man
ERB and the Press: LA Times 1931-1950
The Martian: ERB's A Princess of Mars
Installment 21a
Installment 21b
Lost Words of ERB: More Rare Short Stories ~ Letters ~ Articles ~ Interviews
ERB Bio Timeline: Added Events in The '20s and '30s Chapters
ERB's Views on Books and Book Collection
Major George Tyler Burroughs, Sr. (1833-1913): New Images
Part I ~ Part II
---

NEXT WEEK:
Are Barsoomians Human? by Den Valdron
ERB Worked at 18 Jobs: From the ERB/Press Connection Series
A Princess of Mars: Voice of America Serialization Part 4 (conclusion)
Hal Foster: Mysterious Maiden II Comics Summary
Motes & Quotes Newzine for June II

COMING SOON ~ IN THE WINGS
The ERB Boom of the '60s
News Clippings from Dale Broadhurst
ERB/Press Connection: Chicago Tribune Articles
ERB/Press Connection: ERB in the LA Times
General Charles King Illustrated Bio and Biblio
Articles by R.E. Prindle
Articles by Den Valdron
Profile Tribute on Stan Vinson
A Princess of Mars: A Graphic Novel Adapted and Illustrated by James Spratt
Bomba the Jungle Boy: The Tarzan Connection Part II
ERB and Buffalo Bill at the Chicago 1893 Columbian Exposition
ERB Letters
Our FanFare section is always open as a showcase for ERB fan comments and creative work...
Send your submissions to
Bill Hillman
Tarzan@westman.wave.ca


!!! READERS PLEASE NOTE !!!
Tarzan® is the property of Edgar Rice Burroughs, Inc., Tarzana CA

These e-Fanzines have been posted as a non-profit bibliographic and biographic reference for ERB scholars, fans and collectors. Material not created by myself has been collated largely from other sites on the web -- and I believe it to be in Public Domain or to fall under the category of "product promotion" or "fair use". Everything has been collated into this on-line repository to promote interest in the works of Mr. Burroughs. If there is any objection to the way in which any of this material has been displayed, or if I have infringed unlawfully on any copyright, I will implement its immediate removal. Bill Hillman

---

WEBJED: BILL HILLMAN

Visit our thousands of other sites at:
BILL & SUE-ON HILLMAN ECLECTIC STUDIO
ERB Text, Images and Tarzan® are Copyright ERB, Inc.- All Rights Reserved.
All Original Work ©1996-2005 by Bill Hillman and/or Contributing Authors/Owners
No part of this web site may be reproduced without permission from the respective owners.
ERBzine Weekly Webzine is endorsed by Danton Burroughs of Tarzana, California
as the Official ERB, Inc. and Tarzan®Webzine Site