Official Edgar Rice Burroughs Tribute and Weekly Webzine Site
Since 1996 ~ Over 15,000 Webpages in Archive
Volume 6322

NOTE:
MANY OF OUR EVENTS POSTS
FOR THE REMAINDER OF MARCH 2018
WILL BE SPORADIC AND TEMPORARY
WE ARE ON TOUR ACROSS 4 ASIAN COUNTRIES
---
FULL EXPANSION OF JOHN'S COLLATIONS
WILL BE DONE UPON OUR RETURN
~ Bill and Sue-On~~
B

JOHN MARTIN'S
ANNIVERSARIES OF ERB'S LIFE & LEGACY
A COLLATION OF THE DAILY EVENTS IN ERB-WORLD
FROM THE PAGES OF ERBzine
Web Design with added links, illustrations and photo collages by Bill Hillman

MARCH CONTENTS
WEEK 4
MAR 22 ~ MAR 23 ~ MAR 24 ~ MAR 25 ~ MAR 26
MAR 27 ~ MAR 28 ~ MAR 29 ~ MAR 30 ~ MAR 31

BACK TO MARCH WEEK III
http://www.ERBzine.com/mag63/6321.html
Click for full-size images
---
MARCH 22
---
The U.S. Supreme Court decided it didn't want to take sides with the estate of Burne Hogarth against Tarzan, and a lower court decided it didn't want to upset the Lord of Jungle either, when Johnny Weissmuller had his day in court.
United Press International reported on March 22, 2004, that the high court would leave things as they were before Hogarth filed a suit against ERB Inc.
The news dispatch:
"WASHINGTON, March 22 (UPI) -- The U.S. Supreme Court Monday let stand a ruling that left the copyright of art in the 'Tarzan' books with the estate of the author, not the artist.
"The artist, Burne Hogarth entered into an agreement with the estate of the author, Edgar Rice Burroughs Inc., in 1970 to create pictorial versions of 'Tarzan and the Apes' and stories from the 'Jungle Tales of Tarzan.' Because the work was completed before the 1978 Copyright Act, the case was governed by the 1909 Copyright Act. In 2000, Hogarth's estate and family filed suit against ERB Inc., asking a federal judge to assign them the copyright to the artwork. Hogarth was an independent contractor, not an ERB Inc. employee, they argued. Hogarth assigned his copyright renewal right to ERB Inc., they conceded, but died before that renewal came about -- leaving the renewal right to his family, his estate contended.
"A federal judge and a federal appeals court ruled for ERB Inc., and the Supreme Court denied review Monday without comment."
An interview with Hogarth:
http://www.erbzine.com/mag2/0298.html
Off-Site References:
The UPI story:
https://www.upi.com/Court-rejects-Tarzan-art-case/94231079978254/
ERBlist ERBmania's background and legal details:
http://www.erblist.com/erbmania/erbhogarth.html

---

Many years earlier, in 1942, a New York judge decided that Boy could go back to the jungle and live with Tarzan and Jane. The movie was "Tarzan's New York Adventure" and one of the supporting actresses was Virginia Grey, as a night club singer. Virginia was born on March 22, in 1917.
An excerpt from information about Virginia's appearance as recorded at erbzine: "Jane and Tarzan go to a club to find Jimmie and meet the club's singer, Jimmie's girlfriend, Connie Beach (Virginia Grey), who fills them in on Buck's circus." Jimmie was the pilot who flew the plane in which Boy was spirited to the U.S.
Virginia Grey obit among articles at:
http://www.erbzine.com/news/news03.html
Tarzan's New York Adventure:
http://www.erbzine.com/mag6/0622.html

---

A cylinder with 1,500 words spoken by ERB as he dictated "Tarzan of the Madman" still exists, thanks to the fact that his son, John Coleman Burroughs, saved it. ERB had begun the dictation on Jan. 16, 1940, and finished it March 22. The story, however, was not published until Canaveral Press did it in 1964.
Tarzan of the Madman: ERB Bio Timeline entry
http://www.erbzine.com/bio/years40.html
Tarzan of the Madman: C.H.A.S.E.R. Bibliography entry
http://www.erbzine.com/mag7/0731.html

---

And we would be remiss if we didn't mention, in passing, that James Tiberius Kirk, who will grow up to command the Starship Enterprise, is scheduled to be be born March 22 anywhere from 2228 to 2233 in Riverside, Ohio.
For an ERB connection, we note that Gene Roddenberry, creator of Captain Kirk, once wrote a script for a Tarzan movie that was never filmed.
It's mentioned in a Casper Van Dien interview:
http://www.erbzine.com/mag0/0038.html
Off-Site Reference:
https://www.roadsideamerica.com/story/2081
Copies of this script can be found for sale on the internet and sometimes listed in fanzine ads:
https://www.worthpoint.com/worthopedia/unproduced-script-tarzan-by-gene-roddenberry-star







BACK TO MARCH WEEK III
http://www.ERBzine.com/mag63/6321.html
NEXT: APRIL WEEK I
http://www.ERBzine.com/mag63/6323.html


BACK TO MONTHLY EVENTS CONTENTS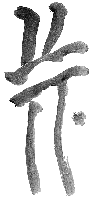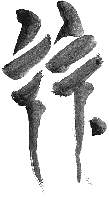 BILL HILLMAN
Visit our thousands of other sites at:
BILL AND SUE-ON HILLMAN ECLECTIC STUDIO
ERB Text, ERB Images and Tarzan® are ©Edgar Rice Burroughs, Inc.- All Rights Reserved.
All Original Work ©1996-2018 by Bill Hillman and/or Contributing Authors/Owners
No part of this web site may be reproduced without permission from the respective owners.