Official Edgar Rice Burroughs Tribute Site
Since 1996 ~ Over 10,000 Webpages in Archive
Volume 2339
Presents

TARZAN®
THE 1951 COMMODORE RADIO SERIES
RADIO THEATRE: STUDIO II
Shows 21-40
Copyright Edgar Rice Burroughs, Inc.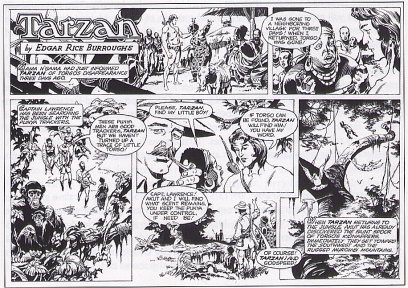 Unpublished Tarzan Sunday page featuring the characters of
Captain Lawrence, Torgo and Mama N'gama of the Punya tribe
from the Commodore Tarzan radio show. Circa 1970s.
Script writer: John Rose ~ Artist: Franc Reyes
Copyright Edgar Rice Burroughs, Inc.
---

Click Titles to Play - A new show each week.

---

21. Jungle Heat - 51-5.24 - (CBS: 52.06.28) - Hugh Hutchinson, a British solicitor, travels to Africa to try and convince Tarzan to return to England and take up his rightful place in the House of Lords. Louise Wells and her daughter, Carol, are traveling on the same boat with Hutchinson. Mrs. Wells is searching for a rich suitor for Carol, but she loves Bob Hale, who is following them. Carol is abducted by Ben Zeyd Bey, and Tarzan comes to the rescue.

---

22. Jungle Hijackers - 51.05.31 - (CBS: 52.07.05) - Someone has been hijacking government supplies and equipment, and Major Haybrook, Commander of the joint Transportation Command, enlists the aid of Captain Lawrence to learn the identity of the hijackers and stop the thefts., Lawrence asks Tarzan for his help, and they end up captured by Vincent, the mine owner.

---

23. The Stranger - 51.06.07 - (CBS: 52.07.12) - Tarzan saves the life of Clement Kenner, a disillusioned doctor. Kenner decides to stay in the jungle after he learns of an epidemic of bubonic plague which, with Tarzan's help, he tries to cure.

---

24. Arab Vengeance - 51.06.14 - (CBS: 52.07.19) - When an Arab tries to sell his beautiful daughter into marriage with a powerful Sheik, Tarzan intervenes and escapes with the young girl. Tarzan must foil the Sheik's plan to obtain the girl and return her to her mother.

---

25. In Captivity - 51.06.21 - (CBS: 52.07.26) - An Arabian wazir, with a pack of panthers under h is control, forces Tarzan to accompany him to his master, the Caliph of Karadan. The Caliph wishes Tarzan to tutor his young son. Tarzan agrees to the task when he sees that the boy might grow up to be a despotic ruler with no regard to human life. The wazir doesn't approve of Tarzan's teachings and tries to kill him. The Caliph and his son help him to escape.

---

26. Gold of the Sudan - 51.06.28 - (CBS: 52.08.02) - Tarzan accompanies Captain Lawrence to Khartoum to investigate the apparent random kidnappings of native men over the age of forty-five. Once again, Tarzan encounters his old enemy, Alexis Verron, who is searching for gold that was to have been used during World War I to purchase supplies from the natives. Before it could be used, the gold was hidden, and Tarzan must once again thwart Verron's plans.

---

27. Stolen Jewels - 51.07.05 - (CBS: 52.08.09) - Tarzan is invited to attend a birthday celebration in honor of the Pasha of Omdurmara. Told to arrive in fine raiment, Tarzan enters the celebration dressed in eagle feathers. When jewels are stolen, Tarzan is suspected of their theft and must prove his innocence.

---

28. Drum Without a Heart - 51.07.12 - (CBS: 52.08.16) - Torgo, the Punya boy, is accompanying a party of mountain climbers. He is captured by a savage tribe that follows an ancient and barbaric custom when making their drums. A child is made to crawl inside a hollow log to scrape it out. While inside the log, hides are fastened to both ends so that the child cannot escape. Thus, the child is left ot die inside, giving the drum its heart. Tarzan must rescue his little friend.

---

29. Terror at Night - 51.07.19 - (CBS: 52.08.30) - Tarzan comes across two men wandering aimlessly in the jungle. Pete, an Englishman, and Harry, an American, mariners who have jumped ship and fled into the jungle, only to become lost. They tell Tarzan a strange story of spending the night in a cave and of alien creatures who steal their food but leave pearls in exchange. Tarzan and the two men return to the caves to investigate the subterranean dwellers.

---

30. Trouble Off San Laurencia - 51.07.26 - (CBS: 52.08.23) - Della Carter, a young American girl, enlists the aid of Andre Deveroux to search for her grandfather, Simon Carter (who had organized an expedition to search for gold in the Congo). Deveroux had financed the expedition and expected to get his share and more of the fortune in gold that Carter had found. Della and Andre locate Tarzan and ask his help in locating Simon Carter, whose life he had saved a year before. They discover that he was aboard a ship, which sand off the coast of San Laurencia. They attempt to retrieve Della's inheritance from t he depths of the ocean.

---

31. Curse of the Pharaohs - 51.08.02 - Captain Lawrence asks a favor of Tarzan, which, once again, causes him to journey far from his beloved seacoast cabin. El Amon, in the Libyan Desert, is an archaeological site in which the tomb of an ancient Pharaoh is being excavated by Dr. Ericson, his daughter Ilsa and Arnold Brown. They find a note warning them to leave or suffer the Curse of the Pharaohs. That same evening, Mouli, a bearer standing guard duty, is murdered with the mark of twin (entwined snakes on his forehead). Tarzan suspects Arnold Brown because he is wearing a ring with th e same snake design, but he too is murdered -- the mystery deepens.

---

32. Head Hunters of Wombesi - 51.08.09 - (CBS: 52.09.06) - Red Hale, a magazine photographer, travels to Africa to prove that it is no longer the "Dark Continent." Tarzan agrees to guide him in order to disprove his theory and to assure that he survives the ordeal.

---

33. Trophy Room - 51.08.16 - (CBS: 52.09.13) - While exploring an unfamiliar area, Tarzan saves Althea Baldwin from a lioness. However, she is ungrateful because she wanted to kill the lioness herself, thus proving herself worthy of her husband's love. Byron Baldwin lives only to hunt and neglects his beautiful wife. Althea invites Tarzan to their home to meet Byron, and he finds himself the quarry of the hunt., There is little doubt that this story was inspired by Richard Connell's famous short story, "The Most Dangerous Game."

---

34. Tarzan's Mistake - 51.08.23 - Tarzan is sold a prophecy by a native shaman that the construction of a railroad will bring death and destruction to the jungle. Believing the witch doctor, Tarzan leads the natives in an attack on the engineers. Captain Lawrence arrives and impresses Tarzan with the error of his ways. Tarzan and the Puny tribe lend their help in finishing the railroad.

---

35. Death Has Small Wings - 51.08.30 - (CBS: 52.09.20) The story title is a colloquialism that the natives apply to the deadly tsetse fly. Tarzan saves beautiful but spoiled Gale Stevens from Gimla the crocodile. Gale and her scientist father are travelling to the Doodoo country, and Tarzan decides to accompany them. After being bitten by a tsetse fly, Tarzan falls unconscious and dreams that he is in a strange paradise. He soon grows tired of the idyllic life and requests that he be returned to his own country. The High Lama gives him a potion that will return him to reality but gives him a second one that he says will return Tarzan to paradise if he drinks of it. On drinking the first potion, he awakens to find that he has been unconscious for five days. Was it only a dream? If so, then what of the second vial of amber liquid he holds in his hand?

---

36. Magic Amulet - 51.09.06 - (CBS: 52.09.27) - As Tarzan watches from the upper terraces, he sees a beautiful native girl, Kao, save a native youth from the fangs of Sabor, the lioness. But another lion, drawn by the scent of blood, attacks and Tarzan saves them both. He learns that the youth, Ruka, believes himself a coward and Kao is his betrothed. He tells Tarzan that his father, Yaki, chief of the Molgu, will be poisoned and then himself because the tribe has fallen on hard times. Tarzan gives Ruka a "magic amulet" and tells him that its magic gives Tarzan strength and bravery. Ruka believes and saves Tarzan and his tribe.

---

37. The Strange Book of Araby - 51.09.13 (CBS: 52.10.04) - Mara, a slave girl, passes out from exhaustion after escaping from her captors. Tarzan gives her aid and promises to help her people, the Wamanusi. He discovers that his old friend, the Caliph of Karadan, has been deposed by his Grand Vizier, Ben Ayoub, whose soldiers terrorize the countryside taking food and slaves. Tarzan meets the Oracle of Karadan and is shown the Strange Book of Araby, which is said to contain the secret of his future.

---

38. Cathedral of the Congo - 51.09.20 - (CBS: 52.10.11) - The Reverend Nathanial Malcomb has been trying for years to raise the money to build a cathedral in the jungle home of the Miranawa people. On the eve of success, he is garroted in the tower of Tarak. The murderer, Slim Cronin, assumes Malcomb's identity in order to steal the building fund (being brought from America by Laura Mason). Tarzan accompanies the two missionaries into the jungle -- unaware that one of them is the murderous impostor.

---

39. City of Sleep - 51.09.27 - (CBS: 52.10.18) - Tarzan discovers his friend, Captain Lawrence, dazed and wandering in the jungle. After saving him from some wart hogs, he discovers that he has been drugged. After recovering, Captain Lawrence tells Tarzan that he has been investigating drug traffic in the City of Sleep, El Hadi. Tarzan returns to El Hadi with Captain Lawrence to discover who drugged his friend and who is behind the drug trafficking.

---

40. Jungle Odds - 51.10.04 - (CBS: 52.10.25) - Jerry Mulqueen, a compulsive gambler, flees to Africa with his daughter after welshing on a bet. The bookie he cheated finds him, and Tarzan must save the gambler and his daughter. Jerry learns a valuable lesson.

---
TARZAN RADIO THEATRE
More Old Time Radio References in ERBzine
Radio's Golden Age ~ Radio Promo Booklet ~ Diamond of Ashair serial notes ~ Fires of Tohr serial notes
ERB of the Air ~ Radio Show Casts ~ Signal Oil Ad Campaign
TARZAN OF THE APES - The first Tarzan appearance on radio 1932
Tarzan Radio: Diamond of Asher
Tarzan Radio: Fires of Tohr (coming soon)
| | | | |
| --- | --- | --- | --- |
| Tarzan.com | ERBzine.com | DantonBurroughs.com | Tarzan.org |
| BurroughsBibliophiles.com | JohnColemanBurroughs.com | Tarzan.com/tarzine | JohnCarterOfMars.ca |
| erbzine.com/edgarriceburroughs | Weekly Webzine | Weekly Webzine | Pellucidar.org |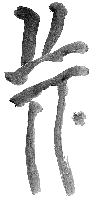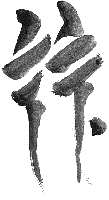 BILL HILLMAN
Visit our thousands of other sites at:
BILL & SUE-ON HILLMAN ECLECTIC STUDIO
ERB Text, ERB Images and Tarzan® are ©Edgar Rice Burroughs, Inc.- All Rights Reserved.
All Original Work ©1996-2009 by Bill Hillman and/or Contributing Authors/Owners
No part of this web site may be reproduced without permission from the respective owners.