2016 Worldwide Web Traffic for ERBzine.com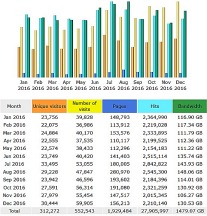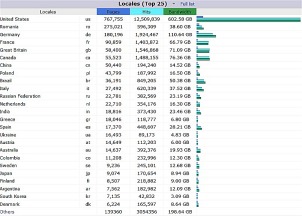 27, 905, 977 Hits Worldwide


Official Edgar Rice Burroughs Tribute and Weekly Webzine Site for Over 20 Years
Since 1996 ~ Over 15,000 Webzines and Webpages In Archive

Master of Imaginative Fantasy Adventure
Creator of Tarzan® and "Grandfather of American Science Fiction"
A NEW EDITION EVERY FRIDAY
June 16 - 22, 2017
.
. HILLMAN WEEKLY and MONTHLY WEBZINES .

ERBzine | Danton's Den | Tarzine | As You Were . . . (military) |
Join us on FaceBook Page and Twitter and FaceBook Group

JOIN US ON FACEBOOK: FaceBook Group

---
---
---
---
---
---
Feature 6: ERBzine 2009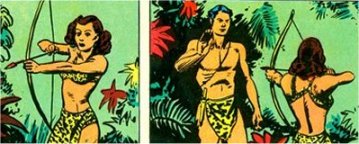 Guide to all the Maxon Tarzan Strips
---
This Week:
---
JOIN US ON FACEBOOK: FaceBook Group
This group has over 3,965 members

ERBzine Archive Weekly Updates
We are constantly going through our archives
to tweak and add/revise text and links.
POSTER COLLAGES (click)

ERBzine Archive Features

Feature 8: ERBzine 6031
PAUL PRIVITERA REMEMBERED
By his daughter Diana
http://www.erbzine.com/mag60/6031.html

Feature 9: ERBzine Privitera
PRIVITERA ART GALLERIES
ERB Art
Paul Privitera Remembered
www.ERBzine.com/privitera





Feature 10: ERBzine 3610
Neal Adams'
Tarzan Cover Art
For Ballantine Editions
http://www.erbzine.com/mag36/3610.html

Feature 11: ERBzine 0767
THE MOON MAID
Summary ~ Publishing History ~ e-texts ~
alternate editions ~ cover and interior art ~ links, etc.
http://www.erbzine.com/mag7/0767.html

Feature 12: ERBzine 0799
ERBzine C.H.A.S.E.R. Biblio Encyclopedia
RESURRECTION OF JIMBER JAW
by Edgar Rice Burroughs
http://www.erbzine.com/mag7/0779.html

Feature 13: ERBzine 0421
A PRINCESS OF MARS
FRANK SCHOONOVER ART
http://www.erbzine.com/mag4/0421.html

Feature 14: ERBzine 5776
ERB Artists Series:
Frank Frazetta
Portraits of the Master
5776http://www.erbzine.com/mag57/5776.html

Feature 15: ERBzine 0117
ERB-dom
Award Winning Fanzine
by Caz
http://www.erbzine.com/mag1/0117.html

Feature 16: ERBzine 0759
ERBzine ERB C.H.A.S.E.R. BIBLIO:
THE ETERNAL LOVER
eText ~ Cover, Interior, PB, Foreign, Newspaper
http://www.erbzine.com/mag7/0759.html

Feature 17: ERBzine Legion
In anticipation of the premiere of Buddy Saunders' new book,
"Tarzan and the Cannibal King"
at this weekend's Texas ECOF, I re-read Buddy's gargantuan project:
"The Martian Legion: In Quest of Xonthron" -- an amazing piece of work.
2017 ECOF: Irving, Texas ~ June 8-11, 2017
Hosted by the HELL'S BENDERS
http://www.ERBzine.com/legion
The above Archives were featured on our ERBzine Facebook.
and Twitter accounts this week
JOIN US ON FACEBOOK: FaceBook Group
This group has over 3,965 members
RECENT COMICS ARCHIVE ADDITIONS
www.ERBzine.com/comics
All-New Illustrated ERB Adventures ~ Subscribe Now
www.edgarriceburroughs.com/comics
.

..
LAST WEEK'S FEATURE LOGOS (click to enter)

LAST WEEK:
Logo Archive for all 2015 Back Issues :: Also :: 2016 Back Issues
PAUL PRIVITERA REMEMBERED
www.ERBzine.com/privitera
and his unique ERB art
Remembered by
his daughter Diana
http://www.erbzine.com/mag60/6031.html
BEAUTY and the BEAST Part IV by Frank Frazetta
YU-TARZAN INTRO
39. IVORY SMUGGLERS
Sample Tarzan Sunday page by Hal Foster
THE CAPTIVE KING ~ 1934.01.21
TARZAN SUNDAY PAGES CONTENTS I: 1931/1932 :: CONTENTS II: 1933/1934
Read all of ERBzine's reprinted Rex Maxon Tarzan strips from the 1930s and 1940s
The Revenge of Tarzan: Rex Maxon/Rex Maxon
55. 1945-1976 (12 Nov. 1945-18 Dec. 1945) (32 days)
ERBzine 5490: Episodes 1957-1968
ERBzine ARCHIVE: LAST WEEK'S WEEKLY UPDATES
BEAUTY and the BEAST Part IV by Frank Frazetta
SYNTHETIC MEN OF MARS
A resource for all The Novels of ERB
ERB-TV: Tarzan on Television Ron Ely
THE CHESSMEN OF MARS
From the George T. McWhorter Tribute Site
GEORGE McWHORTER Presents THE BURROUGHS BULLETIN ARCHIVE
Bob Lubbers' Tarzan Strips CONTENTS



COMICS ARCHIVE
JOHN CELARDO CONTENTS
REINMAN/CARDY CONTENTS
HUNDREDS MORE COMIC BOOKS, SUNDAYS AND DAILY STRIPS
ERBzine COMIC ENCYCLOPEDIA
www.ERBzine.com/comics


AWARDS

Bill & Sue-On Hillman
Entertainers of the Year Award
For stage/TV/recording performances
in USA, England and Canada
Archive

---


Three Awards
Tarzan.com
March 9, 2005
ERBzine:
July 11, 2002
ERBzine.com/mag:
January 12, 2005


Lifetime Achievement Award
Louisville Dum-Dum 2003
ECOF Recognition Award 2011

---

BU 2013 Convocation

Brandon University Senate
Award
---
.

The Fantastic Worlds of Edgar Rice Burroughs
| | | | |
| --- | --- | --- | --- |
| Tarzan.com | ERBzine.com | DantonBurroughs.com | Tarzan.org |
| BurroughsBibliophiles.com | JohnColemanBurroughs.com | Tarzan.com/tarzine | JohnCarterOfMars.ca |
| ERBzine.com/edgarriceburroughs | Weekly Webzine | Weekly Webzine | Pellucidar.org |
| John Carter Film News | ERB, Inc. Corporate Site | ERB Centennial | tarzana.ca |


Our FanFare section is always open as a showcase for ERB fan comments and creative work...
Send your submissions to Bill Hillman
Tarzan@wcgwave.ca



!!! READERS PLEASE NOTE !!!
Tarzan® is the property of Edgar Rice Burroughs, Inc., Tarzana CA

These e-Fanzines have been posted as a non-profit bibliographic and biographic reference for ERB scholars, fans and collectors. Material not created by myself has been collated largely from other sites on the web -- and I believe it to be in Public Domain or to fall under the category of "product promotion" or "fair use". Everything has been collated into this on-line repository to promote interest in the works of Mr. Burroughs. If there is any objection to the way in which any of this material has been displayed, or if I have infringed unlawfully on any copyright, I will implement its immediate removal. Bill Hillman

---

WEBJED: BILL HILLMAN


Visit our thousands of other sites at:
BILL AND SUE-ON HILLMAN ECLECTIC STUDIO
ERB Text, Images and Tarzan® are Copyright ERB, Inc.- All Rights Reserved.
All Original Work ©1996-2017 by Bill Hillman and/or Contributing Authors/Owners
No part of this web site may be reproduced without permission from the respective owners.
Opinions expressed in articles on this site do not necessarily represent the opinions
of Edgar Rice Burroughs, Inc. or the editors of ERBzine.
ERBzine Weekly Webzine was endorsed by Danton Burroughs of Tarzana, California
as the Official ERB, Inc. and Tarzan®Webzine Site