Official Edgar Rice Burroughs Tribute Weekly Webzine Site
Since 1996 ~ 15,000 Web Pages In Archive
Volume 7683





TOMMY COOK
The Special Guest for the
PALM SPRINGS ECOF 2023 ~ April 4-6
Tommy Cook, featured in two Edgar Rice Burroughs films,
is one of the last living actors of the Johnny Weissmuller era,
and has a lifetime of stories to tell.
Tommy will join ERB fans at the unveiling of Edgar Rice Burroughs star
on the world-famous Palm Springs Walk of Stars on April 4, 2023, at 11 a.m.
During the ECOF event Tommy will sit for a Q&A with attendees and
will be selling and signing stills of his film roles and discussing his career with fans.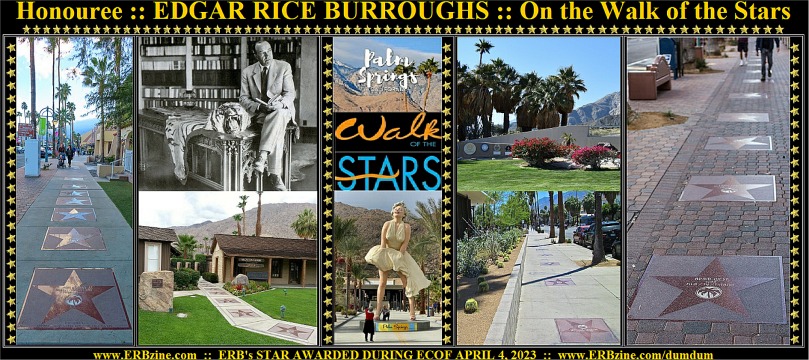 Tommy appeared on the silver screen in two ERB-related films:
The Jungle Girl (15 part serial in 1941 for Republic Pictures).
After the war he made an appearance in
the 1946 film Tarzan and the Leopard Woman.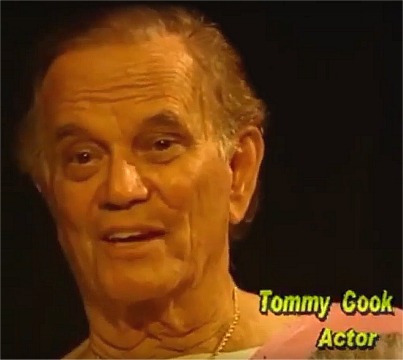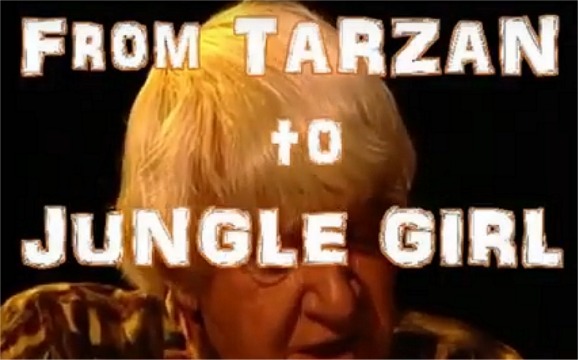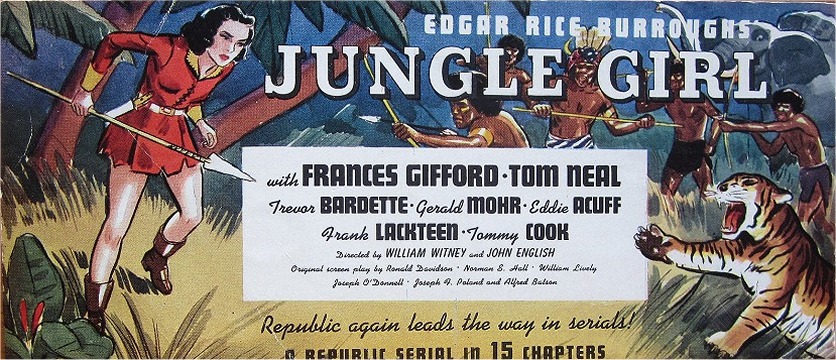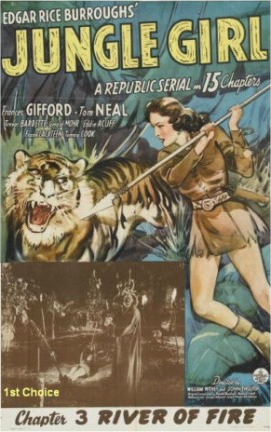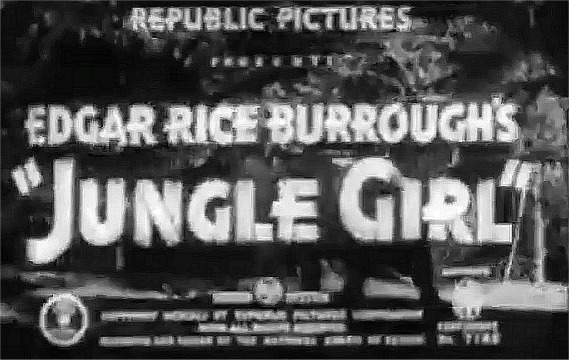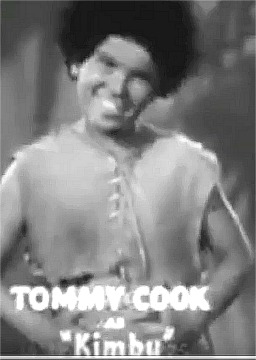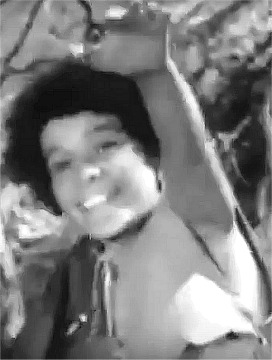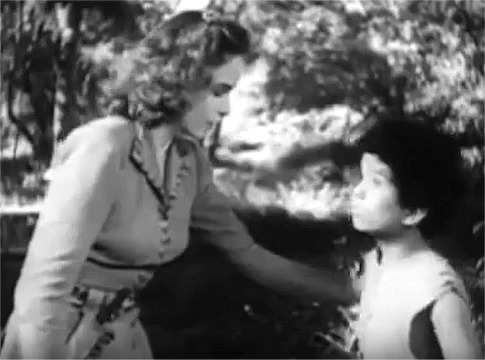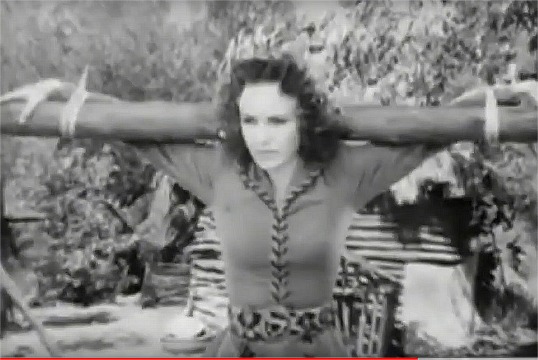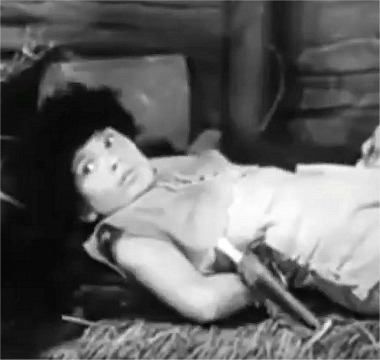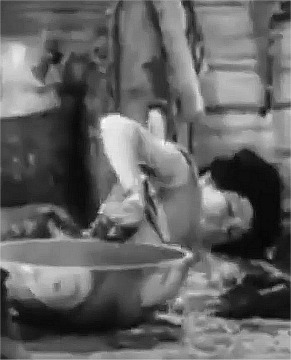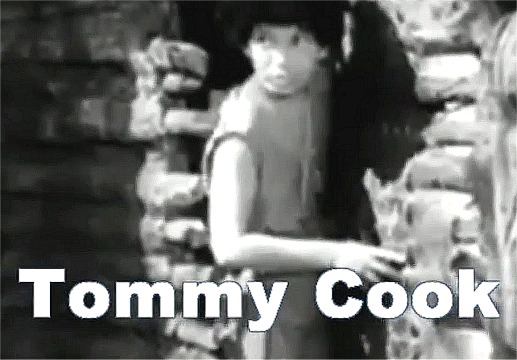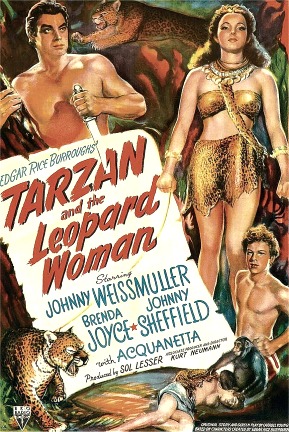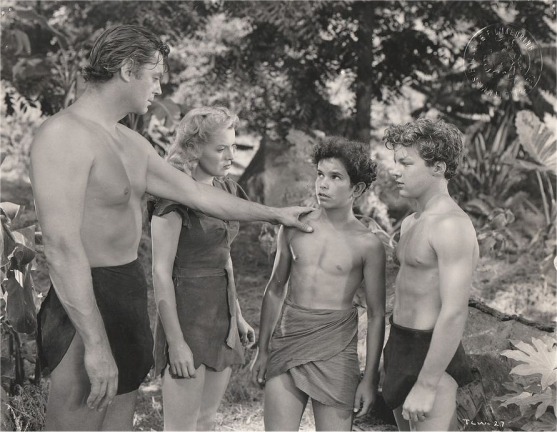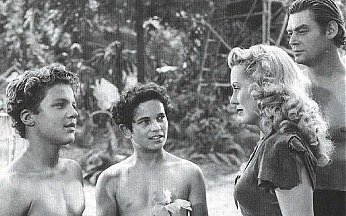 Johnny Sheffield, Tommy Cook, Brenda Joyce, Johnny Weissmuller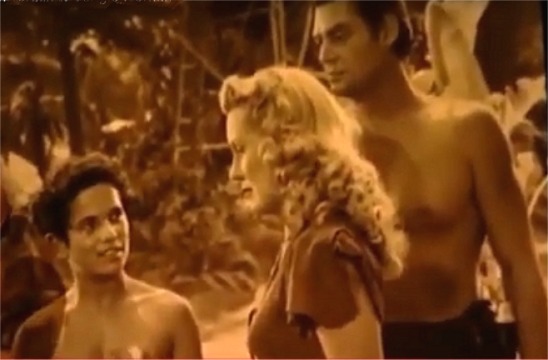 Above are the screen captures I've made from the short YouTube Video:
FROM TARZAN TO JUNGLE GIRL
https://youtu.be/Xt-l63UbEl0
https://www.repsshowcase.com/tommy-cook/

Tommy Cook (born in Duluth on July 5, 1930) is an American producer, screenwriter and actor.
Tommy had an older sister, Nancy, born on October 6, 1927.
The Cook family had been pioneer clothing store merchants in Duluth from 1891.
Tommy's parents moved the family to Los Angeles around 1936 because of father Emanuel's health. It was there that Tommy's mother Fern encouraged him to get involved in acting,
The five-year-old Tommy, along with his mother, grandmother and sister, were seriously injured in a car accident in Van Horn, Texas, while traveling from Minnesota to California. The other driver was intoxicated and the driver of Tommy's car fell asleep at the wheel. Tommy suffered facial injuries when he went through the windshield.
He eventually gained entry into the famous Pasadena Playhouse.
Portrayed Little Beaver on in the Republic film serial Adventures of Red Ryder (1940) and recreated this role in Mutual Radio's "The Adventures of Red Ryder" (1942-1945).
This led to his early typecasting in olive-skinned ethnic film roles as Africans, Indians, Italians, Hispanics, Arabians, etc.
Discovered at the age of 8 for radio by producer director Arch Oboler, who became his mentor. Tommy became a top child/adolescent radio star of the 1940s.
He had parts in two Edgar Rice Burroughs-related films: Jungle Girl serial (1941) as Kumbu and Tarzan and the Leopard Woman (1946) as Kimba.
Known for pulling pranks on film sets. While shooting American Guerrilla in the Philippines (1950) starring Tyrone Power, he played a big prank on co-star Micheline Presle. Calling her up at her Manila hotel, he disguised his voice as a foreign hotel manager and told her they were moving her to another hotel. Ms. Prelle packed up her belongings and waited for hours at the hotel lobby waiting for a driver to take her to her new lodgings.
Tommy appeared in nearly 100 films and television shows during his career, sometimes credited, sometimes not.
Two of his very early films were actually shorts: Mutiny in the County (1940) for RKO, and an "Our Gang"-type comedy called The Greenie (1942) at MGM.
Some of his most notable film roles were in Good Luck, Mr. Yates (1943); Hi, Buddy (1943); American Guerilla in the Philippines (1950); and Teen-Age Crime Wave (1955).
A TV series script he created for himself in the 1950's about cops who go undercover to infiltrate dangerous organizations later served as the basis of the Aaron Spelling series The Mod Squad (1968).
Although he appeared in television roles throughout the 1960s and 1970s, his acting career faded as he grew up.
Lent his voice for several prominent Hanna-Barbera animated series in the late 1960s and early 1970s.
Created TV's "Celebrity Challenge of the Sexes" utilizing such stars as Bill Cosby, Farrah Fawcett, Charlton Heston, James Franciscus and Elke Sommer, among a tennis court full of others.
Won a Photoplay Award for "Outstanidng Performance of the Year" for his leading role in The Vicious Years (1950).
Tommy was one of the leading junior tennis players in Southern California at one time and often created/emceed/played tournaments for charity. Instigated the Bobby Riggs/Billie Jean King challenge before it was televised.
Has a son, Mikhael Thomas Cook.
Tommy's father died in Los Angeles on December 28, 1957. His mother lived to be 100, dying on April 5, 2001, in Los Angeles.
Personal Quote: "Why did I not make the transition from child actor to adult actor? I still haven't figured that out! I can give excuses that I was too short and too tough-looking and that the parts wouldn't open up . . . but that's B.S. I just, for some reason, didn't."
``
I have 10 special limited edition Red Ryder rifles sent directly to me by Daisy still factory sealed.
Pictures of Don Berry and myself as Little Beaver are on the box from the series.
I am happy to sign the box and the actual rifle and even take a pic of myself signing.
I can at your request make this personalized.
Last time Daisy sent me these as a gift they were gone in a few hours.

PART II OF OUR TOMMY COOK TRIBUTE
CAREER PHOTO GALLERIES WILL BE FEATURED NEXT WEEK


MORE ABOUT ECOF 2023 AND THE ERB STAR CELEBRATION:
https://www.ERBzine.com/dumdum
https://www.ERBzine.com/dumdum/palm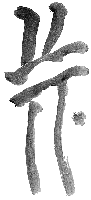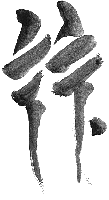 BILL HILLMAN
hillmans@westman.wave.ca
Visit our thousands of other sites at:
BILL and SUE-ON HILLMAN ECLECTIC STUDIO
ERB Text, ERB Images and Tarzan® are ©Edgar Rice Burroughs, Inc.- All Rights Reserved.
All Original Work ©1996-2023 by Bill Hillman and/or Contributing Authors/Owners
No part of this web site may be reproduced without permission from the respective owners.