PALM SPRINGS ECOF 2023 & ERB STAR UNVEILING
Tuesday Photo Gallery
Open House ~ Crowd Gathers for Star Dedication
Photos by Lisa Gordon Wither and Pat Olsen
Click each photo for giant size

1. OPEN HOUSE
AT WELWOOD MURRAY MEMORIAL LIBRARY
Photos by Lisa Wither


The USPS set up shop at the library and
offered a limited-run ERB postmark in honor of the author.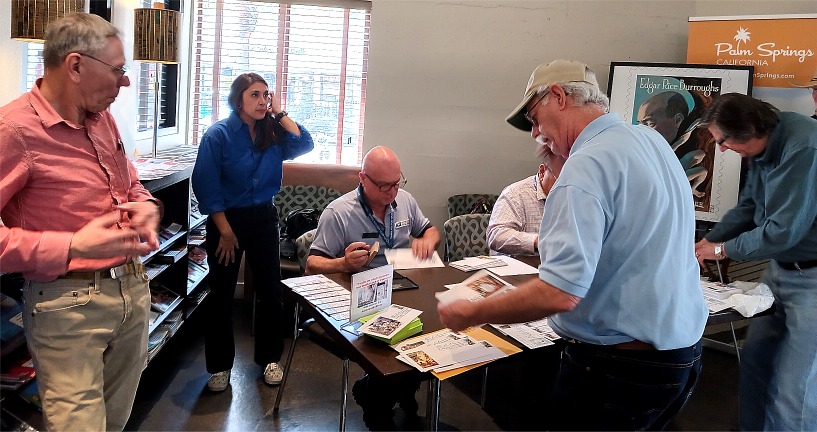 From left: Henry Franke, reps from the USPS, Mike Conran and Bill Ross.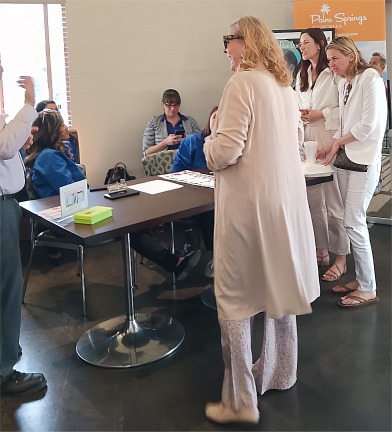 Linda, Llana Jane, and Dejah Burroughs learn about the ERB postmark.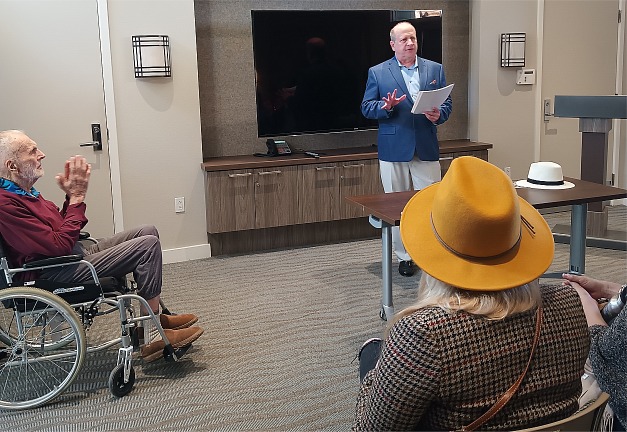 Lee Chase, ERB's stepson, observes as Scott Tracy Griffin addresses the crowd.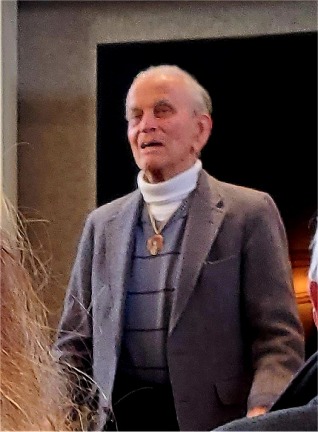 Photo by Pat Olsen
Tommy Cook at the Wellwood Memorial Library - After ceremony reception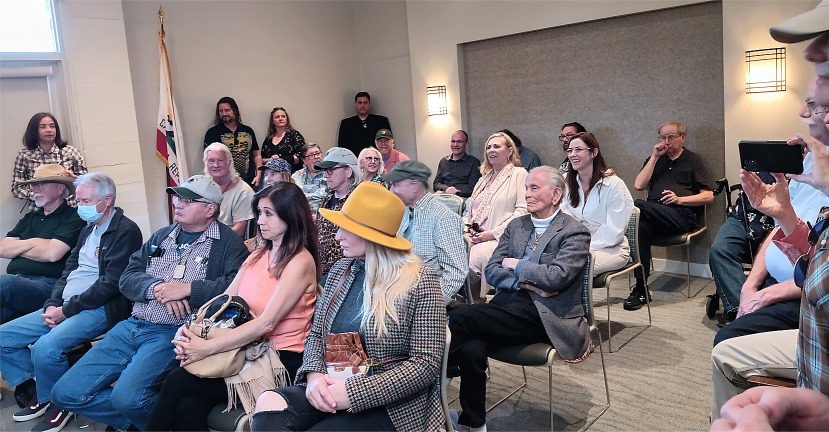 2) Linda and Llana Jane Burroughs (third row) engage during Tuesday's Open House.
Audience front row from left includes: Roland Trenary, Greg Funke, Jim Goodwin.
2nd row: Pat Quilter, Tracy Ellis, Rob Olsen, Jon Thomas, Tommy Cook.
3rd row: Chris Olsen, Pat Olsen,
4th row: Dan Stephens, Demos Sachlas, Bill Ross, Brent Vinson, John Thompson.
Against far wall includes: Nivien Khocht, Dan Parsons, Matt Oldham.
Mustaches at far right: Mike Conran, Robert Lipton.


2. THE CROWD GATHERS
FOR THE ERB STAR UNVEILING CEREMONY
Photos by Pat Olsen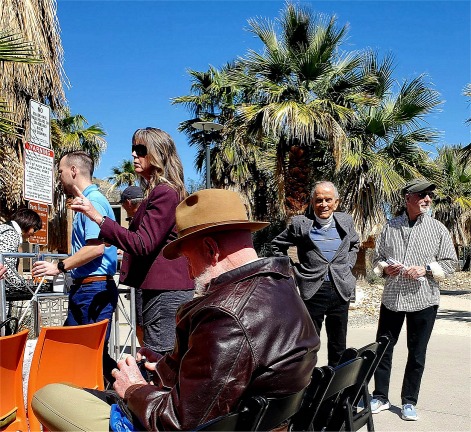 Steve Hurley, Evan Gray (Chamber of Commerce),
Kathy Bonnard (Pierce family- granddaughter of Jim and Joan),
Tommy Cook, Jon Thomas (Tommy's nephew)


1) Jim Goodwin, Ben Nunnaly Billy York's friend, Billy York, Nivien and Ahmed Khocht
2) Laurence Dunn with Linda Burroughs, Bill Wagner, Dejah, and Llana Jane in the background.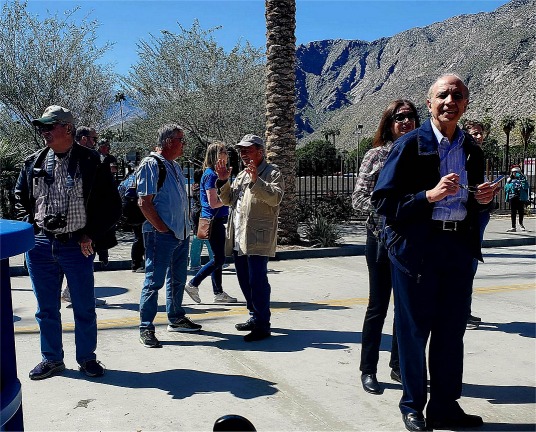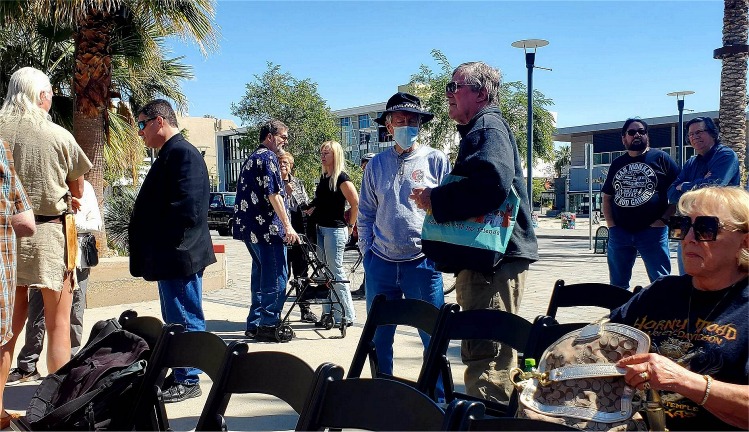 Pat Quilter, Matt Oldham, Bill Wagner, Janet Mann, Cathy Wilbanks,
Greg Funke, Jim VanHise, Brent Vinson, Bill Ross, Sally Lupton


1) Greg Funke, Jim Van Hise, Brent Vinson,
Bill Ross, Roland Trenary, Sally Lupton, Rita Goodwin
2) Same people on left, as before
The lady in the foreground is from the community.
Behind her is Christie and Dale LeFleur, Tom Yeates, and his friend, Susie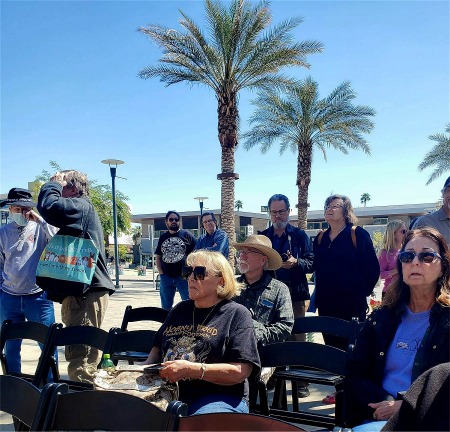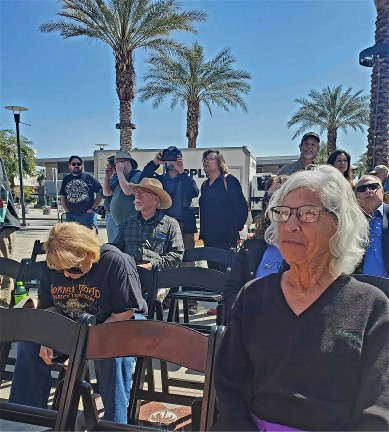 1) Dejah and Demos Sachlas
2) Demos Sachlas and Pat Quilter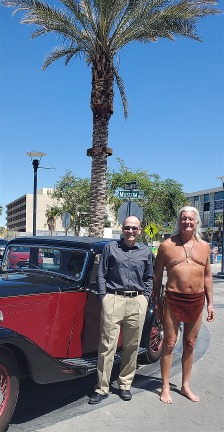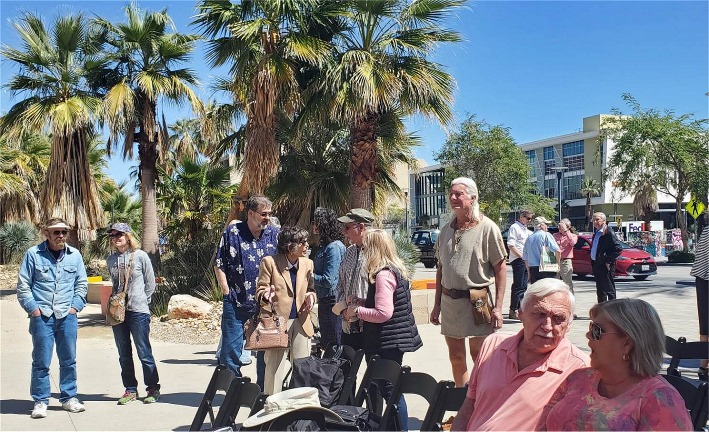 Tracy Ellis (Rob Olsen's friend), Bill Wagner, Mayor Grace Elena Garner,
Louise Kermode (Tommy's first cousin), Jon Thomas (Tommy's nephew),
Janet Thomas (Jon's wife), Pat Quilter, Wolf Larson, Mike Conran, Henry Franke, Jim Sullos


1) Tracy Ellis (Rob Olsen's family), Tim Clark, Rob Olsen
2) Aaron Spain . . . Kathy Bonnaud, Bill Wagner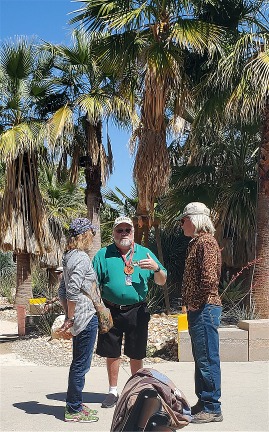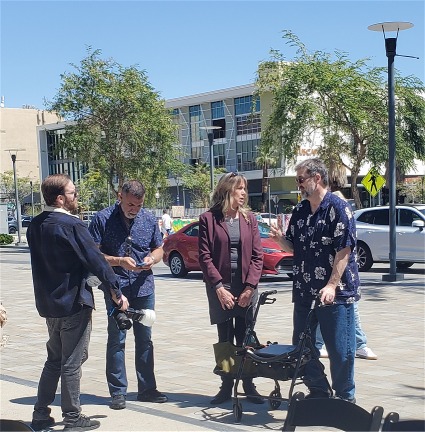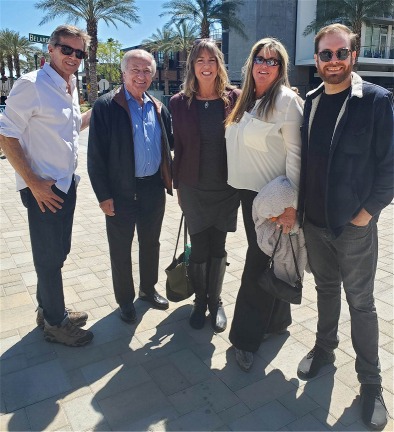 Wolf Larson, Jim Sullos, Kathy Bonnaud,
Char Palmer (Kathy's sister), Aaron Spain (Kathy's son)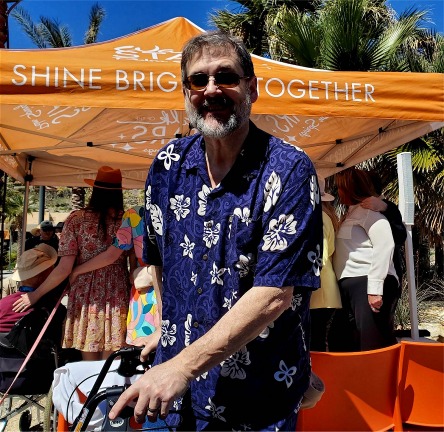 Bill Wagner Arriving at the ERB Star Site


PALM SPRINGS ECOF 2023 & ERB STAR DEDICATION
April 4-6 ~ Tuesday-Thursday



ERB STAR CELEBRATION