PALM SPRINGS ECOF 2023 & ERB STAR UNVEILING
HUCKSTER ROOM
ACTION & AUCTION & AFTER
Click each photo for giant size

Tommy Cook ~ Lisa Gordon Wither ~ Scott Tracy Griffin
Photo from Lisa Wither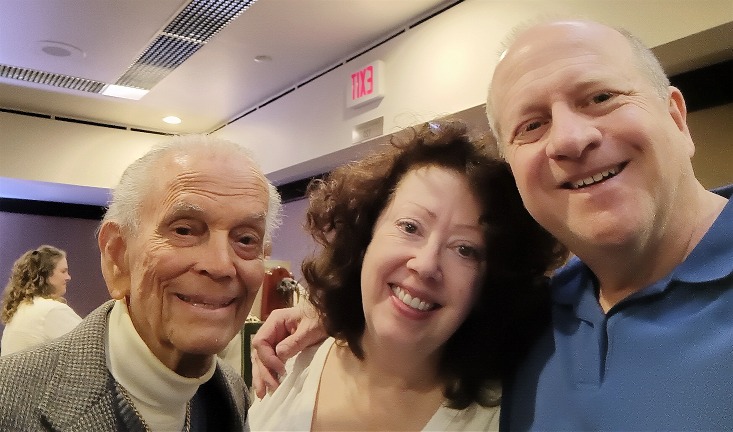 Guest Tommy Cook displays an original work made by master craftsman Dan Stephens.
Photos by Lisa Wither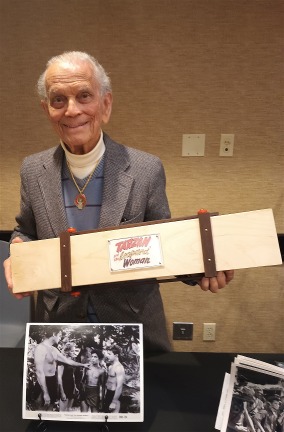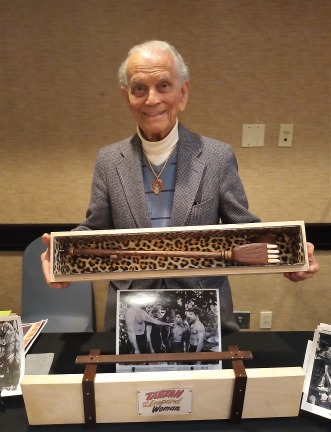 Tommy Cook signs a Leopard Man War Club designed by Dan Stephens.
Photos by Lisa Wither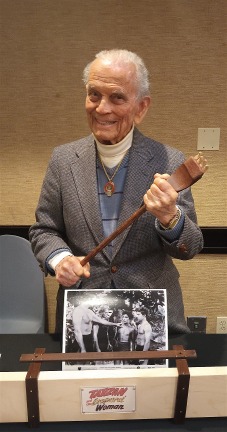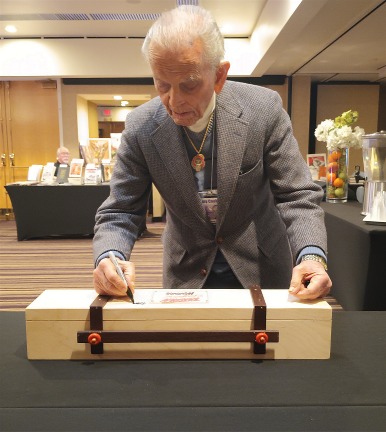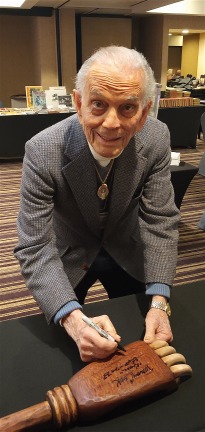 ECOF 2023 Planning Committee members Lisa Gordon Wither and Rob Olsen hard at work.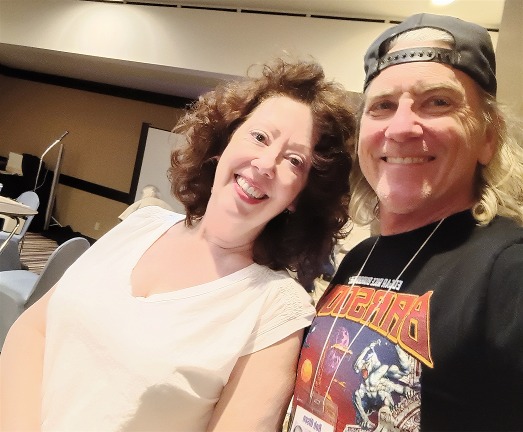 Audience for Day 2 of the ECOF '23 Speakers Series
Photo by Lisa Wither



In full ape-man regalia, Pat Quilter presents "The Mythos of Tarzan"
Photos by Lisa Wither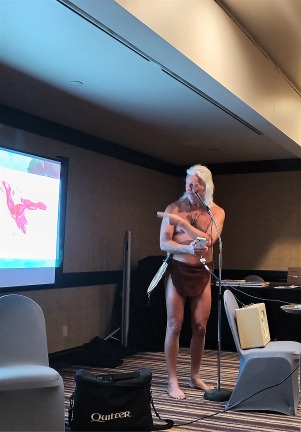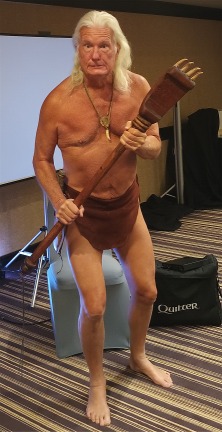 Author Gary Buckingham and artist Dan Parsons
discuss Gary's book "Tarzan and the Lion of Judah."
and Gary displays the Dan's back cover artwork for his UNTAMED FRONTIERS


AUCTION TIME



Bill Ross: Auctioneer Extraordinaire
Photos by Lisa Wither and Pat Olsen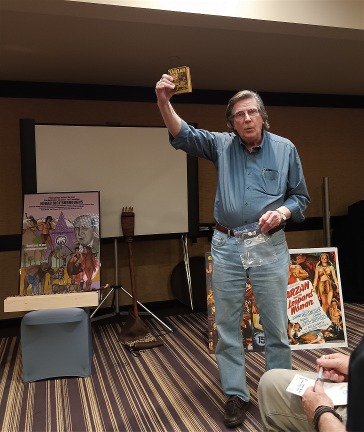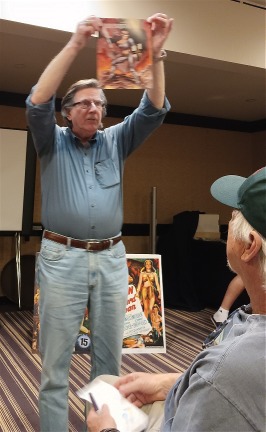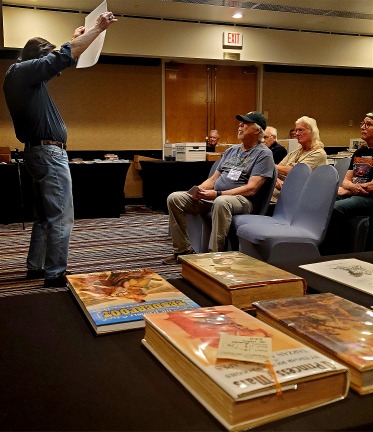 Auctioneer and Assistant:
Bill Ross and Tim Clark
Photos by Lisa Wither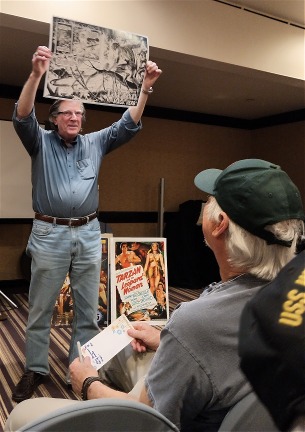 .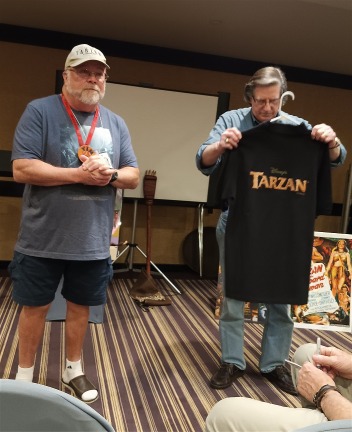 1) Co-auctioneer Tim Clark.
2) Chris Olsen shows his purchase.
3) Bill Ross urges bids.
Photos by Lisa Wither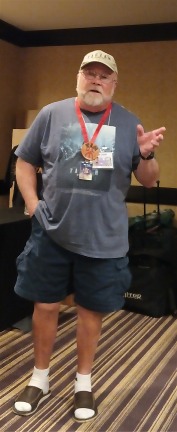 .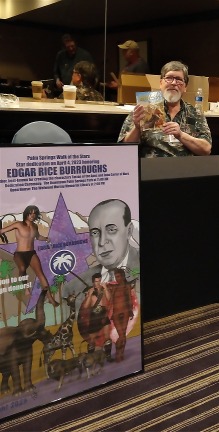 ,


Feature Auction Item
Tim Clark, Dan Stephens, and Bill Ross display the "war club"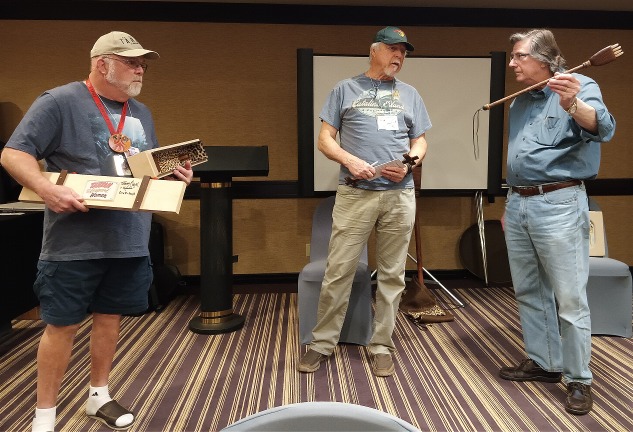 AFTER THE AUCTION
1) Bill Briggs with his "win" from the auction
2) 1st row: Henry Franke, Tracy Griffin, Laurence Dunn, Bill Wagner
2nd row: John Thompson, Mike Conran, Tim Clark, Bill Ross, Chris Olsen
3rd row: Gary Buckingham
Photos by Pat Olsen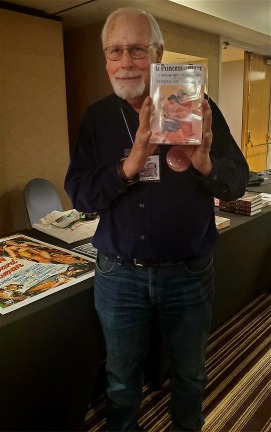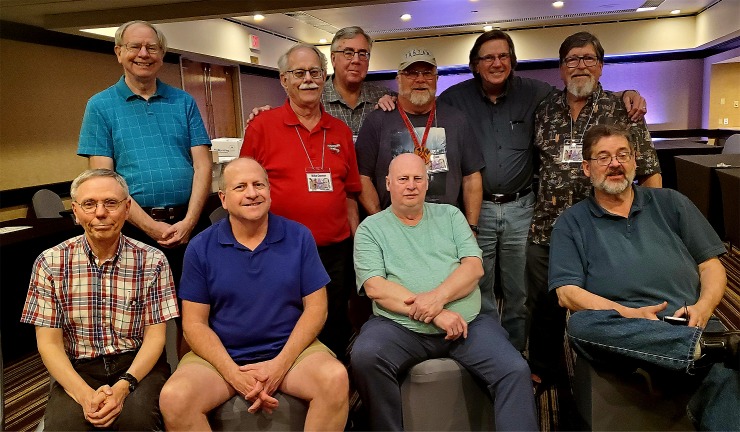 FINAL PIZZA NIGHT AT HOTEL ZOSO
1) Dale and Christie LaFleur of Texas with Scott Tracy Griffin.
2) Pat and Chris Olsen
Photos by Lisa Wither and Pat Olsen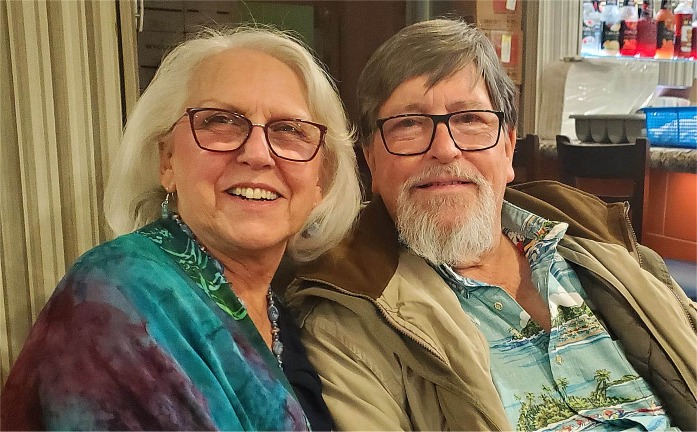 The Con's 3 Bills gather for the traditional BILLS PHOTO
From left: Bill Ross (ECOF founder), Bill Wagner, Bill Briggs.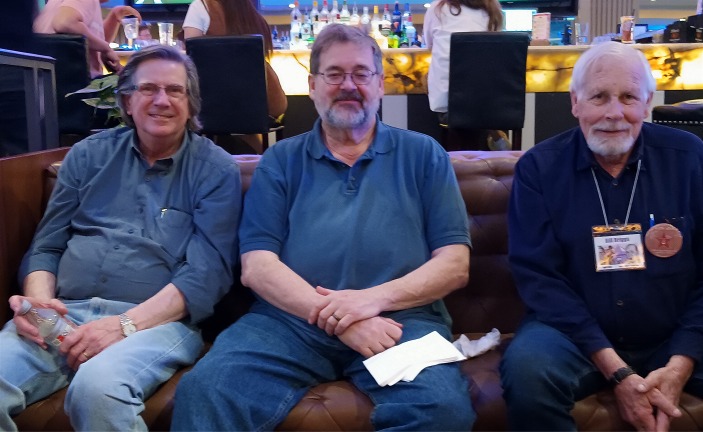 1) Bill Wagner opines while Mike Conran (ECOF founder) and others listen.
2) Laurence Dunn listens, Demos Sachlas speaks,
Jim Goodwin sips, and Rita Goodwin enjoys a slice
-- the perfect way to end the event!
Photos by Lisa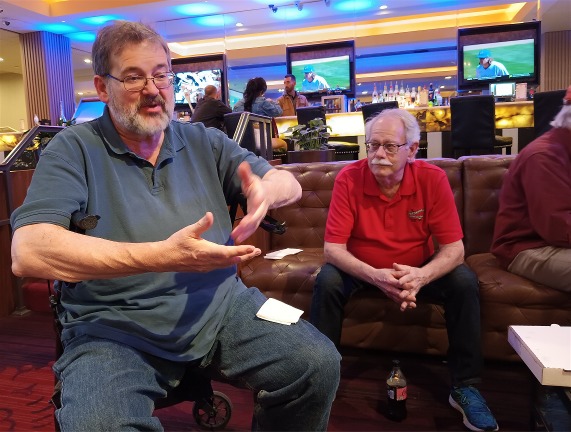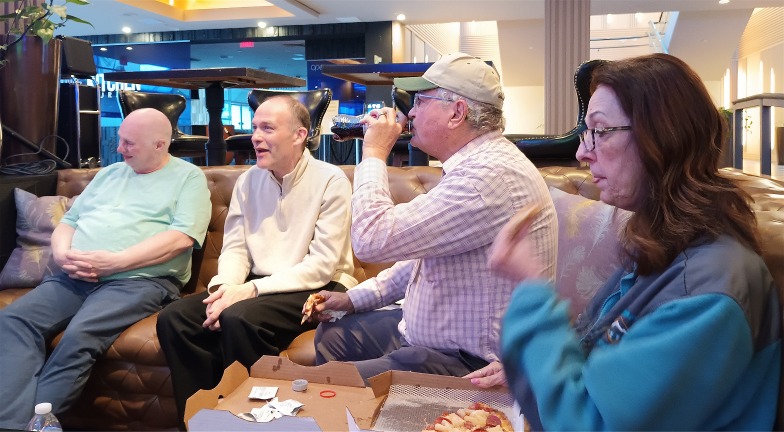 THE FRIDAY FAREWELL
Mike Conran ~ Laurence Dunn ~ Bill Ross ~ Chris Olsen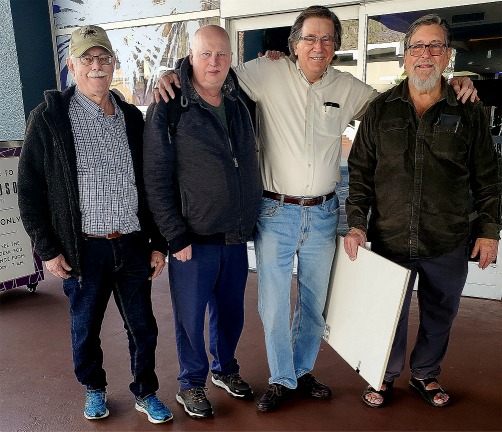 Chris Olsen takes a final look at ERB's STAR as he leaves.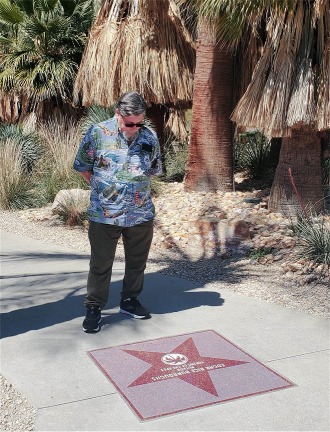 PALM SPRINGS ECOF 2023 & ERB STAR DEDICATION
April 4-6 ~ Tuesday-Thursday



ERB STAR CELEBRATION