The First and Only Weekly Online Fanzine Devoted to the Life and Works of Edgar Rice Burroughs
Official Edgar Rice Burroughs Tribute Site
Since 1996 ~ Over 15,000 Webpages in Archive
Volume 0734
and
ERB C.H.A.S.E.R ENCYCLOPEDIA
A Collector's Hypertexted and Annotated Storehouse of Encyclopedic Resources
. . . by an Exhausted Schola
Presents
Forgotten Tales of Love & Murder
---
PUBLISHING HISTORY (USA)
---
PULP
NONE
FIRST EDITION
Guidry & Adkins ~ 2001
1,045 copies printed of this compilation of previously unpublished short stories
Danny Frolich: 8 full-page and 10 smaller illustrations
REPRINT EDITIONS
NONE YET

For detailed information, see Robert B. Zeuschner's
Edgar Rice Burroughs: The Bibliography (ERB, Inc., 2016).
Click on www.erbbooks.com or call 214-405-6741 to order a copy.
---
This book collects in a single volume many of Edgar Rice Burroughs' non-Tarzan short stories and mystery puzzles, most of which have never before appeared in print with an introduction by Patrick H. Adams. Many have appeared in ERBzine.com through the years. The titles featured in ERBzine are linked to their Web location.
"An Autobiographical Sketch" (originally published in Amazing Stories, June, 1941).
"Jonathan's Patience," (1904) an ironic, previously overlooked tale that appears to predate Burroughs' professional work.
"The Avenger" (1912), a dark, violent story of revenge.
"For The Fool's Mother" (1912), ERB's first Western.
"The Little Door" (1917), a powerful tale of love, war, and horror.
"Calling All Cars" (1931), murder and romance in the hills of Los Angeles.
"Elmer" (1936), a defrosted caveman comes to Hollywood. (This is ERB's original version of the story his magazine editor revised into "The Resurrection of Jimber-Jaw.")
"The Strange Adventure of Mr. Dinnwiddie" (1940), humor, seduction, and intrigue aboard an ocean liner bound for Hawaii.
"Misogynists Preferred" (1941), demonstrating what happens when a gaggle of woman-hating men meets a covey of man-hating women.
"Uncle Bill" (1944), a tale of horror in everyday life.
"The Red Necktie" (circa 1932), a stand-alone mystery puzzle.
"Murder: A Collection of Short Murder Mystery Puzzles" (circa 1932-1940), seven fictional puzzles, featuring ERB's last series character to appear in book form — Police Inspector Muldoon — and his trusted biographer and sidekick, Edgar Rice Burroughs!: "Who Murdered Mr. Thomas?" ~ "The Bank Murder" ~ "The Terrace Drive Murder" ~ "The Lightship Murder" ~ "The Dark Lake Murder" ~ "The Gang Murder" ~ "Murder At Midnight"
"The Dupuyster Case" (circa 1932), an unfinished Muldoon mystery puzzle.
---
More "Lost Words of ERB" - articles, short stories, letters, etc.
are featured in ERBzine 0219 (from 2006)
www.erbzine.com/mag2/0219.html
---
INTERIOR ART GALLERY
---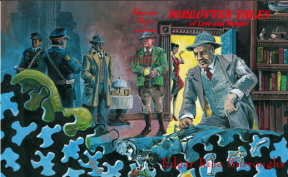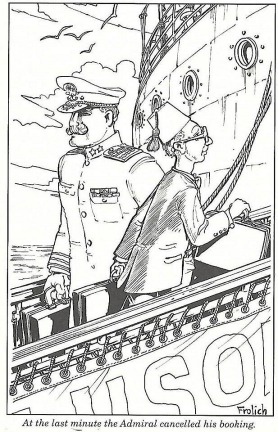 Admiral Dinwoodie leaves a Hawaii-bound ocean liner
at the same time that Abner Dinwiddie is climbing aboard.
ERB started writing the story on July 16, 1940, and finished it the next day.
Illustrations by Danny Frolich.
---

The Tarzana Project by Guidry & Adkins

---

This is a serious effort to bring into print in book form all of the remaining unpublished and/or uncollected works of the celebrated author, Edgar Rice Burroughs.

Guidry & Adkins, Publishers, was formed by two long-time Burroughs fans and collectors specifically to publish the previously uncollected works of Edgar Rice Burroughs.

John H. Guidry is best known in fan circles as the founder of the Edgar Rice Burroughs Amateur Press Association (ERB-APA) and chairman of the 1988 World Science Fiction Convention in New Orleans.

Patrick H. Adkins, editor of the Tarzana Project, is a professional editor and the author of several fantasy novels.

Both have been active in Burroughs fandom since the early 1960s.

http://www.sstar.com/treasure/tarzana.htm
http://www.StrangeExcursions.com/vaults/index.htm
To learn more about Edgar Rice Burroughs and his creations
(including books, movies, comics, and more), visit
The Dream Vaults of Opar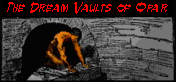 Order the book at:
www.strangeexcursions.com
---
Visit the ERBzine ERB Illustrated Bibliography
Page 0779
www.erbzine.com/mag7/0779.html
for more information on
Elmer/Resurrection of Jimber Jaw
---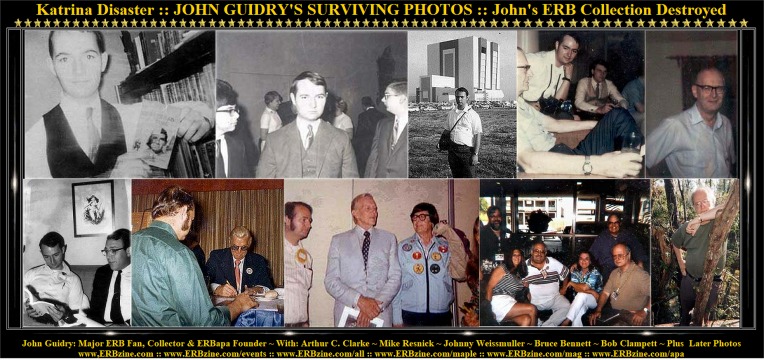 Click for full size promo splash bars from our ERB M.A.P.L.E. section on WRITERS
https://www.erbzine.com/cards/writers5/
Armada of ERB Web Sites
Over 15,000 Webpages

The Fantastic Worlds of Edgar Rice Burroughs
ERB Companion Sites Created by Bill Hillman
| | | | |
| --- | --- | --- | --- |
| Tarzan.com | ERBzine.com | DantonBurroughs.com | Tarzan.org |
| BurroughsBibliophiles.com | JohnColemanBurroughs.com | Tarzan.com/tarzine | JohnCarterOfMars.ca |
| www.erbzine.com/edgarriceburroughs | Weekly Webzine | Weekly Webzine | Pellucidar.org |
| John Carter Film News | ERB, Inc. Corporate Site | ERB Centennial | tarzana.ca |