Frank Puncer (right) and Bill Golden on the flight deck of aircraft carrier USS America CVA-66,
somewhere in the South China Sea 1968.
Destroyer escort in background.
I had some Ace and Ballantine ERB paperbacks stowed in my bunk/locker below decks.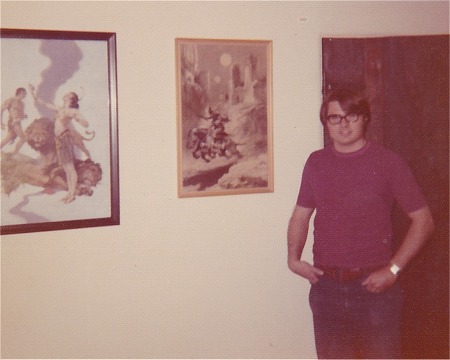 Here I am inside the offices of ERB, Inc.
on the occasion of my meeting Hulbert Burroughs in June 1972.
Tarzan and the City of Gold original St. John dustjacket painting is a stunner to behold.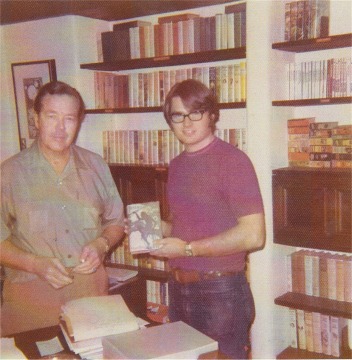 Hulbert "Hully" Burroughs and Frank Puncer at ERB, Inc. offices June 1972.
Hully allowed me to pose with his personal copy of the A. C. McClurg first edition
with original dustjacket of Tarzan of the Apes.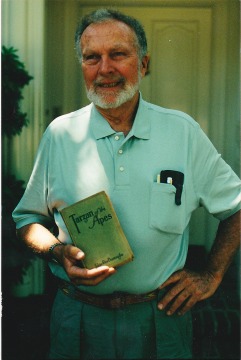 Lee Chase holding the A. L. Burt edition of Tarzan of the Apes
that was given to him by ERB in the 1930s.
Photographed outside the front entrance to his Los Angeles home in 2001.
(photo by Frank Puncer)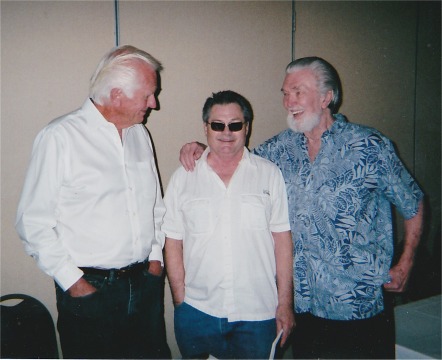 Ron Ely, myself, and Denny Miller at one of the
L.A. Sub-ERBs hosted ERB gatherings in southern CA.
The two Tarzan actors are trying to decide which one of them is my long-lost 'father.'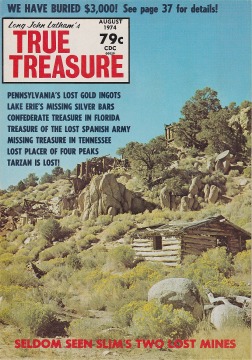 Front cover of Long John Latham's True Treasure magazine of July-August 1974
featuring my article "Tarzan is Lost!" about the "lost"
and missing artwork of J. Allen St. John.
Interior photos were supplied by Hulbert Burroughs of Edgar Rice Burroughs, Inc.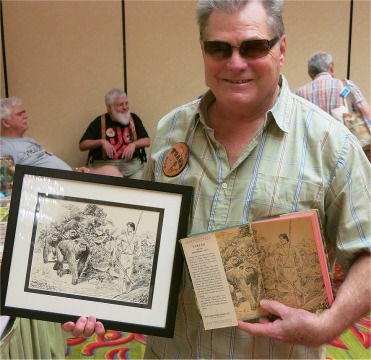 Recovery of lost original art that was sold many years ago.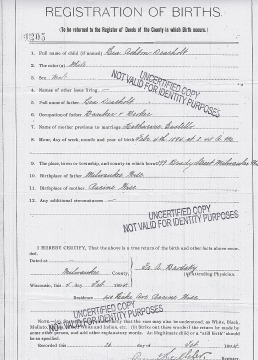 Lee Chase's father's birth record


ERBzine REFERENCES
Compiled by Bill Hillman