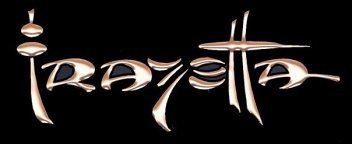 TRIBUTE ISSUE
ECOF 2010 and Dum-Dum 2010: Dates ~ Events ~ Locations
HILLMAN WEEKLY & MONTHLY WEBZINES
ERBzine | Danton's Den | Tarzine | As You Were . . . (military) | Join us on FaceBook

Official Edgar Rice Burroughs Tribute & Weekly Webzine Site
Since 1996 ~ Over 10,000 Webzines and Webpages In Archive

Master of Imaginative Fantasy Adventure
Creator of Tarzan® and "Grandfather of American Science Fiction"
A NEW EDITION EVERY FRIDAY
May 14-20, 2010
Thousands of Back Issue Features in Archive: HERE
---
FEATURE 1 Update: ERBzine/ff
The ERB Art Encyclopedia Project Presents

All his ERB-related illustrations
100 full-screen illustrations by one of the all-time greats
http://www.erbzine.com/ff/
---
THE COVER ART GALLERIES
---
---
---
---
---
---
---
---
---
---
---

George McWhorter

Feature 13: ERBzine 1427
From http://www.ERBzine.com/bb
Burroughs Bulletin #82: Spring 2010 Special Issue:
George McWhorter Farewell and Tribute to Original BB Founder: Vern Coriell

---

Notice from BB Editor George McWhorter:

I regret to report that this is my last issue of The Burroughs Bulletin as editor. My twenty-year stint as editor has enriched my life considerably, and the list of friends made along the way is awesome. But I shall not withdraw completely from the production end of The Burroughs Bulletin and will continue to provide formatting, graphics, and mailing of the magazine. Henry G. Franke III will become our new editor with BB#83, and we have been working together to make a smooth transition without bumps. The Chairman of the Burrougths Bibliophiles Board, Laurence Dunn, has written a gracious letter of farewell which is found on page 34. Thank you, Laurence, for your kind words!

Meanwhile, I exit on an upbeat in the Burroughs universe, with new films, books, and artwork testifying to the permanent establishment of Edgar Rice Burroughs as a major literary figure on the international scene. Fifty years ago I wasn't sure the recognition would come, but now I know it is fact.

http://www.erbzine.com/mag14/1427.html


Vernell Coriell
Feature 14: ERBzine 2395
DELL TARZAN & JC COMICS INTRO & CONTENTS
---
---
---
---
---
.

LAST WEEK'S FEATURE LOGOS (click to enter)

LAST WEEK:
See the Back Issues Archive at
www.ERBzine.com/all/refmap.html

The WWII Autograph Books of ERB
The War's Oldest Correspondent
CONTENTS: 1942 - 1945
1942 - Part 2 | Part 3
Princess of Az-Lium
A Mars Novel Serialized in 50 Chapters by Den Valdron
21. INTO THE AIR, A TIGHT BOARDING EXPERIENCE
22. ALL THE WRONG PLACES
Rose of Stormgaard
A Serialized Fantasy Adventure Novel By Ken St. Andre
INTRODUCTION
Chapters: 19 | 20 | 21
ERB and the Press Archive:
Tarzan Stronger than Ever ~ Reconsidered on his 97th birthday
Tarzan On Radio: The 1951-52 Commodore Series: 70. Night Riders of Tomkia - 52-05-22
Gridley Wave B/W Archive ##15: October 1964
Tarzan and the Valley of Giant Insects ~ Story and Art by Russ Manning: August 1976 CONCLUSION
CALVIN'S MOVIE OF THE WEEK XXXVII: TARZAN'S SECRET TREASURE
ERBzine Silver Screen Ref: www.erbzine.com/mag4/0450.html
http://www.erbzine.com/mag6/0621.html
Tarzan 1934 Serial: 39 Episodes: Tarzan and the Diamond of Asher
This Week: 21 The Death's Head
22 Cave Of Dinosaurs
From Our ERBapa Reprint Series
THE CHICAGO MUCKERS ZINES Part Two: Issues 7-13
DELL TARZAN & JC COMICS INTRO & CONTENTS
Dell Tarzan Comic No. 76: Tarzan and The Elephant's Child
Pages 1-17
Pages 18-36
Dell Comics Summaries ~ Pt. 8 by Duane Adams Issues 71-80
INTRO TO THE MIKE GRELL TARZAN SUNDAY PAGES
1.Tarzan's Return to Opar ~ Pts. 1-10
July 19, 1981 ~ September 20, 1981 ~ Strips: 2605-2614
Story and Art by Mike Grell
Colour scans from the Dennis Wilcutt Collection
THIS WEEK: JULY & AUGUST 1981

AWARDS

Three Awards
Tarzan.com
March 9, 2005
ERBzine:
July 11, 2002
ERBzine.com/mag:
January 12, 2005

Lifetime Achievement Award
Louisville Dum-Dum 2003


Bill & Sue-On Hillman
Entertainers of the Year Award
For stage/TV/recording performances
in USA, England and Canada
.
NEXT WEEK:
The Mangani species by
Adriana Garavito Rozo and Jairo Uparella
The WWII Autograph Books of Edgar Rice Burroughs: 1942 - Parts 6 & 7
ERB and the Press:
3159: ERB in Liberty
2798: Tarzan Forever
Chapters 25-27 of Ken St. Andre's new Fantasy/Adventure Novel
Den Valdron' News Mars Novel:
Princess of Az-Lium: Chapters 23 & 24
Tarzan Sunday Pages: 1976:Tarzan and the Farmers/White Settlers continued
Dell Comics: Tarzan 78
Gridley Wave Archive:
Tarzan 1934 Radio Serial : Diamond of Asher
Tarzan Radio Show 1952


COMING SOON ~ IN THE WINGS
The ERBzine Silver Screen Series
A Tour of the ERB Memorial Collection at U of L
ERB's Autograph Books
Maxon Daily Strips
ERB Eclectica
More on Dum-Dums
Lost Words of ERB
ERB and the Press
Russ Manning Sunday Pages
Hal Foster: Mysterious Maiden II Comics Summary
Articles by R.E. Prindle
A Princess of Mars: A Graphic Novel Adapted and Illustrated by James Spratt
Articles by Den Valdron
ERB Letters
.

From


tarzana.ca
The Fantastic Worlds of Edgar Rice Burroughs
| | | | |
| --- | --- | --- | --- |
| Tarzan.com | ERBzine.com | DantonBurroughs.com | Tarzan.org |
| BurroughsBibliophiles.com | JohnColemanBurroughs.com | Tarzan.com/tarzine | JohnCarterOfMars.ca |
| erbzine.com/edgarriceburroughs | Weekly Webzine | Weekly Webzine | Pellucidar.org |


Our FanFare section is always open as a showcase for ERB fan comments and creative work...
Send your submissions to Bill Hillman
Tarzan@wcgwave.ca



!!! READERS PLEASE NOTE !!!
Tarzan® is the property of Edgar Rice Burroughs, Inc., Tarzana CA

These e-Fanzines have been posted as a non-profit bibliographic and biographic reference for ERB scholars, fans and collectors. Material not created by myself has been collated largely from other sites on the web -- and I believe it to be in Public Domain or to fall under the category of "product promotion" or "fair use". Everything has been collated into this on-line repository to promote interest in the works of Mr. Burroughs. If there is any objection to the way in which any of this material has been displayed, or if I have infringed unlawfully on any copyright, I will implement its immediate removal. Bill Hillman

---

WEBJED: BILL HILLMAN


Visit our thousands of other sites at:
BILL & SUE-ON HILLMAN ECLECTIC STUDIO
ERB Text, Images and Tarzan® are Copyright ERB, Inc.- All Rights Reserved.
All Original Work ©1996-2010 by Bill Hillman and/or Contributing Authors/Owners
No part of this web site may be reproduced without permission from the respective owners.
Opinions expressed in articles on this site do not necessarily represent the opinions
of Edgar Rice Burroughs, Inc. or the editors of ERBzine.
ERBzine Weekly Webzine was endorsed by Danton Burroughs of Tarzana, California
as the Official ERB, Inc. and Tarzan®Webzine Site