. . . the cruel tyrant that drives civilised man throughout his headlong race from the cradle to the grave . . .
Time! The master of countless millions of slaves. ~ Tarzan the Invincible - Ch. 9

Official Edgar Rice Burroughs Tribute & Weekly Webzine Site
Since 1996 ~ Over 5,000 Webzines and Webpages In Archive

Master of Imaginative Fantasy Adventure
Creator of Tarzan® and "Grandfather of American Science Fiction"
A NEW EDITION EVERY FRIDAY
July 27 - August 2, 2007
Thousands of Back Issue Features in Archive: HERE

The Worlds of Edgar Rice Burroughs


---
---
Feature 2: ERBzine 1683
LOST WORDS OF EDGAR RICE BURROUGHS
ERB and the Press Series: 14 Magazine Articles
Victory Loan ~ Wild Animals ~ Colt Pistols ~ Plagiarism ~ Psychic Letter ~
Lou Gehrig ~ ERB Garden ~ Script Puzzles & Letters ~ Symbol of New Day ~ Tarzan's Creator
http://www.erbzine.com/mag16/1683.html
---
---
---
---
---
---

Forry Ackerman

FEATURE 8 Archive: ERBzine 1139
Our 5th Special Feature on ERB Contemporary
Otis Adelbert Kline
OAK's Writing the Fantastic Story From The Writer ~ Jan. 1930
Trivia ~ PDF Texts ~ Covers ~ Illustrated Weird Tales Biblio
http://www.erbzine.com/mag11/1139.html
---
---
.

LAST WEEK
(if you missed it go to Archive)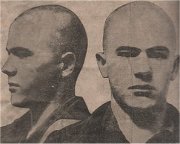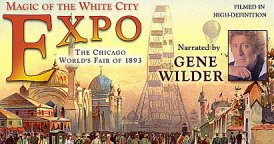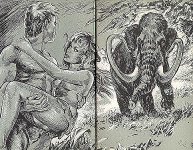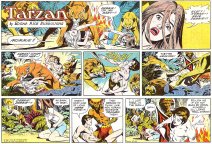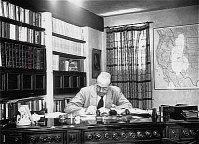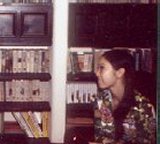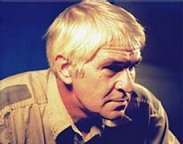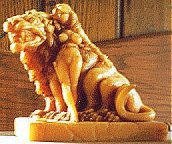 Den Valdron's Fantastic Worlds of ERB
GANYMEDE OR BUST III: Pt 3: Mike Resnick's Ganymede
RB/Hickman Connection - Part IV: Memories from the Hickman Family
1893 Chicago Columbian Exposition
Ed Burroughs' Remarkable Summer at Expo 93: Photo Album II
ERB's Tarzan® Korak and the City of Xuja by Russ Manning -May 1972
RESCUE IN PELLUCIDAR I by Rick Johnson
Maureen O'Sullivan "No Average Jane" by David Fury (A Review by David Adams)
Another piece of gorgeous ERB art: JANE PORTER by Paul Privitera
PERSONAL LIBRARY COLLECTION of ERB
: Through the Years in Pictures
ERB Artist Profile: JAMES KILLIAN SPRATT: Master Jetan Sculptor
TARZAN DREAMS: The Collages of David "Nkima" Adams
AWARDS

Three Awards
Tarzan.com
March 9, 2005
ERBzine:
July 11, 2002
ERBzine.com/mag:
January 12, 2005

Lifetime Achievement Award
Louisville Dum-Dum 2003


Bill & Sue-On Hillman
Entertainers of the Year Award
For stage/TV/recording performances
in USA, England and Canada
.
NEXT WEEK:

COMING SOON ~ IN THE WINGS
Lost Words of ERB
Russ Manning Sunday Pages
ERB/Press Connection: Chicago Tribune Articles
ERB/Press Connection: ERB in the LA Times
Hal Foster: Mysterious Maiden II Comics Summary
Motes & Quotes Newzine
Articles by R.E. Prindle
Articles by Den Valdron
A Princess of Mars: A Graphic Novel Adapted and Illustrated by James Spratt
ERB Letters
Our FanFare section is always open as a showcase for ERB fan comments and creative work...
Send your submissions to Bill Hillman
Tarzan@westman.wave.ca



!!! READERS PLEASE NOTE !!!
Tarzan® is the property of Edgar Rice Burroughs, Inc., Tarzana CA

These e-Fanzines have been posted as a non-profit bibliographic and biographic reference for ERB scholars, fans and collectors. Material not created by myself has been collated largely from other sites on the web -- and I believe it to be in Public Domain or to fall under the category of "product promotion" or "fair use". Everything has been collated into this on-line repository to promote interest in the works of Mr. Burroughs. If there is any objection to the way in which any of this material has been displayed, or if I have infringed unlawfully on any copyright, I will implement its immediate removal. Bill Hillman

---

WEBJED: BILL HILLMAN


Visit our thousands of other sites at:
BILL & SUE-ON HILLMAN ECLECTIC STUDIO
ERB Text, Images and Tarzan® are Copyright ERB, Inc.- All Rights Reserved.
All Original Work ©1996-2007 by Bill Hillman and/or Contributing Authors/Owners
No part of this web site may be reproduced without permission from the respective owners.
Opinions expressed in articles on this site do not necessarily represent the opinions
of Edgar Rice Burroughs, Inc. or the editors of ERBzine.
ERBzine Weekly Webzine is endorsed by Danton Burroughs of Tarzana, California
as the Official ERB, Inc. and Tarzan®Webzine Site