2006 ECOF and Clarence "Bob" Hyde Memorial Dum Dum Convention
Rockville, Maryland ~ August 3-6, 2006
...but love is a strange master, and human nature is still stranger... ~ ERB: Tarzan of the Apes

Official Edgar Rice Burroughs Tribute & Weekly Webzine Site
Since 1996 ~ Over 5,000 Webzines and Webpages In Archive

Master of Imaginative Fantasy Adventure
Creator of Tarzan® and "Grandfather of American Science Fiction"
A NEW EDITION EVERY FRIDAY
July 28 - August 3, 2006
Thousands of Back Issue Features in Archive: HERE

The Worlds of Edgar Rice Burroughs


---
---
---
---
---
---
---
---
---
---
---
LAST WEEK
(if you missed it go to Archive)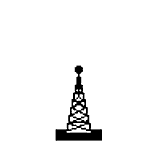 The Return of Lee Chase By Frank Puncer
A sequel to Interview I at ERBzine 1632
The Burroughs Biblio-Pro-Phile Series: Joan "J the V" Bledig Part II: The ERB Collection
Danton Burroughs' Tarzana Archive:
Tarzan Finds A Son!: A Pictorial Review article from 1939
London, England & Greystoke Castle Convention of 1997 by Laurence Dunn
1944 Wartime Letters of ERB
October 21, 1944
See the letter scan at: http://www.tarzan.org/docs/441021.jpg
Michael Wexler's SLAVES OF JATORA Chapters 16-20
Update: Religions of Barsoom by Den Valdron: Religions of Barsoom
Burroughs Family Tributes and Stories: FLORENCE GILBERT BURROUGHS
This week's DATELINE JASOOM Podcast
AWARDS

Three Awards
Tarzan.com
March 9, 2005
ERBzine:
July 11, 2002
ERBzine.com/mag:
January 12, 2005


Lifetime Achievement Award
Louisville Dum-Dum 2003


Bill & Sue-On Hillman
Entertainers of the Year Award
For stage/TV/recording performances
in USA, England and Canada
.
NEXT WEEK:
Our OkaR'n'R Series presents Joan JtheV Bledig's Northern Adventure
Danton Burroughs Tarzana Archive: The Vern Coriell Beyond ERB Collection by George McWhorter
Duane Adams: Dell Tarzan Comics Encyclopedia: Places and Things
Archive: Den Valdron's Exploring Barsoom Series: Are Barsoomians Human?
Profile Tribute on Stan Vinson

COMING SOON ~ IN THE WINGS
John Martin's Apeman On Trouble Trail poem
George McWhorter's Coriell Special Collection
The Vern Coriell Beyond ERB Collection by George McWhorter
Radio Memorabilia
The ERB Boom of the '60s
News Clippings from Dale Broadhurst
ERB/Press Connection: Chicago Tribune Articles
ERB/Press Connection: ERB in the LA Times
Hal Foster: Mysterious Maiden II Comics Summary
Motes & Quotes Newzine
Articles by R.E. Prindle
Articles by Den Valdron
Profile Tribute on Stan Vinson
A Princess of Mars: A Graphic Novel Adapted and Illustrated by James Spratt
Bomba the Jungle Boy: The Tarzan Connection Part II
ERB Letters
.
Our FanFare section is always open as a showcase for ERB fan comments and creative work...
Send your submissions to Bill Hillman
Tarzan@westman.wave.ca



!!! READERS PLEASE NOTE !!!
Tarzan® is the property of Edgar Rice Burroughs, Inc., Tarzana CA

These e-Fanzines have been posted as a non-profit bibliographic and biographic reference for ERB scholars, fans and collectors. Material not created by myself has been collated largely from other sites on the web -- and I believe it to be in Public Domain or to fall under the category of "product promotion" or "fair use". Everything has been collated into this on-line repository to promote interest in the works of Mr. Burroughs. If there is any objection to the way in which any of this material has been displayed, or if I have infringed unlawfully on any copyright, I will implement its immediate removal. Bill Hillman

---

WEBJED: BILL HILLMAN


Visit our thousands of other sites at:
BILL & SUE-ON HILLMAN ECLECTIC STUDIO
ERB Text, Images and Tarzan® are Copyright ERB, Inc.- All Rights Reserved.
All Original Work ©1996-2006 by Bill Hillman and/or Contributing Authors/Owners
No part of this web site may be reproduced without permission from the respective owners.
Opinions expressed in articles on this site do not necessarily represent the opinions
of Edgar Rice Burroughs, Inc. or the editors of ERBzine.
ERBzine Weekly Webzine is endorsed by Danton Burroughs of Tarzana, California
as the Official ERB, Inc. and Tarzan®Webzine Site