NEWS: New JCB.com ~ Denny Miller Book ~ Tarzan Presley ~ Coens to do Tarzan? ~ TCM Tarzan


First and Only Weekly Webzine Devoted to the Life and Works of Edgar Rice Burroughs
Since 1996

Master of Imaginative Fantasy Adventure
Creator of Tarzan®
and
"Grandfather of American Science Fiction"
May 28 - June 3, 2004
A NEW EDITION EVERY FRIDAY
Thousands of Back Issue Features in Archive
THIS WEEK'S ERBzine CONTENTS
NEWS & NOTICES: Click Here
---
New ERB, Inc. Website

---
FEATURE 1: ERBzine 0626
ERBzine Silver Screen Presents:
Tarzan and the Leopard Woman
Turner Classic Movies ~ 4 Weissmuller Tarzans ~ June 3/4, 2004
Summary ~ Posters ~ Credits ~ Stills
Cast Bios ~ Reviews ~ Links
http://www.erbzine.com/mag6/0626.html
---
---
FEATURE 3: ERBzine 1111
From the Danton Burroughs Archive
Rare Photos I: ERB & Family
---
FEATURE 4:
Over 60 Web pages from our
Collectibles Emporium
Featuring
ERB Comics & Collectibles
have been moved to our ERBzine server:
http://www.erbzine.com/comics
---
---
FEATURE 6: ARCHIVE UPDATE


Over 3,000 of our ERB Web pages have been transferred to the new ERBzine.com location.
Check the Master Index for the ERBzine Back Issues at:
http://www.erbzine.com/all/
---

July 11, 2002
PLEASE NOTE:
Our stable of writers thrive on feedback. . . let them know that you are reading their work.
Our hit counters indicate thousands of weekly visitors to our sites so let them know that you are out there.
---
Remember: we always welcome submissions ~ contact:
Bill Hillman at hillmans@westman.wave.ca
---

LAST WEEK'S FEATURES
May 21 - 27, 2004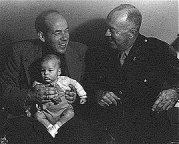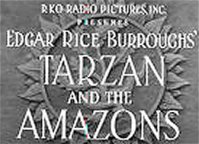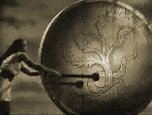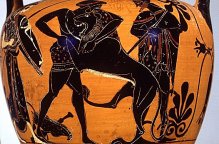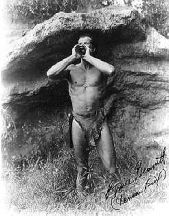 ERB, Inc. Launch a New Burroughs Site: John Coleman Burroughs
ERBzine Silver Screen Presents: Tarzan and the Amazons
EARLY AFRICA INFLUENCE ON EDGAR RICE BURROUGHS?
Jungle Tales of Tarzan and The Twelve Labours of Hercules
Nkima's Archive: A Novelistic Reading of the Jungle Tales
Archive: Photographic Tour of the Bob Hyde ERB Collection
A Burroughs Biblio-Pro-Phile of Bob Hyde serialized in ERBzine
98th Birthday Salute to Herman Brix / Bruce Bennett
Kioga: Hawk of the Wilderness Serial
---

NEXT WEEK: June 4 - 10, 2004
Tarzan and the Huntress
Zdenek Burian: Tarzan Artist Part I
The ERB-dom Story: A Camille "Caz" Cazedessus Biblio-Pro-Phile
Knibbs Novel: eText in our ERB PD Novels section
COMING SOON ~ IN THE WINGS
The ERB-dom Story: A Camille "Caz" Cazedessus Biblio-Pro-Phile
Bill Ross: ERB Collector Series
Bomba the Jungle Boy: The Tarzan Connection Parts I & II
Zdenek Burian: Tarzan Artist I & II
Hal Foster: Mysterious Maiden II Comics Summary
ERBzine Silver Screen: All 12 Weissmuller Tarzan Films
Otis Adelbert Kline V: OAK Speaks & Weird Gallery
Another page from the John Coleman Burroughs Family Album
NEWS
---
New Autobiography by Denny Miller
See our Breaking News Page for details
---
See the rave review of the fascinating new book: Tarzan Presley
Review featured at our ERBzine News Site
---
New ERB, Inc. Website

---
Coming Soon: A Feature Photo Story on the recent sale of Tarzana Ranch
---
Latest ERB Film News:
From Ain't It Cool News May 26, 2004
The Coen Brothers and TARZAN

. . . I am so intrigued by the news that they (Coen Bros) are currently prepping an adaptation of Tarzan that is reportedly quite personal for them, close to their hearts. So far, in the long history of filmed versions of the Tarzan story, there's never been one that fully captured the pulp power of the original Edgar Rice Burroughs novels. The Coens are absolute masters of tone, whatever the project, and I will be first in line to see what fresh elements they bring to play and how they try to bring the Lord of the Apes to life.
The latest on Robert Rodriguez's trip to Mars
Princess Seeks Director
Rodriguez signed to do "Madman"
May 19, 2004 - IGN FilmForce has confirmed that Robert Rodriguez is no longer the director of Paramount's A Princess of Mars (a.k.a. John Carter of Mars). We were tipped off earlier today that he wasn't going to be directing and that his decision was final. Rodriguez's reps at ICM have confirmed that the Spy Kids filmmaker has indeed departed the Paramount/Alphaville project. Rodriguez's recent decision to resign from the Directors Guild of America had placed his ability to helm the big-screen adaptation of Edgar Rice Burroughs' classic sci-fi novel in jeopardy. As a DGA signatory, Paramount was not allowed to hire a non-union director. Just last month, however, Rodriguez advised Entertainment Weekly, "I can still do that movie because I was assigned to it before I left the DGA. I'll occupy that island of misfit directors like Quentin Tarantino and George Lucas."Sources also advised us that Paramount approached Hellboy director Guillermo Del Toro to replace Rodriguez but he turned them down three times. A Princess of Mars is slated to go into production next year. Mark Protosevich penned the screenplay.

---

See the ERBzine Archive for lead up stories featured in previous issues

---

TCM: Turner Classic Movies ~ 4 Weissmuller Tarzans ~ June 3/4, 2004

---

Tarzan Boxed Set June Release ~ Completely Remastered for DVD

---

DUM-DUM 2004: Fort Collins ~ Honoring Glenn Morris ~ June 25-27
Check out the latest releases from ERBvillePress.com
Tarzan of the Apes - Original Pulp Version - is now available
ECOF GATHERING, SACRAMENTO, CA ~ August 12-14, 2004 ~ Guests: Lupoff ~ J.E. Holmes ~ Yeates
Free T-Shirt Offer: See the Update at the Convention Dossier Page
Visit the Tarzana Community and Cultural Center: www.mytarzana.org

Our FanFare section is always open as a showcase for ERB fan comments and creative work...
Send your submissions to
Bill Hillman
hillmans@westman.wave.ca

!!! READERS PLEASE NOTE !!!
Tarzan® is the property of Edgar Rice Burroughs, Inc., Tarzana CA

These e-Fanzines have been posted as a non-profit bibliographic and biographic reference for ERB scholars, fans and collectors. Material not created by myself has been collated largely from other sites on the web -- and I believe it to be in Public Domain or to fall under the category of "product promotion" or "fair use". Everything has been collated into this on-line repository to promote interest in the works of Mr. Burroughs. If there is any objection to the way in which any of this material has been displayed, or if I have infringed unlawfully on any copyright, I will implement its immediate removal. Bill Hillman

---

WEBJED: BILL HILLMAN

Visit our thousands of other sites at:
BILL & SUE-ON HILLMAN ECLECTIC STUDIO
ERB Text, Images and Tarzan® are Copyright ERB, Inc.- All Rights Reserved.
All Original Work ©1996-2004/2010 by Bill Hillman and/or Contributing Authors/Owners
No part of this web site may be reproduced without permission from the respective owners.