The First and Only Weekly Online Fanzine Devoted to the Life and Works of Edgar Rice Burroughs
Since 1996
THIS WEEK'S ERBzine CONTENTS
NEWS & NOTICES: Click Here
---
FEATURE 1: ERBzine 1106
From the Danton Burroughs Family Archive
TARZAN'S FATHER
by Kenneth Crist
Los Angeles Times Sunday Magazine ~ June 27, 1937
---
---
FEATURE 3: ERBzine 1129
From the Library of Dale R. Broadhurst
The Wartime Files of ERB v.3
Laugh It Off! Columns from 1941
---




FEATURE 4: MOTES & QUOTES NEWZINE ~ 2004.03.05 ~ ERBzine0648
CONTENTS
Rodriguez plans Burroughs adaptation
Tarzan Should Swing to SCI FI
Burroughs Bulletin No. 57 ~ Winter 2004
CAUGHT IN OUR WEB
Bruce Wood's Barsoom Fan Film Project
William Stout discusses the various Barsoom Film Projects
Rob Greer's 1992 Thesis: From Africa to Mars
Bad Astronomy
Lost Continent Library
Insultingly Stupid Movie Physics
NASA Science: A New Form of Matter Discovered & Water On Mars
For Fans of Pulp Fiction
Tarzan Sonnets
COLLECTORS' TROVE
Easton Press Deluxe Leather Bound Editions of Tarzan
ERB in Life Magazine: March 7, 1938
Johnny Weissmuller, Jr. presents 4 Tarzan Novels on Tape
ERB Inscription to Tom Mix in Bandit of Hell's Bend
ERB Book Mark and Book Plate
Jerry O'Hara's Online Treasures
ERB's 1939 Letter
Tarzan Cartoons
http://www.erbzine.com/mag6/0648.html
---
FEATURE 5: ERBzine Classics
Gulliver of Mars
(Lieut. Gulliver Jones)
by Edwin L. Arnold
A Mars fantasy written before the appearance of ERB's Barsoom series.

A Feature of our ERB Online PD eTexts at:
ERBzine 0889
---
FEATURE 6:
ARCHIVE UPDATE
J. Allen St. John Tribute
Bio ~ Galleries ~ Links to all related features in ERBzine
---
---
---
FEATURE 9: Just Released
Burroughs Bulletin No. 57 ~ Winter 2004
Tarzan's Quest Issue


THE COMPLETE BURROUHS BULLETIN INDEX
Compiled by George T. McWhorter
Is now online for all 57 issues

Join the Burroughs Bibliophiles for $35 per year
George T. McWhorter (Curator)
The Burroughs Memorial Collection
University of Louisville, Kentucky 40292 USA

History of the Burroughs Bibliophiles
---
FEATURE 10: UPDATE ERBzine 0061


"TARZAN"
by J. D. VAN DER MERWE
of DUIVELS-KLOOF, TRANSVAAL, SOUTH AFRICA
from the British True-Life Adventures Pulp Magazine
WIDE WORLD - July, 1946
"A South African hunter's account of a decidedly hectic experience."
Now fully illustrated
http://www.erbzine.com/mag0/0061.html
ARCHIVE UPDATE FEATURE 11


ERBzine reader and archivist, Wayne James, discovered an omission in last week's feature on George McWhorter.
During the transfer to the new server, chapter 2 of George's Biblio-Pro-phile got lost in the shuffle.
Revisions have been made and
ERBzine 0631 A CHRONOLOGICAL ROSTER OF REMINISCENCES
http://www.erbzine.com/mag6/0631.html
is now available.

Almost 3,000 of our ERB Web pages have been transferred to the new ERBzine.com location.
Conversion is progressing nicely
Check the Master Index for the ERBzine Back Issues at:
http://www.erbzine.com/all/
Has anyone noticed?
---

July 11, 2002
PLEASE NOTE:
Our stable of writers thrive on feedback. . . let them know that you are reading their work.
Our hit counters indicate thousands of weekly visitors to our sites
so let them know that you are out there.
---
Remember: we always welcome submissions ~ contact:
Bill Hillman at hillmans@westman.wave.ca
---

LAST WEEK'S FEATURES
February 20 - 26, 2004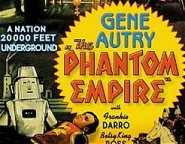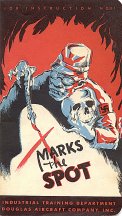 THE GODS OF ERB by Dale R. Broadhurst Pt. III
The ERBzine Silver Screen Series: ERB-Style Movie Serials:
W.L. Chester's Hawk of the Wilderness ~ OAK's Call of the Savage ~ Phantom Empire with Gene Autry
The Wartime Files of ERB v.2
Intelligence Test For Legislators ~ Whatsoever A Man Soweth ~ Paladines of the Paradise
Tanker Like "Accident About to Happen" Burroughs Feels ~
Laughs At Sea Found By Author Traveling With A Naval "Oiler"
From the Danton Burroughs Family Archive:
JCB Propaganda Booklet: X Marks The Spot
The Wartime Files of ERB v.1: The Marriage Front 1935-1941
The Burroughs Biblio-Pro-Phile Series: BOB HYDE
Odyssey of a Tarzan FANatic
ERBapa 20th Anniversary Issue ~ No. 80
Archive Update: Shaun Hoadley
Updated ERBzine Master Index ~ Thousands of Webpages now on new server


---

NEXT WEEK: March 12 - 18, 2004
The Defenestration of ERB
The Creator of Tarzan ~ 1918 article
Terry Klasek ERBapa Reprint: Library Exhibit Illustrated

COMING SOON ~ IN THE WINGS
More Danton Burroughs Family Archive Features
The Burroughs Brothers Go To Camp
The Burroughs Brothers Go To Yale
Bomba the Jungle Boy: The Tarzan Connection
Zdenek Burian: Tarzan Artist
Hal Foster: Mysterious Maiden II Comics Summary
ERBzine Silver Screen: Tarzan The Mighty
ERBzine Silver Screen: Tarzan The Tiger
Tarzan on View Master
311 Swimmers Become Holllywood Tarzans

Our FanFare section is always open as a showcase for ERB fan comments and creative work...
Send your submissions to
Bill Hillman
hillmans@westman.wave.ca

!!! READERS PLEASE NOTE !!!
Tarzan® is the property of Edgar Rice Burroughs, Inc., Tarzana CA

These e-Fanzines have been posted as a non-profit bibliographic and biographic reference for ERB scholars, fans and collectors. Material not created by myself has been collated largely from other sites on the web -- and I believe it to be in Public Domain or to fall under the category of "product promotion" or "fair use". Everything has been collated into this on-line repository to promote interest in the works of Mr. Burroughs. If there is any objection to the way in which any of this material has been displayed, or if I have infringed unlawfully on any copyright, I will implement its immediate removal. Bill Hillman

---

WEBJED: BILL HILLMAN

Visit our thousands of other sites at:
BILL & SUE-ON HILLMAN ECLECTIC STUDIO
ERB Text, Images and Tarzan® are Copyright ERB, Inc.- All Rights Reserved.
All Original Work ©1996-2004/2010 by Bill Hillman and/or Contributing Authors/Owners
No part of this web site may be reproduced without permission from the respective owners.
Visitors: >