Official Edgar Rice Burroughs Tribute Site
Since 1996 ~ Over 15,000 Webpages and Webzines in Archive
Volume7394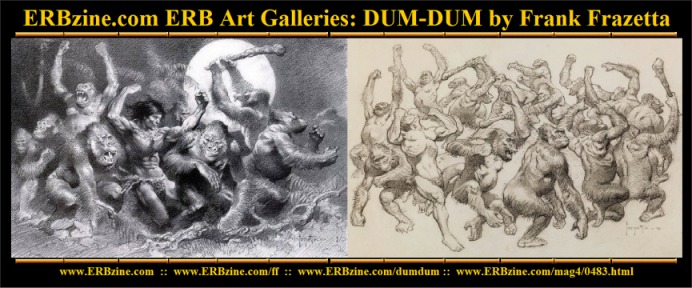 ERB CONVENTIONS
AROUND THE WORLD
By Ken Manson

For 60 years, conventions – the Dum-Dums and Edgar Rice Burroughs Chain of Friendship Gatherings
– have been held throughout the United States, and even in Canada and England .
The majority have been held in four areas
– Kentucky, California, Maryland/D.C. and Illinois - and tied to groups located there -
the SubERBS, Panthans and Muckers, and the ERB Collection at the University of Louisville.
While ERBzine.com has a timeline of conventions from 1960 to Present and reports of those following,
I thought it was time to take a look at where those conventions have been held, state by state.
Hopefully, this will help groups or persons thinking about hosting a convention and wondering if one was held in their state.
I divided the list into Dum-Dums held during science fiction Worldcons and Dum-Dums
that were held individually, then combined the totals. I also listed the ECOF gatherings by state.
I did not list any conventions that were announced then later cancelled.
No Dum-Dums were held from 1984-88, but informal gatherings were held.


Here are Dum-Dums held at Worldcons from 1961 to 1989:
(Editor's Note: ERBzine's alternate listings for these early events are featured at:
https://www.erbzine.com/mag1/0196.html )
California- 4 One each are: New York, Michigan, Florida,
Illinois- 3 Arizona, Kentucky, Colorado and Georgia.
Missouri- 2
Ohio - 2 And one was held in Canada
Maryland- 2
Mass. - 2
D.C. - 2
George McWhorter reinstated Dum-Dums in 1990 outside of Worldcons.
(Editor's Note: Reports on many of the following are featured in my ERB Cons Past:
https://www.erbzine.com/mag8/0839.html )
Here is where they were held:
Kentucky- 5 One each are Pennsylvania, Georgia, Vermont, Florida, Colorado, Ohio
Illinois - 4 Idaho, Connecticut, Louisiana and Arizona
California- 3
Texas- 2 The 2020 Dum-Dum in Texas was cancelled.
Iowa- 2
Michigan- 2
Maryland- 2

Totals are:
California- 7 D.C. - 2
Illinois- 7 Iowa- 2
Kentucky- 6 Missouri- 2
Maryland- 4 Florida- 2
Michigan- 3 Arizona- 2
Ohio- 3 Louisiana- 2
Texas- 2
Colorado- 2 One each in Pennsylvania, Georgia, New York, Vermont,
Massachusetts- 2 Idaho, Connecticut and Canada.


ECOFs were held in:
California- 8 One each was held in Oregon, Texas, Colorado, Minnesota
Maryland- 7 North Dakota, Kentucky, Tennessee, Pennsylvania, Wisconsin
Illinois- 3 and Connecticut.
Michigan- 3 One was held in England.
New York- 3
Canada- 2

Totals for Dum-Dums and ECOF Gatherings are:
California- 15 Massachusetts- 2 One each in Georgia, Idaho,
Maryland- 11 Iowa- 2 Vermont, North Dakota,
Illinois- 10 D.C.- 2 Minnesota, Tennessee
Kentucky- 7 Missouri- 2 and Wisconsin
Michigan- 6 Florida- 2 Plus England
New York- 4 Arizona- 2
Ohio- 3 Louisiana- 2
Canada- 3 Pennsylvania- 2
Texas- 3 Connecticut- 2
Colorado- 3
That is 91 conventions held in 24 states, the District of Columbia and two countries.

To update ERBzine's convention listings,
with announced guest of honor (in boldface) and
speakers (Jim Sullos of ERB Inc. spoke at many conventions about company projects):
(Editor's Note: I've added links to my ERBzine coverage of the following events ~ BH)
Year Dum-Dum ECOF
2013 Louisville, Ky. Morris, Ill.
Dr. Phillip Currie, Artist Mike Hoffman
scientist and fanzine publisher, Joan Bledig,
D.J. Howell, Lane Batot, John Kushkins,
Martin Powell
2014 Bryan, Texas Fargo, N.D.
Buddy Saunders, speaker, Frank Artists Pablo Marcos, Diana Leto
Grainger, Bob and Becky Hibbard Leia Barrett Durham and author
David Fury
2015 Clinton, Conn. Rockville, Md.
Will Murray, animal trainer Bill Berloni, Artist Tom Grindberg, artist Mark
Buddy Saunders, Diana Leto, Mark Ellis Wheatley, Buddy Saunders, Joan
artist Thomas Yeates, Nancy Miller, Scott Bledig, Dr. Stan Galloway
Tracy Griffin, artist Joe De Vito
3
2016 Morris, Ill. Tarzana, Calif.
Author Mike Resnick, editor Bob Actor Casper Van Dien, Nancy Miller
Garcia, artist Doug Klauba, Doug Ellis, authors Scott Tracy Griffin, Michael
author Michael Sanford Sellers, Stan Galloway. Michael Hatt
Michael Sanford, Buddy Saunders,
Robert Zeuschner, Martin and Leia
Powell

2017 Coldwater, Mich. Irving, Texas
Artist Bo Hampton and Martin Authors Joe Lansdale and
Powell, Mike Chapman, Robert Buddy Saunders, Thomas Zachek,
Zeuschner and bibliographers Robert
Zeuschner and Joe Lukes
2018 Morgan City, La. Folsom, Calif.
Speakers -Al Bohl, Henry Author James Rollins,
Franke, Scott Tracy Griffin artists Dan Parsons, Mike
and Win Scott Eckert Royer, Thomas Yeates, author
Christopher Paul Carey and David
Lemmo; and Bud Plant
2019 Wilcox, Ariz. Oak Brook, Ill.
Bob "Boze" Bell, keynote speaker Artist Joe Jusko; Vicki LaLonde.
Speakers were Dr. Deni Seymour, member of John Carter of Mars and
archeologist; Bernd Brand, Apache Tarzan and all ERB Gaming Group;
scholar; and Doug Hocking, historian Jack Norris, designer of John Carter
and novelist game

2020 San Antonio, Texas Fort Atkinson, Wis.,
(cancelled due to pandemic) Artist Dan Parsons
(he cancelled due to pandemic but
spoke via Zoom, as did Peggy Adler
and Will Murrray) Other speakers -
Gary Buckingham, Chris Adams and
Henry Franke

(If I missed anyone, I apologize)

ERBzine REFERENCES
CURRENT DUM-DUMS and ECOFS
www.erbzine.com/dumdum


PHOTOS AND REPORTS
FROM CONVENTIONS PAST
www.erbzine.com/mag8/0839.html


ERBzine's LISTING OF EVEN EARLIER ERB CONVENTIONS (Back to 1960)
AT
https://www.erbzine.com/mag8/0839.html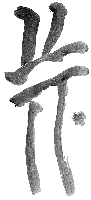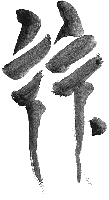 BILL HILLMAN
Visit our thousands of other sites at:
BILL and SUE-ON HILLMAN ECLECTIC STUDIO
ERB Text, ERB Images and Tarzan® are ©Edgar Rice Burroughs, Inc.- All Rights Reserved.
All Original Work ©1996-2021 by Bill Hillman and/or Contributing Authors/Owners
No part of this web site may be reproduced without permission from the respective owners.