Official Edgar Rice Burroughs Tribute and Weekly Webzine Site
Since 1996 ~ Over 10,000 Web Pages in Archive
Presents
Volume 3730


EVENTS AND PUBLICATIONS
OF INTEREST TO ERB FANS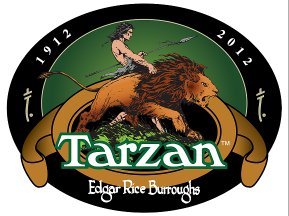 TARZAN CENTENNIAL CELEBRATIONS
TARZANA DUM-DUM
August 15-18
Ongoing Updates at our Dum-Dum Webpage:
www.ERBzine.com/dumdum

JOHN CARTER ON BLU-RAY

A List of Bonus Material on the Discs (over 90m)
US and Canada Release Date: June 5, 2012

---

00:00:35:24 (JOHN CARTER – BONUS MATERIAL: SECOND SCREEN INTRODUCTION)
00:02:17:01 EXTENDED ESCAPE (WITH INTRO)
00:01:44:01 ORKNEY ISLAND EXTENDED
00:33:06:21 (JOHN CARTER – BONUS MATERIAL: 360 DEGREES OF JOHN CARTER)
00:01:48:22 (JOHN CARTER – BONUS MATERIAL: BLOOPER REEL)
00:14:14:24 (JOHN CARTER – BONUS MATERIAL: POPULATING MARS)
00:08:10:15 LIFE BY THE SECOND: THE SHANZAM UNIT
00:00:32:22 (JOHN CARTER – BONUS MATERIAL: DELETED SCENES WITH STANTON COMMENTARY
00:04:05:17 ORIGINAL OPENING: HALL OF SCIENCE
00:01:50:19 NED AT COLLEGE
00:01:00:01 LUCKY SOB
00:00:56:03 JOURNEY TO THARK CITY
00:00:28:16 SORA AND DEJAH CONFRONTATION
00:00:47:14 CAMPFIRE
00:03:25:18 THOAT RIDE
00:01:16:08 DEJAH'S ANSWER
00:01:03:13 MATAI'S WALK
00:02:38:04 GROOMSMEN ASSASSINS
00:10:40:12 (JOHN CARTER – BONUS MATERIAL: 100 YEARS IN THE MAKING)
.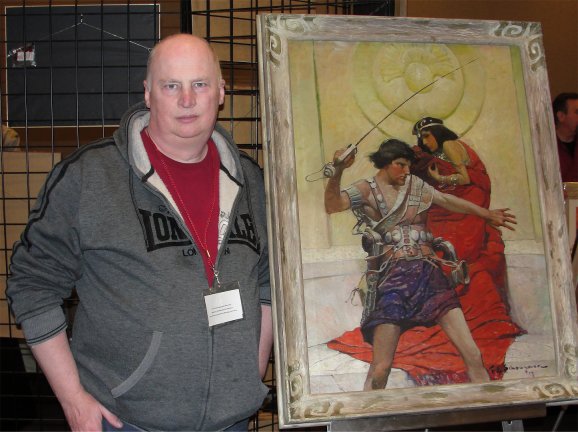 Photo by Mike Conran
Frank E. Schoonover's original John Carter/Dejah Thoris art
used as the cover illustration for the 1st edition of ERB's A Princess of Mars
Burroughs Bibliophiles Board Chairman, Laurence Dunn, admiring Schoonover's painting
which is now owned by Steve Korshak and his father, Erle
who put it on display at the recent Windy City Pulp and Paper Convention.
.


Highlights of the Museum of Modern Mythology and Pop Culture Newsletter ~ PDF
NORTHERN CALIFORNIA MANGANI
THE NORTHERN CALIFORNIA CHAPTER OF THE BURROUGHS BIBLIOPHILES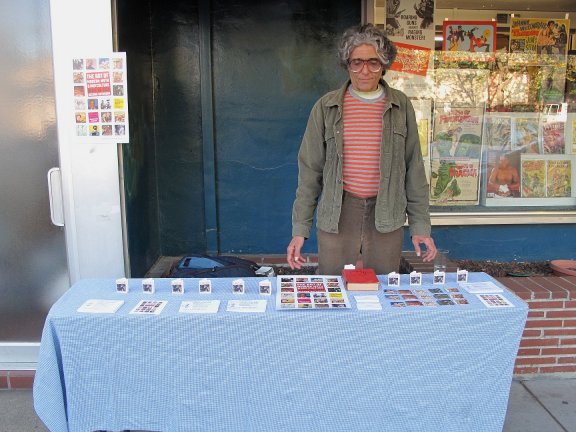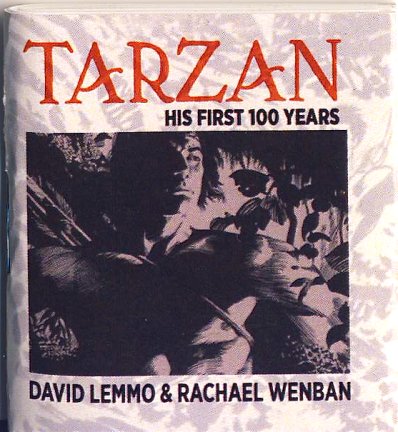 Photo by Rachael B. Wenban ~ Art by Thomas Yeates
Northern California Mangani member David Lemmo has a front-window display of his Museum of Modern Mythology and Pop Culture at the Book Collector in Sacramento's Mid-Town.

During the April 14 monthly Art-Walk, David manned a table distributing information on the Tarzan Centennial, the September Sacramento Central Library events, and a new book he has co-authored with Rachael Wenban:

TARZAN: HIS FIRST 100 YEARS
with cover art by NCM member Thomas Yeates
coming soon from Angel City Press of Santa Monica, California.
.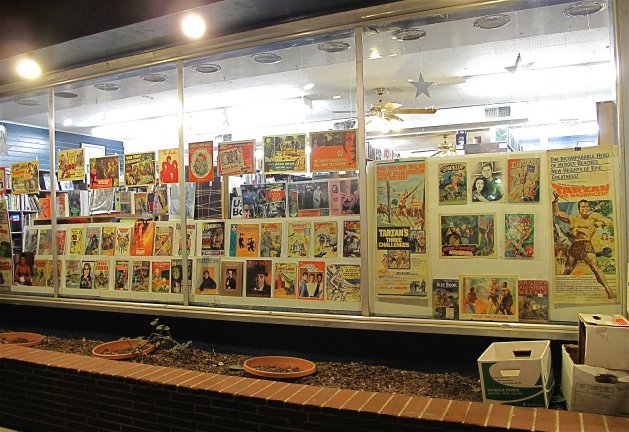 Photo by Rachael B. Wenban.
A night time shot of the Book Collector's front-window exhibit
of the Museum of Modern Mythology and Pop Culture, featuring a
special section of Tarzan items.

TARZAN HITS THE ARIZONA STAGE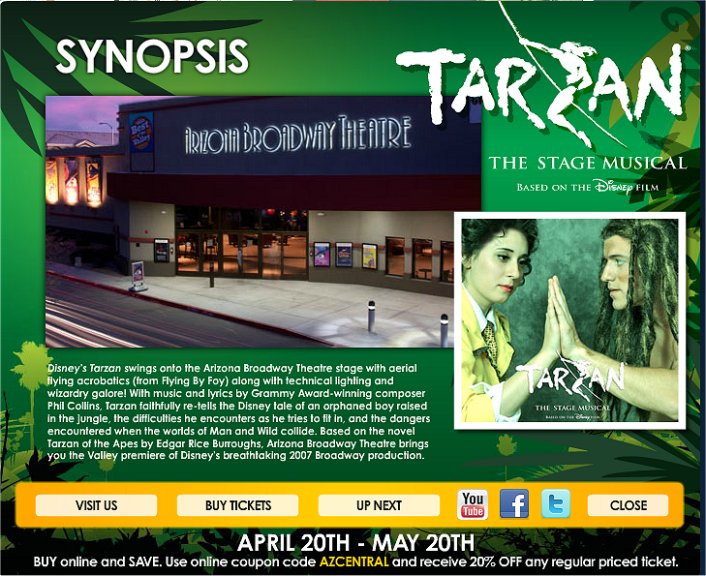 Kellan Lutz, Spencer Locke to
Play Tarzan and Jane in Motion-Capture Movie
Supporting Cast Hired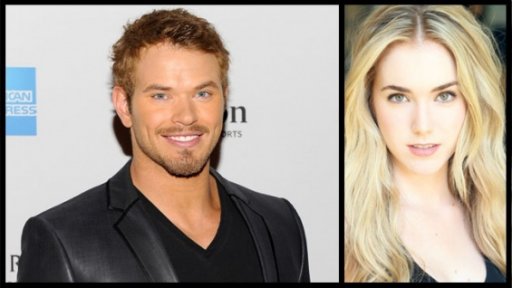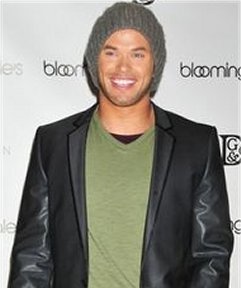 The Twilight star and Resident Evil actress will topline what will be a performance-capture 3D adaptation of the Edgar Rice Burroughs jungle story. Constantin Film's Tarzan movie has been quietly been in development but is now entering the casting stage.

Kellan Lutz, co-star of the Twilight movies, has signed on to star as the title character and Spencer Locke, perhaps best known for playing K-Mart in Constantin's Resident Evil movies, has nabbed the role of Jane Porter. The movie will be a performance-capture 3D production. Also in the cast are Jaime Ray Newman, Trevor St John and Mark Deklin.

Newman is playing Tarzan's mother Alice, who dies in the jungle plane crash. St. John is playing William Clayton, power-hungry CEO of Greystoke Energies. Deklin will play Tarzan's father, who is exploring the site of a mysterious ancient meteorite and is on the brink of a discovery when he dies alongside his wife.

Reinhard Klooss and Holger Tappe are directing the movie with Kloos also producing with Robert Kulzer. Klooss, Yoni Brenner and Jessica Postigo wrote the script, which updates the classic Edgar Rice Burroughs jungle hero. For example, Tarzan's parents, billionaire adventurers, are now killed in airplane crash rather than being marooned with their child. And the movie's villain is the CEO of Greystoke Energies, a man who took over the company from Tarzan's deceased parents.

In the script, Jane is the daughter of an African guide and is committed to the conservation and preservation of the African jungle. She eventually works with Tarzan to defeat the mercenary army of Greystoke Energies.
Kellan Lutz lands Tarzan role
Kellan Lutz is to star as Tarzan in a new 3-D motion-capture movie.
Winnipeg Free Press ~ May 4, 2012

The 'Twilight Saga' actor has signed up to play the titular character in a new 3-D production, and 'Resident Evil' actress Spencer Locke is in talks to take up the role of heroine Jane, Deadline reports. Reinhard Klooss and Holger Tappe will direct the fully animated CGI motion picture and Reinhard is also producing the project with Robert Kulzer as well as penning the script alongside Yoni Brenner and Jessica Postigo.

The movie will be inspired from the classic Edgar Rice Burroughs story about the jungle hero, whose parents will be billionaire adventurers who are killed in an airplane crash in the new 'Tarzan' motion picture instead of being marooned with their child. The production - which is being developed by Constantin Film - will also see Tarzan go up against the Chief Executive of Greystoke Energies after he takes over the company from the jungle star's deceased parents.

NEW FROM LIBRARY OF AMERICA
www.loa.org/volume.jsp?RequestID=364
Edgar Rice Burroughs keepsake editions:
The Library of America celebrates the centennial of
Tarzan of the Apes and A Princess of Mars
with two high-quality, Smyth-sewn volumes

A Princess of Mars
Introduction by Junot Díaz • 360 pages
"A Princess of Mars is singularly important . . .
in that it innovated the grammar for the
American version of the lost world romance."
—Junot Díaz

Tarzan of the Apes
Introduction by Thomas Mallon • 432 pages
"There are some pulp fictions that are
essential to American literature:
Zorro, Tom Swift, Charlie Chan, Philip Marlowe.
But the most important figure in this entire group,
by far, is Tarzan."

—Gerald Early

At the Official Blog of Library of America
Junot Díaz and Michael Chabon
on Edgar Rice Burroughs and A Princess of Mars









NOTE: These two Centennial editions of ERB's first novels are highly recommended. . .
BUT: ERB fans and scholars will find much of the material in the A Princess of Mars foreword by Junot Diaz to contain gross, over-the-top misinterpretations of the novels written by Edgar Rice Burroughs. At the time ERB had come under criticism from his peers for his imaginative and tolerant views on environment, race, feminism, equality, alien worlds and his choice of villains from every racial group. Mr. Diaz obviously hasn't read the numerous 19th Century writings of African life written by explorers and adventurers of the day nor the accepted scientific theories of the universe from that time. . . nor has he given him appropriate credit for views that were way ahead of his time when the novels were written.
New from Brian Bohnett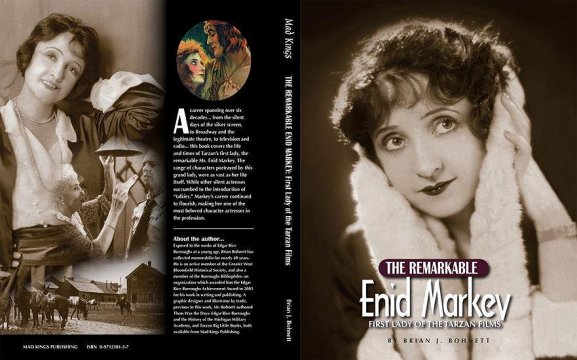 After 8 years of research and writing, his biography of the first film Jane,
"The Remarkable Enid Markey," will be released at the upcoming Centennial Celebration of Tarzan,
held in Tarzana, California, August 15-19.

The Tarzan Novels of Edgar Rice Burroughs:
An Illustrated Reader's Guide
By David A. Ullery
Those who recognize that the original Tarzan is a literary creation of Edgar Rice Burroughs understand that the exploits of Tarzan are best explored through the magical medium of the printed word. Readers can experience a journey that lasts through 24 books and wanders not only into the jungle depths but farther down through the Earth's crust into the savage prehistoric land of Pellucidar. Also covered is the long out of print The Tarzan Twins as well as the recent Tarzan, the Lost Adventure and The Eternal Savage. This book serves as a literary guide to all the Tarzan novels.
Section One provides an overview of Tarzan the character, including a list of the many names and titles used by and given to Tarzan;
Section Two covers the mythical language used in the novels, including a dictionary of the ape language;
Section Three enumerates the lost cities, civilizations, tribes, peoples and religions discovered by Tarzan, detailing their religious rites and locations;
Section Four describes the characters (human and otherwise) found in the novels;
Section Five gives summaries of all 24 books that comprise the Burroughs canon.
The book also includes over thirty illustrations from the series' various printings.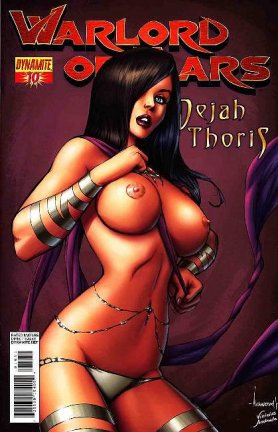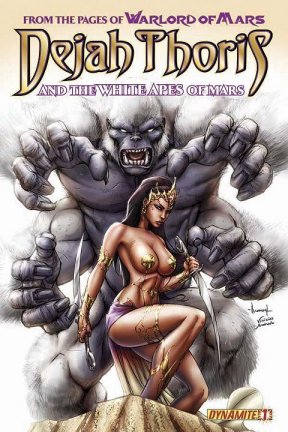 Dynamite is still churning out unauthorized editions oblivious to law suits.

Lafayette Hotel to Host Event
to Celebrate Grand Reopening
Wall Street Journal ~ May 7, 2012

SAN DIEGO, May 07, 2012 (BUSINESS WIRE) -- ClearEdge Power and The Lafayette Hotel today announced that they are hosting an event to celebrate the historic rehabilitation of The Lafayette Hotel, San Diego. Designed to showcase the recent rehabilitation of a San Diego landmark and the cutting-edge green technologies implemented in the project, the event will take place on Wednesday, May 9 in the exquisitely restored hotel.

Built in 1943, The Lafayette Hotel was once a retreat for the rich and famous with guests including Hollywood stars Bob Hope, Betty Grable, Ava Gardner and "Tarzan" actor Johnny Weissmuller, who also designed the hotel's Olympic-sized pool. By 2010, the aging property needed to be completely remodeled and this event will celebrate the preservation of a San Diego historic landmark and restoration of its Hollywood-era glamour.

Humphrey Bogart's boat 'African Queen'
saved from scrapheap
CNN ~ April 30, 2012

The African Queen is a steam boat that featured in a 1951 movie of the same name. The film starred Humphrey Bogart and Katherine Hepburn.

After the death of its previous owner, the 100-year-old vessel fell into a state of disrepair. A movie loving Florida couple have restored the ship to its film star glory

ODDITIES: THE STRANGE AND BIZARRE
| | |
| --- | --- |
| | |
| From National Geographic 1940: Mrs. E. Kenneth Hoyt, of Havana, Cuba, acquired the gorilla in 1932 when he was three months old. Mr. Hoyt had just shot Toto's father in the French Congo. African villagers, without the knowledge of the Hoyts, then killed the mother. Mrs. Hoyt, unwilling to see the baby die, procured an African nurse for the gorilla and he thrived on human milk. | July 21, 1951: The Althoff Circus organized a publicity stunt by putting a baby elephant on the floating train at Alter Markt station. As the elephant started to bump around during the ride, she was pushed out the wagon and she fell into the river Wupper. The elephant, two journalists, and one passenger received minor injuries. After this jump, the elephant got the name of Tuffi, meaning 'waterdive' in italian. Both operator and circus director were fined after the incident. |
.
| | |
| --- | --- |
| | |
| Baby Sittin' | Happy Croc! |
.
| | |
| --- | --- |
| | |
| The Isolator is a bizarre helmet invented in 1925 that encourages focus and concentration by rendering the wearer deaf, piping them full of oxygen, and limiting their vision to a tiny horizontal slit. The Isolator was invented by Hugo Gernsback, editor of Science and Invention magazine, member of "The American Physical Society," and one of the pioneers of science fiction. | It looks like a machine but acts like a mammal… and public transportation. Inspired by a prop from a street theater company (which was, in turn, an homage to Jules Verne's mechanical pachyderm in The Steam House) the Great Elephant is 12 meters high, weighs 45 tons, can carry 49 people on its back for a 45-minute promenade along the Loire River, and is powered by the motor from a city bus. But the not-in-Kansas-anymore part is that it trumpets, wags its tail, blinks its eyes, sprays people with water from its trunk, and has been known to pee on the sidewalk. The beast is but one of the Machines of the Isle of Nantes, a sculptural and mechanical oasis of whimsical creatures inspired by Nantes native, Jules Verne, housed in what was until recently a decommissioned shipyard and industrial wasteland. |


People magazine spread from Nov. 17, 1997
.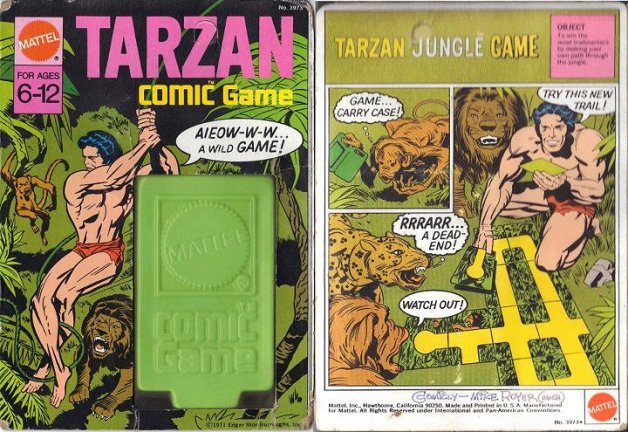 1971 Tarzan Game from Mattel
.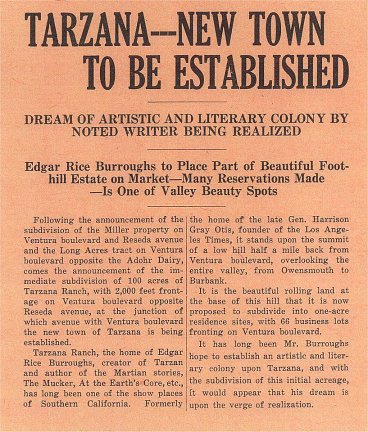 "The Van Nuys News," frontpage story - September 15, 1922.
.
.
MARTIAN COINAGE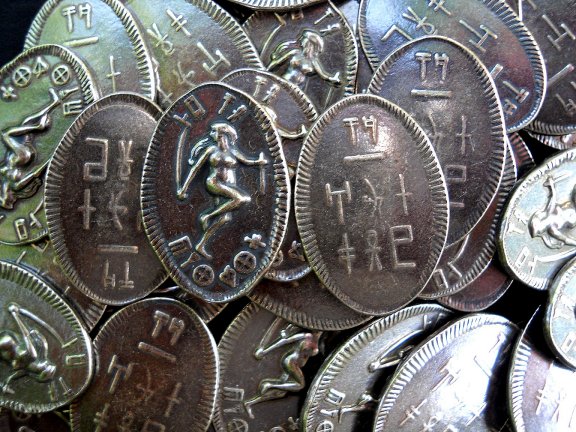 Mars 100th Anniversary Coinage designed by fantasy coinmaker Tom Maringer
Shire Post Mint
The idea is to make the coins that the characters in the story would have in their pockets.
The coin then becomes a physical object that serves as a mind-focalization tool to help the holder make the fantasy more real.
It's a simple idea but many people react very strongly to it!

Tom Maringer has spent many years as a knife and sword maker... but lately has been concentrating on less lethal fantasy items.
This is his first effort in the ERB world. Check out his online store and watch for the coins on eBay.

A link to the fantasy coins page...
www.shirepost.com/Coinage.html
note the workshop tour link at the bottom.
.
ALTERNATE GORDON SCOTT COMICS COVERS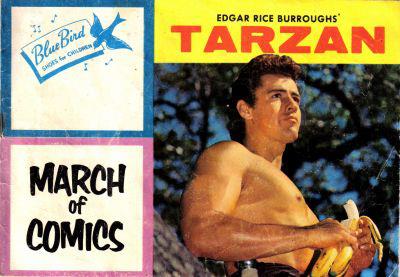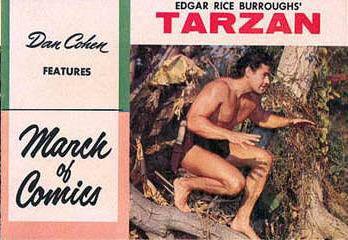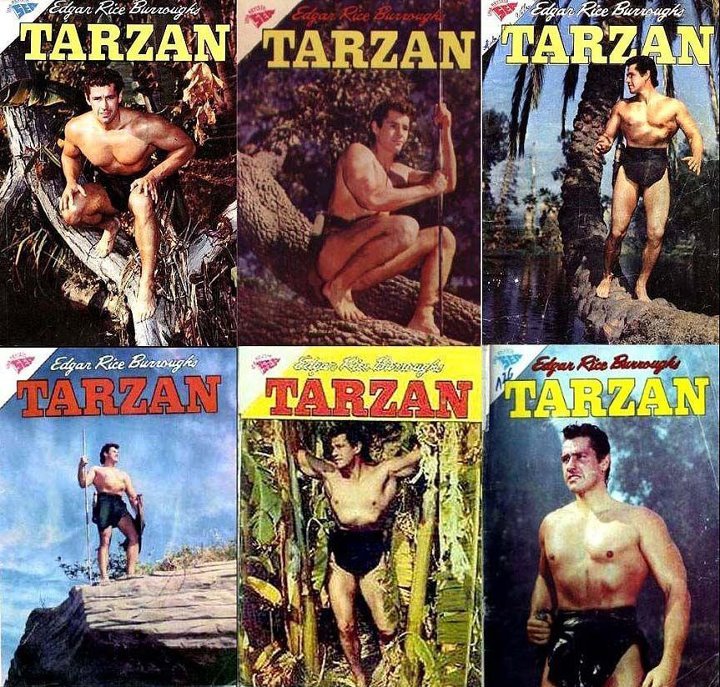 William Armstrong Collection
Mexican Comics: Gordon Scott Covers
.
FACES OF THE CINEMATIC TARZAN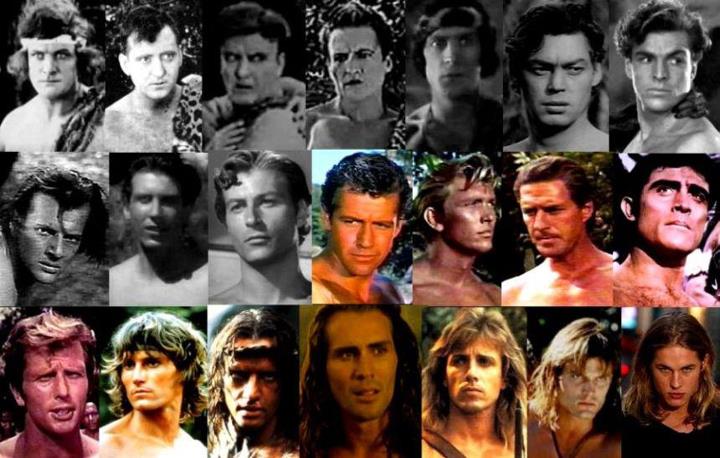 Original Tarzans by William Armstrong
.
PRINCESS OF MARS METAL TAGS
eBay Location
As large as a US Quarter or Euro, exact measurements are 23mm in diameter and 2mm thick.
Since they are a solid iron base, they are attracted to magnets and
have a protective plating in shiny silver, gold, copper or black nickel.
The tag has a hole for functional uses like key chains, zipper pulls or hanging display.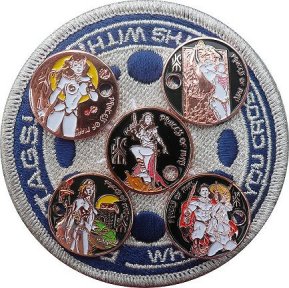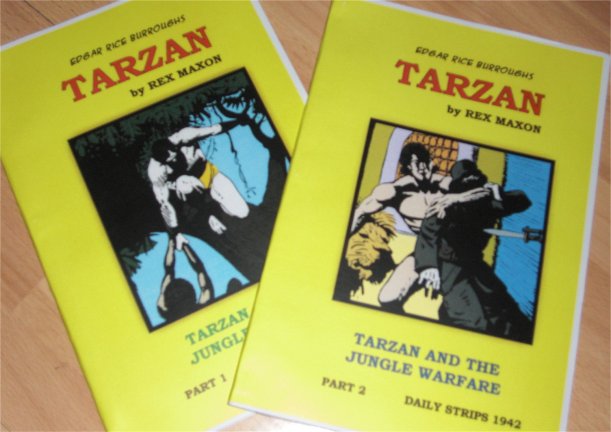 Rex Maxon 1942 Tarzan Strip Compilations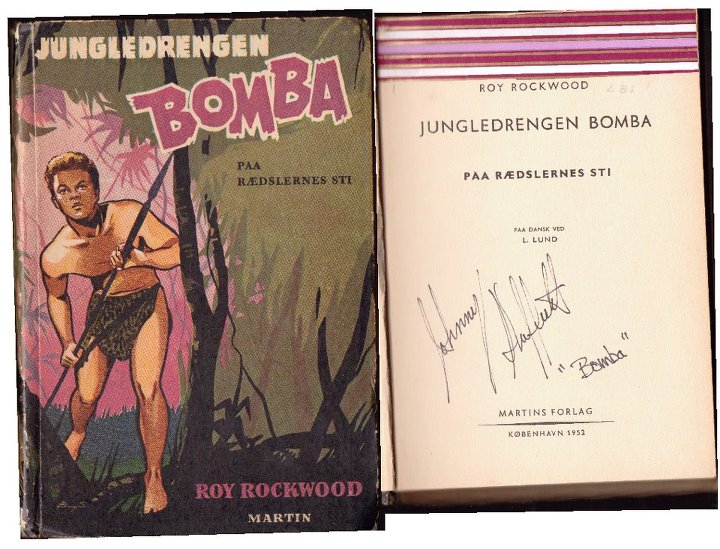 Autographed Dutch Edition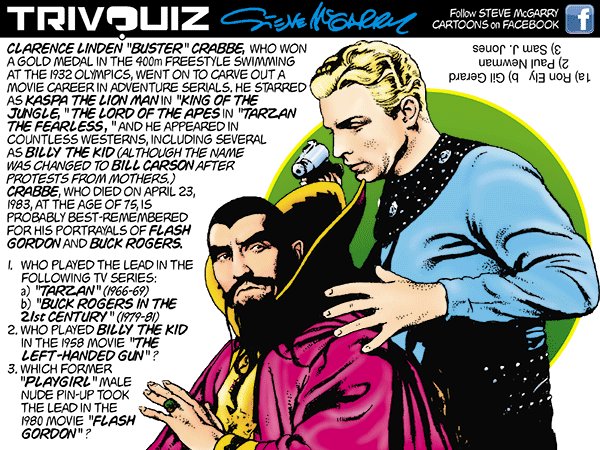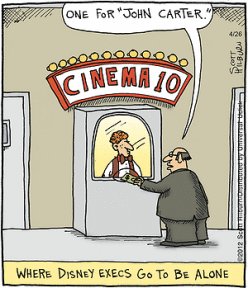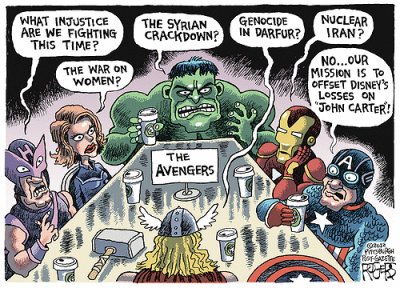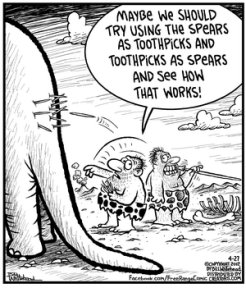 Bad Day in Pellucidar
Submitted by James O'Brien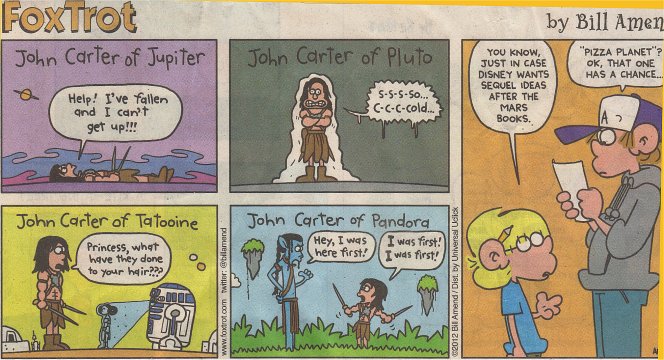 Submitted by Richard Lupoff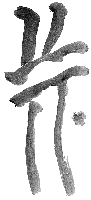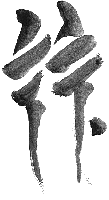 BILL HILLMAN
Visit our thousands of other sites at:
BILL and SUE-ON HILLMAN ECLECTIC STUDIO
ERB Text, ERB Images and Tarzan® are ©Edgar Rice Burroughs, Inc.- All Rights Reserved.
All Original Work ©1996-2012/2013 by Bill Hillman and/or Contributing Authors/Owners
No part of this web site may be reproduced without permission from the respective owners.