Official Edgar Rice Burroughs Tribute and Weekly Webzine Site
Since 1996 ~ Over 15,000 Webpages in Archive
Volume 1015
---
Q ~ R
---
243 Ramos, Humberto
Humberto Ramos (Artist)
Tarzan comics for Darkhorse
---

244 Redondo, Nestor Perugganan ~ Nestor Redondo (Artist)
1928: Nestor Redondo (1928.05.04-1995.12.30) was born on this date in Candon, Ilocos Sur, Philippine Islands. He was very talented comics artist best known for his work for DC Comics, Marvel Comics, fanzines, and other American publishers in the 1970s and early 1980s. Nestor studied architecture at the Mapúa Institute of Technology, but left it to begin a career in illustration: Penciller, Inker, Publisher, Animation Designer, Painter, etc. In 1979, Redondo received the Inkpot Award at the San Diego Comic-Con.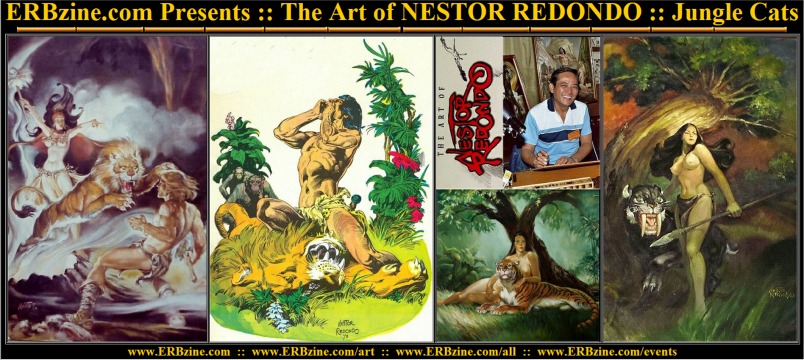 ---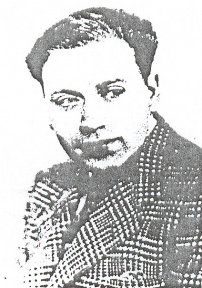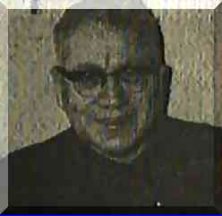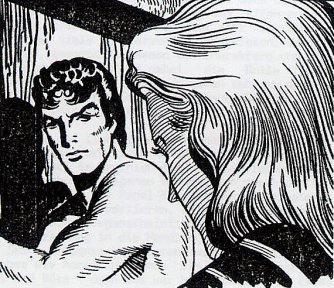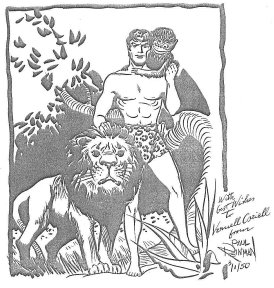 245 Reinman, Paul
Paul Reinman ~ Paul Are (Artist)
1910 Germany
Archie: Boy Buddies, Black Hood,Crusaders, The Hangman, The Miracle Man; Marvel:Avengers, Rawhide Kid, Gunsmoke, The Hulk, X-Men, Thor; DC: Green Lantern, Atom, Wildcat Tarzan Daily : 2959 - 3276
High School

---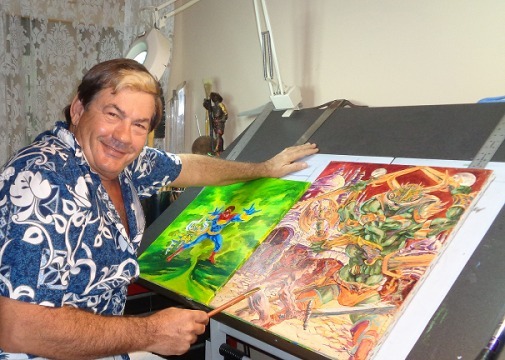 Reed, Dan
Unique ERB Related Art: Tarzan, John Carter, Fantasy Worlds, etc.
Dan Reed is an Artist who has always loved the comic book medium, and wanted to become a professional comic artist even as a very young boy. At 13, while attending the small comic shows around in Miami back then, he found out that C.C.Beck lived in the general area. He began to visit Mr. Beck who went on to hire him as an assistant during summer months. More. . .
ERBzine 6013
ERBzine 6014

---
246 Remohi, Jaime Brocal
Jaime Brocal Remohi (Artist)
1936 Valencia, Spain
Kronan, Taar, KATAN, OGAN, Arcane Tarzan comics 1980s
High School
comics\tarzan\ESRemohiBrocal.JPG Tarzan Comics
---
247 Ren, Charles
Charles Ren (Artist)
Tarzan Novel/Comic cover 1984
---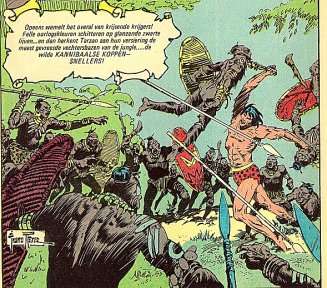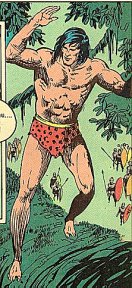 248 Reyes, Francisco
Franc Reyes (Artist)
Phillipines
The Unexpected, Grimm's Ghost stories

---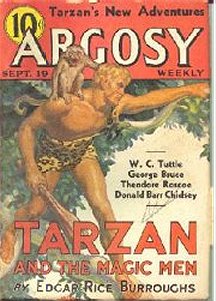 Rogers, Hubert
Hubert Rogers (Artist)
Tarzan and the Magic Men: Argosy Weekly: 1936: September 19 ~ installment one cover
---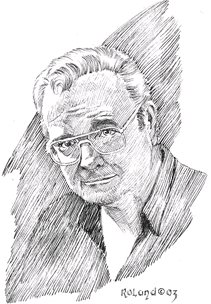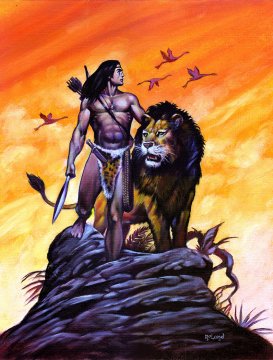 Roland, Harry
Harry Roland (illustrator, painter)
Baltimore, Maryland
ERBzine Tribute Site:
http://www.erbzine.com/mag23/2382.html
Career Highlights: Warren Publication's Famous Monsters of Filmland, cover paintings and line illustrations for SF mags: Amazing, Fantastic, etc. ~ non-comic corporate and agency art assignments ~ Insight Studios: 9-11 Emergency Relief book, etc. .The original art for "Letters From A Broken Apple", written by Neil Kleid, is on permanent display at the Library of Congress ~ an online strip of his own called " Trying Times" ~ renditions of Edgar Rice Burroughs characters for the Panthans Journal, a group of the Burroughs Bibliophiles, led to a special commission of Burroughs illustrations for a portfolio entitled Roland's Wonders ~ ERB illustrations in Heavy Metal Magazine.
Comics: A 7-page story for J. Vaughn's McCandless & Company : Crime Scenes, Sean Dulaney's Kendar, the Jungle Lord and Blood and Gold, two stories for Digital Webbing Presents. Blood and Gold
---
249 Romita, John
John Romita (Artist, Inker)
Tarzan comics for Marvel
---
250 Ross, Andru
Andru Ross (Artist)
1925
Tarzan Sunday: Assistant 1948
Cartoonists & Illus. School
---

251 Rotsler, William
William Rotsler (Writer)
Disney Eur. comics 1977
comics\tarzan\ta7233a.jpg Tarzan Comics (Writer)
---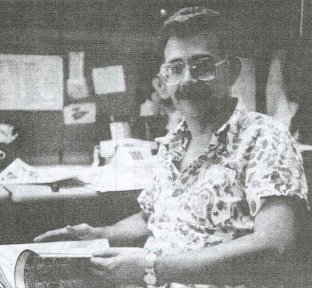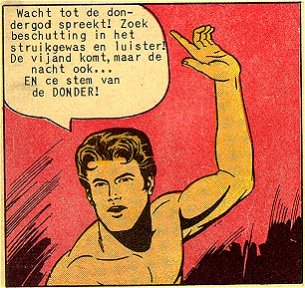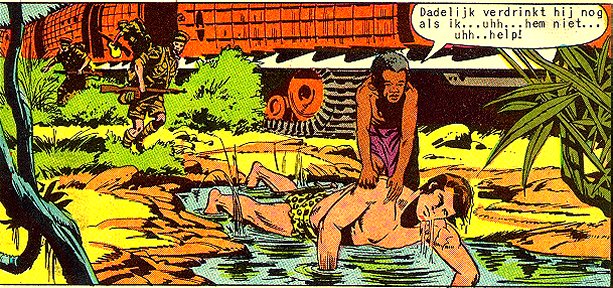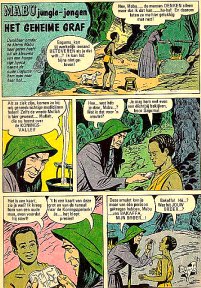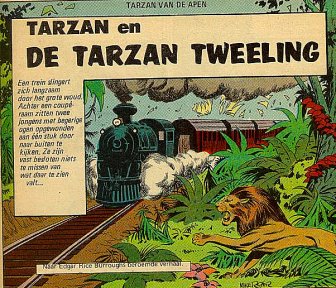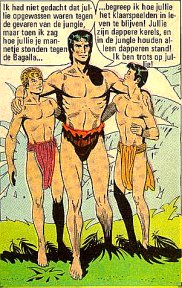 252 Royer, Michael
Mike Royer (Artist)
1941 Canada
DC, Disney, Western Publishing, Eclipse, Marvel TARZAN Sunday :(wk/d) (asst/a) 1967-72 ; Tarzan comics for Goldkey; Korak comics for Goldkey; Tarzan Big Little Book

---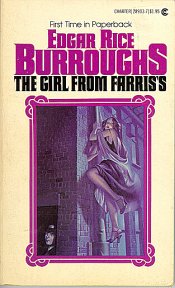 Rush, John
John Rush (Artist)
Charter paperback: June 1979: The Girl From Farris's

---

253 Russell, Phillip
Craig Russell (Artist, Inker)
1951
Dr. Strange, DC, Eclipse, Marvel
B.S., University of Cincinnati
---
254 Ryder, Robert Franklin
Robert Ryder (Writer)
1923
K.K. Publications K.K. Publ. 1957-1960
4 years Art school

---

. WEBJED: BILL HILLMAN .


Visit our thousands of other sites at:
BILL and SUE-ON HILLMAN ECLECTIC STUDIO
Some ERB Images and Tarzan© are Copyright ERB, Inc.- All Rights Reserved.
All Original Work ©1996-2011/2018 by Bill Hillman and/or Contributing Authors/Owners
No part of this web site may be reproduced without permission from the respective owners.