Official Edgar Rice Burroughs Tribute Site
Since 1996 ~ Over 15,000 Webpages in Archive
Volume 1004
---
B1
---
18 Bach, Ernest
Ernie Bach (Artist, Inker)
1968
March of Comics
High School of Industrial Arts (NY), Cartoonist & Illustrators School Tarzan Comics (Inker)
---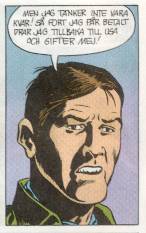 Bade, Heiner
Heiner Bade (Artist)
Comic book artist from Germany
The story "Lord of the Jungle" has a young Ed Burroughs teamed up with The Phantom.
"Lord of the Jungle" has been published in Fantomen nr. 4/1999 (Sweden), Fantomet nr. 4/1999 (Norway), Mustanaamio nr. 2/1999 (Finland)
The Phantom no. 1225 (Australia), The Phantom #7 (India) (3 editions w/ different covers), The Phantom Action Adventure Series (India), The Phantom - Adventures of the Ghost who Walks (India)
The cover artwork by Rolf Gohs has been used on most, but not all of these reprints. The Australian edition and a couple of
the Indian reprints have different cover artwork.

Thanks to Fredrik Ekman and Andreas Eriksson
---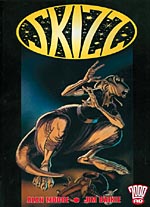 19 Baikie, Jim
Jim Baikie (Artist)
United Kingdom
Batman

---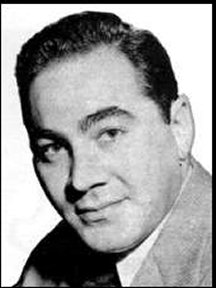 20 Barry, Daniel
Dan Barry (Artist, Writer)
11 July 1923 Long Branch, New Jersey
Air Boy, Blue Bolt, Doc Strange, Johnny Quick, Dare Devil Tarzan daily #2617-#2892;asst/i 1947/1948 Dailies, Tarzan Daily Strips United Feature Syndicate
American Artist School,

---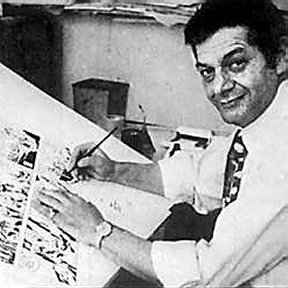 21 Barry, Seymour
Sy Barry (Artist)
12 March 1928 New York City
Phantom comic strip asst/i 1948 Sundays ~ Inked the dailies in 1948,
NY School of Art & Design, Art Students League, Brooklyn Museum

---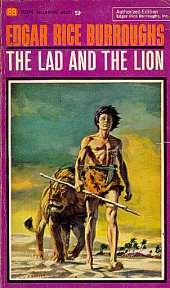 Bartram, R.
R. Bartram
Cover art for Ballantine ~ The Lad and the Lion
---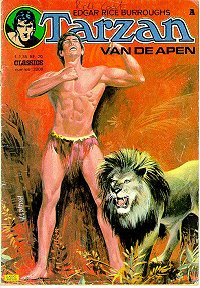 22 Bartsch, W.G.I.
W.G.I. Bartsch ~ W.G.I. Bartsch (Artist)
Europe: Tarzan comic covers

---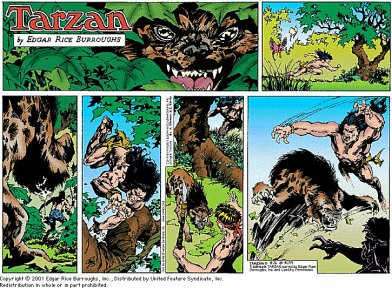 23 Battle, Eric
Eric Battle (Artist)
DC comics Writer Tarzan Sunday strips #3654- United Feature Syndicate

---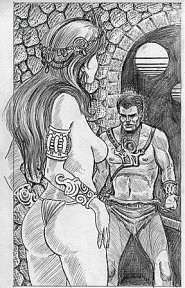 Beachler, Scott
Scott Beachler (Artist)
1957 Omaha, Nebraska
Joe Kubert Art School
Cover and Interior Illustrations for University of Nebraska Press Bison Books: Under the Moons of Mars by ERB
ERBzine 0979: http://www.erbzine.com/mag9/0979.html
---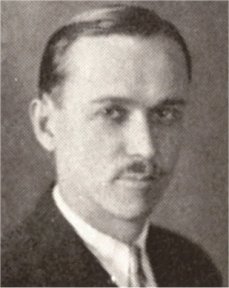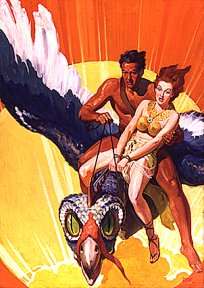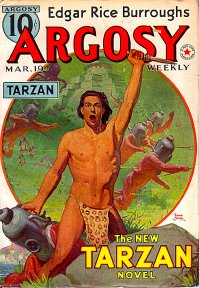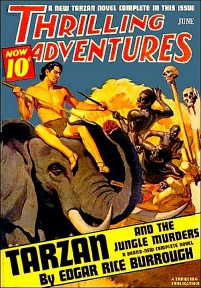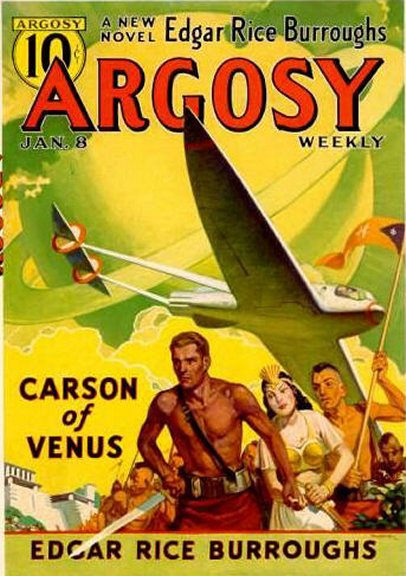 24 Belarski, Rudolph ~ (1900-1983)
Rudolph Belarski (Artist)
Tarzan and Mars Novels ~ Tarzan Pulps
Bio:
Born May 27, 1900 in Dupont, PA. Studied correspondence art courses at ICS Inc. of Scranton. Moved to NYC in 1922 and graduated Pratt Institute in 1926. Worked at first for Dell Publications doing interiors and covers for adventure pulps about the Great War. By 1935 belarski was working for Thrilling magazines and Munsey and Fiction House. Joined the USO in WWII and drew portrait sketches of hospitalized servicemen in NY and London hospitals. After the war Belarski became the foremost paperback cover artist for Popular LIbrary until 1951, and then afterwards worked for men's adventure magazines until 1960. Moved to Connecticut and became a correspondence art instructor at the Famous Artists School from 1956 to 1972. Died at age 83 of colitis complications on December 24, 1983.
Belarski is featured in the ERBzine Illustrated Bibliography at:
Synthetic Men of Mars
Red Star of Tarzan (Tarzan and the Forbidden City)
Carson of Venus
Tarzan and the Jungle Murdrs (Tarzan and the Castaways)
and
ERBzine Pulp Bibliography (1930s Pt. 3)
---
25 Belfi, John
John Belfi (Artist)
1924 or 1926 1995?
Flash Gordon, Green Lantern, Backup Tarzan Daily strips 1947 few ~ United Feature Syndicate
High School of Industrial Arts (NY)
---
26 Bellew, Ruth
Ruth Bellew (Artist)
Map backcover Dell Cave Girl
---
27 Bermejo, Luis
Luis Bermejo (Artist)
Spain
Tarzan adventures 1957-1958
---
28 Berube, Liz
Liz Berube (Colorist)
Tarzan comics for DC
---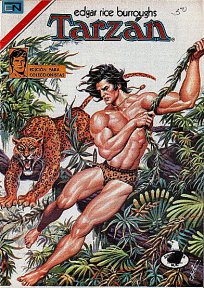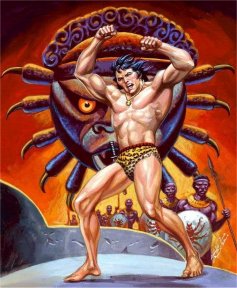 Betancourt, Francisco aka Betan
Beton (Artist)
Mexican Tarzan Comics covers

---

29 Bjorne, Walter
Walter Bjorne (Artist)
Sweden
Swedish Tarzan Movieposters
---
30 Blaine, Mahlon
Mahlon Blaine (Artist)
Mars novels
Ref: Bill Hillman
ERBzine 880: Mahlon Blaine: Bio, Biblio, Art Galleries, Links, Directory

---
Blisard, Frank X.
Frank X. Blisard (Author, Artist)
http://www.erbzine.com/mag3/0359.html

---

Boeche, R. W.
R. W. Boeche (Artist)
Bison Books - U of Nebraska Press: March 2001: Beyond Thirty cover art

---

31 Bolle, Frank W.
Frank Bolle ~ F.W.B. (Artist)
1924 Queens NY
Flash Gordon, Buck Rogers, Dr. Solar, Best of the West, Tim Holt Tarzan Sunday strip Ghost (1982 1 month)
High School of Music & Art, Pratt Institute

---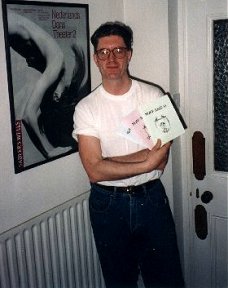 32 Bolton, John
John Bolton (Artist)
23 May 1951 London, United Kingdom
UK: Tarzan Annuals
SIAD degree, East Ham Technical College
---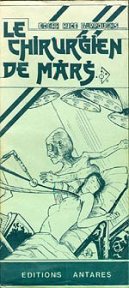 33 Borello, Robert
Robert Borrello (Artist)
Mars novel

---

Borgman, Harry
Harry Borgman (artist, illustrator, graphic designer, and art director)
Sawyer, Michigan,
Borgman's professional career has embraced both the commercial and fine art worlds. He has worked as an . For many years he specialized in ink line drawings, including many which illustrated Edgar Rice Burroughs' stories. Some of them were used as covers for the fanzine ERB-dom.
http://harryborgmanart.blogspot.com/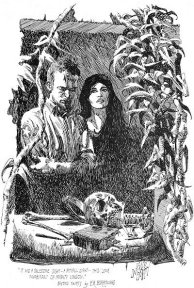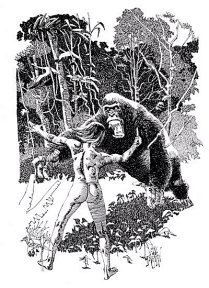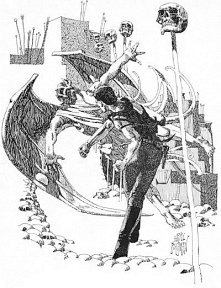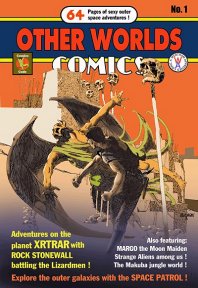 ---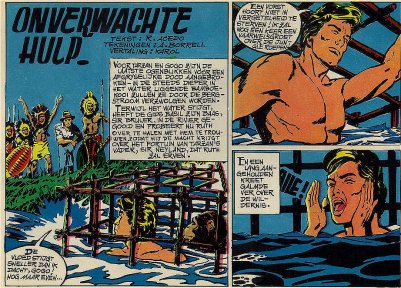 34 Borrell, A.
A. Borrell (Artist)
Spain (?)
Tarzan in Fix en Fox

---
CONTINUED IN B2
---

. WEBJED: BILL HILLMAN .


Visit our thousands of other sites at:
BILL and SUE-ON HILLMAN ECLECTIC STUDIO
Some ERB Images and Tarzan© are Copyright ERB, Inc.- All Rights Reserved.
All Original Work ©1996-2012/2020 by Bill Hillman and/or Contributing Authors/Owners
No part of this web site may be reproduced without permission from the respective owners.