Official Edgar Rice Burroughs Tribute Site
Since 1996 ~ Over 15,000 Webpages in Archive
Volume 1003
---
A
---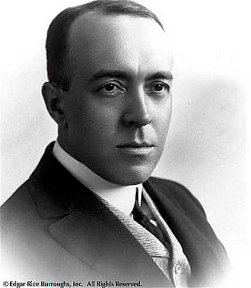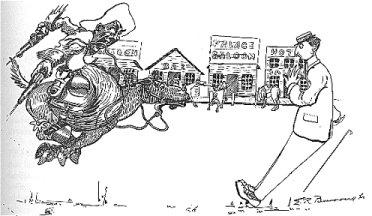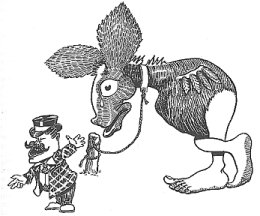 1 Burroughs, Edgar Rice
Edgar Rice Burroughs ~ ERB (Writer, Artist)
01 September 1875 ~ 15 March 1950 Tarzana, CA
www.ERBzine.com/bio
---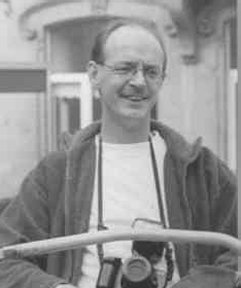 2 Laat, Ron de
Ron de Laat (Burroughs Researcher)
12 April 1965 Oisterwijk, The Netherlands
Producer of this package
Photo: Ron, my dear wife Maria and our lovely daughter Maud
---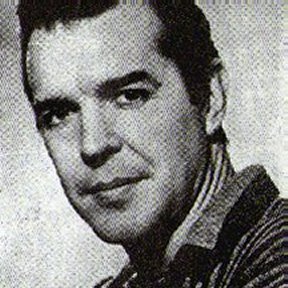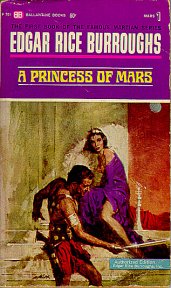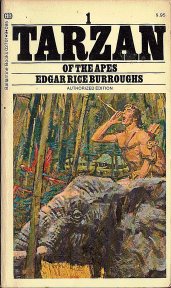 3 Abbett, Robert
Robert Abbett (Artist)
Updated information from personal correspondence with Ron De Laat:
Full name : Robert Kennedy Abbett
Birthdate : Jan 5 1926
Birth place : Hammond, Indiana
Education : Bach Science, Purdue U., 1946
Bach Fine Art, Univ. of Missouri 1948
Night and weekend classes at Chicago and American Academies 1948 - 52, where he met the timelsss Allen St. John.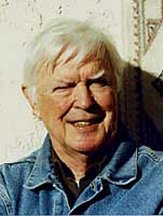 "We moved east in the early '50s for the editorial market. I did cover art for many paperbacks including Ballantine, movie posters and some story illustration for True, Argosy, etc. I was already working with Ballantine Books when the subject of the ERB stories came up. I jumped in wholeheartedly. It seems to me I did two editions of the Tarzan books, for some reason, as well as the John Carter Series. It was a delight to try to bring the fictional characters and settings to life, and still keep the ERB feelings to them. I hope I was successful at least part of the time.
"I developed a personal ralationship with both Ian Ballantine and his wife Betty, as well as with Bob, the art director. They were guests at our home and we visited with them at theirs. For his position, Ian was a 'reachable' person and would even promptly answer my calls. Once when he called back, I asked him where he was, and he answered casually, "I'm at Heathrow Airport for another hour."
"In the past, I have received enough mail from ERB fans to know that you guys are perhaps a small but vital and robust group of those who luxuriate in a good make-believe series! Keep up the good work! Thanks for your interest!" ~ Bob Abbett
BIOGRAPHY:
Outdoor artist Robert Abbett was born in Hammond, Indiana, educated in the midwest; Purdue and Missouri Universities; and worked in illustrative art in Chicago and New York until moving to Bridgewater, CT in 1970, at which time he moved his attention to gallery art. The Abbetts now split their time between a studio home in Scottsdale, AZ and their Connecticut estate, Oakdale.
Specializing in outdoor sports and activities - hunting dogs, fly fishing, horses and wildlife and an occasional portrait, his paintings have received acclaim across this country and abroad. Abbett's work is represented in the permanent collections of the Genesco County Museum of Wildlife Art, Mumford, NY, the Dog Museum of America, St. Louis and the National Bird Dog Museum, Grand Junction, TN. His painting of actor Jimmy Stewart shown in western gear hangs in the National Cowboy and Western Heritage Museum in Oklahoma City.
His credentials are to the point: memberships in The Society of Animal Artists and Who's Who in American Art. and Who's Who in America. Bob is a featured columnist and writes "Abbett on Art" for Sporting Classics Magazine, repeated cover artist for The Pointing Dog Journal. "ABBETT", by Michael McIntosh, (out of print) a large size art book published in 1989 on his work and history, was followed by "WINGS FROM COVER - THE UPLAND IMAGES OF ROBERT K. ABBETT AND ED GRAY." Willow Creek Press. The current Abbett book is "A SEASON FOR PAINTING" authored by him and published by Collectors Covey in Dallas,
Abbett's accomplishments include the design of many popular conservation stamp/print programs including those for The National Cutting Horse Association, The Sporting Dog Heritage, The Bird Dog Foundation, Ducks Unlimited, Trout Unlimited , The Wild Turkey Federation, and the International Quail Foundation. His painting "Navajo Buddies", showing a horse and sheep dog, was published as promotional prints and posters for the Parada del Sol in Scottsdale, Arizona. Articles on his work have appeared in dozens of magazines such as Sports Afield (he was named one of the top outdoor artists of America in their 100th Anniversary Issue), Gray's Sporting Journal, Wildlife Art News and Sporting Classics, and he was the featured cover story artist in the November '96 issue of the AKC Gazette.
A Robert Abbett commissioned dog portrait has become the industry standard, and Bob's busy schedule takes him to some of the worlds most fabulous estates, kennels, game preserves and fishing streams. Bob and his wife Marilyn travel widely in the pursuit of subject material, including the west where his work is shown in galleries in Dallas, Scottsdale and Jackson, Wyoming.
Website Reference: www.robertabbett.com
ERBzine Spotlight on Robert Abbett
Visit the ERBzine John Carter and Tarzan Cover Gallery by Robert Abbett
---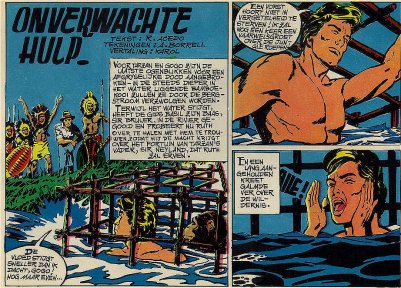 4 Acedo, R.
R. Acedo (Writer)
---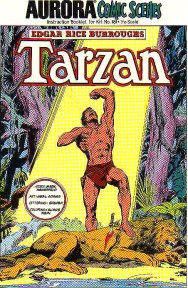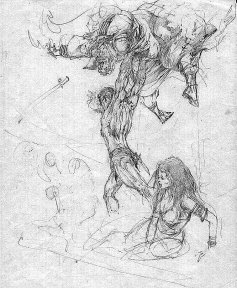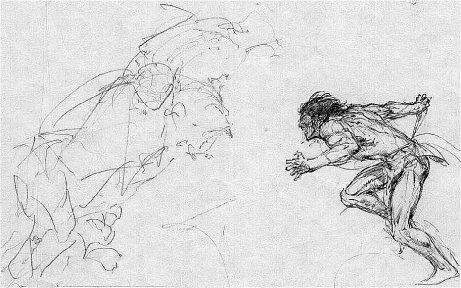 5 Adams, Neal
Neal Adams (artist, writer)
1941
Tarzan Novels for Ballantine
School of Industrial Arts

---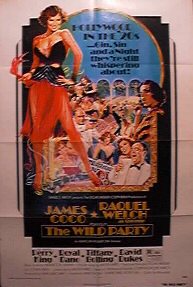 6 Akimoto G.
Akimoto (Artist)
At the Earth's core movieposter and Pellucidar Movieposter
---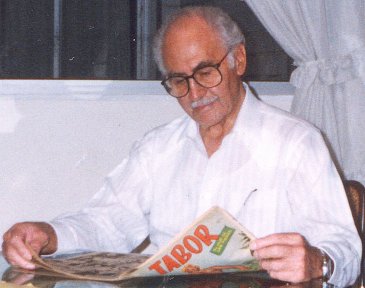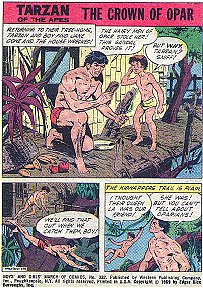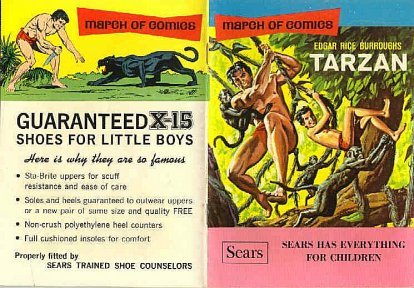 7 Alatriste, Sealtiel
Sealtiel Alatriste (Artist)
ca 1916 Mexico
Western Publishing: Bugs Bunny, Daffy Duck, Tarzan March of Comics
Ref: Ulises Mavridis
---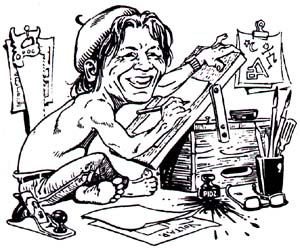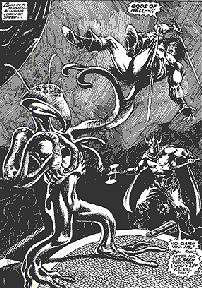 8 Alcala, Alfredo Pidz
Alfredo Alcala (Artist, Colorist)
1925 Phillipines - 08 April 2000
DC, Marvel, Dark Horse, Eclips, Conan, Star Wars
---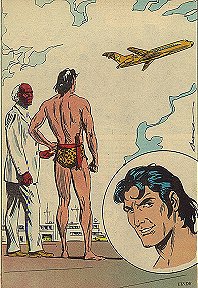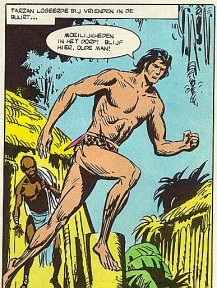 9 Amador
Amador ~ Amador (Artist)
European Tarzan comics

---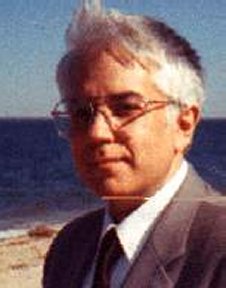 10 Amendola, Sal John
Sal Amendola (Artist)
1948 Italy
Mars comics
Famous Artists Art Course, Brooklyn Museum of Art School, School of Visual Arts School

---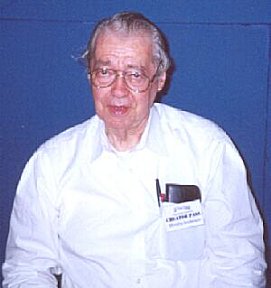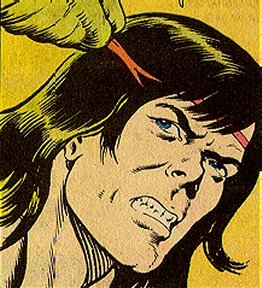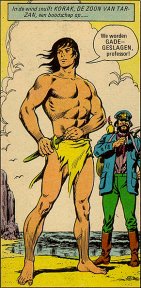 11 Anderson, Murphy Clyde Jr.
Murphy Anderson (Artist) (1926-2015)
1926 Asheville, NC
Buck Rogers, DC Beyond the farthest star, John Carter, Korak Comics, Beyond the farthest star comic
Art Students League, Art Institute School (Chicago), University of North Carolina
---
12 Andrade Dorantes, Roberto
Roberto Andrade Dorantes R.A.D. (Artist)
ca 1937 Mexico
Mexican Tarzan comic covers and European Tarzan stories
12 comics\tarzan\Unknown05RAD.jpg Tarzan Comics comics\tarzan\Unknown05RAD2.jpg Tarzan Comics Korak Comics comics\tarzan\Unknown05RADSign.jpg Signature
Ref: Ulises Mavrides
---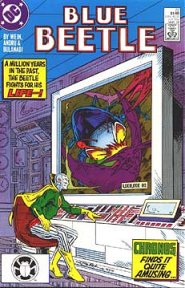 13 Andru, Ross
Ross Andru (Artist)
1925 - 1993
Batman, Superman, Wonder Woman, Blue Beetle ~ 1948 1-week strip
Cartoonists & Illustrators School
---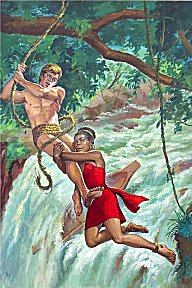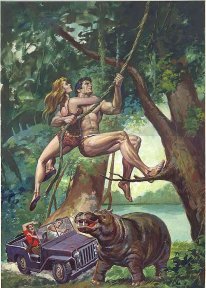 14 Angeles, Emilio
Emilio Angeles (Artist)
Mexico 2000 Mexico
Mexican Tarzan comic covers
Ref: Ulises Mavrides
---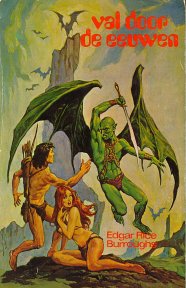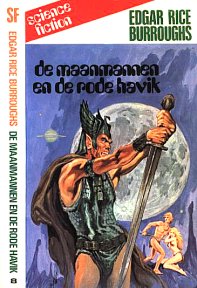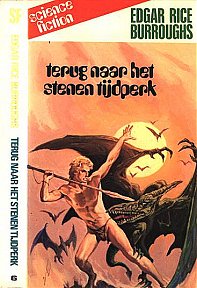 15 Antonio Domingo, Jose
Jose Antonio Domingo J A D (Artist)
Spain
Dutch Moon and Pellucidar novels "The other two books were done as 'syndication' work. The artists used to do generic covers without any special commision and we (S.I.) used to sell local rights to the publishers who found them adequate for the novels. (Marcel Miralles)"
Selleciones Illustradas
Ref: Marcel Miralles
---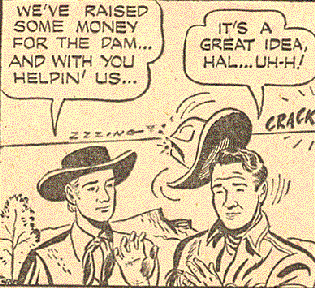 16 Arens, Michael H.
Mike Arens (Artist and Inker)
1915 - 1976
Disney, Roy Rogers Korak Comics from Gold Key, Tarzan Comics (Inker), Korak Comics (Inker)
---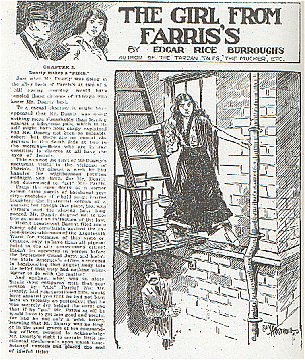 Armstrong, Sam
Sam Armstrong (Artist)
Tacoma Tribune newspaper: February 24, 1920 ~ 26-part serial and Jerry Schneider's ERBville Press Edition: The Girl From Farris's
---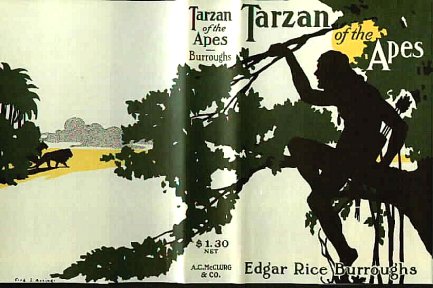 17 Arting, Fred J.
Fred J. Arting (Artist)
Dust jacket illustration for the Tarzan Novel: Tarzan of the Apes





. WEBJED: BILL HILLMAN .


Visit our thousands of other sites at:
BILL AND SUE-ON HILLMAN ECLECTIC STUDIO
Some ERB Images and Tarzan© are Copyright ERB, Inc.- All Rights Reserved.
All Original Work ©1996-2011/2020 by Bill Hillman and/or Contributing Authors/Owners
No part of this web site may be reproduced without permission from the respective owners.