CELEBRATING ERBzine's 25th ANNIVERSARY :: ONLINE FOR 25 YEARS
15,000 Webpages in Fully Searchable Archive :: GOOGLE
VIEW LAST WEEK'S ISSUE AT:
www.erbzine.com/mag/ez200925.html

EVENTS: ERB ECOF CONVENTION
NEW DATES: October 11-13 :: Fort Atkinson, Wisconsin
www.ERBzine.com/dumdum

Official Edgar Rice Burroughs Tribute and Weekly Webzine Site for Over 25 Years
Since 1996 ~ Over 15,000 Webzines and Webpages In Archive

Master of Imaginative Fantasy Adventure
Creator of Tarzan® and "Grandfather of American Science Fiction"
A NEW EDITION EVERY FRIDAY
October 2 - 8, 2020
---
---
---
---
---
---
---
---
---
---
---
MAJOR ERBzine UPDATES
---
---
LAST WEEK'S FEATURES
Sept 25, 2020


1. SOOTHING SAVAGE NERVES:
TARZAN AND THE CIGARETTE by Alan Hanson
NAVIGATION GUIDE TO ALAN'S ERBzine ARTICLES
Click for full-size image
2. MY FIRST TRIP TO BARSOOM By George T. McWhorter
Click for larger image HERE
3. 15 More ERB 100-Word Drabbles by Robert Allen Lupton
Click for full-size promo art HERE
4. TARZANA LOBBY DISPLAY IV SATURDAY MATINEE
SPACE OPERAS
Full-Size Lobby Splash Bar HERE
5-6: Oct Week 3: Days 15-21 EXPANDED: Text
Photo Events
Click for Promo Collage
7. TARZAN: 1949.06.12 :: No. 0953
8. TARZAN BALKED 1937.05.02 ~ #321
Foster's LAST TARZAN STRIP:
Read ALL the Foster Tarzan Sunday Pages from 1931 thru 1937 in ERBzine
9. Foster Tribute with Links to ALL of his Sunday Tarzans and many Prince Valiants
10. DC TARZAN COMICS BY KUBERT
A Mate For The Ape-Man
DC Comic #209 ~ June 1972
https://www.erbzine.com/mag57/5719.html
https://www.erbzine.com/mag57/5709a.html
Click for full-size cover HERE
11. Debt of Honor: 12 Pages by Gray Morrow
Full Size Page Image
---
UPDATES
Features 12-19
Paperback Covers and Publishing Dates
http://www.ERBzine.com/chaser
Krenkel ACE Cover Art (4 pages)
http://www.erbzine.com/mag33/3330.html
Frazetta ACE Cover Art
http://www.ERBzine.com/ff
Bob Hyde wrote about DAW:
http://www.erbzine.com/mag7/0705.html
Dale Broadhurst: about Richard Lupoff and DAW
http://www.erbzine.com/mag11/1108.html
Phil Burger: about DAW and Richard Hescox:
http://www.erbzine.com/mag19/1972.html
Richard Lupoff 's Wollheim anecdote
http://www.erbzine.com/mag30/3048.html
DAW on Burroughs
http://www.erbzine.com/mag3/0399.html
Click for full size collage
Features 20-24
Johnny Weissmuller Career Scrapbook
http://www.erbzine.com/mag3/0394.html
Weissmuller and Friends I
http://www.erbzine.com/mag55/5580.html
Weissmuller and Friends II
http://www.erbzine.com/mag55/5581.html
Weissmuller on Location in Florida 1 & 2
http://www.erbzine.com/mag5/0501.html
Weissmuller: Twice the Hero by David Fury
http://www.erbzine.com/mag3/0393.html
Cick for full-size collage HERE


EXCITING PUBLICATIONS FROM ERB, INC., TARZANA, CA

ERBzine ARCHIVE
ERBzine Archive 7 : Nos. 6000-7000
.JOIN US ON FACEBOOK: FaceBook Group
www.facebook.com/groups/ERBzine


ERBzine Statistics for 2019
21,245,181 World Wide Hits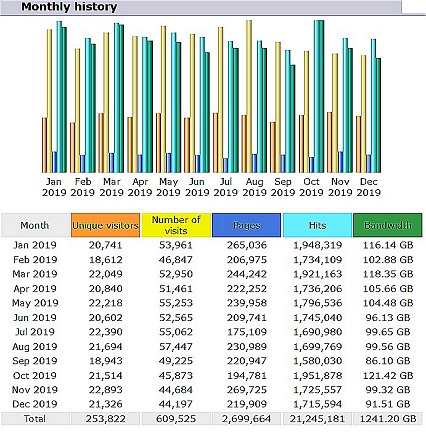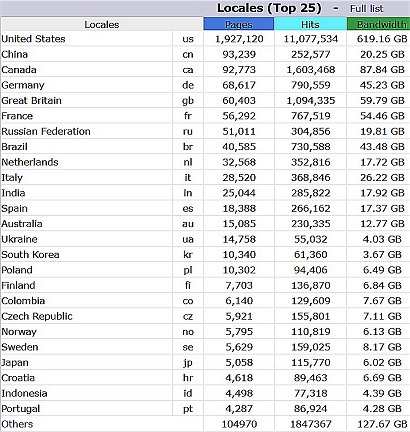 AWARDS

Bill & Sue-On Hillman
Entertainers of the Year Award
For stage/TV/recording performances
in USA, England and Canada
Archive

---


Three Awards
Tarzan.com
March 9, 2005
ERBzine:
July 11, 2002
ERBzine.com/mag:
January 12, 2005


BB Lifetime Achievement Award
Louisville Dum-Dum 2003
ECOF Recognition Award 2011

---

BU 2013 Convocation

Brandon University Senate
Award
---
.

The Fantastic Worlds of Edgar Rice Burroughs
ERB Companion Sites Created by Bill Hillman
| | | | |
| --- | --- | --- | --- |
| Tarzan.com | ERBzine.com | DantonBurroughs.com | Tarzan.org |
| BurroughsBibliophiles.com | JohnColemanBurroughs.com | Tarzan.com/tarzine | JohnCarterOfMars.ca |
| ERBzine.com/edgarriceburroughs | Weekly Webzine | Weekly Webzine | Pellucidar.org |
| John Carter Film | ERB, Inc. Corporate Site | ERB Centennial | tarzana.ca |


Our FanFare section is always open as a showcase for ERB fan comments and creative work...
Send your submissions to Bill Hillman
Tarzan@wcgwave.ca



!!! READERS PLEASE NOTE !!!
Tarzan® is the property of Edgar Rice Burroughs, Inc., Tarzana CA

These e-Fanzines have been posted as a non-profit bibliographic and biographic reference for ERB scholars, fans and collectors. Material not created by myself has been collated largely from other sites on the web -- and I believe it to be in Public Domain or to fall under the category of "product promotion" or "fair use". Everything has been collated into this on-line repository to promote interest in the works of Mr. Burroughs. If there is any objection to the way in which any of this material has been displayed, or if I have infringed unlawfully on any copyright, I will implement its immediate removal. Bill Hillman

---

WEBJED: BILL HILLMAN


Visit our thousands of other sites at:
BILL AND SUE-ON HILLMAN ECLECTIC STUDIO
ERB Text, Images and Tarzan® are Copyright ERB, Inc.- All Rights Reserved.
All Original Work ©1996-2020 by Bill Hillman and/or Contributing Authors/Owners
No part of this web site may be reproduced without permission from the respective owners.
Opinions expressed in articles on this site do not necessarily represent the opinions
of Edgar Rice Burroughs, Inc. or the editors of ERBzine.
ERBzine Weekly Webzine was endorsed by Danton Burroughs of Tarzana, California
as the Official ERB, Inc. and Tarzan®Webzine Site