SPECIAL EDGAR RICE BURROUGHS MEMORIAL ISSUE
Tarzan's Author, Edgar Rice Burroughs, Dies At Age Of 74 ~ March 19, 1950
THIS WEEK'S ERBzine CONTENTS
NEWS & NOTICES: Click Here
---
FEATURE 1: ERBzine 0311
From the Danton Burroughs Family Archive
ERB's Personal Clippings Scrapbook
SWIMMERS BECOME "TARZANS"
Johnny Weissmuller Has A New Rival -- Buster Crabbe
Film Pictorial ~ UK ~ November 10, 1933
http://www.erbzine.com/mag3/0311.html
---
---

Burroughs Brothers in 1939

FEATURE 3: ERBzine 1050
From the Danton Burroughs Family Archive
LETTERS TO HOME FROM THE BURROUGHS BROTHERS:
HARRY BURROUGHS
Summer Camp at Hartland 1884 ~ Yale 1887/1888 ~ Chicago 1920 & 1926
http://www.erbzine.com/mag10/1050.html
---
FEATURE 4: ERBzine 0255
Edgar Rice Burroughs Obituary
Associated Press Release: March 20, 1950
ENCINO, CALIF., March 20 -- Edgar Rice Burroughs, who dug a literary gold mine in the African jungle with Tarzan, is dead. Burroughs died yesterday, but the ape-man he created will live on to delight other generations of youngsters the world over. . . .
http://www.erbzine.com/mag2/0255.html
---
FEATURE 5: ERBzine 1019
Edgar Rice Burroughs: The War Years ~ 1940-1945
.. AND NOW. . . IN THE VERY WORDS OF MR. BURROUGHS. . .
The Wartime Letters and Journals of the
Dean of Correspondents in the WWII Pacific Theatre
Timelines ~ Letters ~ Photos ~ Clippings ~ Journals ~ Columns from the Field
http://www.erbzine.com/mag10/1019.html
---
FEATURE 6: ERBzine 0940
ERB: My Famous Father-ln-Law
By James Pierce

"He had no religious affiliation, and none of the family ever attended church to my knowledge. Mr. Burroughs was an agnostic, I believe, and unlike W. C. Fields, did not turn to the Bible toward the end of his life. A friend asked him, "What are you doing with the Bible, Ed?" "Looking for a loophole," was his reply. He did not believe in funerals. He requested no services and cremation. His wishes were granted. He requested his ashes rest beneath his favorite, very old oak tree, location of which is known only to his family."

http://www.erbzine.com/mag9/0940.html
---
---
ARCHIVE UPDATE

Almost 3,000 of our ERB Web pages have been transferred to the new ERBzine.com location.
Conversion is progressing nicely
Check the Master Index for the ERBzine Back Issues at:
http://www.erbzine.com/all/
Has anyone noticed?
---

July 11, 2002
PLEASE NOTE:
Our stable of writers thrive on feedback. . . let them know that you are reading their work.
Our hit counters indicate thousands of weekly visitors to our sites
so let them know that you are out there.
---
Remember: we always welcome submissions ~ contact:
Bill Hillman at hillmans@westman.wave.ca
---

LAST WEEK'S FEATURES
March 12 - 18, 2004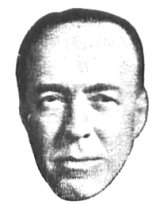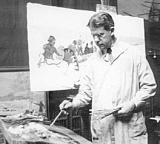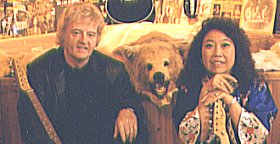 The Defenestration of Edgar Rice Burroughs: ERB's Life Illustrated
EDGAR RICE BURROUGHS LIBRARY EXHIBIT: Terry Klasek Collection
See the entire exhibit at the ERBzine 0647a Gallery
Frank E. Schoonover Art Gallery and Reference Site
See the Schoonover Art in the Princess of Mars First Edition in ERB C.H.A.S.E.R.
Chattering with Nkima ~ Index of 75 Columns ~ David Adams
JOHN CARTER OF MARS Paramount Film Project: Pre-Production Info
A first look at some of the people involved in the project
A New Home For Our Music Bio: Bill & Sue-On Hillman: A Musical Odyssey
The Creator of Tarzan: Article from The Book News Monthly: August 1918
Updated ERBzine Master Index ~ Thousands of Webpages now on new server

---

NEXT WEEK: March 19 - 25, 2004
More Danton Burroughs Family Archive Features
George Burroughs Letters Home from Camp 1886
Wayne James Burroughs Biblio-Pro-Phile: Part I
ERBzine Silver Screen: Tarzan The Tiger
COMING SOON ~ IN THE WINGS
The Burroughs Brothers Go To Yale
Bomba the Jungle Boy: The Tarzan Connection
Zdenek Burian: Tarzan Artist
Hal Foster: Mysterious Maiden II Comics Summary
Tarzan on View Master
ERBzine Silver Screen: Tarzan Escapes
ERBzine Silver Screen: Tarzan's Revenge
ERBzine Silver Screen: Tarzan Finds a Son!
ERBzine Silver Screen: All 12 Weissmuller Tarzan Films
NOTICES
http://www.guardian.co.uk/worldlatest/story/0,1280,-3890534,00.html
THE GUARDIAN ~ UK
Monday March 22, 2004 3:31 PM

WASHINGTON (AP) - The Supreme Court has ducked a copyright fight over Tarzan storybooks. Justices on Monday rejected an appeal from heirs of illustrator Burne Hogarth, who wanted a share of the rights to ``Tarzan of the Apes'' and ``Jungle Tales of Tarzan,'' both published in the 1970s. Tarzan was created by Edgar Rice Burroughs. Long before his death in 1950, Burroughs gave a family corporation control of the Tarzan likeness and rights to his 26 stories. An appeals court had said that the family business was the rightful owner of the two contested books because it commissioned Hogarth to do the illustrations. The case is Estate of Burne Hogarth v. Edgar Rice Burroughs Inc., 03-1009.

June Release
Completely Remastered for DVD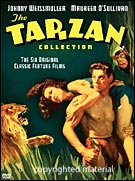 The Tarzan Collection ~ LIST: $59.92
Tarzan Boxed Set of 6 Films Starring Johnny Weissmuller
Tarzan, The Ape Man (1932) ~ Tarzan And His Mate (1934) ~ Tarzan Finds A Son! (1939) ~
Tarzan's Secret Treasure ~ Tarzan's New York Adventure ~ Tarzan Escapes ~ Tarzan Documentary
Also Being Remastered for DVD Release in June
Greystoke and Tarzan, The Ape Man (Bo)
Check out the latest releases from ERBville Press
The Man-Eater is now available
ECOF GATHERING, SACRAMENTO, CA ~ August 12-14, 2004 ~ Guests: Lupoff ~ J.E. Holmes ~ Yeates
DUM-DUM 2004: The date of the 2004 Dum-Dum at Fort Collins has been moved to June 25-27

Our FanFare section is always open as a showcase for ERB fan comments and creative work...
Send your submissions to
Bill Hillman
hillmans@westman.wave.ca

!!! READERS PLEASE NOTE !!!
Tarzan® is the property of Edgar Rice Burroughs, Inc., Tarzana CA

These e-Fanzines have been posted as a non-profit bibliographic and biographic reference for ERB scholars, fans and collectors. Material not created by myself has been collated largely from other sites on the web -- and I believe it to be in Public Domain or to fall under the category of "product promotion" or "fair use". Everything has been collated into this on-line repository to promote interest in the works of Mr. Burroughs. If there is any objection to the way in which any of this material has been displayed, or if I have infringed unlawfully on any copyright, I will implement its immediate removal. Bill Hillman

---

WEBJED: BILL HILLMAN

Visit our thousands of other sites at:
BILL & SUE-ON HILLMAN ECLECTIC STUDIO
ERB Text, Images and Tarzan® are Copyright ERB, Inc.- All Rights Reserved.
All Original Work ©1996-2004/2010 by Bill Hillman and/or Contributing Authors/Owners
No part of this web site may be reproduced without permission from the respective owners.
Visitors: >