The First and Only Weekly Online Fanzine Devoted to the Life and Works of Edgar Rice Burroughs
Since 1996
THIS WEEK'S ERBzine CONTENTS
NEWS & NOTICES: Click Here
---
---
---
FEATURE 3: ERBzine 1128
From the Library of Dale R. Broadhurst
The Wartime Files of ERB v.2
News clippings from the Honolulu Star-Bulletin
Intelligence Test For Legislators
Whatsoever A Man Soweth
Paladines of the Paradise
Tanker Like "Accident About to Happen" Burroughs Feels
Laughs At Sea Found By Author Traveling With A Naval "Oiler"
---
FEATURE 4: ARCHIVE UPDATE ERBzine 0353
From the Danton Burroughs Family Archive
A 19-Page WWII Propaganda Booklet by

---
---
---
---
ARCHIVE UPDATE FEATURE 8


ERBzine reader and archivist, Wayne James, discovered an omission in last week's feature on George McWhorter.
During the transfer to the new server, chapter 2 of George's Biblio-Pro-phile got lost in the shuffle.
Revisions have been made and
ERBzine 0631 A CHRONOLOGICAL ROSTER OF REMINISCENCES
http://www.erbzine.com/mag6/0631.html
is now available.

Over 2,000 of our ERB Web pages have been transferred to the new ERBzine.com location.
Conversion is progressing nicely
Check the Master Index at:
http://www.erbzine.com/all/
---

July 11, 2002
PLEASE NOTE:
Our stable of writers thrive on feedback. . . let them know that you are reading their work.
Our hit counters indicate thousands of weekly visitors to our sites
so let them know that you are out there.
---
Remember: we always welcome submissions ~ contact:
Bill Hillman at hillmans@westman.wave.ca
---

LAST WEEK'S FEATURES
February 20 - 26, 2004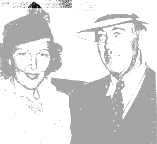 THE GODS OF ERB by Dale R. Broadhurst Pt. II
From the Danton Burroughs Family Archive:
John Coleman Burroughs' Native American Art Gallery
The Wartime Files of ERB v.1: The Marriage Front 1935-1941
The Wonderful Adventures of Phra the Phoenician by Edwin Lester Arnold ~ Part II: The Text
The Burroughs Biblio-Pro-Phile Series: GEORGE T. McWHORTER
History of the Burroughs Bibliophiles by George T. McWhorter
Huck's Original Gazetteer & Glossary of Barsoom
Updated ERBzine Master Index ~ Thousands of Webpages now on new server

---

NEXT WEEK: March 4 - 10, 2004
ERBzine Silver Screen: Tarzan and the Golden Lion
Tarzan's Father article
The Defenestration of ERB

COMING SOON ~ IN THE WINGS
The Creator of Tarzan ~ 1918 article
The Burroughs Brothers Go To Camp
The Burroughs Brothers Go To Yale
Bomba the Jungle Boy: The Tarzan Connection
Zdenek Burian: Tarzan Artist
Hal Foster: Mysterious Maiden II Comics Summary
ERBzine Silver Screen: Tarzan The Mighty
ERBzine Silver Screen: Tarzan The Tiger
Tarzan on View Master
311 Swimmers Become Holllywood Tarzans

Our FanFare section is always open as a showcase for ERB fan comments and creative work...
Send your submissions to
Bill Hillman
hillmans@westman.wave.ca

!!! READERS PLEASE NOTE !!!
Tarzan® is the property of Edgar Rice Burroughs, Inc., Tarzana CA

These e-Fanzines have been posted as a non-profit bibliographic and biographic reference for ERB scholars, fans and collectors. Material not created by myself has been collated largely from other sites on the web -- and I believe it to be in Public Domain or to fall under the category of "product promotion" or "fair use". Everything has been collated into this on-line repository to promote interest in the works of Mr. Burroughs. If there is any objection to the way in which any of this material has been displayed, or if I have infringed unlawfully on any copyright, I will implement its immediate removal. Bill Hillman

---

WEBJED: BILL HILLMAN

Visit our thousands of other sites at:
BILL & SUE-ON HILLMAN ECLECTIC STUDIO
ERB Text, Images and Tarzan® are Copyright ERB, Inc.- All Rights Reserved.
All Original Work ©1996-2004/2010 by Bill Hillman and/or Contributing Authors/Owners
No part of this web site may be reproduced without permission from the respective owners.
Visitors: >