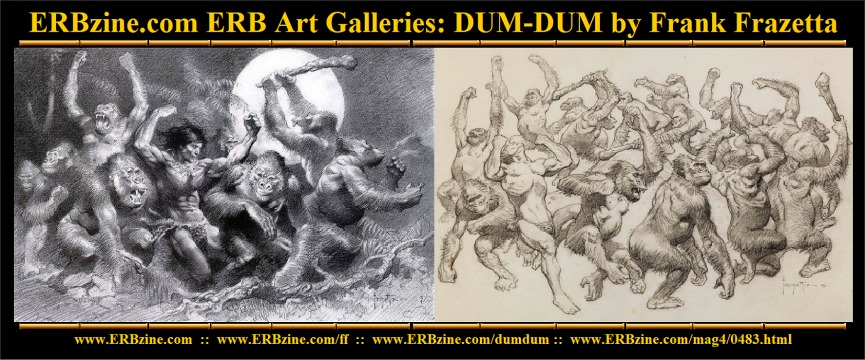 .
DUM-DUM 2023 NOTE FROM GARY BUCKINGHAM:
The Dum-Dum 2023 convention will be two full days in Rhinelander, Wisconsin
Friday and Saturday, 22-23 September 2023.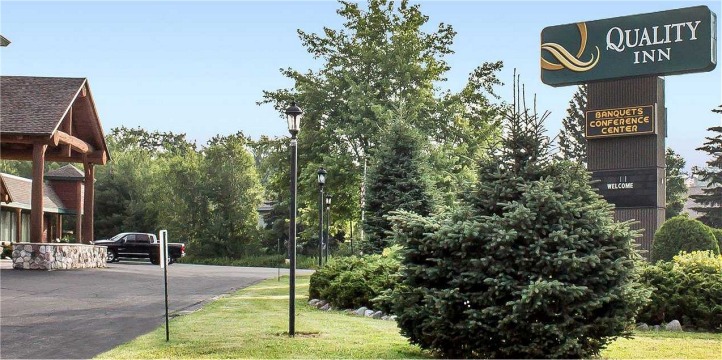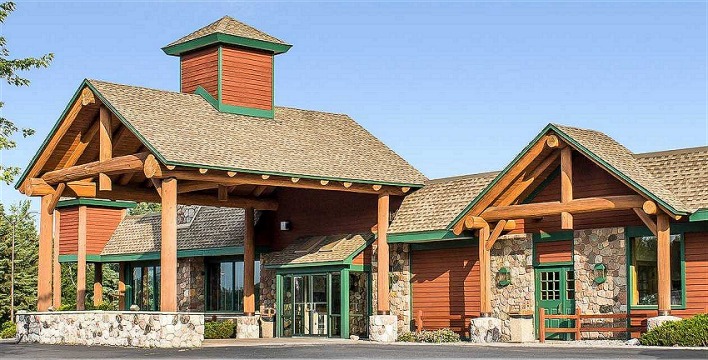 The hotel is Quality Inn at Rhinelander, Wisconsin, 715-369-3600.
https://www.choicehotels.com/reservations/groups/NQ13S1
Convention hotel rate per room of $99 plus tax per night
Special rate is for six nights in a row,
inclusive of Wednesday 9/20 through Monday 9/25,
with checkout on Tuesday.
The special reduced rate code is NQ13S1
The hotel has hot breakfast, a free airport shuttle 24 hours per day to Rhinelander (RHI) airport,
which is serviced by Delta and American Airlines, and Wi-Fi.
The convention Huckster room and ancillary room have loads of space.
Convention-included dinner will be at Little Bohemia Lodge, Manitowish Waters, Wi, on Friday.
As there is no public transport, the drive of about 45 minutes will be done by those with vehicles.
Please plan ahead for this; share the ride generously.
The FBI had an infamous shootout with the John Dillinger Gang
at Little Bohemia Lodge in 1934; bullet holes are still evident.
A reminder is that the original Tarzan of the Apes novel by ERB
ends in the North Woods of Wisconsin.
Rhinelander, while a town of 13,000, is smack dab in the North Woods,
as is the Little Bohemia Lodge.
Gangsters from Chicago enjoyed the North Woods in the 1920s-1930s.
Al Capone's brother owned a bar in the North Woods for many years.
The Dillinger Gang hid out there at Little Bohemia Lodge.
---
Dum-Dum 2023 Schedule
Friday, 22 Sep
8 AM — Huckster Room Set-up
9 AM — Huckster Room Open to Public
10:30 AM — Welcome by Host Gary Buckingham
10:45 AM — Retrospective of an ERB Fan — Jeff Long as questioned by the Host
Lunch on your own
1:30 PM — Will Murray on Writing ERB-Characters
(4 authorized novels to date)(via Zoom)
5:00 PM — Huckster Room Closes
6:30 PM — Dinner at Little Bohemia Lodge
5625 Little Bohemia Lane (south of Manitowish Waters west side US Hwy 51)
Manitowish Waters, WI 54545
Sign up for Rides to/from Restaurant. Drivers, please share your Ride.
Drive is about 45 miles, Wisconsin Hwy 47 northwest then US Hwy 51 north.
---
Saturday, 23 Sep
9:00 AM — Huckster Room Opens
10:30 AM — Chris L. Adams — Author, Artist, Digital Design & Layout
(new authorized book on Barsoom)(via Zoom)
Lunch on your own
1:00 PM — Editing and Writing Historical Fiction is Not for the Faint of Heart
Author/Editor/Publisher Gary Buckingham
3:30 PM — Auction Set-up
4:00 PM — Auction
5:00 PM — Huckster Room Closes
5:15 PM — Burroughs Bibliophiles Board of Directors Annual Meeting (Open to Public)
Presentations will be approximately 30 minutes each. Schedule may fluctuate

---
Convention Registration includes:
*** 3" membership button
*** Banquet at Little Bohemia Lodge
*** New authorized Tarzan® book by Gary Buckingham
*** Hodag miniature.
Dealer Tables are available
The Burroughs Bibliophiles present their Outstanding Achievement Award.
Send $100 Registration Fee for Convention via Check payable to:
Gary Buckingham
5009 Ladera Ct. NE
Albuquerque, NM 87111
USA
E-mail at: gbucking3@gmail.com

Download the 2023 Registration Form WORD File at
https://www.ERBzine.com/dumdum/dd2023.docx


Northwest Coast Mangani Gathering 2023
Roseville Ca. September 29th and 30th!
Celebrating the many worlds of Edgar Rice Burroughs!
CLICK/TAP THE POSTER FOR FULL INFORMATION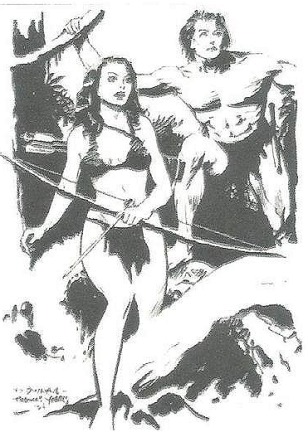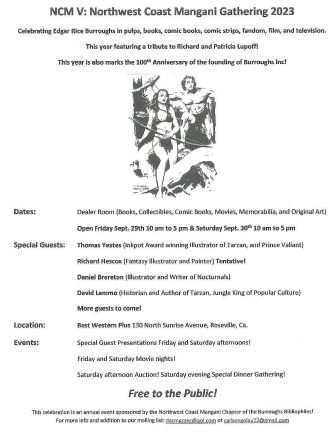 PALM SPRINGS ECOF 2023 & ERB STAR DEDICATION
April 4-6 ~ Tuesday-Thursday



ERB STAR CELEBRATION
WATCH THESE 20-30-60 MINUTE VIDEOS ON YOUTUBE
Interview of Actor Tommy Cook by Scott Tracy Griffin
at the 2023 ECOF Gathering in Palm Springs
https://youtu.be/NHAk_hEtyQs
"Edgar Rice Burroughs in Palm Springs" (Part 1) - Welcome to the 2023 ECOF Gathering
https://youtu.be/vSrMWA-6u8E
Recorded by Henry Franke III ~ Editor: Burroughs Bibliophiles
"Edgar Rice Burroughs in Palm Springs" (Part 2) - Welcome to the 2023 ECOF Gathering
https://youtu.be/Td_Lpr3TwQs
Recorded by Henry Franke III ~ Editor: Burroughs Bibliophiles
Edgar Rice Burroughs Star Dedication Ceremony in Palm Springs, 4 Apr 2023
https://youtu.be/YM9MBmM3LWw


INFORMATION ON THE EVENT HAS BEEN MOVED TO DUM-DUM ARCHIVE
https://www.ERBzine.com/dumdum/archive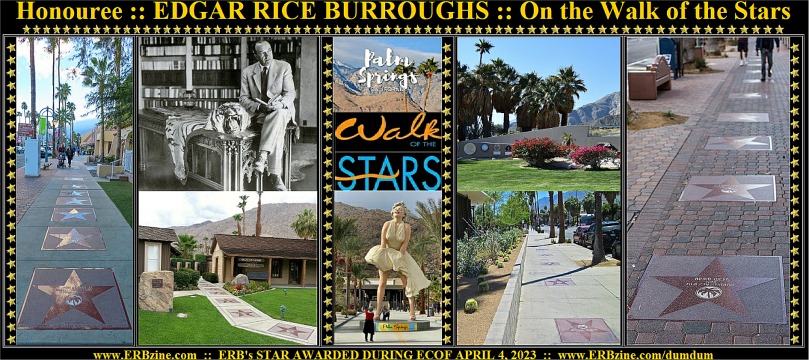 Click or Tap for full-size Promo Splash Bar


SAN ANTONIO 2022 DUM-DUM :: JUNE 2-4
Was a Major Success.
Congratulations to Jim Goodwin and
The Texas Chapter of the Burroughs Bibliophiles
for hosting this event.
https://www.erbzine.com/dumdum/archive.html



THANKS TO ALL WHO MADE
THE 2021 ERBFest and DUM-DUM EVENTS
SUCH A SUCCESS!
https://www.erbzine.com/dumdum/archive.html