---
PUBLISHING HISTORY (USA)
---
PULP
"H.R.H. the Rider": All-Story Weekly: December 14, 21, 28, 1918 ~ Pulp version contains chapter titles
George Brehm cover art on the first installment
FIRST EDITION (combined with the unrelated The Oakdale Affair)
ERB, Inc.: February 15, 1937 ~ 172 and 144 pages ~ Word count estimate: 38,000
John Coleman Burroughs (his first) dust jacket and two interiors (Jim and Jane Ralston Burroughs) posed for the painting
REPRINT EDITIONS (combined with The Oakdale Affair in hardcover reprints)
Grosset & Dunlap: 1937 (mixed edition) and 1938 ~ 172 and 144 pages
John Coleman Burroughs dust jacket and two interiors
Ace paperback: October 1974 ~ 154 pages
Frank Frazetta cover painting
For detailed information, see Robert B. Zeuschner's
Edgar Rice Burroughs: The Bibliography (ERB, Inc., 2016).
Click on www.erbbooks.com or call 214-405-6741 to order a copy.
---
The Rider

Karlova and Margoth had been enemies for centuries-and now they were about to join in peaceful alliance through the marriage of Princess Mary and Prince Boris. But the Rider, the most successful highwayman ever to plague the two countries, secretly became part of the royal wedding plans. From then on, nothing went according to schedule. Who was this mysterious brigand? What could he gain by sabotaging the two nations' only chance for peace? Where a dirt road leaves the old Roman road just within the foothills, the Crown Prince Boris of Karlova entered the gloomy precincts of the wood. He rode slowly, as a walk was the only gait possible along the black and winding path. He had covered perhaps half the distance between the Roman road and Peter's inn when a figure loomed suddenly ahead of him -- a tall man, the upper half of his face hidden beneath a black mask, upon a large horseblocking the way. "Who the devil are you?" he grinned as he pointed the barrel of his villainous revolver straight at the Prince's breast....
---
GALLERY
---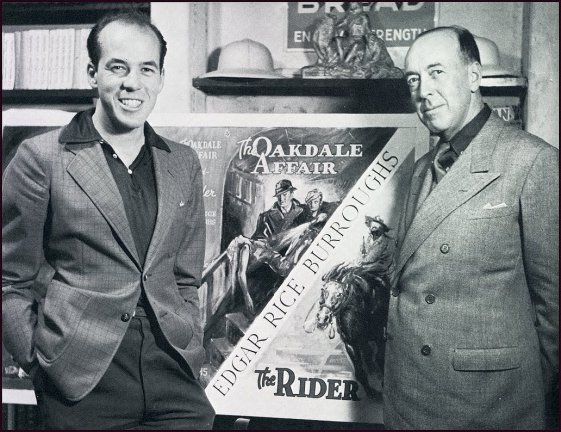 click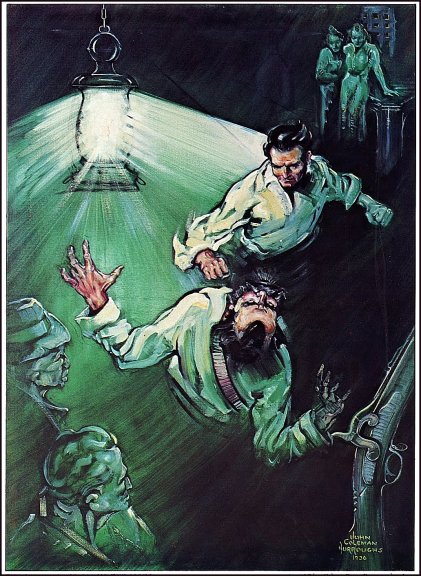 click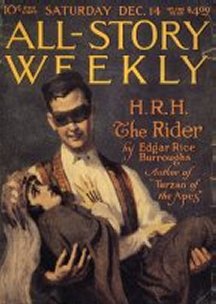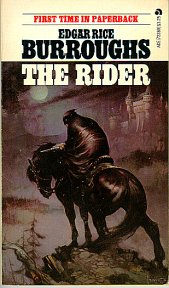 click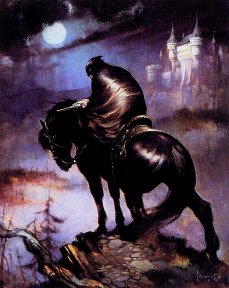 Frazetta cover painting (click)
---


Armada of ERB Web Sites
Over 10,000 Webpages
The Fantastic Worlds of Edgar Rice Burroughs
| | | | |
| --- | --- | --- | --- |
| Tarzan.com | ERBzine.com | DantonBurroughs.com | Tarzan.org |
| BurroughsBibliophiles.com | JohnColemanBurroughs.com | Tarzan.com/tarzine | JohnCarterOfMars.ca |
| www.erbzine.com/edgarriceburroughs | Weekly Webzine | Weekly Webzine | Pellucidar.org |
| John Carter Film News | ERB, Inc. Corporate Site | ERB Centennial | tarzana.ca |