Official Edgar Rice Burroughs Tribute and Weekly Webzine Site
Since 1996 ~ Over 15,000 Webpages in Archive
Volume 6315

JOHN MARTIN'S
ANNIVERSARIES OF ERB'S LIFE & LEGACY
A COLLATION OF THE DAILY EVENTS IN ERB-WORLD
FROM THE PAGES OF ERBzine
Web Design with added links, illustrations and photo collages by Bill Hillman

FEBRUARY CONTENTS
WEEK I

February 1 ~ Feb 2 ~ Feb 3 ~ Feb 4 ~ Feb 5 ~ Feb 6 ~ Feb 7
Click for full-size images
---
FEBRUARY 1
---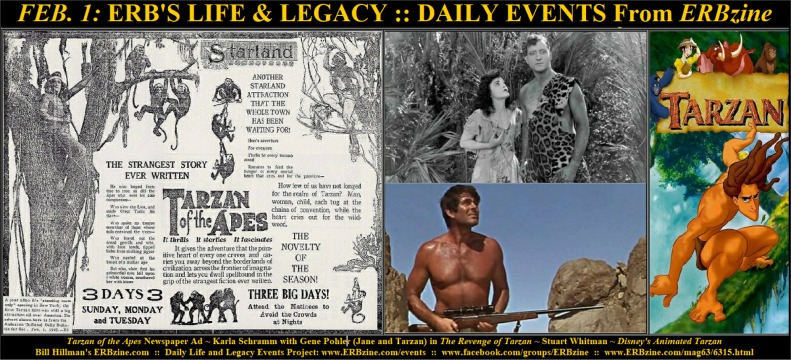 Karla Schramm spent half of her Hollywood career playing Jane, appearing in "The Son of Tarzan" and "The Revenge of Tarzan," both in 1920. She made just two other movies, both with uncredited roles. She returned to private life after her jungle "career cappers." Karla was born this date, Feb. 1, 1891
The Karla Schramm Photo Gallery
http://www.erbzine.com/mag5/0588a.html
"The Revenge of Tarzan":...
http://www.erbzine.com/mag5/0588.html
"The Son of Tarzan":
http://www.erbzine.com/mag5/0589.html
See: http://www.imdb.com/name/nm0775125/

---

On Feb. 1, 2000, Disney released its animated "Tarzan" on VHS and DVD. Today, in addition to positions on the shelves of ERB collectors, they can be found most often at garage sales and second-hand stores.
http://www.erbzine.com/mag0/0099.html
Special pre-release screening on the Disney Lot
http://www.erbzine.com/mag1/0181.html
See: http://medialibrary.wikia.com/wiki/Tarzan_(VHS/DVD)

---

Actor Stuart Whitman, born Feb. 1 in 1928, was originally picked to play the role of Bowen Tyler in "The Land That Time Forgot." Doug McClure got it instead. Both got stars on the Hollywood walk of Fame, Whitman being honored on his birthday in 1998.
http://www.erbzine.com/mag21/2117.html
http://www.erbzine.com/mag23/2348.html
See: http://www.imdb.com/name/nm0926183/bio

---

From Bill Hillman's erbzine, an ad published in the Anderson, Indiana, Daily Bulletin Feb. 1, 1919, pumped up the movie, "Tarzan of the Apes."
The Starland Theatre ad described it, among other glowing terms, as "Thrills for every human mood...romance to feed the hunger of every moral heart that cries for the primitive."
It was undoubtedly talking about some of us today as well as those who lived back then, when it said: "How few of us have not longed for the realm of Tarzan? Man, woman, child, each tug at the chains of convention, while the heart cries out for the wildwood."
It spoke of Tarzan as "He who leaped from tree to tree, as did the Apes who were his sole companions -- Who slew the Lion, and made Great Tusks his slave-- Who spoke no tongue save that of those whose tails entwined the trees-- Who feared not the dread gorrilla (sic) and who, with bare hands, ripped hides from skulking jaguar-- Who nestled at the breast of a mother ape-- but who, when first his primordial eyes fell upon a white woman, smothered her with kisses."
That last part sounds a bit like the intro to the old Superman TV series, doesn't it? "Who could change the course of mighty rivers, bend steel in his bare hands and who, disguised as Clark Kent...."
See more at:
http://www.erbzine.com/mag5/0503.html

---
FEBRUARY 2
---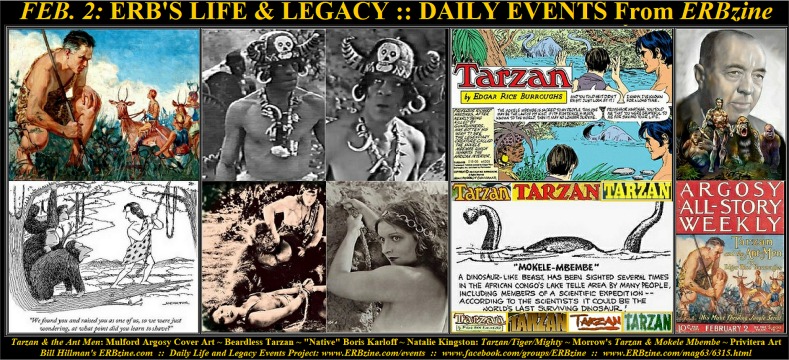 Feb. 2 was a transitional day for "Tarzan of the Apes." He was in the process of outfitting himself with weapons and ornaments, to distinguish himself from his ape buddies, and lacked only the loincloth. However, he acquired one later in the day by killing a cannibal named Mirando and later tossed Mirando's dead body into the village of Mbonga, scaring the devil out of the tribe!
Tarzan also probably gave himself a fresh shave that day, as Chapter XIII (His Own Kind) of "Apes" reveals his habit of scraping and whittling his persistent whiskers to lessen any resemblance his face bore to those of the hairy apes. (He didn't want to acquire a 5 o'clock shadow like Nixon and have to go around saying, "I am not an ape!")
All of this was very good, since Tarzan was about to experience another transition, seeing his first set of white men and, in the process, meeting his future wife. It was fitting that he be properly clothed and shorn for the occasion.
Yes, it was Feb. 2. But what year was it?
According to the chronology by Philip Jose Farmer, it was in 1909:
http://www.erbzine.com/mag15/1501.html
Tarzan of the Apes: ERBzine C.H.A.S.E.R Biblio including full text of the book
http://www.erbzine.com/mag4/0483.html
Read Chapter VIII of Tarzan of the Apes
http://www.erbzine.com/craft/t1ta.html#Chapter 8: The Tree-top
But Mike Moody would disagree, offering his own chronology, with his research for all of this taking place earlier, in 1893. See:
https://greystokechronologist.blogspot.com/

---

The first installment of "Tarzan and the Ant Men" appeared Feb. 2, 1924, in "Argosy All-Story Weekly," with a cover illustration by Stockton Mulford and one black and white interior illustration for each installment by Roger B. Morrison.
When I originally posted about the events of this date on erblist back in 2012, Scott Tracy Griffin commented: "I like the Stockton Mulford 'Ant Men' painting, where Tarzan has short hair and some nice, distinguished gray sideburns . . . like a business executive in a leopardskin."
The erbzine "Ant Men" roundup:
http://www.erbzine.com/mag4/0497.html
Ant Men covers in the ERBzine Pulp Bibliography: 1923-1928
http://www.erbzine.com/mag2/0225.html
Read the e-Text Edition in ERBzine
http://www.erbzine.com/craft/tzant.html

---

In 1986 on this date, the Sunday strip story about Mokele Mbembe started and ran for 12 weeks. This was the work of Gray Morrow, artist, and Don Kraar, continuity.
Read it at:
http://www.erbzine.com/mag35/3515.html

---

Vital Statistics: Michael T. Weiss, voice of Tarzan on TV's The Legend of Tarzan, was born in Chicago Feb. 1, 1962.
https://en.wikipedia.org/wiki/Michael_T._Weiss
Two other ERB players died this date, Boris Karloff, Owaza in "Tarzan and the Golden Lion," in 1969, and Natalie Kingston, who played Jane in "Tarzan the Tiger" and Mary Trevor in "Tarzan the Mighty," in 1991.
Tarzan and the Golden Lion film
http://www.erbzine.com/mag5/0591.html
Screen shots of Boris Karloff
http://www.erbzine.com/mag6/0640.html
Natalie Kingston Photo Gallery
http://www.erbzine.com/mag41/4174.html
Tarzan the Tiger
http://www.erbzine.com/mag5/0593.html
Tarzan the Mighty
http://www.erbzine.com/mag5/0592.html
https://en.wikipedia.org/wiki/Boris_Karloff
https://en.wikipedia.org/wiki/Natalie_Kingston

---
FEBRUARY 3
---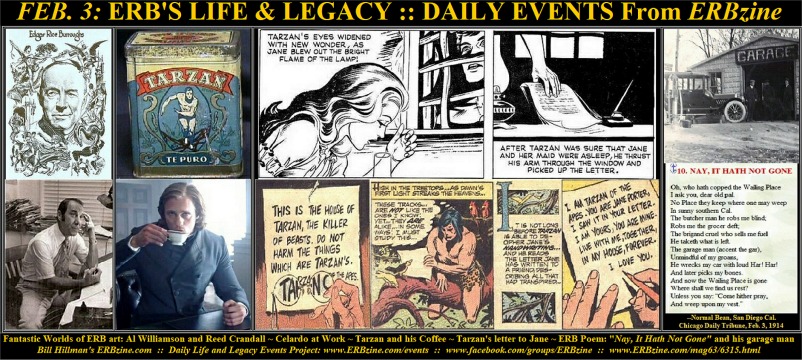 Jane Porter wasn't entirely sure, because so much had happened so quickly the past several days, but she thought it was Feb. 3. Just to be safe, though, she put a question mark in parentheses after the date she wrote on the letter she composed to her friend Hazel Strong.
It was 1909, and Jane and party were marooned on a tiny beach where they had found a cabin belonging to someone known as Tarzan of the Apes. In Chapter XVII, "Burials" she had written the letter and Tarzan, who had been watching her through the window, sneaked in later and stole it. He read it in the next chapter, "The Jungle Toll," and learned, among many other things, that the newcomers had not made the connection between him and the owner of the cabin. So, he decided to write a letter back to Jane to tell her and the others, in simple language: "I am Tarzan of the Apes."
Tarzan of the Apes ~ ERBzine C.H.A.S.E.R. Entry
http://www.erbzine.com/mag4/0483.html
Tarzan of the Apes: Chapter XVII, "Burials"
http://www.erbzine.com/craft/t1ta.html#Chapter 17:
Tarzan of the Apes: Chapter XVIII: "The Jungle Toll"
http://www.erbzine.com/craft/t1ta.html#Chapter 18: The Jungle
It was Feb. 3...but was it actually 1909?
Farmer's chronology agrees:
http://www.erbzine.com/mag15/1501.html
James Michael Moody, though, has reasons to name the year as 1893:
https://greystokechronologist.blogspot.com/

---

Also on Feb. 3, this time in 1957, John Celardo, illustrator, and Dick Van Buren, writer, began a 20-week Sunday comics story, "Tarzan and the Coffee Planter." Alongside Tarzan titles that include such words as "Terrible," "Untamed" and "Leopard Men," the title of "Coffee Planter" doesn't exactly get one's blood stirring. Yet, where Tarzan is concerned, one can always count on a yarn that will induce something equivalent to a caffeine high!
Meet John Celardo and Guide to his daily strips in ERBzine
http://www.erbzine.com/mag38/3801.html
List of Tarzan Sunday start and stop dates are at:
http://www.erbzine.com/mag22/2292.html

---

ERB had another of his poems published Feb. 3, 1914, in the "Chicago Daily Tribune."

NAY, IT HATH NOT GONE
Oh, who hath copped the Wailing Place
I ask you, dear old pal.
No Place they keep where one may weep
In sunny southern Cal.
The butcher man he robs me blind;
Robs me the grocer deft;
The brigand cruel who sells me fuel
He taketh what is left.
The garage man (accent the gar),
Unmindful of my groans,
He wrecks my car with loud Har! Har!
And later picks my bones.
And now the Wailing Place is gone
Where shall we find us rest?
Unless you say: "Come hither pray,
And weep upon my vest."

ERB's NAY, IT HATH NOT GONE posted at:
http://www.erbzine.com/mag0/0003.html#10. NAY, IT HATH NOT
More ERB poems at:
http://www.erbzine.com/mag0/0003.html
Timeline:
http://www.erbzine.com/mag2/0219.html

---
FEBRUARY 4
---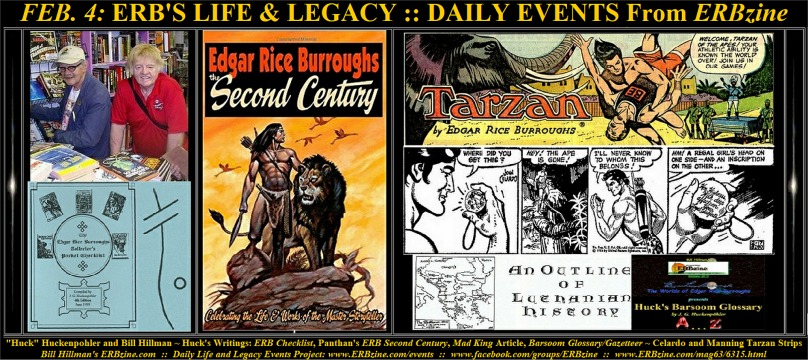 Several years ago, J.G. "Huck" Huckenpohler, an active ERB fan who gets around here in the ERB groups on facebook as we all know, did one of his many tremendous services for ERB fandom when he, with an assist by several others, made a comprehensive list of the dates that various Tarzan stories started -- and stopped -- in the daily and Sunday comic strips. His list also includes notations of where those strips have been reprinted with access links in ERBzine and some references to the magazine "Comics Revue" and other publications. Huck likes lists, and has also published an Edgar Rice Burroughs checklist of books, by which one can keep track of which editions they own, and an online Barsoom glossary.

Huck not only goes by the shortened nickname of "Huck" but also is known in some places, such as the quarterly ERBapa publication and the online email discussion lists, as Professor A.Q. Porter. And Huck does appear to bear a resemblance to the esteemed academian.
Huck is also the author of "Professor Porter's Dime Lecture Series," which appears in both ERBapa and at erblist. In it, he explores various topics of interest to ERB fans. In addition, he is one of several well-known ERB fans and artists who contributed to "Edgar Rice Burroughs the Second Century," a publication put together by the National Capital Panthans. Huck's "Biker Babes of Mars" is one of several pastiches and essays in the book, which is available at amazon.

Those given credit, at the ERBzine website, for assisting Huck in compiling his lists of comics were Bob Barrett, Bill Hillman, Rick Norwood, Ken Webber and Wayne James.
Even with the efforts of all of these studious stalwarts, there are still a few dates that are not known. If you happen to look at any of these lists and spot a gap that you can fill, you can let Huck know via his facebook page.
Thanks to the efforts of Huck and his dedicated team, "Anniversaries of ERB" is able to acquaint readers with many of the dates in this daily feature. And thanks to Bill Hillman's ERBzine website, we are also able to link to some of them so you can read them for yourselves.
Thanks, all you guys!
More about Edgar Rice Burroughs the Second Century and the Panthans
http://www.erbzine.com/mag36/3667.html
More about the book in the Gridley Wave
http://www.erbzine.com/gw/GridleyWave335.pdf
Read an ERBzine excerpt: ERB In Cyberspace
http://www.erbzine.com/mag9/0999.html

---

And so today, Feb. 4, we report:
In 1934, on Feb. 4, Harold Foster's Egyptian Saga continued with the opening of part 6, "The Pharoah's Command." with "In the Ravine." That particular part of the story ran for 19 Sundays. George Carlin was the writer.
http://www.erbzine.com/mag59/5959.html
Summaries start at:
(These Hillman summaries are also featured at the top of every Sunday Page Reprint
http://www.erbzine.com/mag8/0814.html
Foster Tarzan Reprints
http://www.erbzine.com/mag59/5900.html
Egyptian Saga Reprinted in Comic Book format
http://www.erbzine.com/mag43/4396.html
---

On Feb. 4, 1966, the daily strips saw a new story, "Tarzan and the Captive Princess." It was illustrated and scripted by John Celardo and ran for 74 days.
Finally, in 1979, another Sunday story started on this date. It was "Tarzan and the Games of Ibizzia," and ran for 21 weeks. The artwork was by Russ Manning, and the story was a team effort of Manning and Mike Royer.
Read them at:
Tarzan and the Captive Princess
http://www.erbzine.com/mag46/4651.html
Tarzan and the Games of Ibizzia
http://www.erbzine.com/mag21/2139.html

Huck's lists of Tarzan daily and Sunday start and stop dates
with links to the reprints in ERBzine:
http://www.erbzine.com/mag22/2293.html
and
http://www.erbzine.com/mag22/2292.html

Huck's Barsoom Gazetteer:
http://www.erbzine.com/mag0/0076.html
Huck's Barsoom glossary:
http://www.erbzine.com/mag0/0078.html
Huck's "Outline of Luthanian History"
http://www.erbzine.com/mag51/5107.html
Professor Porter's Dime Lectues:
http://www.erblist.com/erbmania/huck/index.html

---
FEBRUARY 5
---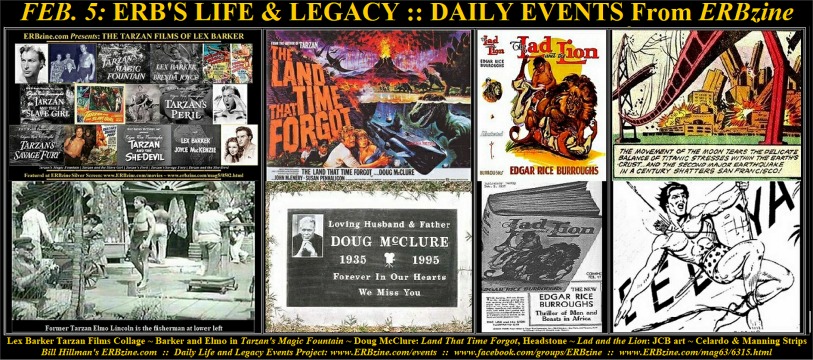 An ad for "The Lad and the Lion" was featured this date, Feb. 5, 1938, in "Publishers Weekly." The ad and more can be seen at:
http://www.erbzine.com/mag4/0450.html
More on "The Lad and the Lion" along with art for the book by ERB's son, John Coleman Burroughs, at:
http://www.erbzine.com/mag7/0760.html
Bob Hyde had a couple of unpublished illustrations by JCB for "The Lad." That and other neat stuff from Bob's collection:
http://www.erbzine.com/mag9/0971.html

---
Doug McClure played Trampas, not Tarzan, but is endeared to ERB fans for bringing two of ERB's other major characters -- Bowen Tyler and David Innes -- to the silver screen. McClure passed away this date, Feb. 5, 1995, in Sherman Oaks, Calif., and is buried in Santa Monica, Calif., near to the place where many ECOFs and Dum-Dums have been held and likely will take place in the future.
He played David Innes in At the Earth's Core:
http://www.erbzine.com/mag30/3031.html
And Bowen Tyler in The Land That Time Forgot...
http://www.erbzine.com/mag21/2117.html
...and The People That Time Forgot...
http://www.erbzine.com/mag30/3029.html
His wikipedia entry, his IMDB bio, and his gravesite:
https://en.wikipedia.org/wiki/Doug_McClure
http://www.imdb.com/name/nm0565982/
http://www.findagrave.com/cgi-bin/fg.cgi?page=gr&GRid=3129
---

When George Lazenby took over for Sean Connery, he might have wished he'd had as much success as Lex Barker, who took over the role of Tarzan from Johnny Weissmuller. Barker lasted five films to Lazenby's one role as James Bond.
Barker's first Tarzan film, "Tarzan's Magic Fountain" was released on Feb. 5, 1949.This film had two Tarzans: Elmo Lincoln had an uncredited role as a fisherman.
http://www.erbzine.com/mag6/0629.html
Barker's wiki entry and imdb page:
http://en.wikipedia.org/wiki/Lex_Barker
http://www.imdb.com/name/nm0000851/
Another biography page of Barker:
http://www.lex-barker.com/index.php…

---

On Feb. 5, 1962, "Tarzan Rescues Ito" ran in newspapers for 42 days, illustrated and written by John Celardo
Read it starting here:
http://www.erbzine.com/mag44/4438.html
Russ Manning wrote and illustrated "Dead Moon of Pellucidar" which began Feb. 5, 1978, and ran for 52 Sundays. It was reprinted in Comic Strip Preserves #3 and also appears at:
http://www.erbzine.com/mag21/2137.html

---
FEBRUARY 6
---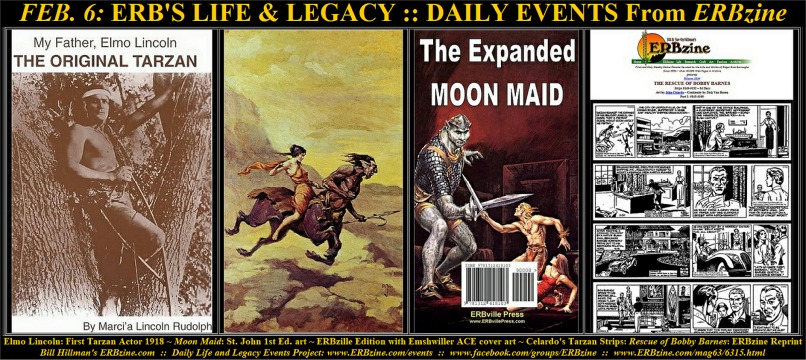 Rochester was more than a character on The Jack Benny Show. It is also the name of several cities in the U.S., including one in Indiana, where -- on this date, Feb. 6, 1889 -- Otto Elmo Linkenhelt was born. Otto, of course, was the first actor billed as Tarzan in 1918's "Tarzan of the Apes." Elmo was honored with a star on the Hollywood Walk of Fame at 7042 Hollywood Boulevard.
Marcia Lincoln Rudolph tells her father's story:
http://www.erbzine.com/mag2/0283.html
Elmo: Tarzan of the Apes Lobby Display and Promo Booklet
http://www.erbzine.com/mag45/4593.html
Lincoln's IMDB page:
http://www.imdb.com/name/nm0511104/

---
"The Moon Maid" -- with three parts originally published in pulp magazines -- was released as a book this date, Feb. 6, in 1926. Unfortunately, parts of the story were cut -- including key passages in the middle section, "The Moon Men." The Ace paperback edition of "Moon Men" uses the text from the original pulp and is, therefore, complete, as are several other later published versions, like this one:
http://www.erbvillepress.com/
All about The Moon Maid - History- Art - e-Text - Articles - Missing Text:
http://www.erbzine.com/mag7/0767.html
The Moon Maid Original Pulp Covers
http://www.erbzine.com/mag2/0225.html
Moon Maid Glossary I
http://www.erbzine.com/mag60/6010.html
Moon Maid Glossary II
http://www.erbzine.com/mag2/0243.html
Conquest of the Moon - Early pulp art
http://www.ERBzine.com/mag60/6024.html
A review of The Moon Maid:
http://www.erbzine.com/mag14/1432.html
A new entry in the officially authorized Moon saga is "Swords Against the Moon Men" by Christopher Paul Carey:
Andy Nunez Review and Interview with author Carey and artist Mark Wheatley - plus interior art:
http://www.erbzine.com/mag62/6289.html
Bridge looks at the "Wobbly" link to ERB's "The Girl from Hollywood" and "The Moon Men:
http://www.erblist.com/erbm…/edgardemain/bridge-wobblies.pdf
A summary of The Moon Maid:
http://www.erblist.com/erblist/maidsum.html
Offsite Review
https://www.blackgate.com/…/from-ancient-opar-to-the-moon-…/

---
"The Rescue of Bobby Barnes" began in the Tarzan daily strip this date in 1956.
The story, illustrated by John Celardo and written by Dick Van Buren, ran for 84 days.
Read it at:
http://www.erbzine.com/mag38/3864.html

---
FEBRUARY 7
---
One thing ERB didn't want was ugly red men. On Feb. 7, 1930, ERB wrote to the editor of "Blue Book," saying,
"Will you tell your artist if it is not too late, that the red men of Mars are supposed to be an unusually handsome race,
as masculine looks are judged by our standards. They should have strong, regular features."
For that and other ERB eclectica, including Tarzan the Wonder Horse, see:
ERBzine Eclectica Issue for January 21, 2000
http://www.erbzine.com/mag2/0259.html
---

One thing ERB did want was for his chauffer to drive a little slower past the naked girl.
On Feb. 7, 1943, ERB climbed an iron ladder to board the McKean for dinner followed by a trip ashore in the landing barge.
Ed and a fellow named Ramey made a 30-mile sightseeing tour via taxi through hills, jungles and villages.
"They would have been a disappointment to Tarzan. We saw a young girl getting a bath by the roadside.
She was no child, and she was entirely naked. Several natives were bathing her as she stood smiling as we passed within a few feet of her.
I was highly incensed. It was shocking, the speed with which our driver drove past."
For more of ERB's events of early 1943, and a thumbnail picture of some other National Geographic-style naked women, see:
Bill Hillman's Illustrated Time Line of Events: 1943 The War Years
http://www.erbzine.com/mag10/1036.html

---

Larry "Buster" Crabbe was born this date, Feb. 7, 1908, according to:
His IMDB site:
http://www.imdb.com/name/nm0185568/
His wikipedia site:
https://en.wikipedia.org/wiki/Buster_Crabbe
The Buster Crabbe Timeline portion of the following page lists a date of Feb. 17, 1907.
However, further down the page, in an article headlined "Paying homage to Isles' Buster Crabbe,"
it is explained that there have actually been several dates listed publicly as the real birthdate of Buster Crabbe:
http://www.erbzine.com/mag5/0595.html
The Feb. 7 date is generally considered to be correct, which means that it is the birth date of two Tarzans.
Jock Mahoney was born in Chicago Feb. 7, 1919. His birth certificate reads: Jacques O'Mahoney.
Jock Mahoney played a villain in
"Tarzan the Magnificent"
http://www.erbzine.com/mag19/1958.html
before becoming the ape-man himself for
"Tarzan Goes to India":
http://www.erbzine.com/mag19/1960.html
and "Tarzan's Three Challenges":
http://www.erbzine.com/mag19/1961.html
He was also in four episodes of Ron Ely's TV Tarzan
http://www.erbzine.com/mag0/0014.html
-- both parts I and II of "The Deadly Silence," "Mask of Rona" and "The Ultimate Weapon."
Listed in the credits as Jack O'Mahoney, he also served as the stunt coordinator for Derek's
"Tarzan the Ape Man."
http://www.erbzine.com/mag21/2150.html

---

Feb. 7 start dates for Tarzan comic strips reprinted in ERBzine:
DAILIES:
-- 1944, "The Fury of the Volcano" 24 days, illustrated and written by Maxon.
http://www.erbzine.com/mag54/5440.html
-- 1947, "The Rage of Tantor" 56 days, illustrated and written by Maxon
http://www.erbzine.com/mag61/6146.html
-- 1949, "Tarzan and the Fires of Tohr," 54 days, illustrated by Paul Reinman and written by Rob Thompson.
http://www.erbzine.com/mag34/3434.html

SUNDAYS:
-- 1932, "Hulvia the Beautiful" Hal Foster, artist; George Carlin, continuity, 11 weeks
http://www.erbzine.com/mag55/5521.html
The following two as listed in the ERBzine List of Sunday Strips compiled by J.G. "Huck" Huckenpohler
-- 1965, "Tarzan's Fever," John Celardo, artist and writer, 21 weeks
-- 1999, "Jane's Quest" drawn by Gray Morrow; written by Allan Gross; reprinted as a souvenir of ECOF 2003.


NEXT:
FEBRUARY WEEK 2 EVENTS
www.ERBzine.com/mag63/6316.html



FEBRUARY WEEK ONE PHOTO ALBUM
http://www.ERBzine.com/mag63/6315pics.html



BACK TO MONTHLY EVENTS CONTENTS
www.ERBzine.com/mag63/6310.html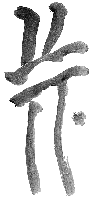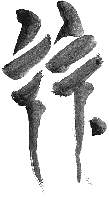 BILL HILLMAN
Visit our thousands of other sites at:
BILL AND SUE-ON HILLMAN ECLECTIC STUDIO
ERB Text, ERB Images and Tarzan® are ©Edgar Rice Burroughs, Inc.- All Rights Reserved.
All Original Work ©1996-2018 by Bill Hillman and/or Contributing Authors/Owners
No part of this web site may be reproduced without permission from the respective owners.