Official Edgar Rice Burroughs Tribute and Weekly Webzine Site
Since 1996 ~ Over 15,000 Webpages in Archive
Volume 0444

MOTES & QUOTES / ERB ECLECTICA
ERB-Date: 2000.09.29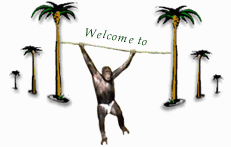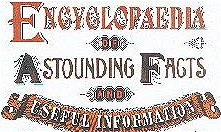 ---
Looking for a Name
Worthy of Burroughs
LA Times, Valley Edition
Thursday, September 21, 2000
By RICHARD FAUSSET
Despite being named for Edgar Rice Burroughs' vine-swinging fictional jungle man, Tarzana hasn't historically been known as the most jungle-like of neighborhoods. That's been changing recently, however, with the ongoing face-lift of the community's downtown shopping district--a project with a decided jungle theme. Included in the plans are small sylvan parks, as well as metal silhouettes of monkeys and other creatures that will hang from the street lights.

Now the Tarzana Business Improvement District is inviting creative Tarzan fans to give the district a name that reflects the contribution of novelist Burroughs, who moved to the area from Chicago in 1919 and named his 540-acre estate Tarzana Ranch, after his famous ape-man. "We're looking for something that's creative, catchy and is in good taste," said Marianne Giblin of the Tarzana Improvement Assn., the nonprofit organization that manages the business district. "They've got a lot of upscale communities around here, so they don't want to make it sound like a theme park. They want to make it sound like a downtown that capitalizes on its unique history."

Entries are open to all--multiple entries are encouraged--and must be received by Oct. 15. They may be mailed to:
TIA, 18653 Ventura Blvd., PMB 323, Tarzana 91356, or faxed to (818) 776-0134
The winner, to be announced by Nov. 1, will receive a $200 gift certificate good at any participating retailer downtown and an engraved brick on one of the new walkways.
--Submitted by Bob Cook

---

Note: The name eventually chosen was Tarzana Safari Walk.
See our the walk taken by the ERB, Inc. staff and Bill and Sue-On
shows that it is a popular Tarzana attraction.
Taking the Tarzana Safari Walk I
http://www.erbzine.com/mag37/3702.html
Taking the Tarzana Safari Walk II
http://www.erbzine.com/mag37/3703.html
Taking the Tarzana Safari Walk III
http://www.erbzine.com/mag37/3704.html


---
The Tarzan Collection boxed set
with four feature films and more.

This video laser disc collection features Johnny Weissmuller and Maureen O'Sullivan as Tarzan and Jane in four Tarzan adventures: Tarzan Escapes (1936), Tarzan Finds a Son (1939), Tarzan's Secret Treasure (1941), and Tarzan's New York Adventure (1944). This is a four-disc set with a four-page colour brochure. Each LD contains one of the four features and several MGM short subjects. The shorts include promotional teasers and trailers for other MGM films, behind-the-scenes footage, screen tests, and more.
---

Decca Tarzan of the Apes album
issued in the '40s - three 78 rpm records.
---
---
HOGARTHARZAN

Thanks to Ron de Laat

Be sure to read our Burne Hogarth feature in
ERBzine 0298
An Informal Chat with the World's Greatest Comics Artist


The flip side of a bookmark
issued by Grosset & Dunlap.
See side one in our new
ERB Encyclopedia feature:
ERB C.H.A.S.E.R. Introductory Page
---
ERB and Star Wars


an excerpt from
The Force Behind
George Lucas
by Paul Scanlon
Rolling Stone Magazine: 1977

A Conversation with the Creator of 'Star Wars'. . .
Who Reveals the Voice behind Darth Vader,
Why Robots Need Love Too,
and Where Wookies Come From

"I didn't want to remake a 2001, I wanted to make a space fantasy that was more in the genre of Edgar Rice Burroughs; that whole other end of space fantasy that was there before science took it over in the Fifties. Once the atomic bomb came, everybody got into monsters and science and what would happen with this and what would happen with that. I think speculative fiction is very valid but they forgot the fairy tales and the dragons and Tolkien and all the real heroes."

Submitted by Frank Blisard
---
Be sure to catch the latest installment of
Frank Blisard's ERB time shift novel:
JACK OF TIME:
Chapter 2 (Pt B) Time's Fool
in this week's ERBzin-e (full graphics or alternate text only)
An entirely new experience in reading.
Not only does it plunge ERB into the future but
the story is fully referenced with scores of illustrations and hot links.

---
ERB C.H.A.S.E.R
ONLINE ENCYCLOPEDIA
An ERB Collector's Hypertexted &
Annotated Storehouse of
Encyclopedic Resources
Main Directory:
ERBzine 0468
Presents:
Tarzan of the Apes
Interior Illustrations
All the interior art
plus summary and chapter titles
from ERB's first Tarzan novel
(Japanese Edition)
From the Tom Lindgren Collection



Volume 0444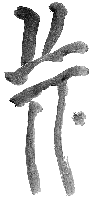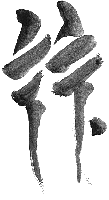 BILL HILLMAN
Visit our thousands of other sites at:
BILL AND SUE-ON HILLMAN ECLECTIC STUDIO
All ERB Images© and Tarzan® are Copyright ERB, Inc.- All Rights Reserved.
All Original Work © 1996-2000/2018 by Bill Hillman and/or Contributing Authors/Owners
No part of this web site may be reproduced without permission from the respective owners.