Official Edgar Rice Burroughs Tribute and Weekly Webzine Site
Since 1996 ~ Over 10,000 Web Pages in Archive
Presents
2012 Print Releases
www.erbzine.com/2012/print


Recommended releases on TARZAN and his First 100 Years

Read the glowing reviews
and excerpts in ERBzine


More on this Scott Tracy Griffin Book
at ERBzine 4016
..

Michael Sellers discusses how the cornerstone of modern science fiction
flopped at the box office but continues to continues to inspire fans and filmmakers.
Book launch at the 2012 Tarzana ERB Centennial Celebrations.
Click to read full cover blurbs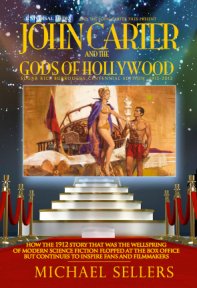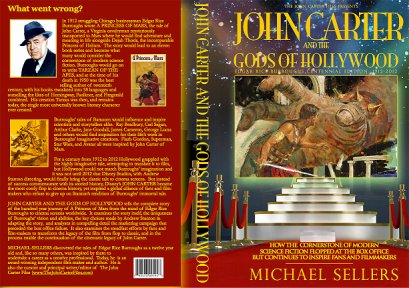 ANDY BRIGGS SWINGS INTO AMERICA
Finally. . . the US Releases
More about Andy Briggs' Authorized Tarzan Series:
ERBzine 3423 | ERBzine 3424

Ape-Man:
The Unofficial and Unauthorised Guide to 100 Years of Tarzan
by Sean Egan
More on this comprehensive book at ERBzine 3739

In October 1912, readers of The All-Story magazine were enthralled by Edgar Rice Burroughs' tale of John Clayton, an orphaned English lord given a simian upbringing in the African jungle who went on to reclaim his birth-right in civilisation while maintaining one foot in the savage land he had conquered. The character went on to appear in more than two dozen sequels by Burroughs as well as many adaptations.

This book traces Tarzan's history in prose, film, comic strips, comic books, radio, stage, television, computer games and merchandise, charting the rise of one of the most popular and iconic characters in fiction. Included is the last ever interview with Danton Burroughs (grandson of Edgar Rice Burroughs), plus exclusive comments from Michael Moorcock, Hugh Hudson, R A Salvatore and the oldest surviving screen Tarzan, Denny Miller, amongst many more. The book also examines the massive changes in public attitudes towards Africa, race, hereditary peers and wildlife conservation that may finally deal Tarzan the fatal blow that any number of sinister safaris and high priests of mysterious lost cities failed to. A comprehensive exploration of one of the most famous icons of the last hundred years.
500pp approx. A5 paperback book ~ ISBN 978-1-84583-067-0 (pb) ~ £15.99

ERB GRAPHIC NOVELS
Martin Powell's ERB Project is progressing nicely.
A series of all-new graphic novels is coming this year from Sequential Pulp/Dark Horse Comics.
Authorized by Edgar Rice Burroughs, Inc.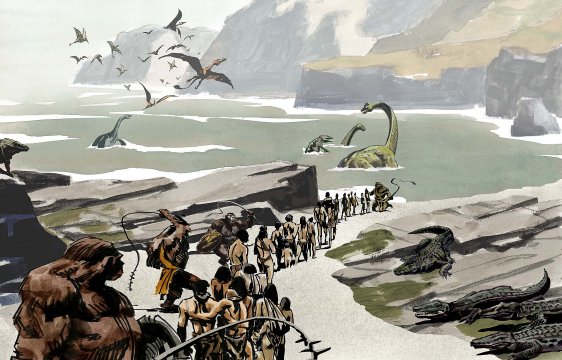 New John Carter Book Releases from Disney
Featured at our John Carter Film News Site
www.cartermovie.com
Collected John Carter of Mars Books
New Movie Novelization and Volumes 1-3 by Edgar Rice Burroughs
JOHN CARTER
The Movie Novelization
Also Includes
A Princess of Mars
.

John Carter of Mars I
A Princess of Mars
Gods of Mars
Warlord of Mars
.

John Carter of Mars II
Thuvia, Maid of Mars
The Chessmen of Mars
The Master Mind of Mars
A Fighting Man of Mars

John Carter of Mars III
Swords of Mars
Synthetic Men of Mars
Llana of Gathol
John Carter of Mars
.

NEW DARK HORSE RELEASES
Featured at ERBzine 2595 and ERBzine Swag
TARZAN: THE JESSE MARSH YEARS VOLUME 10 - Now Available
Written by Gaylord DuBois, art by Jesse Marsh.
Tarzan faces his most harrowing adventure yet when his treehouse is targeted and destroyed by slavers, who kidnap Jane and Boy! This volume sees Tarzan battle lion-sized wasps, outwit ivory poachers, brave giant spiders to find desperately needed medicine, become stranded in the Valley of Monsters, and even track a murder cult for the British government. Reprinting Dell's Tarzan #47-#51, from 1953, for the first time.
Introduction by PictureBox's Dan Nadel.
Dark Horse ~ $49.99

TARZAN: THE JESSE MARSH YEARS VOLUME 11 - Coming Soon
Written by Gaylord DuBois, art by Jesse Marsh.
Jesse Marsh continues revolutionizing comics art, imbuing these action-packed adventures with a blend of grace and power that has rarely been matched. Whether swinging through Marsh's beautifully rendered jungle, flying through the air atop his giant eagle, or battling marauders alongside his friends from all over Africa's land of Pal-ul-don, Tarzan proves one of comics greatest heroes. And fifty issues in, Jesse Marsh keeps getting better!

Dark Horse ~ $49.99
..
BROTHERS OF THE SPEAR ARCHIVES VOLUME 1 - HARDCOVER - Now Available
Written by Gaylord DuBois, art by Jesse Marsh and Russ Manning
Young Natongo and his adopted brother Dan-El share a bond much stronger than blood, so when they learn of Dan-El's true father and his lost people, they pledge to discover the secret of his birthright together. Their journey across Africa reveals danger at every turn, but nothing to match the shock of finding Dan-El's home enslaved by an evil witch doctor. With only each other to fall back on, can the brothers of the spear survive battle, exile, shipwreck, and more to overthrow the usurper so Dan-El can take his rightful place as king? Collecting the backup stories from Tarzan #25-#67!
Dark Horse ~ $49.99
.


"John Carter: The Gods of Mars" #1, the comic book
Marvel Comics ~ Story by Sam Humphries ~ Art by Ramon Perez
Colors by Jordie Bellaire ~ Letters by Cory Petit ~ Cover by Julian Totino Tedesco

"John Carter' the movie hit theaters March 9th, but that won't be the only medium in which we'll see the character this year.

First, a little history for those who might not be familiar with John Carter. The character first appeared in novels by Edgar Rice Burroughs beginning in 1912. A former Confederate Captain, Carter appears to die and is mysteriously transported to Mars, where he is thrust into the middle of a battle between evil forces. The novels were highly successful, and the character so compelling that Carter ended up being in other stories throughout the years. From his own comic strips to comic books, Carter kept popping up throughout the decades following his initial appearance in the Burroughs novels. The character has also been in various TV shows and films, as well as Alan Moore's "The League of Extraordinary Gentlemen."

And now Marvel is bringing John Carter back to the comic book genre with this new series. Created by Sam Humphries (Sacrifice) & Ramon Perez (Jim Henson's Tale of Sand), the story centers on Carter returning to Mars to save the planet from Martian gods. The comic book was produced in collaboration with the Edgar Rice Burroughs estate.

Jane Carver of Waar
By Nathan Long

Night Shade Books, 312 pp., $14.99

Nathan Long's devilishly entertaining homage to Edgar Rice Burroughs gets the updating right. "Jane Carver of Waar" features airships and romance and savage four-armed warriors, but in the John Carter role it has Jane Carver, a sword-swinging biker chick swashed in leather and buckled in a bronze bra. Burroughs' prose is vigorously updated, with flowers "the electric pink of a hooker's hot pants" and food "that tasted like the paste I wasn't supposed to eat in kindergarten." Long also includes more explicit sex and violence than Burroughs dared consider. Still and all, I think the old guy would have approved.

A new German language Tarzan edition.

A 3-volume boxed set containing
"Tarzan of the Apes,"
"Tarzan and the Castaways" and
"Tarzan and the Madman".

The books feature ten interior illustrations.

NEW FROM LIBRARY OF AMERICA
www.loa.org/volume.jsp?RequestID=364
Edgar Rice Burroughs keepsake editions:
The Library of America celebrates the centennial of
Tarzan of the Apes and A Princess of Mars
with two high-quality, Smyth-sewn volumes


Gods of Opar:
Tales of Lost Khokarsa
by Philip Jose Farmer and CP Carey
Dust jacket by Bob Eggleton ~
In limited and trade editions

.

The Tarzan Novels of Edgar Rice Burroughs:
An Illustrated Reader's Guide
By David A. Ullery
Those who recognize that the original Tarzan is a literary creation of Edgar Rice Burroughs understand that the exploits of Tarzan are best explored through the magical medium of the printed word. Readers can experience a journey that lasts through 24 books and wanders not only into the jungle depths but farther down through the Earth's crust into the savage prehistoric land of Pellucidar. Also covered is the long out of print The Tarzan Twins as well as the recent Tarzan, the Lost Adventure and The Eternal Savage. This book serves as a literary guide to all the Tarzan novels.
Section One provides an overview of Tarzan the character, including a list of the many names and titles used by and given to Tarzan;
Section Two covers the mythical language used in the novels, including a dictionary of the ape language;
Section Three enumerates the lost cities, civilizations, tribes, peoples and religions discovered by Tarzan, detailing their religious rites and locations;
Section Four describes the characters (human and otherwise) found in the novels;
Section Five gives summaries of all 24 books that comprise the Burroughs canon.
The book also includes over thirty illustrations from the series' various printings.

NEW FROM DYNAMITE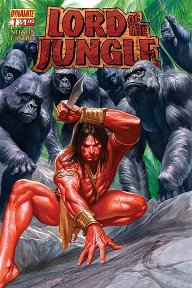 .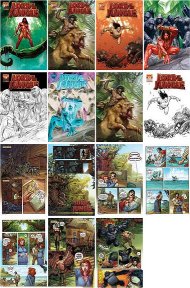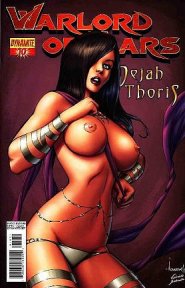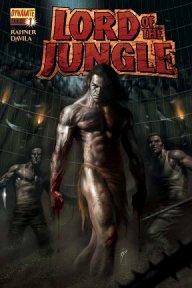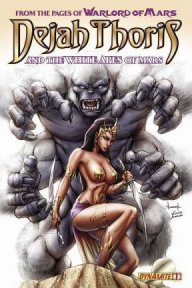 Dynamite is still churning out unauthorized editions oblivious to law suits.

| | |
| --- | --- |
| New from Brian Bohnett: The first Jane of the Cinema | Samples of the many John Carter reprints |

A Princess of Mars - The Annotated Edition
- and New Tales of the Red Planet
Edgar Rice Burroughs (Author), Matthew Woodring Stover (Author),
Daniel Keys Moran (Author),
Chuck Rosenthal (Author), Aaron Parrett (Author), Mark D'Anna (Author),
Michael Kogge (Author), Dan Parsons (Illustrator), Robert Zeuschner (Introduction)

---

For a hundred years, the Mars novels of Edgar Rice Burroughs offered readers their first glimpse of life on the red planet. Now join Captain Carter on his maiden voyage to Mars in what is a fully annotated edition of the classic A Princess of Mars, with extensive notes prepared by noted Burroughs scholar Aaron Parrett. And thrill to all-new adventures written in tribute to the novel by Matthew Stover (Star Wars: Revenge of the Sith, Caine's Law), Daniel Keys Moran (The A.I. War), Chuck Rosenthal (The Heart of Mars) and more!

JOE KUBERT'S TARZAN OF THE APE:
ARTIST'S EDITION
($100, hardcover, black and white, 156 pages, 12" x 17")
Available in stores September 2012.

Joe Kubert is one of the most lauded artists in the history of comics, a true living legend. He has been a vital creative force since the 1940s and remains so to this day. He has had defining runs on Hawkman, Enemy Ace, Tor, Sgt. Rock, and many others. Among his career highlights is Tarzan of the Apes, and Kubert's rendition could arguably be called the definitive comic adaptation of the Ape-man. "To have the Tarzan stories I drew commemorate the 100th anniversary of a strip I fell in love with as a kid is the thrill of a lifetime," said Joe Kubert, writer and artist of all the stories in this Artist's Edition. This Artist's Edition collects six complete Kubert Tarzan adventures, including the classic four-part origin story. Each page is vividly reproduced from the original art and presented as no comics readers have seen before. For fans of Kubert and Tarzan, this new entry in the Eisner-winning Artist's Edition line must be seen to be believed!

Windy City Pulp Stories No. 12
100 ANNIVERSARY SPECIAL
Black Dog Books

Tom Roberts (ed.)

Tarzan by Petar Meseldzija

September 2012 release from
Dark Dragon Books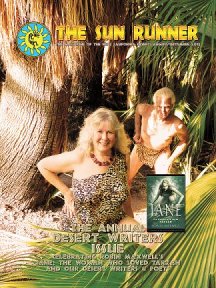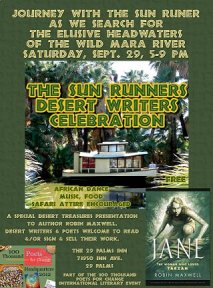 Robin and Max on the cover of the annual Desert Writers Issue



FROM DARK HORSE
Tarzan: The Russ Manning Years Volume 1 HC

Experience three of Edgar Rice Burroughs' Tarzan novels as drawn by Russ Manning, the most beloved comic-book interpreter of the lord of the jungle! Collecting Tarzan #155–#161,#163, #164, #166, and #167, from the 1960s, this volume is an essential addition to any comics fan's collection!

* Collecting Russ Manning's adaptations of Tarzan of the Apes, Tarzan and the Jewels of Opar, and Tarzan the Untamed!

Writer: Gaylord DuBois ~ Artist: Russ Manning
Publication Date: December 19, 2012 from Dark Horse
Format: FC, 288 pages; HC, 7" x 10" ~ Price: $49.99
ISBN-10: 1-59582-937-7 ~ ISBN-13: 978-1-59582-937-5
,..

Tarzan: The Once and Future Tarzan (one-shot)

Just in time for the 100th anniversary of Edgar Rice Burroughs's Tarzan of the Apes, artist Thomas Yeates (Prince Valiant, Conan) spins a surprising new tale that drops the lord of the jungle in an unfamiliar setting—the future! Can Tarzan's vine-swinging skills serve him in the half-flooded ruins of a future London?
* Artist Thomas Yeates returns to one of his favorite subjects!
* From the pages of Dark Horse Presents!
Artist: Thomas Yeates ~ Colorist: Lori Almeida ~ Cover Artist: Thomas Yeates
Writers: Alan Gordon, Thomas Yeates
Publication Date: October 31, 2012 ~ Format: FC, 32 pages
Price: $3.50
UPC: 7 61568 21707 0 00111
..


.
THE UNAUTHORIZED TARZAN
A Collection of Charlton's Jungle Tales of Tarzan #1-#4.
Hard Cover and Limited Edition
Joe Gill (W), Sam J. Glanzman (P/I), Bill Montes (P), and Ernie Bache (I)
On sale March 20, 2013 ~ 112 pages ~ $29.99 and $59.99

A classic run of Tarzan comics, reprinted for the first time! In the 1960s, believing Tarzan to have fallen into the public domain, Charlton Comics enlisted Joe Gill (Flash Gordon, House of Mystery) and Sam Glanzman (Hercules, Our Army at War) to create a new comics version of the Lord of the Jungle.
Only four issues were produced before Charlton was forced to end the series, and much of the original print runs were destroyed.
• Includes never-before-seen Tarzan comic strips
by Glanzman and historical essays by Roger Broughton!
• Also available in a limited edition of 250 copies, featuring a tip-in signed by Glanzman!
www.comicbookresources.com/news
.
Tarzan of The Apes/The Return of Tarzan
Classiccomicpress.com : Homeworld Press~ $29.95 USD

Edgar Rice Burroughs' Tarzan of the Apes first appeared on the pages of All Story Magazine, dated October 1912. To celebrate Tarzan's 100th year, Homeworld Press (an imprint of Classic Comics Press, Inc.) proudly presents the first two seminal novels starring the mighty Lord of the Jungle under one cover. This Centennial Edition features the original, unexpurgated text of Tarzan of the Apes and The Return of Tarzan.
This special Centennial Edition reprints the original texts for both books and is limited to 500 copies.
Hardcover, 488 pages, with cover art and lavishly detailed black and white illustrations created by Sal Amendola exclusively for this volume.

"I received my copy of your Tarzan centennial book in the mail today. WOW! It blew me away." - Raymond LaBeau
.
THE APE MAN'S BROTHER by Joe R. Lansdale

Orphaned by a plane crash, raised in the wilds of a lost world hidden somewhere beneath a constant mist, The Big Guy and his ape-man brother from another mother are living a life of danger amongst rampaging dinosaurs, giant birds, warring ape tribes, and all manner of deadly beasts. It's a wonderful existence for someone like The Big Guy and his furry brother, except for the flea problem. Then an expedition of explorers from the outside turn his world inside out. Or rather a very blonde beauty called The Woman does. It leads to his and his ape brother being convinced to fly to New York by zeppelin, where they become the toast of the town. They even make Hollywood movies. It seems perfect. At least until The Big Guy does something that comes quite naturally to him in the wild, but leads to public humiliation in this new found world. To make matters worse, his ape brother has grown to not only love the pampered life, meals he doesn't have to chase down, good cigars, fine wines and statuesque women, he's come to like the Wrong Woman. Changes are afoot. They lead to a return to the world beneath the mist, and a deadly and unexpected encounter with a foe that is in many ways far worse than any dinosaur. Envy, jealousy, greed, fleas, and pyramids under the mist, are all part of this rollicking novella of the sort only Joe R. Lansdale could write. And don't forget dinosaurs.

Subterranean Press (November 30, 2012)
.
Korak, Son of Tarzan Archives
May 14, 2013 Release

The son of the jungle lord gets his own title, in this beautiful, imaginative spinoff from longtime Tarzan writer Gaylord DuBois and fan-favorite artist Russ Manning!

In the first of two volumes collecting Manning's complete run on the series, Tarzan and Jane's son, Boy, takes the name Korak - in the language of the apes, "The Killer" - alongside his chimpanzee sidekick Pahkut, and begins to carve out his own legend among the creatures of Africa.

Every bit as exciting and gorgeous as DuBois and Manning's work on Tarzan, these tales of a boy becoming a man are rip-roaring adventure for fans of all ages.

Hardcover: 192 pages ~ Publisher: Dark Horse (May 14, 2013)
ISBN-10: 1616550953 ~ ISBN-13: 978-1616550950
From the Offices of ERBzine
.





BILL HILLMAN: Editor and Webmaster
BILL AND SUE-ON HILLMAN ECLECTIC STUDIO
ERB Text, ERB Images and Tarzan® are ©Edgar Rice Burroughs, Inc.- All Rights Reserved.
All Original Work ©1996-2012/2015 by Bill Hillman and/or Contributing Authors/Owners
No part of this web site may be reproduced without permission from the respective owners.