Official Edgar Rice Burroughs Tribute and Weekly Webzine Site
Since 1996 ~ Over 10,000 Web Pages in Archive
Presents
Volume Media

2012 ERB MULTI-MEDIA AND COLLECTIBLES
2012 ~ The ERB/John Carter/ Tarzan Centennial Year ~ was an exciting one.
In addition to the many conventions, celebrations and book releases
the year also brought a flood of collectibles and multi-media releases.
For more information review our ERB Eclectica series in Archive:
www.ERBzine.com/eclectica


2012 has been a busy and fantastic year for Jane Goodall. . .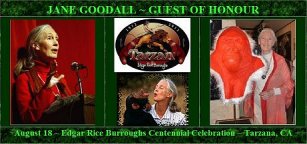 and she doesn't appear to be winding down:
Dr. Jane Goodall at the Warner Grant Theater in San Pedro
Friday January 4th 7:30pm
Spend an evening with Dr. Jane Goodall and Friends:
Join world renowned primatologist, Dame of the British Empire, founder of the Jane Goodall
Institute, UN Messenger of Peace and 2013 Rose Bowl Grand Marshall for
an evening of inspirational music and stories of a lifetime from a lifetime of adventure.
Tickets are $20 for students; $35 for adults and $75 for VIP.
There will be a VIP reception, with Dr. Goodall following the show, with appetizers and a no host bar.
Please purchase tickets at
www.experiencesanpedro.com or
www.brownpapertickets.com/events/302866
ALL PROCEEDS GO TO SUPPORT THE WORK OF DR JANE GOODALL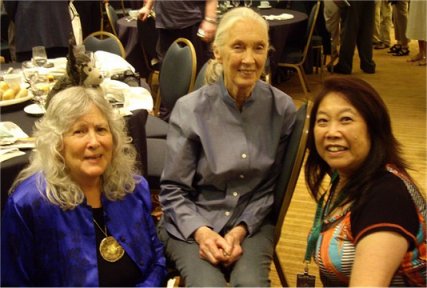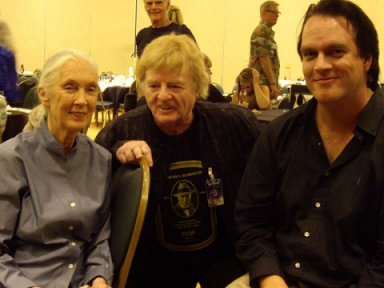 Chatting with Jane Goodall a the 2012 Tarzana DUM-DUM


Unique Leather Art Created by Bob Hibbard



A BUSY YEAR FOR ERB ARTISTS

.

.

.
SPECIAL GUESTS OF HONOUR
AND SPEAKERS AT
THE 2012 TARZANA ECOF
The 100 Year Celebration
.

FaceBook

ROBIN MAXWELL AT THE 2012 TARZANA ECOF
JANE: The Woman Who Loved Tarzan
Interview Excerpt with Author Robin Maxwell

"My next novel Ė it wonít be published till September 2012, is JANE: The Woman Who Loved Tarzan. Itís set in 1912 and itís fiction, so I suppose it could be considered historical fiction. But it was written (with the full authorization and support of the Edgar Rice Burroughs Estate) as a Tarzan classic. It's the first novel in the ERB Tarzan franchise to be penned by a woman, and the first of the series written from Janeís point of view. It crosses several genres (adventure, sci-fi/fantasy, romance, and womenís literature), but at its heart it is, like all my other books, the story of a strong, fabulous woman who stands tall under extraordinary circumstances." ~ Robin Maxwell

www.robinmaxwell.com

.

.

THE 2012 TARZANA ECOF

Jim Sullos

JIM SULLOS AT THE 2012 TARZANA ECOF
. . . and . . .
FLASH REMINDER!
Monday, 27 February 2012, BBC Radio 4 broadcast
"Tarzan: Lord of the Jungle," with James Sullos of ERB, Inc.,
Desmond Morris, and Jeffrey Richards.
.

.

Sue-On's Nail Tribute: Hillman and ERB DooDads




TARZAN THE MUSICAL STILL PLAYING AND BREAKING RECORDS AROUND THE WORLD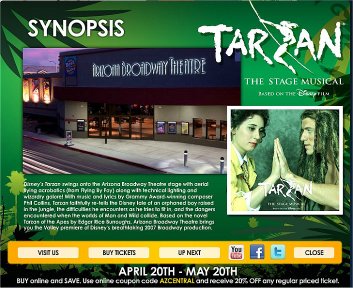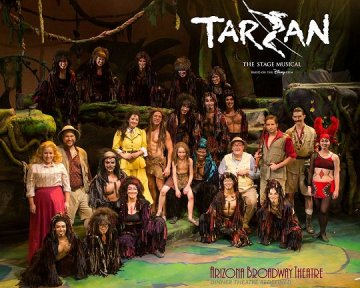 Tarzan the Musical On Stage In Arizona

.
A NEW TARZAN FILM IN PRODUCTION

.
The 1921 Serial Starring Elmo Lincoln Available on YouTube

.
COINS FROM BARSOOM

Mars 100th Anniversary Coinage
designed by fantasy coinmaker Tom Maringer

PRINCESS OF MARS METAL TAGS


.
Edgar Rice Burroughs Inducted into the San Fernando Valley Hall of Fame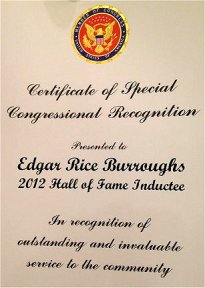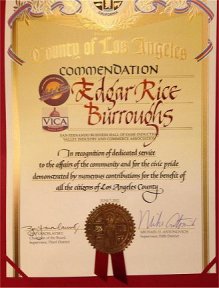 Cathy Wilbanks | Dejah Burroughs | Linda Burroughs | Llana Jane Burroughs | Jim Sullos
.
JOHN CARTER NEWS AND REVIEWS. . . and MAPS
www.cartermovie.com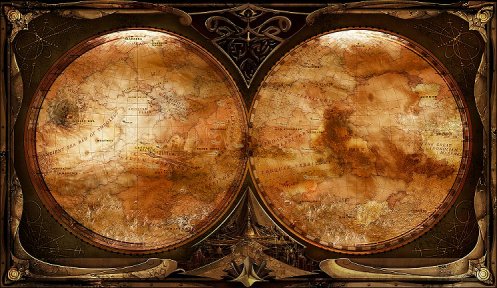 Disney's Barsoom from John Carter
Learn about Barsoom maps, Tharks and more with the iPad app Disney Second Screen: John Carter
| | |
| --- | --- |
| New Barsoom Map by Khanada Taylor | New Barsoom Map by Oberon Zell |
.
Aristocrat's Tarzan(R)
Lord of the Jungle(TM) Slot Jackpot
has paid out over $1,000,000 this year
live-pr.com



Asylum's Princess of Mars title change
THE MARTIAN COLONY WARS
.
A memorable year for the Bohls . . .
Not only did they spearhead the first TARZAN FESTIVAL in Morgan City, LA
and appear at other major festivals and showings around the US. . . but . . .

Cover illustration for Al and
Allison Bohl's new Tarzan documentary.


Tarzan documentary shines light
on seminal moment in Louisiana film history
Times-Picayune ~ May 11, 2012,
. . . .they capped an already memorable year, when filmmaker Allison Bohl and Peter DeHart
were married in a spectacular wedding ceremony -- officiated by Allison's father, Al.
.


A CONVERSATION WITH GEORGE T. McWHORTER
Another ERB-related film project by Allison Bohl
GEORGE T. McWHORTER
University of Louisville

It is rare in life that I cross paths with someone and immediately feel they should have documentary made about them.

While making our Tarzan documentary I met a amazing man George T. McWhorter who is an Edgar Rice Burroughs rare book collector and archivist.

I wanted right away to make a film about him, a year and some months later here it is...
A wonderful memento of
this ERB Centennial Year
From George McWhorter
A 100 Years Glass Paperweight
.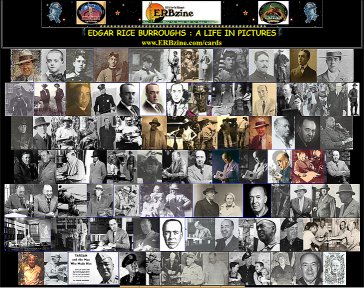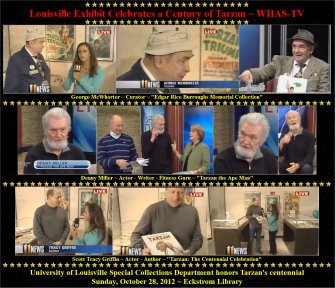 .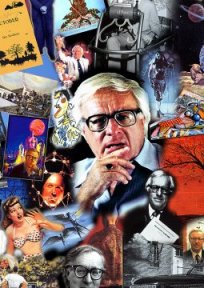 .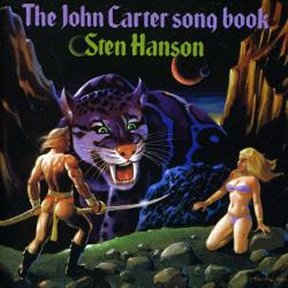 .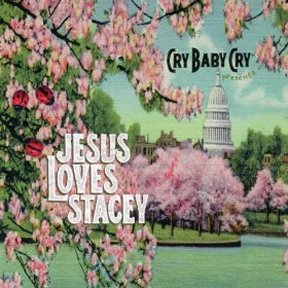 .



Collectibles from the Burroughs Bibliophiles
at Tarzana 2012 Dum-Dum

Burroughs Bibliophiles Souvenir Cup
available at Dum-Dum 2012
Designed by Laurence Dunn


ManyDum-Dum Souvenir Items with the
Official Burroughs Bibliophile St. John Logo
Items in preparation from BB president Henry Franke

Burroughs Bibliophiles Centennial Sticker by Dick Spargur

.

RALPH HERMAN
Encino-Tarzana Library to Celebrate Tarzan Centennial
Local historian Ralph J. Herman, Sr. shares some Tarzana history
in honor of the 100th anniversary of Edgar Rice Burroughs' classic 'Tarzan of the Apes'.
Encino-Tarzana Patch

.

.

.



ROBIN MAXWELL & JANE VIDEO
Robin Maxwell, the best-selling author of The Secret Diary of Anne Boleyn
went on a whirlwind tour to promote her newest novel,
Jane - The Woman Who Loved Tarzan,
appearing before sell-out crowds at Comic-Con, Barnes & Noble, KTLA,
and the fabled Book Soup on Sunset Blvd., among others.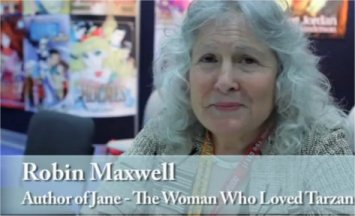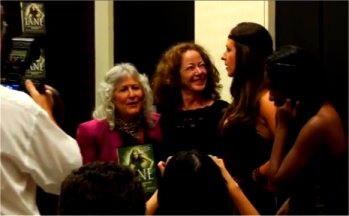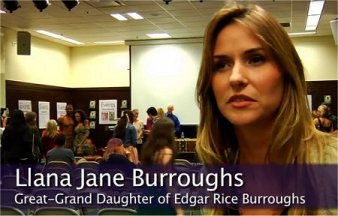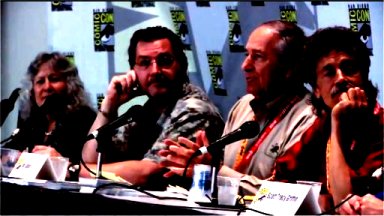 More ERBzine features on the 2012 Comic-Con at
ERBzine 3918 | ERBzine 3919 | ERBzine 3920


NEW PULP WRITERS DOCUMENTARY FROM GALAXY PRESS
We spent a great day with Galaxy Press on Hollywood Blvd
Taping a documentary on Pulp Writers ERB and L. Ron Hubbard
The interview was conducted by president John Goodwin and will be aired in 2013.

---


BACK TO THE MAIN 2012 MENU
.





BILL HILLMAN: Editor and Webmaster
BILL AND SUE-ON HILLMAN ECLECTIC STUDIO
ERB Text, ERB Images and Tarzan® are ©Edgar Rice Burroughs, Inc.- All Rights Reserved.
All Original Work ©1996-2012/2015 by Bill Hillman and/or Contributing Authors/Owners
No part of this web site may be reproduced without permission from the respective owners.