DUM-DUM 2019: WILLCOX, ARIZONA
9. FORT GRANT II
Roadside History From Doug Hocking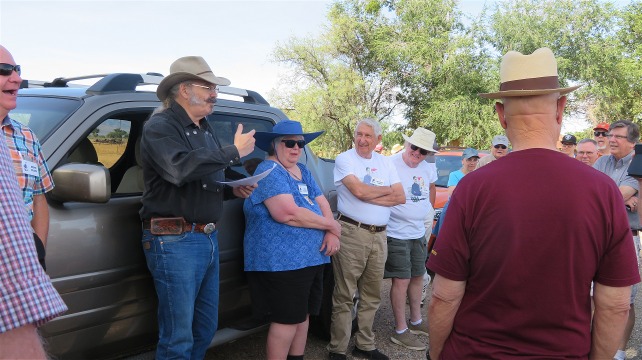 .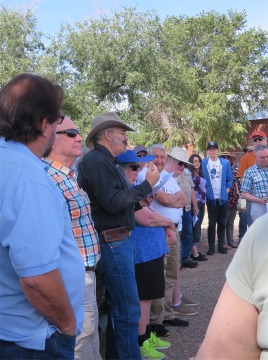 Doug Hocking ~ Joan Bledig, Burroughs Bulletin President ~ BradVinson and Bill Hillman of ERBzine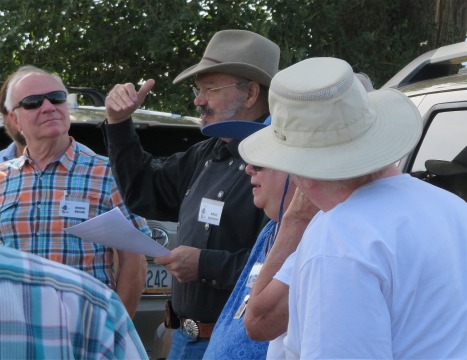 .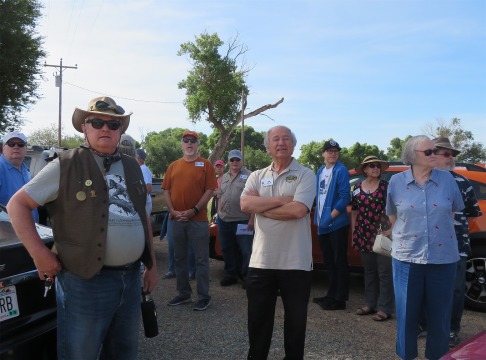 Bernd Brand ~ Doug Hocking ~ Bill Hillman :: Jim Sullos, ERB, Inc. President in crowd centre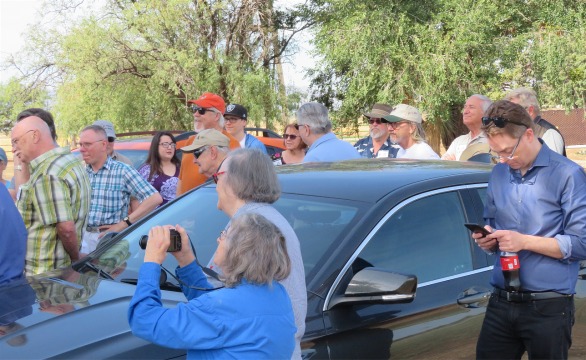 .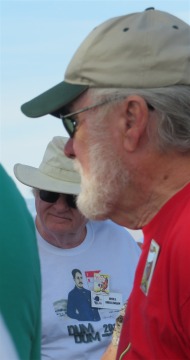 Christopher Carey of ERB, Inc. taking photos :: Bill Hillman of ERBzine and John Tyner of The National Capitol Panthans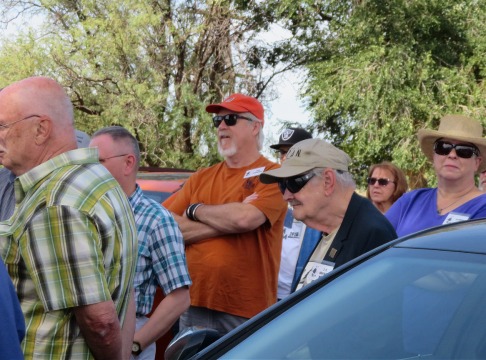 .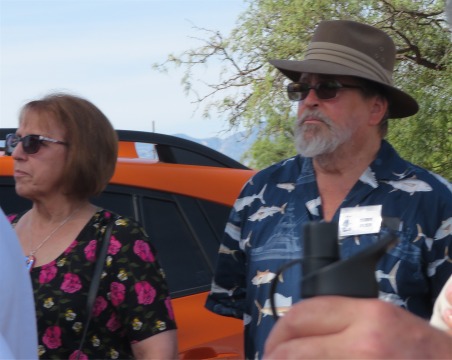 Henry Franke ~ John Tyner ~ Huck Huckenpohler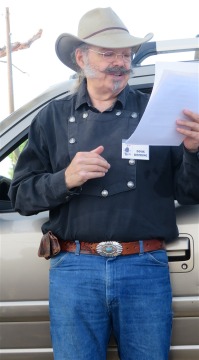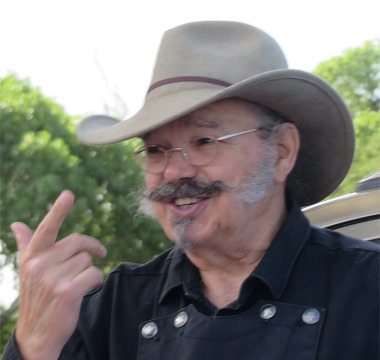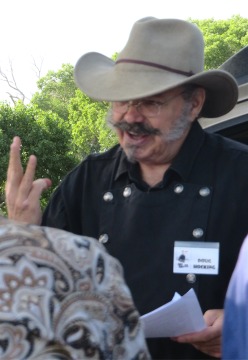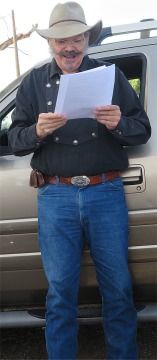 Doug Hocking sharing history of the area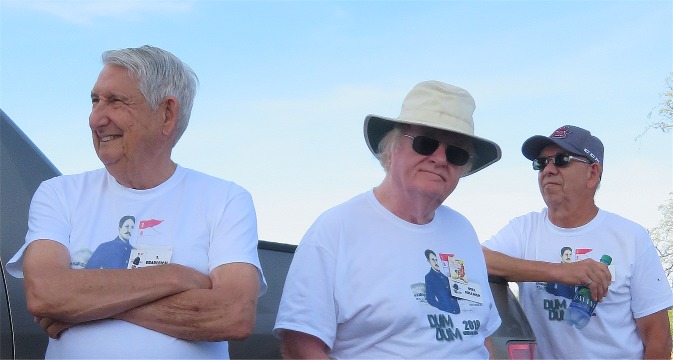 Brad Vinson ~ Bill Hillman ~ Joe Lukes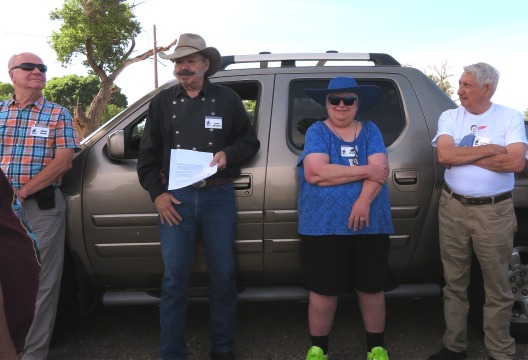 .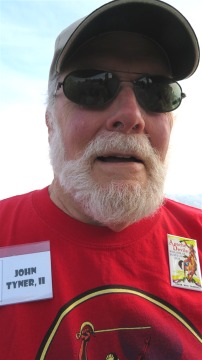 Bernd Brand ~ Doug Hocking ~ John Bledig ~ Brad Vinson :: John Tyner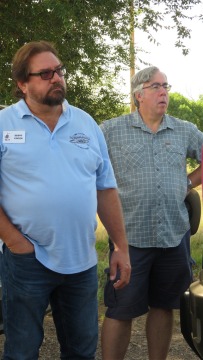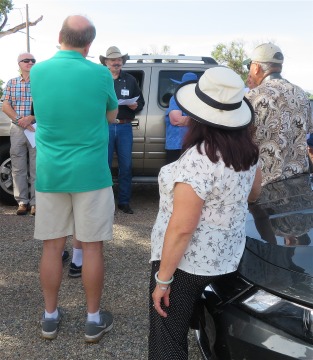 Brent Vinson ~ Gary Buckingham ~ Tracy Griffin ~ Sue-On Hillman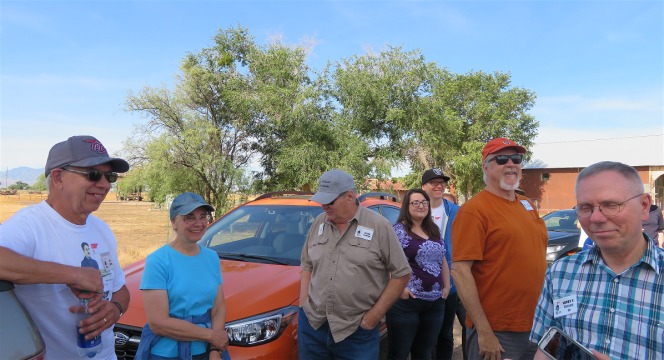 Joe Lukes ~ Elaine Casella ~ Frank Puncer ~ Eric and Catherine Olsen ~ John Tyner ~ Henry Franke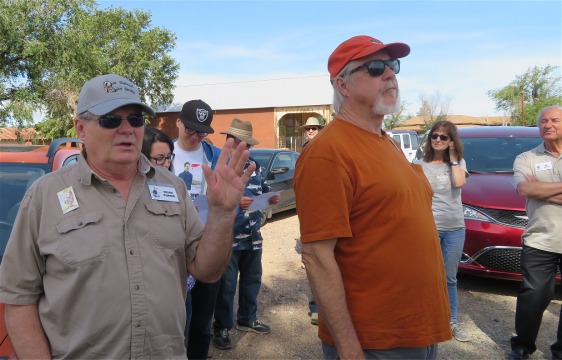 Dum-Dum Host: Frank Puncer and John Tyner
BACK ON THE ROAD
As Far As Peneteniary Security Will Let Our Caravan Go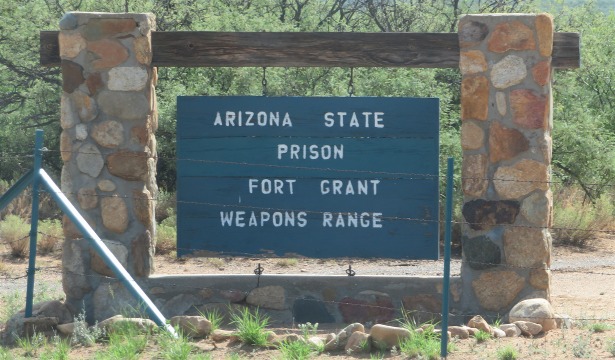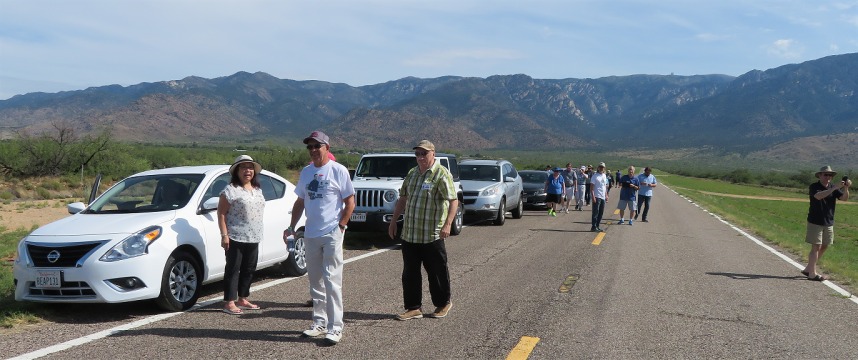 Prison Security stops the Caravan from driving closer to the old Fort Grant site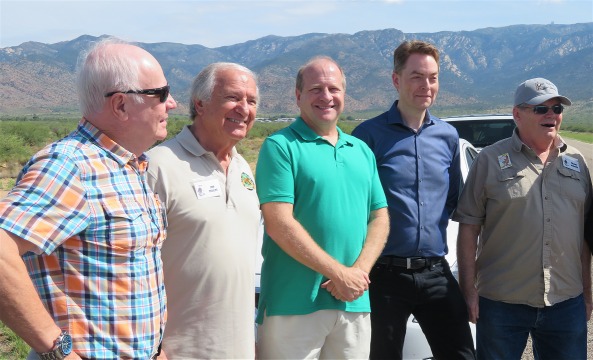 One of many photos taken with Fort Grant in the far-off distance

Bernd Brand ~ Jim Sullos ~ Scott Tracy Griffin ~ Chistopher Paul Carey ~ Frank Puncer ~ Doug Hocking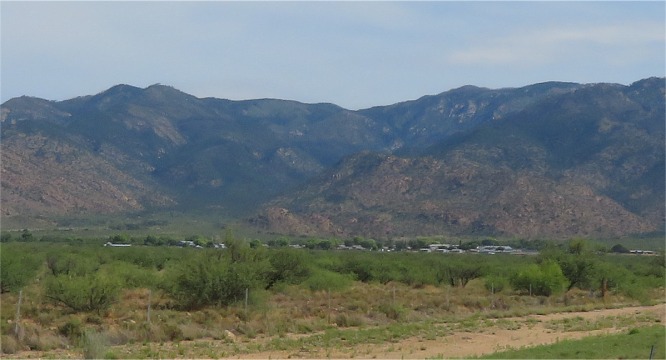 Fort Grant as of today in the distance