Official Edgar Rice Burroughs Tribute and Weekly Webzine Site
Since 1996 ~ Over 15,000 Web Pages in Archive
Volume 7065

DUM-DUM 2019: WILLCOX, ARIZONA
7. EXPLORING WILLCOX II

Willcox Historic Railway Station
(Now City Hall)
ERB Arrived here on the train from Chicago on his way to Fort Grant

On May 13, 1896 young Ed Burroughs enlisted at the Detroit recruiting station. Since he was underage he had to have his father's permission. He was assigned to the Seventh Cavalry at Fort Grant, Arizona Territory in response to his request that he be given "absolutely the worst assignment in the United States Army." The "Bloody Seventh" had seen action at the Little Bighorn in 1876, Wounded Knee in 1890 and on the streets of Chicago during the Pullman strike in 1894.

Entries in Ed's notebook present a fascinating narration of the ten months he spent with the U.S. Cavalry. On the date of his enlistment, he noted that his weight was 153 and his height five feet nine inches. "Sworn in 9 am. Assigned to Troop B 7th U.S. Cav. May 24th 1896. Arrived Fort Grant May 23rd."

The journey to the fort began with a railroad trip to Willcox, Arizona where he had to spend the night. Since he had used up all his funds during the rail journey he spent a hungry and sleepless night waiting for the morning stage coach to Fort Grant. His fellow passenger on the 26-mile stage coach trip was a young prostitute who was employed at the nearby brothel that catered to troops.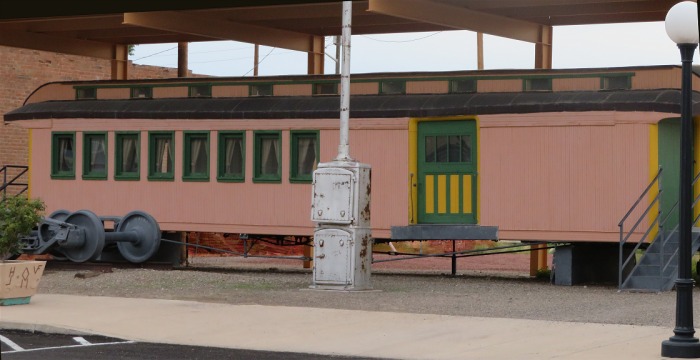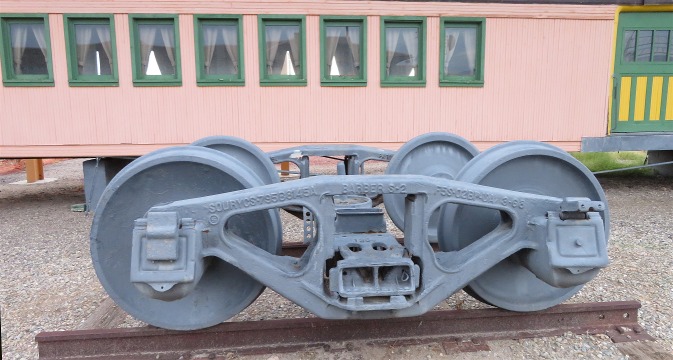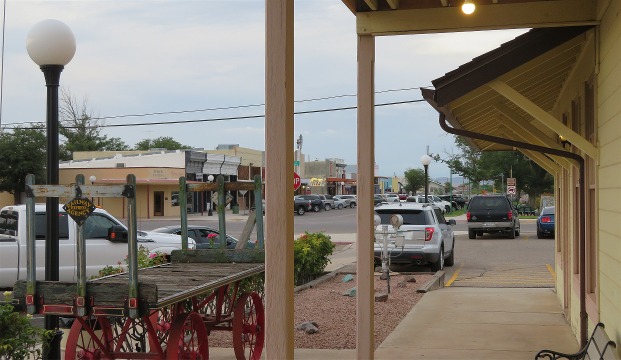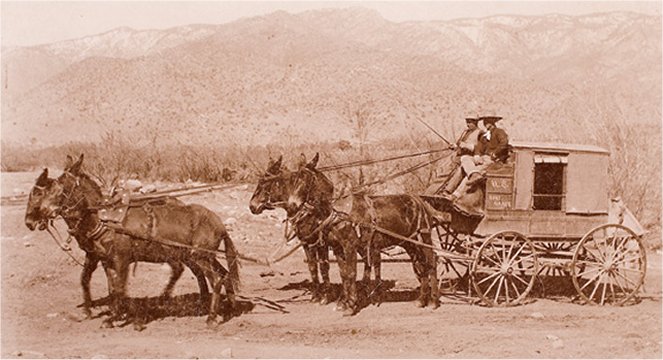 The Stage To Fort Grant


WILLCOX HISTORIC THEATRE
Tarzan's Greatest Adventure


Tarzan's Greatest Adventure was the 24th in the series of 'Tarzan films that began with Tarzan the Ape Man (1932) starring Johnny Weissmuller. By the point of Tarzan's Greatest Adventure, the Tarzan series was over three decades old and the title role has passed through two studios – MGM and then RKO Radio Pictures – and the loincloth has passed between three actors – Johnny Weissmuller and Lex Barker, before ending in the hands of Gordon Scott.

Most of the other Tarzan films had settled into a comfortable, easy formula – Tarzan swinging on a vine, speaking pidgin English; routine plots concerning evil white trappers/evil natives etc; and comic relief frolics with Cheetah. That all changed with the entry of producer Sy Weintraub into the series, which began with Tarzan's Greatest Adventure. Sy Weintraub made a concerted effort to take the Tarzan film back to Edgar Rice Burroughs' original conception – that of a primal hero who speaks perfect English and can operate with equal agility in both civilized society and the world of the jungle.

The film was shot on location in Kenya, Africa. Cheetah appears only during one line ("So long, Cheetah"). This is because the chimpanzees brought from England to Kenya for the filming were so terrified of the jungle night noises they wouldn't perform. The villains are four different British types: Slade (Anthony Quayle), Kruger (Nial McGinnis), O'Bannion (Sean Connery), and Dino (Al Mulock). When producter Sy Weintraub asked Sean Connery to appear in the next Tarzan movie, he said he couldn't because "two fellows took an option on me for some spy picture and are exercising it. But I'll be in your next." The "spy picture" was the first James Bond film, Dr. No (1962).
Many fans rank this film as one of the best Tarzan films.

More in the ERBzine Silver Screen Series at
www.erbzine.com/mag19/1957.html

Willcox Historic Theatre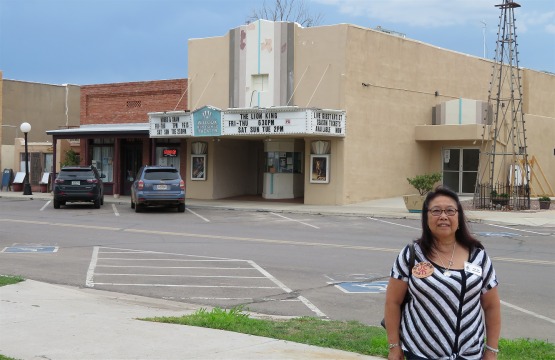 .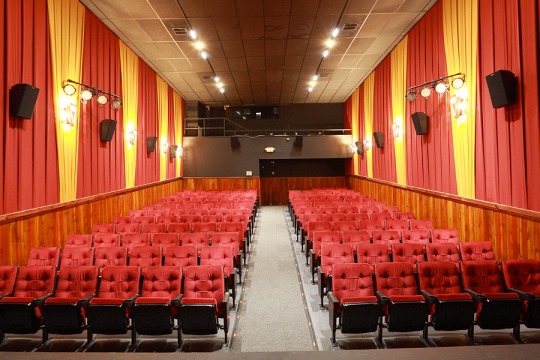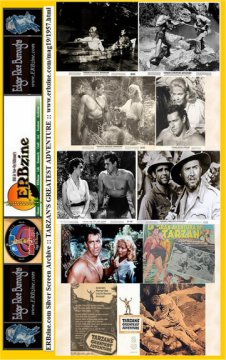 .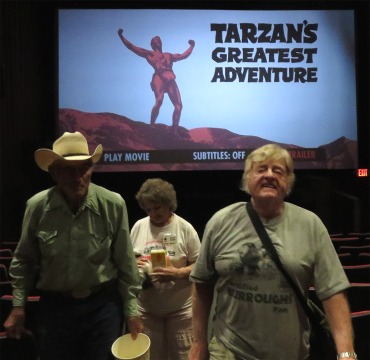 .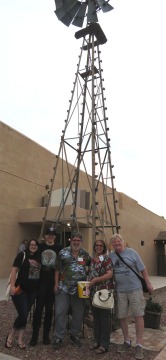 . .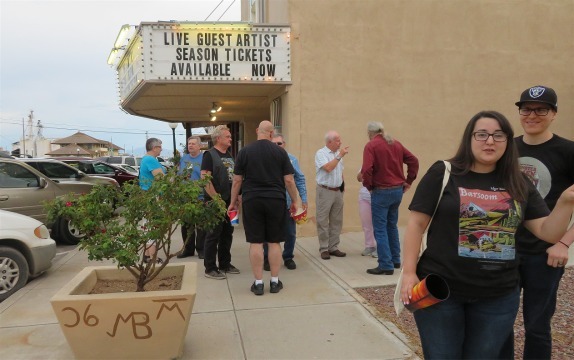 .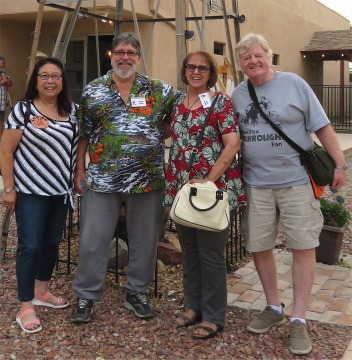 Eric and Catherine Olsen and some of the theatre crowd :: The Hillmans with Chris and Pat Olsen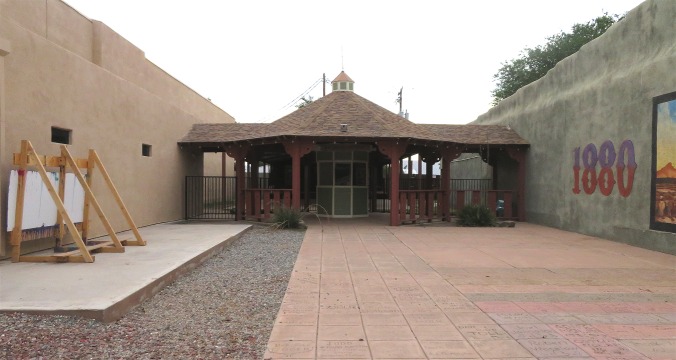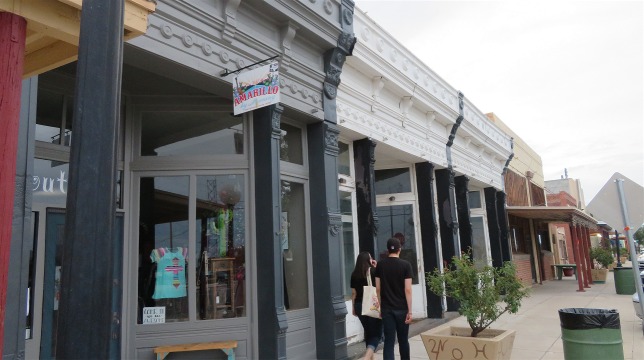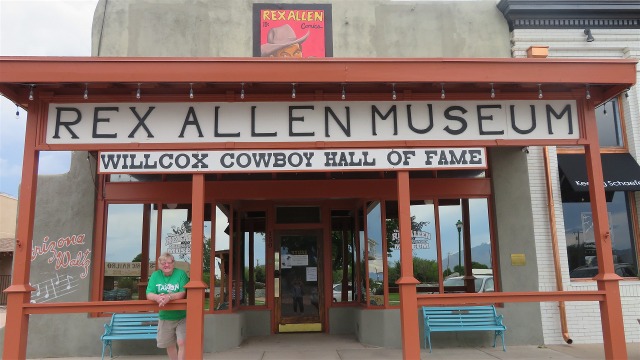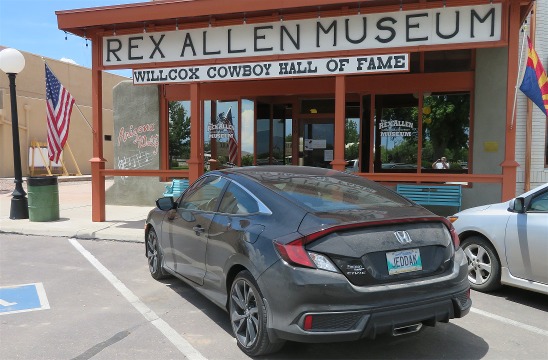 ERBzine Arizona
ERB in Wild West
More pages will be featured in the coming weeks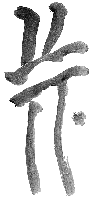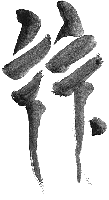 BILL HILLMAN
Visit our thousands of other sites at:
BILL AND SUE-ON HILLMAN ECLECTIC STUDIO
ERB Text, ERB Images and Tarzan® are ©Edgar Rice Burroughs, Inc.- All Rights Reserved.
All Original Work ©1996-2019 by Bill Hillman and/or Contributing Authors/Owners
No part of this web site may be reproduced without permission from the respective owners.