Official Edgar Rice Burroughs Tribute and Weekly Webzine Site
Since 1996 ~ Over 15,000 Web Pages
Volume 0573

Presents
(n01 v01)
A reprint of an article that appeared in
ERB-apa No. 68 ~ Winter 2001
ERB-APA #68
Edgar Rice Burroughs:
Amateur Press Association
Archive Site at:
ERBzine 0328
Membership ~ History ~ Bylines ~ Photos
~ APA Contributors to ERBzine ~
Index of Back Issues
For most of my life I have been standing alone with arms outstretched toward
the fantastic worlds of Edgar Rice Burroughs.
My acceptance into the illustrious ERBapa membership is somewhat akin to
finally awakening on the moss-covered dry sea bottoms of Barsoom,
or finally putting an arrow through the gleaming orb of Goro,
or riding a wayward ship, burrowing machine or spacecraft
to one of the other fantasy worlds created by the Master of Fantasy Adventure.
Yes, I have been somewhat of a silent lurker,
at least until the relatively recent reveille call of the Internet,
but I have been following the exploits and
sharing the thoughts of many of you
~ fellow fans who have sought the kinship of this Association ~
for decades.
Thanks for welcoming me, and
my silent (well . . . some of the time) partner
~ Sue-On ~
into the fold.
Bill Hillman


Bill Hillman's

Volume 573
ERBapa Web Edition v01 n01

BILL HILLMAN
Aka JoN: Jeddak of the North
Aka WILLIAM G. HILLMAN
B.Sc. (4 Yr. Honours), B.Ed. (5 Yr.), M.Ed.
41 Kensington Crescent,
Brandon, MB R7A 6M4 Canada
204.728.4673 ~ hillmans@westman.wave.ca
BILL & SUE-ON HILLMAN ECLECTIC STUDIO
http://home.westman.wave.ca/~hillmans
The JoN & Dejah Sketch
by Tom Yeates

Working from still photos
on the covers of our three CD inserts,
California ERB artist Tom Yeates
created a very special
John Carter and Dejah Thoris sketch
for us.

ERBzines 0378 and 0379
document his progress
from the first line to the finished product.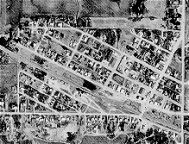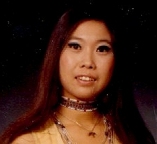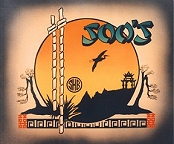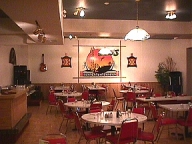 I've recently retired from two careers and jumped into another - I had taught high school geography, English and computers in my hometown, Strathclair, since 1965. Sue-On, my wife of 36 years (also a high school teacher), and I owned and managed SOO'S, a 265-seat Chinese restaurant complex in Brandon, Manitoba, since 1992. We have always juxtaposed and dovetailed the performing of music with our other careers, and after 35 years of part-time life on the road, the luxury of being able to leave our band equipment set up in our showhall and have our audiences come to us was certainly a joy. But, after 30 years of teaching I qualified for early retirement, and after 10 years of the 24/7 demands of running a restaurant operation we had the opportunity to sell the business property to make way for a major building complex on our block. Our dreams of a life of leisure, however, were not to be as we were immediately offered positions at Brandon University. I took on the role of professor at the Faculty of Education, Math & Science Dept. and Sue-On joined the English For Academic Purposes program teaching English classes for International Students.
Somehow though, the spirit of Edgar Rice Burroughs has always pervaded whatever pursuit I have followed, whether it be in my teaching, performing, business, leisure time activities -- even in the naming of our three children.

Sue-On has shared much of my enthusiasm for ERB all the way back to our first meeting in 1964. The blurb she wrote for her personal webpage seems to say it all:

Dejah was a name I inherited 37 years ago when I met a musician-teacher . . . dreamer . . . who tried to convince me that he was a really a warrior from a far-off place called Barsoom . . . a wanderer who had come to the 20th Century-Canadian prairies on a quest to find his lost soul mate. He recognized me and called me his Princess . . . Dejah Thoris. Gradually . . . over time . . . memories of my past life filled my consciousness. I believe . . . I still live!

Of course, my own lifelong association with the Master of Adventure goes much further back in time. Tarzan seemed to be just there for as long as I can remember. I can't recall when the ape-man's image wasn't present on toys, cards, colouring books, the movie screen, Sunday funnies and comic books. And the Tarzan-Weissmuller yell was heard daily whenever kids got together.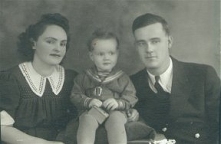 I was born on a 40 below zero winter night on January 11, 1943 and grew up on a mixed farm on the prairies of southwestern Manitoba, Canada. This had been our family farm since the land was homesteaded by my great grandfather James Campbell in 1878. I believe that this rural environment was a major force in the nurturing of a lifelong curiosity, thirst for knowledge, and an over-active imagination. The "Internet" of my youth was the radio -- it was my gateway to far off worlds. My earliest memories all seem to involve that glowing florescent tuning eye atop a towering maple tower that housed a giant audio speaker. The vibrations from this magic cone stroked and stoked my imagination with strange sounds, music, and voices and whisked me to exotic worlds of adventure, comedy, and outer space. The ever-present companion of this electronic magic carpet was the nearby stack of comics, Big Little Books, Classics Illustrated, books, Sunday funnies, View Master reels, toy soldiers and board games that I had hoarded over the years.




My favourite day of the week was always Saturday. This was the day that the Toronto Star Weekly would arrive at our red brick farmhouse. The giant Saturday edition of this newspaper included a large photo magazine filled with fascinating features and all the exciting news events of the week. More exciting than this however, was the enclosed full-length pulp novel which regularly featured westerns, mysteries and The Golden Amazon and Cosmic Crusader SF stories by John Russell Fearn. And then, there were the COMICS. For as far back as I can remember, the featured strip - on the front page, in glorious colour on full-sized pages - was Edgar Rice Burroughs' Tarzan. Around 1950 I started cutting out the frames and mounting them into a mini comic book format. I would usually finish reading The Star just in time to hurry through the barnyard chores, wolf down supper and "go to town" for the Saturday night movie: Roy Rogers, war stories, serials, Abbott and Costello, British comedies, Science Fiction, Horror ... and my favourite - Tarzan starring Lex Barker.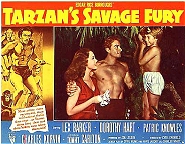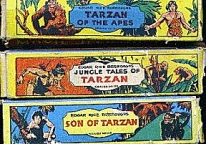 The glory years of Strathclair and many other similar prairie communities reached their zenith during my youth in the mid-twentieth century -- the '50s decade. The excitement and spirit generated by these towns was perhaps best epitomized by the Saturday Night "event." Following the Saturday evening supper hour, families would prepare to "go to town." The first cars to arrive would get the best seats. This meant finding a diagonal parking spot along the north side of main street in the well-lit, high-traffic area extending from the pool room to the modern 'self-serve' department store. Between these termini, people of all ages walked a jostling gauntlet along a strip of thriving businesses. Three favourite spots were the drugstore with its soda fountain and magazine rack, the Chinese cafe' with its booths for socializing, and a rival eatery which featured a jukebox, pinball machine and lunch counter with stools. Many of the men gathered in one of the two male bastions -- the beer parlour and the pool room; while a favourite routine for the women was to peruse the line of parked Fords, Chevies and Dodges -- each vehicle demanding a nod, wave or a detour off the sidewalk for a chat. When the week's discussion lagged out on the street, there seemed to be no end of open doors to shops to provide diversion: bakery, grocery, dry goods store, newspaper office, garages, butcher shop, hardware store, restroom, shoemaker, and tinsmith. In the winter there was always skating, curling and hockey at the rink. The routine for some was to go to the 7 o'clock movie at the Bend Theatre, delaying the sidewalk promenade for later. From a 35 cent allowance, kids could eke out a full night's entertainment which included a movie (complete with newsreel, Three Stooges short, cartoon, serial, previews, and draws for prizes), popcorn, "coke" or popsicle, double bubble gum, jawbreakers, and a 52-page comic book. Later in the decade, many people gathered outside the electric shop which provided an outdoor speaker connected to the twenty-one inch television in the window, few realizing that this box with its flickering black and white pictures was a harbinger of drastic change to this weekly social phenomenon that everyone took for granted.

I shared most of the teenage interests of my friends but I had so many other interests that always seemed to set me apart as some kind of oddball. Through the week my time at home on our farm was spent at pursuits which seemed to be of interest to very few others: sitting with my guitar going through stacks of records and trying to figure out how Scotty Moore, Chet Atkins, Luther Perkins, Les Bennetts and James Burton were getting all those great sounds -- drawing countless sketches in the style of Jack Davis, Wally Wood, and Will Elder for comic books starring caricatures of my classmates -- going on dangerous missions/safaris through the "wilds" of our woodlots with only home-made bow, arrows, spear, musket, and war surplus gear for protection -- tuning in to my favourite radio shows: Tarzan, Tom Corbett, Cisco Kid, X Minus One, Jack Benny, Lux Theatre, Superman, Bold Venture, Carlton E. Morse adventures, Sam Spade, Escape, Suspense, Fibber McGee & Molly... -- filing my comics and cursing Dell for sending my subscribed Tarzan comics folded in half to fit into their mailing envelope -- talking my grandparents into helping me join the Mystery and Science Fiction Book Clubs and the RCA Record Club -- searching for ERB and Zane Grey treasures in book dealer catalogues and sending every cent I could wrangle to the US and UK (Claude Held, Old Favourites Book Shop, et al.) -- and gradually compiling my own bibliographies on the works of my favourite hard-to-find authors, movies and musicians.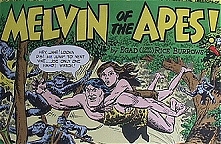 When I left for college in the "big city" of Brandon in 1961 it was as if I had closed the door on these nostalgic times of my youth. When I returned in mid-decade, the Saturday night downtown ritual would be no more and many of my toys and books had disappeared. One of the few unbroken ties to this lost time was my ERB collection -- much of which I had taken to college with me.

By this time, however, music and creativity had become the main focus of my life, even though I was starting my career as a high school teacher. But through all the college years I kept in touch with my childhood roots and kept my imagination kindled by crawling into the dream realms of ERB. My quest for the elusive worlds of Burroughs became much easier during my college days as these years coincided with the great '60s ERB boom. Burroughs' half-century old creations were given new life as they were adapted to comics, movies, magazines, fanzines, collectibles, book reprints, and television. Suddenly, the whole world seemed to share my fascination with ERB. Titles that had taken me ten years to track down were now displayed on every paperback display rack in Canada. These Ace and Ballantine editions were adorned with wonderful cover art by Roy Krenkel and Frank Frazetta which evoked the mood and spirit of the best of all ERB artists: J. Allen St. John, who had illustrated most of Burroughs' best novels. I eagerly bought each one as soon as it appeared.





Then, in 1965, my quest went in entirely different directions. The ERB media boom was starting to slow down, I took leave from college to return to my hometown to take a high school teaching position, my music career started to take off, and I became engaged to my own Princess Dejah and soul mate for life: Sue-On. My Quest for ERB was about to enter Phase II.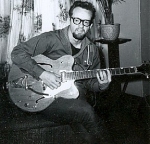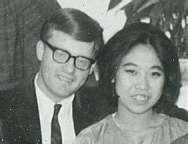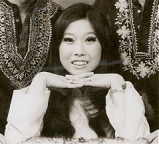 Phase II of the Hillman ERB Quest will feature more early ERB memories and move on to celebrate the discovery that there are other ERB fans "out there" in the Cosmos. The Search for ERB Intelligence (SERBI) leads our wanderer to fanzines, ERBANIA, ERBdom, Burroughs Bibliophiles, treasures in far-off places, OTR collecting, Tarzana, England, Tarzan on video, computers, Internet, rebirth of the ERB mania, new friends, ERBapa and ERBzine.
See it all in Roots & Wings II
ERBzine 0574

BILL HILLMAN
ROOTS and WINGS
The Lifetime ERB Quest of the Jeddak of the North




Volume 0573



BILL HILLMAN
Visit our thousands of other sites at:
BILL AND SUE-ON HILLMAN ECLECTIC STUDIO
ERB Text, ERB Images and Tarzan® are ©Edgar Rice Burroughs, Inc.- All Rights Reserved.
All Original Work ©1996-2004/2017 by Bill Hillman and/or Contributing Authors/Owners
No part of this web site may be reproduced without permission from the respective owners.