The First and Only Weekly Online Fanzine Devoted to the Life and Works of Edgar Rice Burroughs
Since 1996 ~ Over 15,000 Webpages in Archive
Volume 0452
presents

Chattering from the Shoulder # 19

Ed's African Journey
By David Arthur Adams
with Illustrations and Links added by Bill Hillman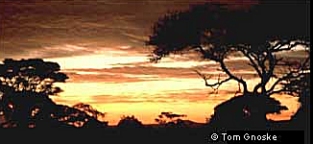 "I should like to rise and go
Where the golden apples grow;
Where below another sky
Parrot island anchored lie."
* * * * *
"Where are forests, hot as fire,
Wide as England, tall as a spire,
Full of apes and coconuts
And the negro hunters' huts."
~Robert Louis Stevenson
"A Child's Garden of Verses"

The year is 1913. Edgar Rice Burroughs pens the final words to his sequel to Tarzan of the Apes at 9:00 p.m. on a cold January night in Chicago. He wonders what it would be like to live in Africa like his heroic Ape-Man.

Tarzan's final words in The Return of Tarzan are prophetic ones:

"I should hate to think that I am looking upon the jungle for the last time . . ."

Tarzan of the Apes was published complete in a single issue of The All-Story magazine just three months ago on October 12, 1912. This story would make Ed famous.
The Gods of Mars & other stories

Ed has not been idle since his first Tarzan success. He wrote a sequel to A Princess of Mars called The Gods of Mars, finishing this tale on October 2, 1912. Two other short stories were written around the same time: "The Avenger" and "For the Fool's Mother," which nobody wanted.

It came as a disappointment that The Return of Tarzan was rejected by Thomas Metcalf, the editor of All-Story, even after Ed had done the suggested revisions. He sold it to A.L. Sessions' New Story Magazine instead for $1000, a higher price than he would have earned from his first publisher. This was February 8, 1913.

A week later Ed's father (George Tyler Burroughs) died.

Another two weeks pass, and his second son, John Coleman, is born. It s a time of sadness and joy for Ed. The lines of his life are drawing him toward his destiny. By May 10 he has written A Man Without a Soul, a story about a man who creates monsters in the jungle.

The African Journey Begins

In July of 1913 Ed decides to go to New York to talk to both of his publishers, Metcalf and Sessions. He was a writer going about his business, and he needed to meet his editors face-to-face.

"Thus, the summer's end in 1913 found Ed with a future unquestionably committed to the field of writing, the thoughts of returning to the business world thrust firmly aside. His successes had given him the confidence of a man who knows his worth" (Porges, 165).

Ed met his editors on July 30-31, 1913 in New York City. He did not turn around and go back to Chicago as we are led to believe by his biographers. What really happened can be found in his own fiction of that year.

Ed needed to talk to Lord Greystoke. He required more information about Tarzan of the Apes so he could continue the accounts of the life of the one man who could provide a certain success to his chosen life of writing.

A journey to the African estates of Lord Greystoke was essential to Burroughs. This trip had been planned long in advance, so after the meetings with his editors, Ed boarded a ship at the New York docks and headed toward the distant jungle. The date of departure was August 1, 1913. The creator of Tarzan was drawn toward his own creation on a journey that would not bring him back to the United States for over two months.

It is only natural that Ed should take along many books to read on this month-long voyage to Africa. Chief among these volumes were several stories by one of the most successful writers in America at the time, Jack London. Ed loved London's work as did most Americans at the time. Jack was a natural model for a savvy businessman to emulate on the path toward a successful career in the field of writing.

Since he would be so long at sea, Ed began rereading London's The Sea Wolf, which he had thoroughly enjoyed reading nine years ago in 1904. Ed followed this by a close reading of Jack's autobiographical Martin Eden, which he read for the first time, and also London's most recently published South Sea Tales. By August 16, Ed was writing The Mucker, recalling his own childhood in the streets of Chicago, yet this story was well informed by the dashing prose of London. By August 29, Ed penned the final words of his tale just before the ship arrived at Mombasa on the East Coast of Africa the following day.

Other books, which Ed considered to be essential shipboard reading, were those on Africa including Colonel Patterson's The Man-Eaters of Tsavo and Theodore Roosevelt's African Game Trails, which had been published by Scribners in 1910. Since Ed's route of voyage was like Roosevelt's own, a brief review of TR's Atlantic crossing and subsequent journey through the Suez canal and down to Mombasa is most instructive.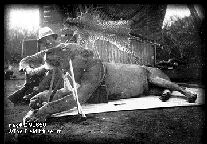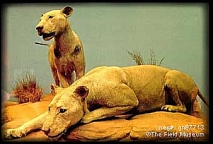 Theodore Roosevelt began his famous African safari on March 23, 1909. The grand tour lasted nearly a year, ending at Khartoum in March 1910.

Roosevelt sailed on the German ship "Hamburg" from New York to Naples, then transshipped to the "Admiral," of another German line, the East African.

"After reaching Suez the ordinary tourist type of passenger ceased to be predominant; in his place there were Italian officers going out to a desolate coast town on the edge of Somaliland; missionaries, German, English, and American; Portuguese civil officials; traders of different nationalities; and planters and military and civil officers bound to German and British East Africa" (Roosevelt, 4).

Roosevelt's entourage arrived in the harbor of Mombasa on April 21, so we know that a voyage from New York to Africa in the first decade of the century took around 30 days -- an entire month. The day after they landed, Roosevelt boarded the train on the Uganda Railway (only a decade old) and headed into the Kapiti Plains game reserve, which is most properly Tarzan's own country. The exuberant Roosevelt rode on the cow-catcher of the engine with the famous big-game hunter, Frederick Courteney Selous. He called this line, "A Railroad Through the Pleistocene."
---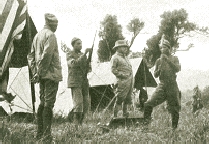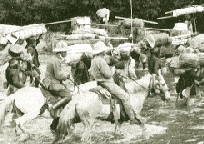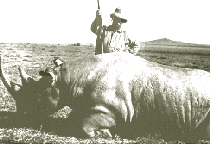 Ed & Lord Greystoke


The fact of the matter is Ed insisted on riding, at least during the daylight hours, on the cow-catcher of the steam engine just like Teddy had. He boarded the train at 11:00 a.m. on his 38th. birthday, Monday, September 1, 1913, and made the one-day journey from Mombasa to Nairobi with Fred Selous, Roosevelt's old friend, who happened to be heading back into the bush at the time. Later Ed wrote Selous briefly into his book as the big-game hunter "Brown" in his The Eternal Lover, even using the last syllable of his name "Sel-oo" for the name of his prehistoric tiger "Oo" in that tale."

Ed was much taken by Selous, and learned as much about Africa from him as he did from Tarzan himself. He was especially pleased to learn that there are indeed tigers in Africa since the leopard was called the "tijger" by the Dutch or Afrikaans, which was the common language of the early interior more than English. Ed and Fred became fast friends, and he was sorry to hear of his death in 1917 while fighting The "Schutztruppe" near Beho-Beho in German East Africa. (Capstick, 59).

As planned, Lord Greystoke met Ed at the Lake Victoria station at 9 'o'clock on September 3, 1913 . They traveled the rest of the way on horseback to the Greystoke's vast estate. The trip took all of 4-days hard riding, which Ed enjoyed very much, and on September 6, they were given a splendid reception at the low, rambling bungalow which lies South of Uziri, the country of the Waziri. This was the very day that in another life, on another plane of reality, that Ed took his family to California.

Actually, the 1913 California trip was but a sojourn in Ed's life. It was a mythical place that he visited awhile, testing the waters of his own destiny. It was in this wonderland that he pulled forth "Nu" the avatar of the Niocene, his "other Tarzan" that slumbered for eons in the caves of his unconscious mind. Perhaps sunny California was Africa to Burroughs, who can say? The signs and symbols of his characters came to him as in an eternal dream at this time. Many rough beasts were slouching toward mysterious Bethlehems to be born.

Whether Ed visited Lord Greystoke in spirit or in reality makes no difference. To Ed it was a dream come true. He stood in the presence of his jungle Lord and another Lazarus was resurrected in a cave.

Indeed Ed's days in Africa passed like a dream. He recalled TR's mighty paean in his Foreword to "African Game Trails."

" 'I speak of Africa and golden joys'; the joy of wandering through lonely lands; the joy of hunting the mighty and terrible lords of the wilderness, the cunning, the wary, and the grim."

"In these greatest of the world's great hunting-grounds there are mountain peaks whose snows are dazzling under the equatorial sun; swamps where the slime oozes and bubbles and festers in the steaming heat; lakes like seas; skies that burn above deserts where the iron desolation is shrouded from view by the wavering mockery of the mirage; vast grassy plains where palms and thorn-trees fringe the dwindling streams; mighty rivers rushing out of the heart of the continent through the sadness of endless marshes; forests of gorgeous beauty, where death broods in the dark and silent depths." (Roosevelt, IX).

There, in this hunter's paradise, Ed met Barney and Victoria Custer, whom he would write about both seriously and extravagantly in the days to come. The entire year of 1913 is called "The Eternal Summer" by the best of the Tarzan chronologists, Alan Hanson.

"Their African home completed the previous summer, the Greystokes were ready to entertain guests starting in the spring of 1913. Among those who came at their invitation were Barney and Victoria Custer of Nebraska and Edgar Rice Burroughs of Illinois. In The Eternal Lover, Burroughs wrote, 'My having chanced to be a guest of his (Lord Greystoke's) at the same time as the Custers makes it possible for me to give you a story that otherwise might never have been told.' The Custers were at the Greystoke ranch in early September 1913 for only 9 days, an earthquake on the fourth day after their arrival hastening their departure" (Hanson, 170).

Ed arrived at the Greystoke estate on September 6 and remained there until September 14 when he departed for the coast. The full story of these remarkable nine days can be read in Ed's novel The Eternal Lover.

When it came time to leave, Tarzan and 50 Waziri warriors accompanied him back to the railway terminus on Lake Victoria Nyanza, and he traveled to the coast in two days. Ed again sat on the cowcatcher during daylight hours making notes about the country and about the strange adventures he had just passed through. He arrived in Mombasa on September 19.

"Passenger trains leave Mombasa at 11 a.m. on Mondays, Wednesdays, and Fridays, and are timed to arrived at Nairobi at 11:15 next morning and at Kisumu (the railway terminus on Lake Victoria Nyanza) at 9 o'clock on the morning following. The First-Class return fares from Mombasa to Nairobi, Kisumu and Entebbe are 92, 164 and one-fourth, and 213 and one-half rupees respectively." (Patterson, 335).

Ed was not able to catch a steamer out of Mombasa until the 21st of September, so he spend 3-days exploring this exotic city on the coast. He finally shipped out on a steamer of the German East Africa Line (Deutsche Ost-Afrika Linie) and landed in Marseilles on October 7. He was fortunate enough to have arranged a brief 3-day visit with Paul D'Arnot who met him there. Many questions about D'Arnot's personal relationship with Tarzan were cleared up at this time, and Ed showed him his notebooks that included sketches of some of the stories that would later become the Jungle Tales of Tarzan.

Ed did manage a very brief stopover in London on his return voyage. He landed in New York on October 23, took a train to Chicago, and by October 26, he penned his first words of The Mad King of Lutha. The Eternal Lover was begun on November 1, 1913, but since it only told part of his African Adventure, I have sketched these brief notes for future historians to discover.

Bibliography

Burroughs, Edgar Rice, The Eternal Lover, G&D
Capstick, Peter Hathaway, The African Adventurers, St. Martin's, 1992.
Hanson, Alan, A Chrono-log of ERB's Tarzan Series, Waziri, 1990.
Patterson, Lt. Colonel J.H., The Man-Eaters of Tsavo, St. Martin's, 1986.
Porges, Irwin, ERB: The Man Who Created Tarzan, Brigham Young U. Press, 1975.
Roosevelt, Theodore, African Game Trails, Scribners, 1910.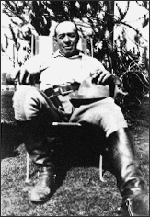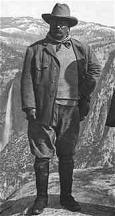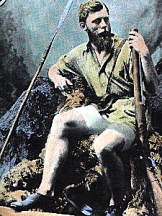 On Safari With Theodore Roosevelt, 1909
The Theodore Roosevelt Association
Theodore Roosevelt speaks during the Presidential campaign of 1912
Theodore Roosevelt Quotations
Theodore Roosevelt: His Life and Times on Film
T. R. goes to Mombasa, British East Africa
Life of Theodore Roosevelt
THEODORE ROOSEVELT African Game Trails I (GAME LIST)
THEODORE ROOSEVELT African Game Trails II
Reforming the Heart of Darkness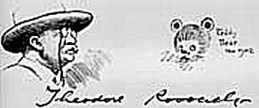 The End




David Adams



Volume 0452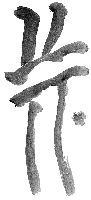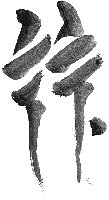 BILL HILLMAN
Visit our thousands of other sites at:
BILL and SUE-ON HILLMAN ECLECTIC STUDIO
ERB Text, ERB Images and Tarzan® are ©Edgar Rice Burroughs, Inc.- All Rights Reserved.
All Original Work ©1996-2004/2010/2018 by Bill Hillman and/or Contributing Authors/Owners
No part of this web site may be reproduced without permission from the respective owners.