Official Edgar Rice Burroughs Tribute Site
Since 1996 ~ Over 15,000 Webpages in Archive
Volume 0427
and
ERB C.H.A.S.E.R ENCYCLOPEDIA
C.H.A.S.E.R. ~ A Collector's Hypertexted and Annotated Storehouse of Encyclopedic Resources
present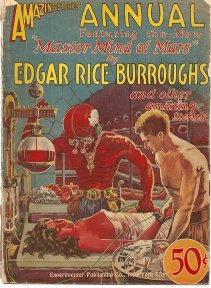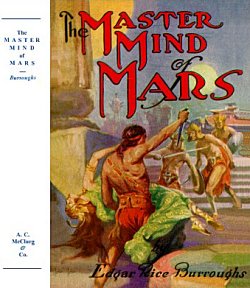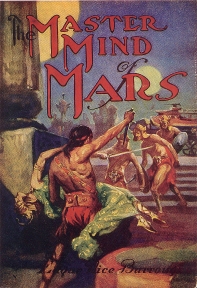 THE MASTER MIND OF MARS
ERB working titles: A Weird Adventure on Mars and Vad Varo of Barsoom
ERBzine Guide to Barsoom
Full-Sized Cover Art Image
Larger Dust Jacket Image
---
PUBLISHING HISTORY (USA)
Read the eText edition of the novel HERE
DOWNLOAD AND READ THE WHOLE AMAZING ANNUAL IN PDF
---
PULP
Amazing Stories Annual Vol. 1: July 15, 1927
Frank R. Paul: cover and 10 b/w interiors
FIRST EDITION
A.C. McClurg: March 10, 1928 ~ 312 pages ~ 1st Ed. Print Run: 5,000 ~ Total: 54,000 ~ Heins word count: 51,000
J. Allen St. John: DJ, title page drawing and five interiors
REPRINT EDITIONS
Grosset & Dunlap: 1929
ERB, Inc. Tarzana: 1948 ~ St. John DJ and title page only
Dover: Three Martian Novels: many printings starting in April 1962 ~ 499 pages
J. Allen St. John: large paperback cover and 16 interiors
Ace paperback: February 1963 ~ "Mastermind of Mars" ~ 159 pages
Roy G. Krenkel: cover and title page ~ J. Allen St. John: two interiors
Ballantine paperback: December 1963 and February 1969 ~ 160 pages
Robert Abbett cover
House of Greystoke: 1971 Burroughs Bibliophiles #5 pulp reproduction ~ 55 pages
Frank R. Paul: cover and 10 interiors ~ J. Allen St. John: 1st edition illustrations
Ballantine paperback: October 1973
Gino D'Achille cover
Doubleday Science-Fiction Book Club: January 1974 with A Fighting Man of Mars ~ 348 pages
Frank Frazetta: DJ and six interiors
House of Greystoke: 1977 ~ Burroughs Bulletin triple issue (#66/67/68) reprint of 1971 issue
Ballantine - Del Rey: May 1979
Michael Whelan cover
For detailed information, see Robert B. Zeuschner's
Edgar Rice Burroughs: The Bibliography (ERB, Inc., 2016).
Click on www.erbbooks.com or call 214-405-6741 to order a copy.
---
The Mastermind of Mars

Ulysses Paxton (late of the U.S. Army and long and admirer of John Carter) finds himself in the hands of that extraordinary scientist-surgeon Ras Thavas of Barsoorn. Renamed Vad Varo, the former U.S Army Captain is trained by Ras Thavas as an assistant in the "transfer of life" operations for which the master mind is famous. Vad Varo witnesses one such transfer-the wicked old mind Xaxa, Jeddara of Phuundahl, into the young and lovely body of a nameless victim, while the mind of victim number 4296-E-263-H is now housed in the body of an ancient crone.

When Vad Varo brings 4296-E-263-H to life he discovers she is Valla Dia and falls in love with the spirit and mind of the girl imprisoned in the 1000-year-old body that had been Xaxa's Incredible dangers and adventures follow as Vad Varo, determined to restore Val la Dia to her proper form, battles his way through weird countries and savage peoples until at last he meets with John Carter, Warlord of Mars, and brings Valla Dia safely to her home in Duhor.

Earthman Ulysses Paxton served Barsoom's greatest scientist, until his master's ghoulish trade in living bodies drove him to rebellion. Tben, to save the body of the woman he loved, he had to attack mighty Phundahl and its evil, beautiful ruler.
CAST OF CHARACTERS
Ulysses Paxton
Edgar Rice Burroughs
Ras Thavas
Vad Varo (Paxton)
Xaxa, Jeddara (Phundahl)
Valla Dia
Kor San, Jeddak (Duhor)
Jal Had (Amor)
Dar Tarus
Gor Hajus
Hovan Du
Bal Zak
Mu Tel (Prince)(Toonol)
Vobis Kan, Jeddak (Toonol)
Sag Or
Kara Vasa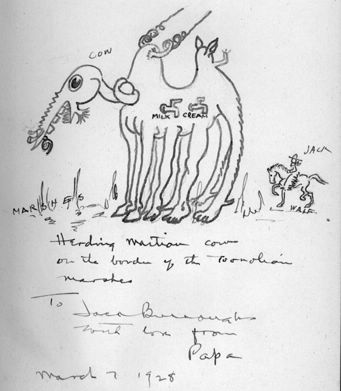 Burroughs presentation copy to his son, Jack, with a humorous sketch
on the first preliminary leaf of Master Mind of Mars.
---
Chronology Charts for Master Mind of Mars
From Chronology For the Princess of Mars Trilogy by Fredrik Ekman
ERBzine 0507
Scientific Days and Years
| | | | | | |
| --- | --- | --- | --- | --- | --- |
| Earth Time | | Barsoom Time | | Event | Note |
| Aug 20, 1918 | | 27 ord, 596 padan | | Paxton's advent upon Mars | 22 |
| Sep 11, 1918 | | 27 ord, 617 padan | | Given weapons by Ras Thavas | |
| Sep 12, 1918 | | 27 ord, 618 padan | | Valla Dia awakens | |
| May 19, 1919 | | 28 ord, 191 padan | | Ras Thavas receives a new body | 23 |
| May 22, 1919 | | 28 ord, 194 padan | | Valla Dia is again put to sleep | 24 |
| Jul 23, 1919 | | 28 ord, 254 padan | | Starts working late nights | 25 |
| Aug 14, 1919 | | 28 ord, 275 padan | | Operates on Dar Tarus and Gor Hajus | 26 |
| Aug 16, 1919 | | 28 ord, 277 padan | | Hides aboard the Vosar | 27 |
| Aug 16, 1919 | | 28 ord, 278 padan | | Arrives at Toonol | |
| Aug 17, 1919 | | 28 ord, 279 padan | | Leaves the palace of Mu Tel | |
| Aug 19, 1919 | | 28 ord, 280 padan | | Arrives at Phundahl | |
| Aug 19, 1919 | | 28 ord, 281 padan | | Enters the palace of Xaxa | |
| Aug 21, 1919 | | 28 ord, 282 padan | | Returns to the Island of Thavas | |
| Aug 22, 1919 | | 28 ord, 283 padan | | Escapes from the Island of Thavas | |
| Aug 24, 1919 | | 28 ord, 285 padan | | Xaxa dies | |
| Aug 24, 1919 | | 28 ord, 286 padan | | Ras Thavas comes to Phundahl | |
| Aug 26, 1919 | | 28 ord, 288 padan | | Meeting with John Carter | |
| Jun 8, 1925 | | 31 ord, 339 padan | | Writes a letter | 28 |
Quoted Days and Years
| | | | | | |
| --- | --- | --- | --- | --- | --- |
| Earth Time | | Barsoom Time | | Event | Note |
| Aug 20, 1918 | | 27 ord, 131 padan | | Paxton's advent upon Mars | 22 |
| Sep 10, 1918 | | 27 ord, 152 padan | | Given weapons by Ras Thavas | |
| Sep 11, 1918 | | 27 ord, 153 padan | | Valla Dia awakens | |
| May 18, 1919 | | 27 ord, 395 padan | | Ras Thavas receives a new body | 23 |
| May 21, 1919 | | 27 ord, 398 padan | | Valla Dia is again put to sleep | 24 |
| Jul 22, 1919 | | 27 ord, 458 padan | | Starts working late nights | 25 |
| Aug 12, 1919 | | 27 ord, 479 padan | | Operates on Dar Tarus and Gor Hajus | 26 |
| Aug 14, 1919 | | 27 ord, 481 padan | | Hides aboard the Vosar | 27 |
| Aug 15, 1919 | | 27 ord, 482 padan | | Arrives at Toonol | |
| Aug 16, 1919 | | 27 ord, 483 padan | | Leaves the palace of Mu Tel | |
| Aug 17, 1919 | | 27 ord, 484 padan | | Arrives at Phundahl | |
| Aug 18, 1919 | | 27 ord, 485 padan | | Enters the palace of Xaxa | |
| Aug 20, 1919 | | 27 ord, 486 padan | | Returns to the Island of Thavas | |
| Aug 20, 1919 | | 27 ord, 487 padan | | Escapes from the Island of Thavas | |
| Aug 22, 1919 | | 27 ord, 489 padan | | Xaxa dies | |
| Aug 23, 1919 | | 27 ord, 490 padan | | Ras Thavas comes to Phundahl | |
| Aug 25, 1919 | | 27 ord, 492 padan | | Meeting with John Carter | |
| Jun 8, 1925 | | 30 ord, 492 padan | | Writes a letter | 28 |
---
J. ALLEN ST. JOHN GALLERY
Click for full-page images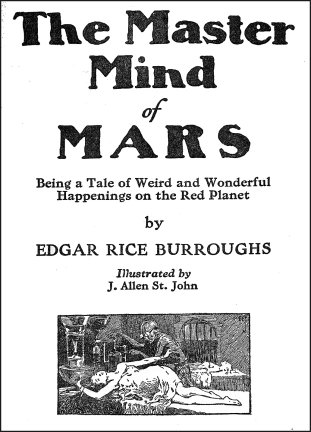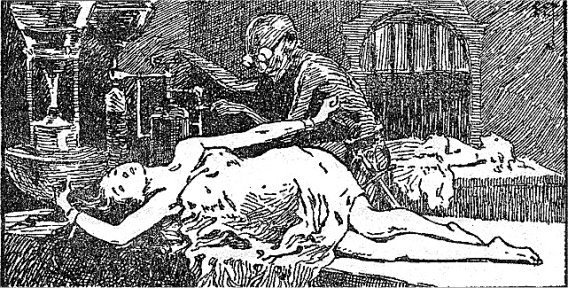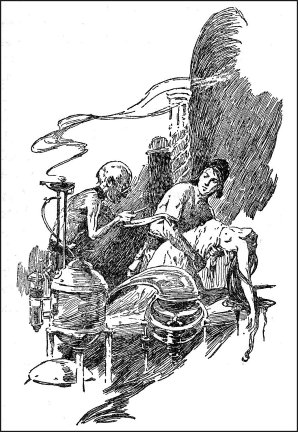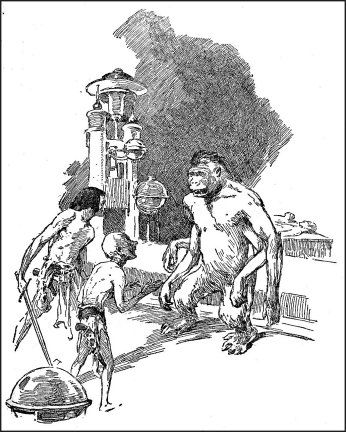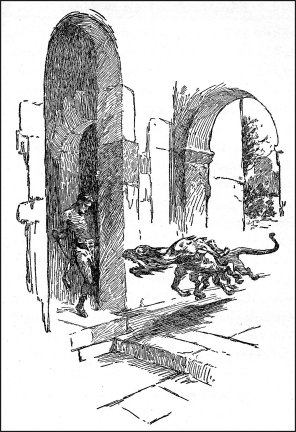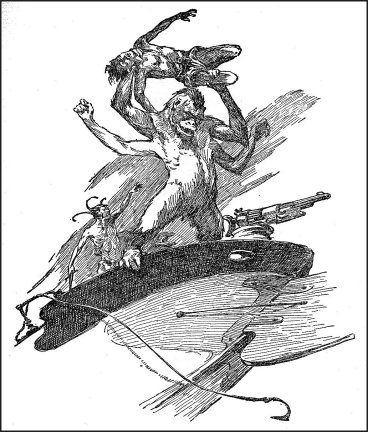 ---
Alternate shaded & smaller scans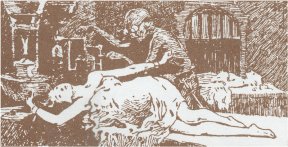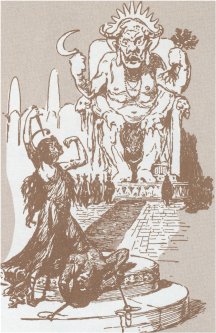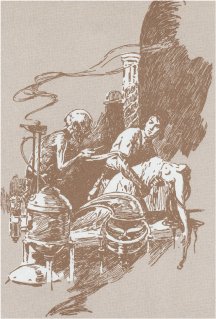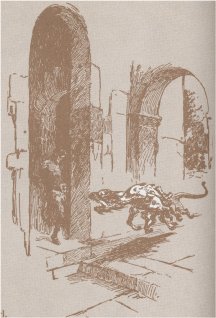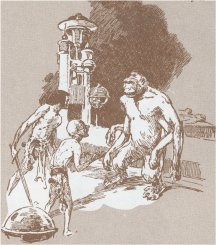 FRANK FRAZETTA GALLERY
Cover and Interiors from the Doubleday Edition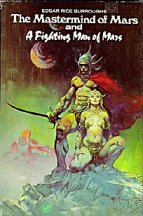 ERBzine 0876
Click for larger sizes

Great Frank Frazetta Art


From the Andrew Darlington Collection
UK SF-magazine 'Tales Of Wonder no.9' (Winter 1939)
---
PAPERBACK COVER GALLERY
---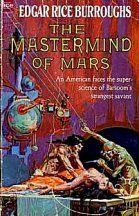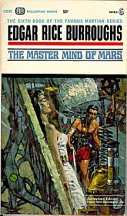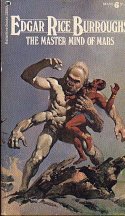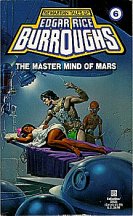 UK EDITIONS

New England Library UK edition:
Cover art by Bruce Pennington


Methuen 1939 Edition
Art by George Peace Micklewright
JAPANESE EDITION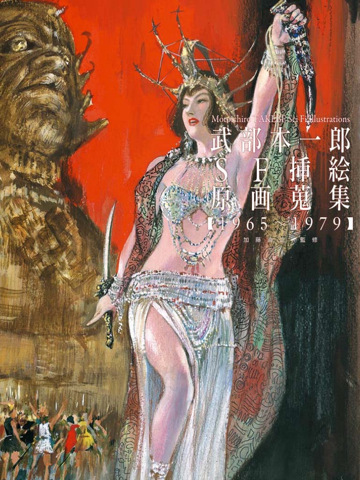 Art by by Motoichiro Takebe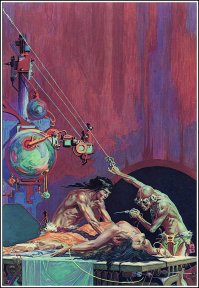 Roy Kenkel ACE cover art (click)
---
ROY G. KRENKEL ACE GALLERY
---
| | | |
| --- | --- | --- |
| Ace F-181 | 1963 | Frontispiece | Original |
---
PRELIMINARY
---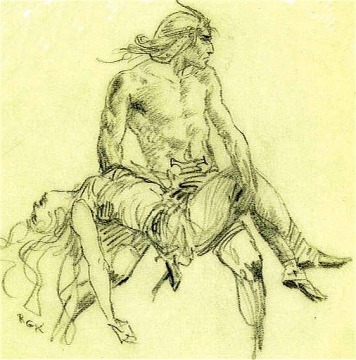 Unused Mastermind Art by RGK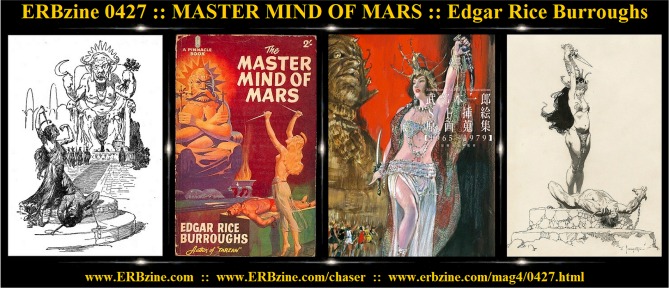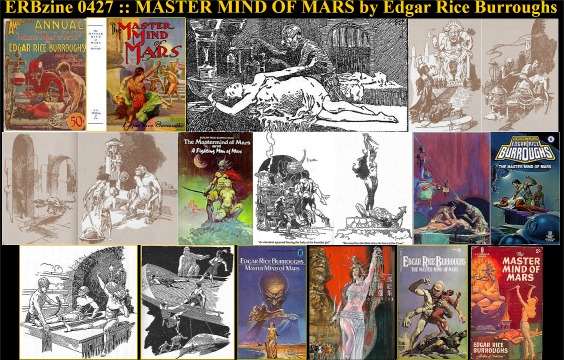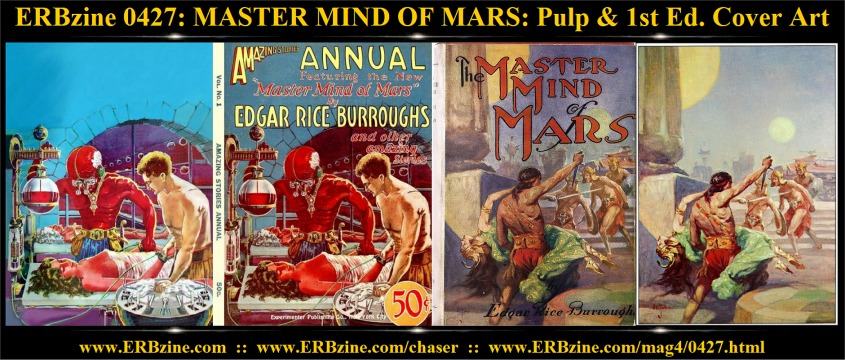 Click for full-size collage posters

---

The Fantastic Worlds of Edgar Rice Burroughs
ERB Companion Sites Created by Bill Hillman
| | | | |
| --- | --- | --- | --- |
| Tarzan.com | ERBzine.com | DantonBurroughs.com | Tarzan.org |
| BurroughsBibliophiles.com | JohnColemanBurroughs.com | Tarzan.com/tarzine | JohnCarterOfMars.ca |
| ERBzine.com/edgarriceburroughs | Weekly Webzine | Weekly Webzine | Pellucidar.org |
| John Carter Film | ERB, Inc. Corporate Site | ERB Centennial | tarzana.ca |