First and Only Weekly Online Fanzine Devoted to the Life & Works of Edgar Rice Burroughs
Since 1996 ~ Over 10,000 Web Pages in Archive
presents
Volume 3918
.

Tarzan And I Swing By Comic-Con
By Jane Porter
Part I: Comic-Con Snapshots

click for larger images
.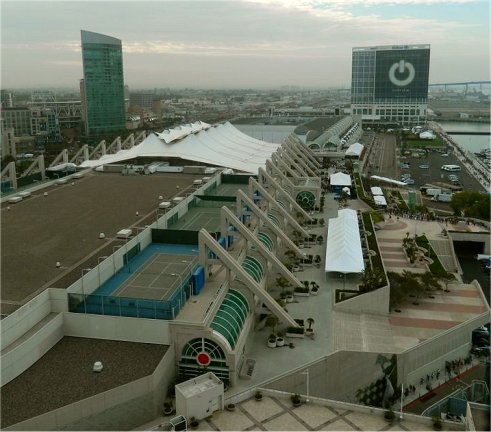 "What is this place? And why are all those people standing in line?"
"It's the San Diego Convention Center, darling.
And this is a giant pop culture Dum-Dum celebration called `Comic-Con.'"
"Do I know this word, `Comic?'
"If you don't, you should learn it."
.


.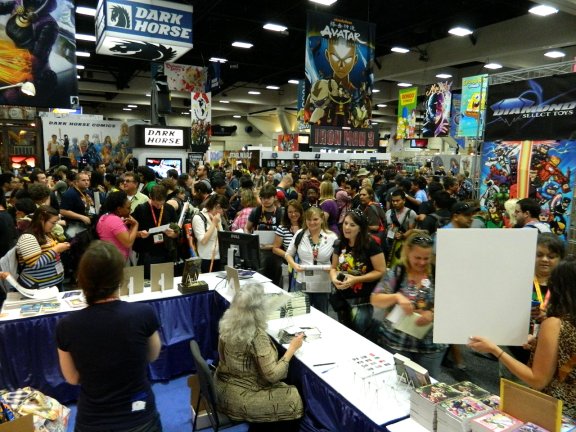 "Great Kudu! It looks like a wildebeast migration!
.



.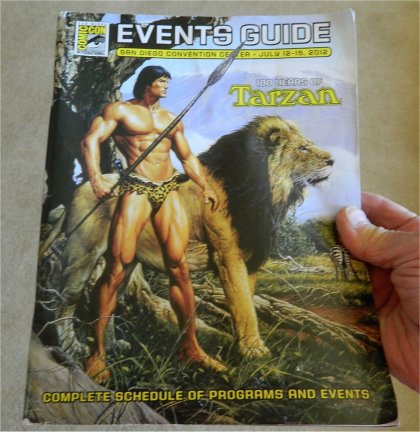 "Why do they all carry an image of me in their hands?"
"They're celebrating your birthday, Tarzan. You're a hundred years old."
"I look pretty darn good for a hundred."
"Remember that potion the Waziri witch doctor gave us?
The one that tasted like monkey spoor?"
.



.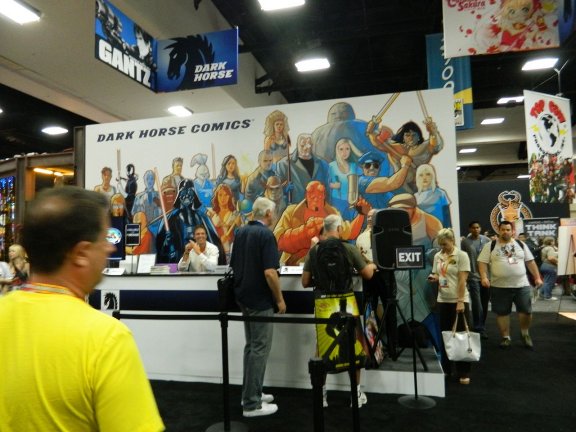 "Hang on. Don't I know some of those people? The one in the black cape and shiny helmet?
See that red guy -- Didn't we have dinner with him in `44? Nazi hunter, wasn't he?
And look at that -- there's me again, with two swords!"
"I think that might be Conan."
.



.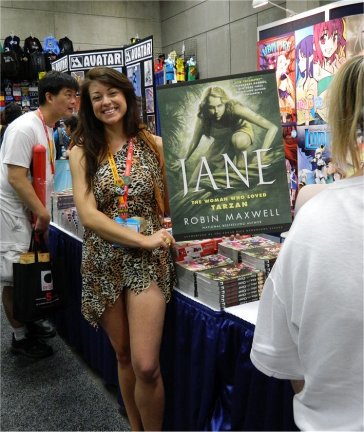 "Look over there! It's a beautiful girl wearing your garment holding up an image of you.
It says, JANE: The Woman Who Loved Tarzan. You still love me after a whole century?"
"I do, my darling."
.



.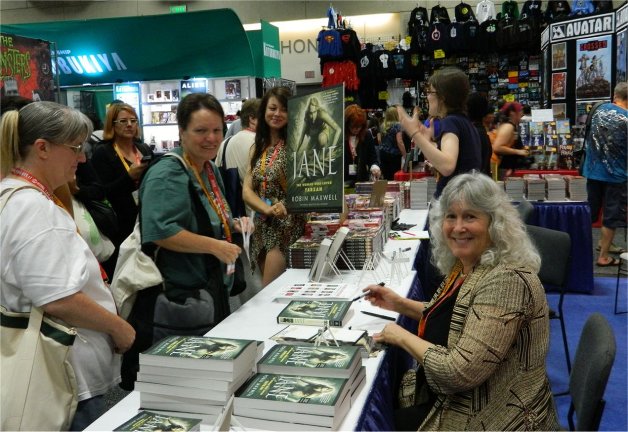 "That silver-haired woman behind the counter signing books -- I believe she's the author."
"Why does she look so happy?"
"Who wouldn't be happy writing about you and me?"
.


.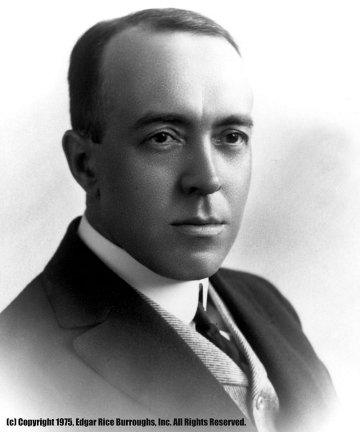 "There's a panel I'd like to drop in on,
It's about two of our creator's greatest creations."
"Edgar's going to be there?"
"Only in spirit, I'm afraid."
.



.



"I think we're here. There's Dejah Thoris, Princess of Mars. Whew!"
"Let's go in, dear. They've started."
"What a crowd! They're all clapping and saying they loved the `John Carter' movie."
"And they love you, too.
.



.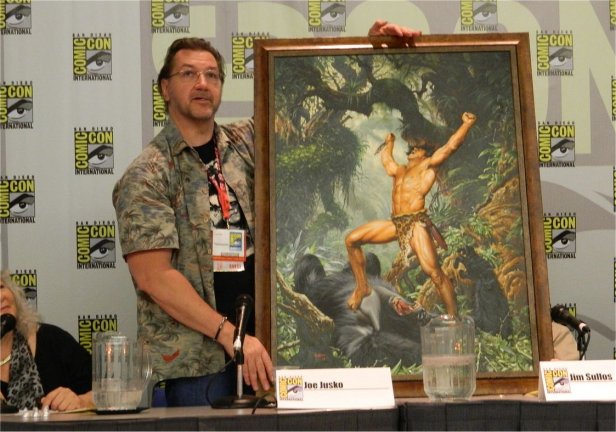 Look at that. One of the greatest Tarzan artists ever,
Joe Jusko, is showing off his most recent painting of your most savage self.
He just finished it yesterday."
"Is that my foot on Kerchak's chest?"
"I'm afraid so."
"Hold on. Who's that tall, handsome guy in the shades?"
"That, my love, is Ron Ely. He played you in the Tarzan TV series."
.



.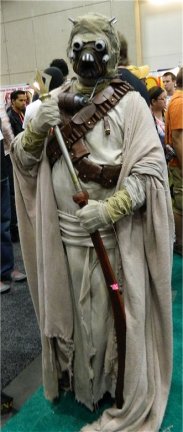 .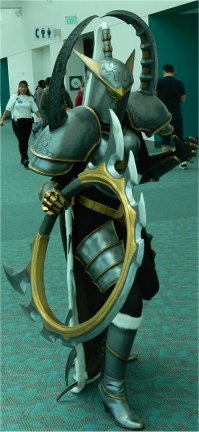 "Why do these guys look familiar?"
"I'm afraid I don't recognize either of them.
But I think they're in the movies.
Can we hurry? I don't want to be late."
.



.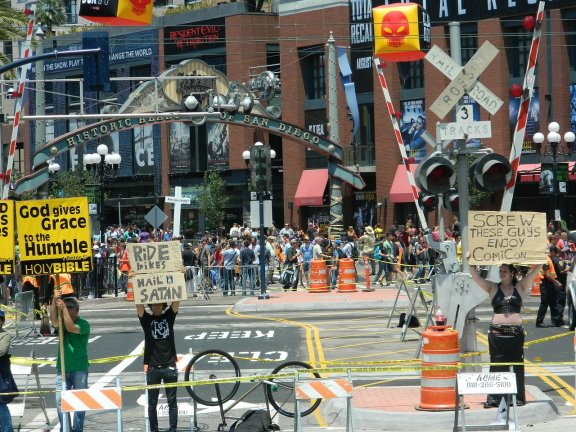 "There's one more panel I'd like to see. I think you'll like it."
"Can we go outside for some air first? I'm not used to being inside for this long."
.
.



.
Robin Maxwell (www.robinmaxwell.com)
is a screenwriter and the bestselling author of eight novels of historical fiction.

On September 18, 2012 JANE: The Woman Who Loved Tarzan will be published by Tor Books.

It is fully authorized by the estate of Edgar Rice Burroughs and the first Tarzan classic ever told from Jane's point of view.

FaceBook ~ Interview ~ Tarzana 2012 ECOF Appearance
.
ROBIN MAXWELL ON YOUTUBE

Robin Maxwell discusses the trials, tribulations and triumphs of writing her upcoming novel JANE: The Woman Who Loved Tarzan at the first Tarzan Centennial Convention of 2012.

VIEW

---

ROBIN MAXWELL IN THE TOR.COM BLOG
A Comic-Con post by Robin appears in the Tor.com Blog
- the largest sci-fi/fantasy website in the world
that gets A MILLION page views a month!
TOR.COM
.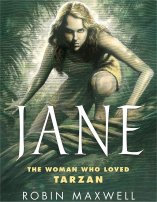 .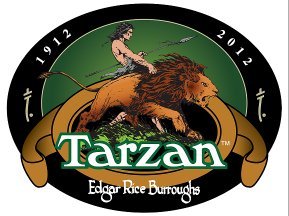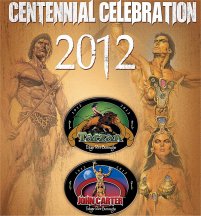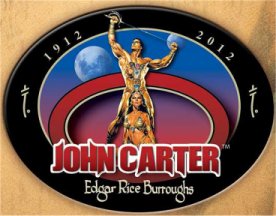 ROBIN MAXWELL FEATURES IN ERBzine
..
Visit our other Comic-Con Features



ERBzine 3918 | ERBzine 3919 | ERBzine 3920
.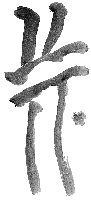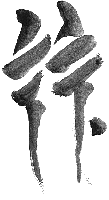 BILL HILLMAN
Visit our thousands of other sites at:
BILL and SUE-ON HILLMAN ECLECTIC STUDIO
ERB Text, ERB Images and Tarzan® are ©Edgar Rice Burroughs, Inc.- All Rights Reserved.
All Original Work ©1996-2012 by Bill Hillman and/or Contributing Authors/Owners
No part of this web site may be reproduced without permission from the respective owners.