First and Only Weekly Online Fanzine Devoted to the Life and Works of Edgar Rice Burroughs
Since 1996 ~ Over 15,000 Webpages and Webzines in Archive
Volume 0361


The Many Worlds of

"The master of imaginative fantasy adventure...
...the creator of Tarzan and...
...the 'grandfather of science-fiction'"






ERB ECLECTICA 2000.05.12
MOTES & QUOTES No. 19
Part of the ERBzine Eclectica Series

Note: The Links shared here were posted in May 2000
Some of the off-site, non-ERBzine links may be no longer active.
NOTE:
Before Social Media There Was ERBzine Eclectica that we debuted in January 2000.
Our ERB Motes & Quotes Eclectica was a weekly showcase for all.
This was one of many Webpages that were featured in each week's ERBzine Webzine
-- an online fanzine that we have published every week since 1996.
the latest ERB news, releases, readers letters, and a boundless collection of items
of interest to Burroughs and SF/Adventure Fans.
Images were smaller then as the Internet and computer systems were slower
-- also server storage was much more expensive.
Sadly, some of the off-site non-ERBzine links we've shared are no longer active
- that, we have no control over but they are left here as a curiosity or reference.

Volume 1 of 24 books by Edgar Rice Burroughs encoded to CD disc. Each book is unabridged and can be read using any computer text viewer or word processor which allows you to search, count words, format to any text style and size and even print. Hundreds of pages compacted onto 1 small CD disc. Great for research, school and literary projects. Media Collectors Archive.
Many similar collations have been featured at eBay Auction for many years.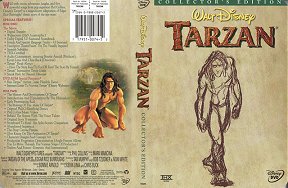 Disney's Tarzan ~ Collector's edition 2-DVD set ($49.99)

Color, Closed-captioned, Widescreen, Dolby, HiFi Sound, THX certified
Commentary by producer Bonnie Arnold and co-directors Kevin Lima and Chris Buck
History and development of the film Legacy of Edgar Rice Burroughs' Tarzan ~ Early Presentation Reels ~ An extensive look at the music of Tarzan, featuring interviews with Phil Collins and his original song demos ~ Behind-the-scenes production material, including footage of voice casting, story reels, rough animation and sound design, along with theatrical trailers and publicity materials.

Introductions and Explanations by the Filmmakers, Original Story Treatment, The Deep Canvas Process, Abandoned Sequences, Storyboard to Final Film Split-Screen-Comparison, Glen Keane On The Animation of Tarzan, Character Designs and Concept Art, Production Progression Demonstration (Angle Feature Allows You To Move Through The Various Stages of Production), Trailers and Posters (Domestic and International), Strangers Like Me music video by Phil Collins, Trashin' the Camp Recording Session with Phil Collins and 'N Sync, Read-Along, Trivia Game & Sneak Peek at Disney's Upcoming Film Dinosaur, Theater Vision for the Visually Impaired, DVD-ROM Features--Free Tarzan Action Game Playable Demo, Two Months Free
Subscription to Disney's Club Blast, Internet Links to various websites

Special features: Tarzan™ read-along ~ Tarzan™ trivia game ~ Tarzan™ action game demo ~ Free two-month subscription to Disney's Club Blast ~ "STRANGERS LIKE ME" music video ~ Sneak peek at Disney's upcoming film DINOSAUR ~ Tarzan® theatrical trailer ~ "TRASHIN' THE CAMP" recording session with Phil Collins and N'Sync ~ French and Spanish language tracks ~ Spanish subtitles ~ Internet links to Tarzan™ Web sites ~ A behind-the-scenes look with audio commentary from the filmmakers ~ History and development of the film ~ Early presentation reel ~ Abandoned sequences ~ And much more
---
NEWS DESK
4. Bradbury Backs Ackerman
Legendary SF author Ray Bradbury testified for his former literary agent Forrest J. Ackerman, who is suing a former colleague, according to the Los Angeles Times. Ackerman is suing his former business associate Ray Ferry over the rights to the stage name "Dr. Acula." On May 1, Bradbury, 80, took the stand in Los Angeles on Ackerman's behalf. "How do you pronounce it, derrr-Acula, or Dr. Acula?" Bradbury testified, according to the Times. "It's been a running joke ... I would say [for] 60 years." Ackerman is known in Los Angeles for his massive "Ackermansion" house, which is filled with horror and SF movie memorabilia. Ackerman claims that he coined the pseudonym and further alleges that Ferry fraudulently induced him to sign a contract that would allow Ferry to buy millions of dollars worth of his assets for $1. Ferry, publisher of Famous Monsters of Filmland magazine, claims that he owns the rights to the "Dr. Acula" trademark, the Times reported.
SHARE THE '99 DUM-DUM TOUR AT:
LOST IN ACKERMANSION: TARZANA DUM-DUM '99
http://www.erbzine.com/mag1/0185.html
http://www.erbzine.com/mag1/0186.html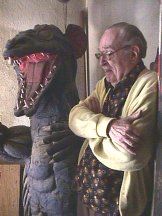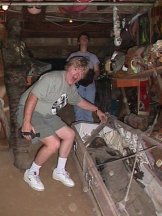 ACKERMANSION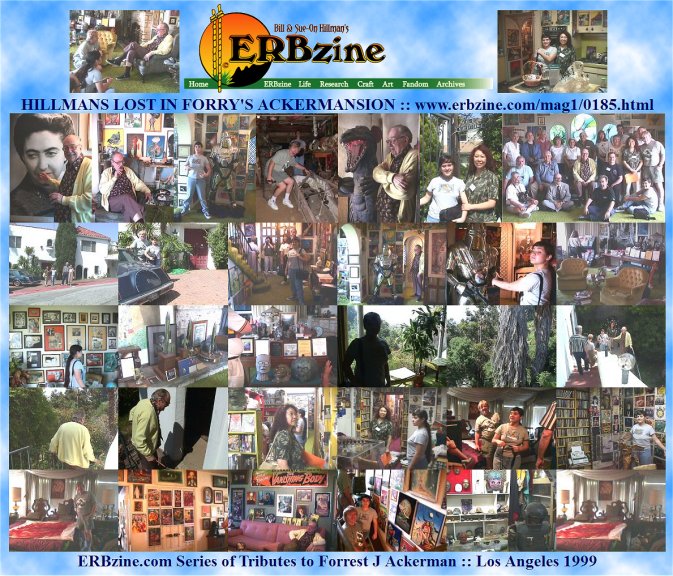 ---
COLLECTOR'S CORNER
5. ERB in Writer's Digest
6. J. Allen St. John Dust Jacket Art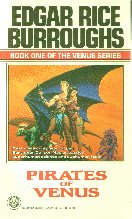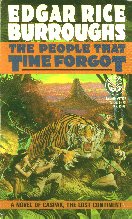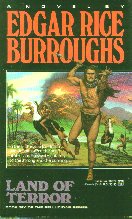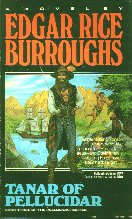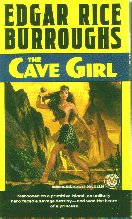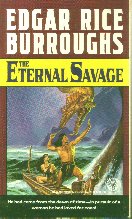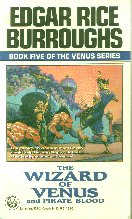 Featured in the ERBzine C.H.A.S.E.R Bibliography
www.ERBzine.com/chaser
---
8. GALLERY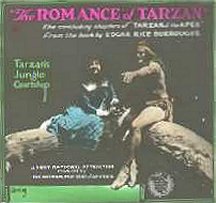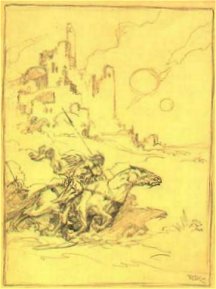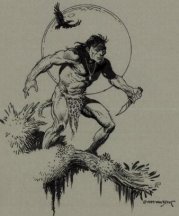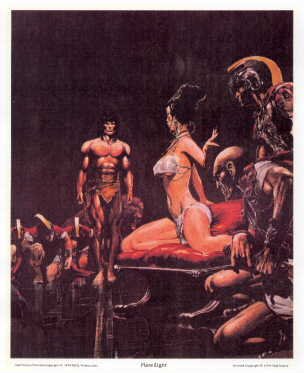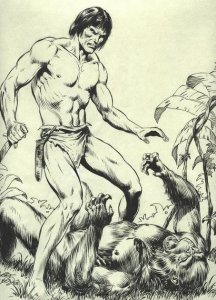 ---
9. CAUGHT IN OUR SITE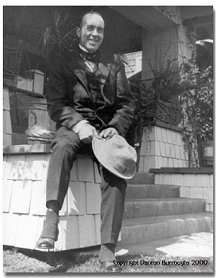 Edgar Rice Burroughs' Web Site.
http://www.edgarriceburroughs.com/

"Here we will attempt to present the life and works of the most gifted imaginative author in American history, who virtually has influenced every science fiction and fantasy author this country has produced. His influence is still felt to this day with his creations such as "Tarzan of The Apes," "John Carter of Mars," "Carson Napier of Venus," "David Innes of Pellucidar," and many other notable characters such as Billy Byrne and David Innes. All these characters have had, to some extent, an influence on American literature. Due to the magnitude and prolific writing of this author, this site will be undergoing a constant evolution."
With special thanks to Danton Burroughs of Edgar Rice Burroughs, Inc.- John Anthony Miller, Phantom Bookshop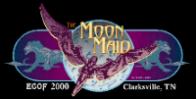 EDGAR RICE BURROUBURROUGHS BIBLIOPHILES BULLETIN BOARD
https://www.erbzine.com/dumdum/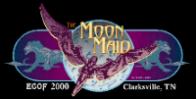 EDGAR RICE BURROUGHS CHAIN OF FRIENDSHIP
Hosted by Jim Thompson




Guests: Barry Stubbersfield & Mary Burroughs
CLARKSVILLE, TENNESSEE
MAY 18 - 21, 2000
https://www.erbzine.com/mag3/0371.html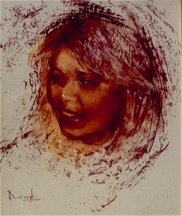 Mary Burroughs
CLARKSVILLE, TENNESSEE
MAY 18 - 21, 2000
MEET MARY BURROUGHS
https://www.erbzine.com/mag36/3699.html
A LOVE STORY
https://www.erbzine.com/mag36/3699a.html

STARTING MAY 5, 2000
A Month-Long
ERBzin-e SPRING ART FESTIVAL 2000
Spotlighting some of the all-time great ERB artists
Burne Hogarth ~ Dave Hoover ~ John Coleman Burroughs ~ Nicolai Fechin ~ Fortunino Matania
~ J. Allen St. John ~ Frank Frazetta ~ Edgar Rice Burroughs ~
~ Comic Artists: Maxon, Foster, Hogarth, Rubimor, Celardo, Manning, et al ~
and much great fan art.
Featuring commentaries by David "Nkima" Adams
All fan art is welcome ~ Please send your submissions to

---
This week we launch the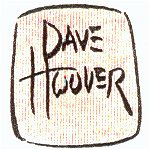 ERB Portfolio Site
at
ERBzine 0340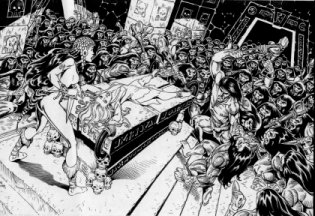 Click



DUM-DUM 2000
Visit the
Dum-Dum Dossier Site
for more info
~ The Annual Convention of the Burroughs Bibliophiles ~
Dum-Dum 2000 on July 13-16 2000

Click for full-size promo splash bar





Volume 0361



BILL HILLMAN
Visit our thousands of other sites at:
BILL and SUE-ON HILLMAN ECLECTIC STUDIO
ERB Text, ERB Images and Tarzan® are ©Edgar Rice Burroughs, Inc.- All Rights Reserved.
All Original Work ©1996-2006/2020 by Bill Hillman and/or Contributing Authors/Owners
No part of this web site may be reproduced without permission from the respective owners.