Volume 1813b
Georges Dodds'
The Ape-Man: his Kith and Kin
A collection of texts which prepared the advent of Tarzan of the Apes by Edgar Rice Burroughs
Presents
http://www.erbzine.com/mag18/buel2a.htm
Heroes of the Dark Continent . . .
J.W. Buel

---

PART IIa: Chapters XXVI - XXX1 and Appendix & Epilogue
CONTINUED FROM PART II
TABLE OF CONTENTS
| | |
| --- | --- |
| Chapter XXVI. | Adventures on the Route - Stanley's studies of the natives - Cruel devices of the natives - Wounded in the feet by concealed skewers - Insects that make life on the Congo unbearable - Mists of the morning - Poisoned arrows - How the poison is made - Agriculture on the Congo - Exciting sport on the Aruwimi - Hippopotami, monkeys and crocodiles - Mohammedans eating hippopotami flesh under a dispensation - A hippopotamus adventure - Lieut. Stairs in danger - Attacked by a wounded hippopotamus - Stanley to the rescue - Among the crocodiles - The snake-eaters - How the crocodile is hunted - Crocodile traps - The Wambutti dwarfs - Some fearful stories - Appearance and customs of the dwarfs - Cannibalism - Affection exhibited by a bereaved mother - Disposition of the Dwarfs' dead - The Quimbandes - Habits and appearance - A tribe with tails - Scared by a camera - Singular tribes - The M'teita tribe - Their customs and hospitality. |
| Chapter XXVII. | The Approach to Albert Lake - A scramble for a sardine box - Weakened by hunger - "Cheer up, boys!" - A park-like country - Purpose of the Maxim gun - A big hunt - Charge of a mad buffalo - Look out for the rhinoceros! - A dash through the carriers - A dreadfully scared company - A bath in the lake - Return to the Aruwimi camp - Deplorable condition of the rear column - Small-pox and other sufferings - Relief after a long siege of starvation - A capture of Dwaris natives - Again on the brink of starvation - Calling a council - Search for the missing - Letters from Jephson - Jephson and Emin prisoners of the Mahdi - The victorious Mahdi - The situation very serious - Release of Emin, but sad forebodings - Stanley's reply to Jephson - Fascinated by the Soudan - Stanley's warnings - Arrival of Jephson - A courier from Emin. |
| Chapter XXVIII. | Discoveries which Excite the World's Applause - Stanley's feeling towards Emin - Rehearsing the perils of his march - The Mayuemas and the slave traders - Wonderful discoveries - The Ruewenzori snowy range - Salt lakes - A geographical review - Correcting mistakes of the former explorers - Extent of Albert Lake - Views about Albert Lake and Mt. Ruewenzori - Mistakes of Baker - New sources of the Nile - Disappointments crowd fast on one another - Dangerous position of Jephson and Emin - Invasion of the Mahdists - Indecision of Emin - A lion hunt - Scarcity of lions in West Africa - The game located - A night station in a tree - Approach of three lions - A magnificent moonlight scene - Two lions wounded - Twenty shots required to bag the game - A savage struggle with death - Carrying a lion's head as a trophy. |
| Chapter XXIX. | A Great Hunt - Shooting hippopotami on Albert Lake - An elephant hunt - A terrifying spectacle - A vast sea of grass - Flanking the herd - Stanley selects a great tusker - Retreat of the wounded elephant - The pursuit - Another shot - Furious charge of the elephant - Narrow escape of Stanley - Death of the monarch - Vast elephant herds in the Congo region - Tipo Tib's vast stores of ivory - Value of the ivory annually collected - 200,000 elephants - Other rich products - Preparing to return to Zanzibar - Vigorous measures for suppressing a conspiracy - Number and kinds of people composing the returning caravan. |
| Chapter XXX. | The March to the Sea - Justice to Emin - A letter from Emin - Another letter from Stanley - The lofty Ruewenzori range - A fight - A delusion - A brush with the Warasura - Scaling the mountain - A vast sea of salt - The caravan stricken with fever - A land desolated by pillage - A tradition of the Snow King - Fields of rich promise - Descriptions of the tribes - Remarkable vicissitudes. |
| Chapter XXXI. | End of the Journey - The return route - Expert tree - climbers - Why they made their habitations in trees - Shooting an eagle by magic - A funny scene - A singular annual custom - The Wahuma chief and his wives - Incidents of the march - Dying on the way - An accident from exploding shells - Enraged natives - Emin Pasha's daughter - A Hebrew turned Mohammedan - News of Stanley's return - Dying in hammocks - Evil reports - A meeting between Stanley and Wissmann - The mirth that a snake produced - Jephson's wild ride - Arrival at Bagamoyo - Magnificent reception accorded the explorers - A champagne banquet - An accident to Emin Pasha - His fall from a high balcony and dangerous hurt - Honors to Stanley - Banqueted, toasted and feted by distinguished people - Honored by the Khedive - His visit to Cairo. |
| APPENDIX. | |
| ADDENDA --- AN EPILOGUE. | |
ADVENTURES ON THE ROUTE.
The description which Stanley gives of his journey from Yambuya to Kavalli, on Lake Albert, is in the nature of a report to a scientific body, and therefore, while reciting the perils of the march, it does not descend to the particulars of adventures, which he reserved for subsequent description, for publication as well as to add exciting interest to the letters which he wrote from Africa to his friends. It was my good fortune to be able to secure facts from his correspondence, and to add here the principal adventures of his most memorable journey.

As an explorer, whose chief mission, while philanthropic, was hardly less an ambition to familiarize himself with new regions, Stanley could not afford to disregard even the traditions respecting the country lying along the Aruwimi river, especially since, though possibly idle stories, they were evidently grounded firmly in the beliefs of both Arabs and natives of all Central Africa. By this careful attention to beliefs, as well as critical observation, he has been able to give us much information about tribes which have never before been brought to the notice of even ethnologists, much less to the great mass of people. To features of his march not described in his letter to the Relief Committee we must therefore now address ourselves.
[Mustering of the hostiles]
CRUEL DEVICES ADOPTED BY THE NATIVES.
Among other difficulties encountered on the journey, Stanley says that very shortly after the expedition departed from Yambuya the members were initiated into the subtleties of savage warfare. Among other arts practised by the natives for annoying strangers was that of filling shallow pits with sharpened splinters, or skewers, deftly covered over with leaves. For barefooted people the results were terrible; and ten men were wounded by these skewers, which would often perforate the foot quite through, or the tops would be buried in the feet, producing gangrenous sores.

To these distressful annoyances, or more properly murderous obstructions, complaint is added against swarming insects, such as gnats, flies and ants, which, in some places attacked the expedition in such numbers and with such venomous bites as forced the men to throw down their burdens and fight for life. [Dwellings of tribes below Nejambi Rapids.]

The mornings along the river were generally lowering and very sombre, everything being buried in thick mist, which frequently did not clear off until nearly noon. While this lasted the air was still as death, and gave the insects opportunity for foraging off every living thing. When the sun came out, and the breeze sprang up, the small winged creatures fled away and settled.

The Nejambi Rapids marked the division between two different kinds of architecture and language. Below were the cone huts; above were villages long and straight, of detached square huts surrounded by tall logs of wood, which added materially to the strength of the village. But all the villages were hostile, and were also armed with strong bows from which poisoned arrows were discharged with deadly effect. Stanley and his officers became much exercised as to what might be the poison on the heads of the arrows by which Lieutenant Stairs and several others were wounded, and from the effects of which four died almost directly. During a halt at Avesibba several packets of dried red-ants were found, and the secret was out. The bodies of these insects were dried, ground into powder, cooked in palm oil, and smeared on the arrow tips, and thus the deadly irritant, by which so many men had been lost after the most terrible suffering, was conveyed into the arrow wounds. This poison is so potent that it is forbidden to prepare it near a village. [ELEVATED DWELLINGS ALONG THE ARUWIMI.]

Stanley also mentions having seen immense piles of oyster shells on several islands in the Aruwimi, though this peculiar species of bivalves is not now found living in the river. He also notes a curious means employed by the natives in clearing the forests of tall white-stemmed trees characteristic of the Lower Congo, which is by building a platform about the trees, ten, fifteen, and even twenty feet high, and then cutting off the trunk at that height. The purpose of this most singular practice could not be discovered, except that the natives considered too much labor involved in the clearing out of trunks and stumps, and therefore thought all useful means were accomplished by the lopping off of that portion of the tree whose foliage would give too much shade to what they planted. Nor is this theory without reason, for in Africa land has no ownership, and the tribes are usually migratory. A single, or at most two crops are harvested by one family on the same ground in many districts, hence a thorough clearing cannot be afforded. Stanley also incidentally notes having seen occasional huts built on piles, and even stumps of trees, at a considerable elevation, but does not give us the reasons for this kind of architecture.
EXCITING SPORT ON THE ARUWIMI.
While a much larger part of the journey toward Kavalli was made on land, along the river shore, yet in several instances large canoes, called nuggers, were procurable at native villages, and in these the expedition travelled until an interruption in the navigation compelled a return to the land. Canoes were always hard to obtain, and in nearly all cases where they could be hired the owners would not allow them to be taken beyond a few miles. It is true, Stanley had a sufficiently well-armed force with him to take by violence what he was unable to secure by purchase, but his was a peaceful mission, and he avoided, even to the point of seeming cowardice, collisions with the natives, in no instance beginning an attack, and always resorting to every possible means for evading a fight even in his own defence. Notwithstanding his sufferance, however, he was forced many times to make a vigorous defence to avoid destruction at the hands of violently hostile tribes who opposed every conceivable impediment at their command to his advance. [A SCHOOL OF HIPPOPOTAMI.]

The short relays of canoes that were obtainable gave great relief to the weary and footsore travellers, besides often affording exciting sport to the hunters and venturously inclined members of the expedition. The river has little current, on which account, as well as the few disturbances of the ancient quiet of that region, it is made the haunt of great numbers of hippopotami and crocodiles, while monkeys of many varieties are to be constantly seen in wanton gambols among the trees that line the banks. Being well supplied with arms and ammunition, Stanley and his lieutenants found much amusement shooting the larger game from the canoes; and even their Arab auxiliaries, who generally maintained a melancholy mien, threw off their sullenness for an occasional hunt along the shores.

Many times during the trip the party were sorely pressed for food, and were forced to many expedients to obtain it. The natives were generally very poor themselves, and while having little to sell, were even less inclined to furnish food for strangers. Hunting, too, was frequently a doubtful resource, because, while in certain sections game was abundant, in others there seemed to be no animal life whatever. The Arabs -- ; about a dozen having followed the expedition after Tipo Tib left it at Stanley Falls -- ; fared worse than the others, because of their religious scruples about eating hippopotamus flesh, which they regard as unclean. But the gnawing pangs of hunger finally overcame the proscription of creed and belief, so that they were brought to partake of the forbidden food. It was a ludicrous sight to Christians to see a lay Mohammedan acting the part of priest and blessing the dead body of a hippopotamus preparatory to making a feast, and in the ceremony to see so strong a religious barrier destroyed. A common affliction does indeed make us all brothers.
[BLESSING THE DEAD BODY OF A HIPPOPOTAMUS.]
A HIPPOPOTAMUS ADVENTURE.
The monotony of ruthless slaughter, which had continued for several days, was at last disturbed by an exciting incident in which Lieutenant Stairs figured more conspicuously than even his adventure-loving disposition desired. Slow progress was being made by some of the party on shore while others were poling and paddling at equally slow pace in a half-dozen nuggers, Stairs being in the lead, and Stanley following in his steel whale boat, the Advance. In a considerable cove, where the river had once made a turn and then swept back again into its former channel, [Stair's adventure with a bull hippopotamus] leaving a half-stagnant elbow, several hippopotami were seen sporting, and decision was immediately made to attack them. Stairs pushed forward, his approach being hidden by a jutting point, until he had gained a position sufficiently near to permit an effective shot. The nugger was now brought round to an unexpected meeting with a large cow hippopotamus, which Stairs fired at and badly wounded. [THE PRISON OF EMIN PASHA AND MR. JEPHSON AT DUFFILI. -- ; (See page 530.)] In its violent struggles the animal turned over and over in the shallow place until its movements excited the compassion of its companions, three of which came charging to the rescue, with one uncommonly large bull in the lead. The shallowness of the water prevented the huge animals from diving and coming up under the canoe, as is their custom, and forced them to make the approach in full view. Thus when the bull, re-enforced by its almost equally dangerous companions, came rushing towards the canoe with wide open mouth, Stairs opened fire upon it, but to so little effect that the animal was not checked, while its rage was greatly increased. The other three, however, were frightened by the discharge of the gun and made off in great haste, leaving their leader to fight the battle alone. The bull, whose head now presented a horrible sight by reason of his gaping jaws, red and frothing, with blood pouring from three wounds that seemed to be discharging their flood directly into his mouth, came charging onto the canoe, which it actually seized and would have torn in pieces together with the occupants had not those following behind in the other canoes come up at this juncture and poured an effectual broadside of shots into the mad monster. The result, however, was a badly broken canoe, and an impromptu bath by Stairs, who had leaped out of the boat when he saw the enemy's mouth apparently opened to receive him.
AMONG THE CROCODILES.
Along the Aruwimi, especially in the more desert regions, where famines are said to be frequent, the natives are omnivorous in their diet, eating every kind of animal food, not excepting human flesh , crocodiles, monkeys, snakes, lizards and worms. The snake-eaters are particularly repulsive in their appearance no less than in their habits; for not only is their food most vile, but their filth and squalor are equally so. A group of these miserable people gathered about a fire, cooking their evening meal of snakes and lizards, is a sight not only appalling but one at once so disgusting and loathsome that we sorrow because all mankind is made of one likeness. [Novel means of killing crocodiles]

Having no effective arms with which to hunt the Crocodiles, some of the Aruwimi tribes exercise a cunning expedient to effect the capture of these dangerous reptiles, It requires a cool head and steady nerves to put the plan into practice, but these requirements are seldom wanting among savage people. The native hunter, when he seeks this kind of game, takes with him a very simple arm, being only a thick stick some ten inches long, through which runs a slender piece of iron sharply pointed at both ends. Finding his quarry asleep along some sedgy bank, he cautiously and noiselessly approaches until within a dozen feet or more of the crocodile. The hunter now drops down into a prostrate position and crawls carefully along towards the reptile's mouth. When within three or four feet he makes a peculiar clucking noise, which arouses the crocodile but does not alarm it. His motions are now such that the creature believes a meal to be near at hand and turns his head to seize the prey; at this moment the hunter thrusts his instrument into the mouth of the crocodile, who seizes it with avidity only to find itself helpless to do any harm with its teeth. Generally the pain caused by the sharp points of the weapon makes the crocodile very angry and in its rage pursues the hunter. In this case the creature only hastens its doom, for the hunter can easily keep out of reach of the crocodile's tail, which is now its only means of offence, and when it is sufficiently far from the water the hunter boldly seizes it and either doubles the forelegs up over the back, beats it to death with a dub, or rips it up with a sharp piece of iron which serves the purpose of a knife. [A crocodile snare.]

Crocodiles are also caught by means of spring-traps made by bending over a strong sapling and attaching to the end a vine with an iron hook fastened to it, and a hoop so set that in reaching the bait on the hook the creature must thrust his head through the ring. When the bait is seized the vine is loosed from its fastenings and up goes the sapling, lifting the crocodile just high enough -- ; while the hook serves to hold him -- ; to leave him dancing on his hind legs and tail, and strangulation ends his troubles in the course of an hour.

This same means of catching the crocodile is employed by a half-dozen tribes of South American Indians, and it is also used by some of the people in South Africa.
THE WAMBUTTI DWARFS.
It will be remembered that in Stanley's first trip across the Continent, as he came near the upper waters of the Congo he met an Arab caravan under Tipo Tib, which he engaged to escort him a considerable distance; that the great Arabian chief told the intrepid explorer a wonderful story about a race of dwarfs towards the north with whom he had once come in contact much to his own cost. The reader will also recall to mind the fact that while making his way down the Congo Stanley had the fortune to capture a member of the pigmy tribe, but was not able to elicit any information from him beyond the simple fact that he, like all others of his people, was a cannibal.

The story of Tipo Tib received partial confirmation in the capture thus made, and also in the harrowing fears of Kabba Rega, who assured Stanley that there was a race of dwarfs living somewhere to the west of Unyoro of the most violently vindictive dispositions, and who, besides possessing surprising courage, were always murderously inclined, and capable of doing the greatest mischief. For these Kabba Rega entertained such a fear that he spoke of them as he would of avenging spirits, with powers of the supernatural. [A dwarf watch tower]

That these fearful stories were a superstructure of fable built upon a small base of facts is not surprising, and it is with no wonder therefore that Stanley found them to be so. But the pigmies are certainly a verity, and even this much excites our liveliest interest to know something about them. The tribe, called Wambuttis, occupy a considerable district lying on both sides of the Aruwimi, and nearly midway between Yambuya and Albert Lake. Their average height is certainly not more, perhaps less, than three feet, but occasionally specimens of the tribe may be seen five feet in height, while there are as many of the exceptionally short that scarcely exceed two feet; a majority of them are slightly under three feet. But though short of stature they are uncommonly muscular and are also very ingenious, particularly in working iron. Their chief weapons are bows and arrows, the former being occasionally made of steel and the latter invariably tipped with metal. The few bows, indeed the only one seen that was made of steel, seemed to be rather experimental than practical, for it was too stiff for even the strongest man to draw effectively. But it is very interesting to know that the tribe make and work steel, which is a most uncommon thing in Central Africa.
CUSTOMS AND APPEARANCE OF THE DWARFS.
The Wambuttis are fishers and hunters and pursue both callings with great success. In hunting the largest game they go in considerable bodies, surrounding such animals as the elephant and literally worrying it to death by persistent pursuit and the shooting of hundreds of arrows into it. They possess considerable quantities of ivory as trophies of the hunt, and they manifest no small ingenuity in carving it into fantastic designs for bracelets, anklets, armlets, and even necklaces. [DWARF SHOOTING SOCIABLE WEAVER BIRDS.]

Contrary, however, to tradition, the Wambuttis do not wear beards, and in all respects they have the negroid characteristics of woolly hair, black eyes, thick lips, flat nose and large mouth. They are certainly very courageous, but not nearly so vindictive and cunningly cruel as Kabba Rega and Tipo Tib represented; but that they are guilty cannibalism there was not wanting the strongest evidence. Human skulls were frequently to be seen on poles about their villages and in a single instance a fairly well- cured human arm was seen hanging to the outside wall of a hut. It bore the appearance of having been smoked for a considerable time, but none of the villagers could be induced to talk about any of their habits. In fact, there was no one in the expedition who could understand their language.

While the Wambuttis are evidently extremely barbaric, and no doubt practise cruelties which distinguish all barbarous tribes, yet Stanley had ocular proof of the fact that they also possess the most admirable traits of character and are moved by the instincts of love. There was no evidence of polygamy, while the domestic ties were evidently very strong. Each family resided together in an elevated hut that was thatched with grass and carried up in a cone shape to a sharp point, or central support, which projected several feet above the crown of the roof. During a short stay at one of the villages a child of one the natives died, and Stanley saw the evidences of intense grief which the event caused. The mother appeared to be crazed by her sorrow and had to be restrained by her friends from committing some desperate act. Another woman, probably the grandmother, judged by her appearance, took the dead body upon her lap and poured out a libation of tears and wailings that was deeply affecting to behold. [Adventure in the dwarf country.]

The disposition of their dead is similar to that practised by the Sioux Indians, the bodies being placed in rude coffins, frequently made from the hollow of trees cut of a proper length and closed at the ends, and then deposited on scaffolds, where they are secure from wild beasts.
[Gathering honey]
THE QUIMBANDES.
Beyond the dwarfs, or nearer Lake Albert, lives an exceedingly fine appearing tribe called the Quimbandes, who are chiefly noted for their physical symmetry and the peculiar manner in which they dress the hair. Their only clothing is a narrow leathern girdle about the loins from which hangs, before and behind, a strip of hide, or cloth when procurable. But while they bestow small attention to their bodies, infinite care is evidently taken with the hair, quite as much, indeed, as is bestowed by the Manyuemas. Some are to be seen with the hair tightly rolled, with bright feathers rising out of a chignon, while the more fastidious contrive by some artful means to arrange the hair, by plaiting and twisting, into the form of a Roman helmet, while yet others present the appearance of wicker- work.

The Quimbandes are an indolent people, whose only known manufacture is willow baskets. They live chiefly by fishing, but vary their diet of fish by eating various insects, notably the locust -- ; our grasshopper -- ; which is highly esteemed by them. They also gather considerable quantities of honey, as large stores were invariably found in their villages. Their houses are miserable pretences, made by setting up a few poles with a rack on top, which is then covered with loose grass. A ludicrous scene was precipitated by Mr. Williams, when he attempted to photograph a group of females who mistook his camera for a magic gun.
[THE DWARFS' MANNER OF DISPOSING OF THEIR DEAD.]
A TRIBE WITH TAILS.
Adjoining the Quimbandes is another peculiar tribe almost equally symmetrical in form and greatly resembling the Bongos, but Stanley has neglected to give us even their local designation, though from a photograph we have [First conflict with the natives -- ; (See page 466)] been able to make an excellent illustration. They wear scarcely as much clothing as their neighbors, nor do they bestow any care on the hair, leaving it to run riot like the indifferent pure Africans that they are. But they nevertheless have some idea of decoration, though it develops, to our tastes, in an increasing unsightliness rather than an improvement. The women affect the pelele, or lip ring, like some of the South American tribes, and by inserting a bit of ivory in the lower lip gradually enlarge the wound until pieces of bone, wood, or ivory, more than an inch in diameter, may be inserted and worn. Besides this singular, so-called ornament, they wear a cincture of hide, with a bundle of grass tied in front to serve the traditional purpose of fig-leaves, and a cow-tail hangs from the belt behind, which led to the belief among travellers that they had natural tails. The wrists and ankles are invariably encumbered by numerous iron rings, a form of jewelery that is strikingly common among savage people. [Scared by Mr. Williams' camera.]

Unlike the Quimbandes, these neighbors are an agricultural people, and are also somewhat pastoral, though their herds of cattle and sheep are always very small. They raise grain and tobacco and give considerable attention to poultry. Their dwellings are pretentious in size, but are so fragile in construction and material as to serve only a short time; either a fire burns them [The promised land: End of the great Congo forest region. -- ; (See page 476)] or a wind- storm soon destroys them. They are made almost entirely of grass and bear a striking, resemblance to a large wheat stack, except that the apex, instead of being pointed, is made to assume a bushy appearance.
THE M'TEITA.
Still further eastward is the M'teita tribe, who are a picturesque people by reason of the numerous gewgaws the women especially affect, which, while they do not clothe or conceal the body, certainly do highly decorate.

The women are of pleasing features and often real pretty, even to the critical eye of an American. They are especially fond of bead-work, and the belles ornament their bodies with strings of various colored beads wound round and round the waist, breast, neck and head. In front is worn. a lappet of cloth or skin, also decorated with beads, and the buttock is covered with a piece of fringed cloth, while the arms and legs bear a very burden of rings made of ivory, iron, and occasionally of copper. The men are not nearly so vain and are content with a plain piece of cloth about the loins -- ; in this respect being more modest than the women -- ; and sometimes a necklace of either beads or a small bit of leather with some equally simple ornament strung upon it. [A dandy]

The M'teita do a little farming and raise a few goats and sheep, but they are chiefly traders, and as such travel considerably in Uganda, Unyoro, Usoga, and other kingdoms about Lake Albert. They construct very crude dwellings of grass, and with this crudeness is also found an utter lack of comfort or convenience, the floors having no covering except a thin layer of grass, which is not changed often enough to prevent a very foul odor, while the sides of thatch are so loose as to freely admit both wind and rain. But for all this they appear to be a contented, and certainly a hospitable people. [A M'Teita man and woman]
THE APPROACH TO LAKE ALBERT.
Stanley's approach to Lake Albert was indicated by not only a marked improvement in the natives, whose proximity to the semi-civilized lake tribes had produced a distinct influence for their betterment, but also the change was clearly noticeable in the game, which became gradually more plentiful. As Stanley has said, a considerable part of the journey was made through an almost desert region, which was not only an untrodden wilderness, but one in which nature had withheld her bounty. Very frequently the expedition was reduced to such desperate straits, for want of food, that the men were almost ready to excuse the practice of cannibalism among the people whose homes had to be made in such a country. Stanley mentions an incident somewhat ludicrous in its aspect, to illustrate the hunger from which the whole expedition suffered. He had bravely endured the privations in common with his men, and went on an allowance so small that his strength became much impaired. On one occasion he subsisted for an entire day on a single small box of sardines, and in the evening, seated alone in a place where he hardly expected to be observed, he ate the last little fish and then licked the oil out of the can as clean as ever a starving animal picked a bone. But what was his astonishment when at last he threw the empty box away to see three natives, who had been secretly watching him, make a violent scramble for it, and in the struggle for its possession they fought as do hungry dogs over a piece of meat. At length the stronger one secured the box, and spent quite half an hour both smelling and licking it, just as Stanley himself had done. Possibly the tin attracted their admiration, but certain it is that they would have prized, at that time, its former contents much more, for hunger was plainly stamped on their pinched features.
CHEER UP, BOYS!
As the country became more park-like the spirits of those composing the expedition grew buoyant. All the way Stanley had sought to sustain their courage by many promises both of rewards and assurances that the hardships would soon be at an end. His words were always, "Cheer up, boys; it is only a short distance to the station, where we shall find plenty." Thus so cheerful did he always himself appear, as did also his lieutenants, that the influence on the carriers was such as to keep them on the march. To turn back and go again through the desert wilderness was not to be thought of, hence the men could hardly consider any other alternative than that which lay before them, but many more would no doubt have fallen exhausted by the way had not Stanley appealed to their courage as he did. At one place, however, there was a mutiny, which, but for Stanley's prompt action in visiting upon the leader a swift punishment by his own hand, might have proved quite serious. But when the leader went down under a blow from the handle of the great leader's axe, the others, only half persuaded to make resistance, quickly resumed their burdens, and thenceforth continued obediently on.

A show of force is the best preventive of actual violence, and the native Africans never respect a man so much as the one who shows determination. [STARVATION PRECIPITATES A SCRAMBLE.] This knowledge is what induced Stanley to take with him a Maxim gun, quite as much as the possible need for it. A mere exhibition of its dreadful destructiveness would serve to over-awe the natives, and therefore Stanley had not really expected to have to put it to a deadly use, unless it should be necessary against well- armed and hostile Arabs, who it was not unlikely would be met, or against the Mahdi's forces, who were believed to have Emin Pasha a prisoner. But with his keen perception of every situation, and his great forbearance, Stanley was not forced to slaughter the natives, and drove his way through the darkest regions with a very small sacrifice of human life.
[STANLEY ENFORCING ORDERS]
CHARGE OF A MAD BUFFALO.
As the expedition reached the hills that overlook the great lake basin, which is about twenty-five miles wide, game began to appear, and to procure a supply of fresh meat, a hunting party was organized to make a drive among the buffaloes, several of which had been seen. The main force and the carriers continued on the route, while Stanley, Nelson and Parke, with a dozen beaters, started on the hunt, intending to move parallel with the marching caravan.

They had covered several miles before a herd was discovered in a position favorable for an attack, as they did not wish to be led away any considerable distance from the co1umn. At length a drove was descried less than a mile off to the right, and the beaters were sent out to get on the far side and drive them in. They accomplished their purpose so well that the buffaloes headed directly for the hunters who had dropped down in the grass out of sight of the game. On they came at great speed until within a few yards, when the three hunters rose up and delivered a volley that killed two cows and severely wounded a bull. But the latter kept on at a thunderous pace and, as if blinded by its wound, drove directly for the column of carriers. [A BUFFALO'S MAD CHARGE.] The mad animal was discovered when it was perhaps a hundred yards off, when immediately there was an excitement that did not wait for the order to break ranks. Every man for the moment was an independent out of file, and the hurried manner of their wild, distracted retreat was as laughable to the disinterested spectator as it was serious to those in flight. Burdens were dropped with extraordinary promptness and each man prepared to climb who could find a tree, while others just ran any way under an impromptu call to find another place. The bull perhaps never thought of making an attack, though its lowered head and high-flying tail certainly looked very dangerous, but it passed on through the broken ranks and out of sight without making any other demonstration.
[A rhinoceros creates consternation]
LOOK OUT FOR THE RHINOCEROS!
Most singular to relate, on the next day the experience with the wounded buffalo was repeated almost identically with a black rhinoceros. The hunters had been shooting antelopes, when a rhinoceros was jumped, at which Parke made a shot, bringing the animal to its knees, the bullet having no doubt struck the animal in the shoulder; but on the next instant it was up again and became a target for Stanley, who fired an ineffectual shot, which struck it too high on the back to penetrate the armor-like hide. The rhinoceros now had his anger up, but instead of turning to attack, which they seldom do, tore away and went "whoof- whoofing" towards the moving column, less than half a mile distant. The scare of the preceding day was yet fresh, and the sight of a charging rhinoceros filled the cavalcade with a terror which may not even be conceived, much less described. Down went the packs with the violence of extreme haste, and away went the carriers with a swiftness truly astonishing, every man for himself in tumultuous eagerness to reach safety first. The animal, seeing his supposed enemy in retreat, took courage and tossed one of the bundles on his horn, but did no further damage, taking himself off into the brush with this single exhibition of his temper.
A DISAPPOINTMENT.
At length Stanley and his party sighted Lake Albert, and the tedious, toilsome and perilous journey was at an end, at least for the time being. In Stanley's letter, found on preceding pages, is contained a description of the arrival at Kavalli, the station on Lake Albert, and an expression of his disappointment in his failure to meet with Emin Pasha, and his inability to procure boats to go in search of him. To this description I may add a few facts which Stanley has since reported by private letter. His men were so overjoyed at the sight of the lake, where food and rest were promised, that regardless of their heavy burdens the carriers ran at their top speed, and as the day was very hot, some of them actually sped down the hill and into the lake, so eager were they for the relaxation and enjoyment which its clear cool waters offered. A stop was made of some hours on the banks, during which the entire expedition, of men, women and children, indulged the incomparable pleasure of a delightful bath, in which the interest was so charming that every past misery was forgotten.
A RETURN TO THE ARUWIMI.
After sporting in the refreshing waters for a time the expedition entered Kavalli and remained there for nearly two weeks, Stanley all the while using every possible effort to procure boats to go on to Wadelai, and hoping all the while that news of his arrival would reach Emin and result in a meeting. But, as Stanley has so graphically reported, all his efforts and hopes were in vain, so that there appeared to be nothing for him to do but retrace his steps to Banalya, on the Aruwimi (also called the Ituri) river, where he had left his steel steam launch, as that was the only craft that could be obtained. Jephson had been sent on with an escort, by land, to Wadelai, which was known to be Emin's headquarters, some time before, and Stanley felt that by communicating a knowledge of his proximity to Lake Albert and his purpose to afford relief, that Emin would send one of his steamers to Kavalli to await him. In this belief, Stanley gave direction to a Kavalli chief to report his intentions, and then prepared to plunge again into the wilderness which promised a repetition of all the perils and dreadful hardships through which he had just passed. His carriers were only induced to accompany him by his agreement to pay them very large rewards, and by threats of punishment in case of their refusal. [A wild rush into the lake.]

This return journey was accomplished in the manner already partly told, as also the third march which took him back to Yambuya in search of the rear column. To the descriptions previously given, however, I am permitted to add further particulars from Stanley letters just to hand.

After Stanley's return to Kavalli with the steam launch he still was unable to reach Emin, because in the mean time Emin had been to that station and went away almost immediately without informing the Kavalli chief of his intended destination, and particularly because reliable information, in the form of letters from Jephson, reached him giving a brief account of a Mahdi uprising that had occurred in the mean time which had resulted in the capture of both Emin and Jephson, who were then held prisoners at Wadelai. Stanley's force at Kavalli was too small to cope with so powerful an antagonist as the Mahdi, so he hurriedly left Kavalli again for Yambuya to bring up the rear column, with which additional force he hoped to be able to effect a rescue of Emin and Jephson, even should a battle be necessary.
DEPLORABLE CONDITION OF THE REAR COLUMN.
Writing from a village called Kaffurro, on the Kargagwe river, a branch of the Aruwimi, Stanley says:
"My last report was sent off by Salim Behammod in the latter part of September, 1888. Over a year full of stirring events have taken place since then. I will endeavor to inform you what has occurred. When we reached the camp, after great privations, but nothing to what we were afterwards to endure, we found the 102 of the yet remaining members of the rear column in a most deplorable condition. I doubted whether 50 of them would live to reach the lake; but having collected a large number of canoes, the goods and sick men were transported in these vessels in such a smooth and expeditious manner that there were remarkably few casualties in the rear column. But wild natives, having repeatedly defeated the Ugarrowwa's raiders, and by this discovered the extent of their own strength, gave considerable trouble and inflicted considerable loss among our best men, who had always to bear the brunt of the fighting and the fatigue of the paddling. However, we had no reason to be dissatisfied with the time we had made. When progress by river became too tedious and difficult, an order to cast off canoes was given. This was four days' journey above the Ugarrowwa's Station, or about 300 miles above Banalya. We decided that as the south bank of the Ituri river was pretty well known to us it would be best to try the north bank, although we should have to traverse for some days the despoiled lands which had been a common centre to the Ugarrowwa's and Kilinga-Longa's bands of raiders. We were about a hundred miles from grass land; which opened up a prospect of future feasts of beef, veal and mutton, and a pleasing variety of vegetables, as well as oil and butter for cooking.[Fight at Abi Sibbam August 13, 1887, Lieutenant Stairs wounded with an arrow.]

On October 30th, having cast off the canoes, the land march began in earnest, and two days later we discovered a large plantation in charge of Dwaris. The people flung themselves on the plantains to make as large a provision as possible for the dreaded wilderness ahead. The most enterprising always secured a fair share, and twelve hours later would be furnished with a week's provision of plantain flour. The feeble and indolent revelled for the time being on an abundance of roasted fruit, but always neglected providing for the future, and thus became victims to famine after moving from this place. Ten days passed before we reached another plantation, during which we lost more men than we had lost between Banalya and Ugarrowwa's.
SMALL-POX AND OTHER SUFFERINGS.
Small-pox broke out among the Manyuema, and the mortality was terrible. Our Zanzibaris escaped the pest, however, owing to the vaccination they had undergone on board the Madura. [A DWARIS VILLAGE.] We were now about four days' march above the confluence of the Ihuru and Ituri rivers, and within about a mile from Ishuru. As there was no possibility of crossing this violent tributary of the Ituri or Aruwimi, we had to follow its right bank until a crossing could be discovered. Four days later we stumbled across the principal village of the district, called Andikumu. It was surrounded by the finest plantation of bananas and plaintains we had yet seen, which all the Manyuemas habit of spoliation and destruction had been unable to destroy. There our people, after starving during fourteen days, gorged themselves to such excess that it contributed greatly to lessen our numbers. Every twentieth individual suffered from some complaint which entirely incapacitated him for duty.

The Ihuru river was about four miles south-southeast from this place, flowing from east-north-east. It was about sixty yards broad and deep owing to heavy rains. From Andikumu six days' march brought us to another nourishing settlement, called Indeman, situated about four hours' march from a river supposed to be the Ihuru. Here I was considerably nonplussed by a grievous discrepancy between native accounts and my own observations. The natives called it the Ihuru river, and my instruments and chronometer made it very evident it could not be the Ihuru. We knew finally. After capturing some Dwaris we discovered it was the right branch of the Ihuru, called the Duru river, this agreeing with my own views. We searched and found a place where we could build a bridge across. Bonny and our Zanzibari chief threw themselves into the work, and in a few hours the Duru river was safely bridged. We passed from Indeman into a district entirely unvisited by Manyuema." Here the writer describes daily conflicts with the Wambutti dwarfs, which he found very numerous in this region, which have already been noticed. The Wambuttis clung to the north-east route, which Stanley wanted to take; accordingly he went south-east and followed elephant tracks. [Dwaris women]

He says: But on December 9th we were compelled to halt for forage in the middle of a vast forest, at a spot indicated by my chart to be not more than two or three miles from Ituri river, which many of our people had seen. While we resided at Fort Bodo, I sent 150 rifles back to a settlement that was fifteen miles back on the route we had come, while many Manyuema followers also undertook to follow them. I quote from my journal part of what I wrote on December 14th, the sixth day of the absence of the foragers: Six days have transpired since our foragers left us. For the first four days the time passed rapidly, I might say pleasantly, being occupied in recalculating my observations from Ugarrowwa's to Lake Albert down to date, owing to a few discrepancies here and there, which my second and third visit and duplicate and triplicate observations enabled me to correct. My occupation then ended. I was left to wonder why the large band of foragers did not return.
ON THE BRINK OF STARVATION.
On the fifth day, having distributed all the stock of flour in camp, and having killed the only goat we possessed, I was compelled to open the officers' provision box and take a pound pot of butter, with two cupfuls of my flour, to make an imitation gruel, there being nothing else save tea, coffee, sugar and a pot of sago in the boxes. In the afternoon a boy died, and the condition of the majority of the rest was most disheartening. Some could not stand, falling down in the effort to do so. These constant sights acted on my nerves until I began to feel not only moral but physical sympathy, as though the weakness was contagious. Before night a Mahdi carrier died. The last of our Somalis gave signs of a collapse, and the few Soudanese with us were scarcely able to move. When the morning of the sixth day dawned, we made broth with the usual pot of butter, an abundance of water, a pot of condensed milk and a cupful of flour for 130 people.
CALLING A COUNCIL.
The chiefs and Bonny were called to a council. At my suggestion of a reverse to the foragers of such a nature as to exclude our men from returning with news of the disaster, they were altogether unable to comprehend such a possibility. They believed it possible that these 150 men were searching for food, without which they would not return. They were asked to consider the supposition that they were five days searching for food, without which they would not return, and then had lost the road, perhaps, or, having no white leader, had scattered to loot goats, and had entirely forgotten their starving friends and brothers in the camp. What would be the state of the 130 people five days hence? Bonny offered to stay with ten men in the camp if I provided ten days' food for each person while I would set out to search for the missing men. Food, to make a light cupful of gruel for ten men for ten days, was not difficult to procure, but the sick and feeble remaining must starve unless I met good fortune, and accordingly a store of buttermilk, flour and biscuits was prepared and handed over to the charge of Bonny. In the afternoon of the seventh day we mustered everybody besides the garrison of the camp, ten men.
SEARCHING FOR THE MISSING.
Sadia, Manyuema chief, surrendered fourteen of his men to their doom. Kibbobora, another chief, abandoned his brother, and Fundi, another Manyuema chief, left one of his wives and her little boy. We left twenty-six feeble and sick wretches, already past all hope unless food could be brought them within twenty-four hours. In a cheery tone, though my heart was never heavier, I told the forty-three hunger-bitten people that I was going back to hunt for the missing men. We travelled nine miles that afternoon, having passed several dead people on the road; and early on the eighth day of their absence from camp we met them marching in an easy fashion. But when we were met the pace was altered, so that in twenty-six hours from leaving starvation camp we were back with an abundance around us of gruel and porridge, boiling bananas, boiling plantains, roasting meat and simmering soup. This had been my nearest approach to absolute starvation in all my African experience. Altogether twenty-one persons succumbed in this dreadful camp.
LETTERS FROM JEPHSON.
On December 23d the united expedition continued the march eastward, and as we now had to work by relays, owing to the fifty extra loads, we did not reach the Ituri ferry, which was our last camp in the forest region before emerging on grass land, until January 9th. My anxiety about Mr. Jephson and Emin would not permit me to dawdle on the road, making double trips in this manner, so, selecting a rich plantation and a good camp east of the Huri river, I left Stairs in command with 124 people, including Parke and Nelson, and on January 11th I continued my march eastward. The people of the plains, fearing a repetition of the fighting of December, 1887, flocked to the camp as we advanced and formally tendered their submission, agreeing to the contributions and supplies. The blood- brotherhood was entered into, the exchange of gifts was made and a firm friendship established. The huts of our camp were constructed by natives, and food, fuel and water were brought to the expedition as soon as a halting place was decided on. We heard no news of white men on Lake Albert from the people until on the 16th, at a place called Gevaris. Messengers from Kavalli came with a packet of letters, with one letter written on three several dates, with several days' interval between, from Jephson, and two notes from Emin, confirming the news in Jephson's letter. You can but imagine the interest and surprise I felt while reading the letters by giving you extracts from them in Jephson's own words:
DUFFILI, NOVEMBER 7th, 1888.

"DEAR SIR: I am writing to tell you the position of affairs in this country, and I trust the letter will be delivered to you at Kavalli in time to warn you to be careful. On August 18th a rebellion broke out here and the Pasha and I were made prisoners. The Pasha is a complete prisoner, but I am allowed to go about the station, but my movements are watched. The rebellion has been got up by some half-dozen Egyptians -- ; officers and clerks -- ; and gradually others joined, some through inclination, but most through fear. The soldiers, with the exception of those at Labore, have never taken part in it, but have quietly given in to their officers. When the Pasha and I were on our way to Regaf, two men, one an officer, Abdul Vaal Effendi, and the other a clerk -- ; went about and told to the people they had seen you, and that you were only an adventurer, and had not come from Egypt; the letters you brought from the Khedive and Nubar were forgeries; that it was untrue Khartoum had fallen, and that the Pasha and you had made a plot to take them, their wives and children out of the country and hand them over as slaves to the English. [ONE OF EMIN'S IRREGULARS DISPERSING A PARTY OF REBELS.] Such words in an ignorant, fanatical country like this acted like fire among the people, and the result was a general rebellion, and we were made prisoners. The rebels then collected the officers from the different stations and held a large meeting here to determine what measures they should take, and all those who did not join the movement were so insulted and abused that they were obliged for their own safety to acquiesce in what was done.
THE VICTORIOUS MAHDI.
"The Pasha was deposed and those officers, suspected of being friendly to him were removed from their posts, and those friendly to the rebels were put in their places. It was decided to take the Pasha as a prisoner to Regaf, and some of the worst rebels were even for putting him in irons, but the officers were afraid to put their plans into execution, as the soldiers said they never would permit anyone to lay a hand on him. Plans were also made to entrap you when you returned and strip you of all you had. Things were in this condition when we were startled by the news that the Mahdi's people had arrived at Lado with three steamers and nine sandals and nuggers and had established themselves on the site of the old station. Omar Sall, their general, sent up three peacock dervishes with a letter to the Pasha demanding the instant surrender of the country. The rebel officers seized them and put them in prison and decided on war. After a few days the Mahdists attacked and captured Regaf, killing five officers and numbers of soldiers and taking many women and children prisoners, and all the stores and ammunition in the station were lost. The result of this was a general stampede of the people from the station of Brodons, Kirri, and Muggi, who fled with their women and children to Labore, abandoning almost everything. At Kirri the ammunition was abandoned, and was seized by natives. The Pasha reckons that the Mahdists number about 1600. The officers and a large number of soldiers have returned to Muggi and intend to make a stand against the Mahdists. Our position here is extremely unpleasant, for since the rebellion all is chaos and confusion. There is no head, and half a dozen conflicting orders are given every day and no one obeys. The rebel officers are wholly unable to control the soldiers. The Baris have joined the Mahdists. If they come down here with a rush nothing can save us.

"The officers are all frightened at what has taken place and are anxiously awaiting your arrival and desire to leave the country with you, for they are now really persuaded that Khartoum has fallen and that you have come from the Khedive. We are like rats in a trap. They will neither let us act nor retire, and I fear, unless you come very soon, you will be too late and our fate will be like that of the rest of the garrisons of the Soudan. Had this rebellion not happened the Pasha could have kept the Mahdists in check some time, but now he is powerless to act. I would suggest, on your arrival at Kavalli, that you write a letter in Arabic to Shukri Aga, Chief of the Mswa station, telling him of your arrival and telling him you wish to see the Pasha and myself. Write also to the Pasha or myself telling us what number of men you have with you. It would perhaps be better to write to me, as a letter to him might be confiscated. Neither the Pasha nor myself think there is the slightest danger now of any attempt to capture you, for the people are now fully persuaded that you have come from Egypt and they look to you to get them out of their difficulties. Still it would be well for you to make your camp strong. If we are not able to get out of the country, please remember me to my friends, etc. Yours faithfully,

"JEPHSON."
At the time the above letter was written a messenger could not be obtained to carry it over the route to meet Stanley, who was known to be returning to the lake, and Jephson therefore had opportunity to add two postscripts giving ampler details of the troubles by which they had been surrounded, and also to convey the pleasanter information of Emin's release. He therefore added the following, under date of November 4th:
RELEASE OF EMIN, BUT SAD FOREBODINGS.
"Shortly after I had written you the soldiers were led by their officers to attempt to retake Regaf, but the Mahdists defended it and killed six officers and a large number of soldiers. Among the officers killed were some of the Pasha's worst enemies. The soldiers in all the stations were so panic-stricken and angry at what happened that they declared they would not attempt to fight unless the Pasha was set at liberty. So the rebel officers were obliged to free him and sent him to Wadelai where he is free to do as he pleases, but at present he has not resumed authority in the country. He is, I believe, by no means anxious to do so. We hope in a few days to be at Tunguru Station on the lake, two days by steamer from Nsabe, and I trust when we hear of your arrival that the Pasha himself will be able to come down with me to see you. We hear that the Mahdists sent steamers to Khartoum for re-enforcements. If so they cannot be up here for another six weeks. If they come up here with re-enforcements it will be all up with us, for the soldiers will never stand against them, and it will be a mere walk-over. Everyone is anxiously looking for your arrival, for the coming of the Mahdists has completely cowed them. We may just manage to get out if you do not come later than the end of December, but it is entirely impossible to foresee what will happen."
Jephson's second postscript, dated December 18th, reads:
"Mogo, the messenger, not having started I send a second postscript. We were not at Tanguru on November 15th. The Mahdists surrounded Duffili station and besieged it for four days. The soldiers, of whom there are about 500, managed to repulse them and they retired to Regaf, their headquarters, as they have sent down to Khartoum for re-enforcements and doubtless will attack again when strengthened. In our flight from Wadelai, the officers requested me to destroy our boats and the advances. I therefore broke it up. Duffili is being renovated as fast as possible. The Pasha is unable to move hand or foot as there is still a very strong party against him, as officers are no longer in immediate fear of the Mahdists. Do not on any account come down to us at my former camp on the lake near Kavalli Island, but make your camp at Kavalli on the plateau above. Send a letter directly you arrive there, and as soon as we hear of your arrival I will come to you. I will not disguise facts from you that you will have a difficult and dangerous work before you in dealing with the Pasha's people. I trust you will arrive before the Mahdists are re-enforced or our case will be desperate. Yours faithfully,

"JEPHSON."
STANLEY'S LETTER IN REPLY TO JEPHSON.
Stanley immediately returned a reply to Jephson's letter by the messengers, in which he wrote:
"Be wise, be quick, and waste no time. Bring Buifa and your own Soudanese with you. I have read your letters half a dozen times over, but fail to grasp the situation thoroughly, because in some important details one letter contradicts the other. In one you say the Pasha is a close prisoner, while you are allowed a certain amount of liberty. In the other you say you will come to me as soon as you hear of our arrival here, and 'I trust,' you say, 'that the Pasha will be able to accompany me.' Being prisoners, I fail to see how you could leave Tunguru at all. All this is not very clear to us, who are fresh from the bush. If the Pasha can come, send a courier on your arrival at your camp on the lake below here to announce the fact and I will send a strong detachment to escort him to the plateau; even to carry him if he needs it. I feel too exhausted after my 1300 miles of travel since I parted from you last May to go down to the lake again. The Pasha must have some pity for me. Don't be alarmed or uneasy on our account. Nothing hostile can approach us within twelve miles without my knowing it. I am in the thickest of a friendly population, and if I sound a war note, within four hours I can have 2000 warriors to assist me to repel any force disposed to violence, and if it is to be a war, why then I am ready for the cunningest Arab alive. I have read your letter a half-dozen times and my opinion of you varies with each reading. Sometimes I fancy you are half Mahdist or Arabist, then Eminist. I shall be wiser when I see you. Now, don't you be perverse, but obey and let my order to you be as a frontlet between the eyes, and all, with God's gracious help, will end well. I want to help the Pasha somehow, but he must also help me and credit me."
FASCINATED BY THE SOUDAN.
"On January 16th," says Stanley, "I received with this batch of letters two notes from the Pasha himself, confirming the above. But not a word from either Jephson or the Pasha indicating the Pasha's purpose. Did he still waver or was he at last resolved? With any man than the Pasha or Gordon one would imagine that being a prisoner and a fierce enemy hourly expecting to give the coup mortal, he would gladly embrace the first chance to escape from the country given up by his government. But there was no hint in the letters what course the Pasha would follow. These few hints of mine, however, will throw some light on my postscript, which here follows, and of my state of mind after reading these letters. I wrote a formal letter, which might be read by any person, Pasha, Jephson or any of the rebels, and addressed it to Jephson, as requested, but on a separate sheet of paper, after we reached Kavalli, I wrote a private postscript for Jephson's perusal, as follows:
KAVALLI, Jan. 18th, 3 P.M.

"My DEAR SIR: --I now send thirty rifles and Kavalli's men down to the lake with my letters, with my urgent instructions that a canoe should be set off. [Torturing the Mahdi's dervishes, by order of Emin Pasha's rebel officers.] I may be able to stay longer than six days here, perhaps ten. I will do my best to prolong my stay until you arrive, without rupturing the peace. Our people have a good store of beads and couriers' clothes, and I notice that the natives trade very easily, which will assist Kavalli's resources should he get uneasy under our prolonged visit. Should we get out of this trouble, I am his most devoted servant and friend; but if he hesitates again, I shall be plunged in wonder and perplexity. I could save a dozen pashas if they were willing to be saved. I would go on my knees and implore the Pasha to be sensible of his own case. He is wise enough in all things else, even for his own interest. Be kind and good to him for his many virtues, but do not you be drawn into the fatal fascination the Soudan territory seems to have for all Europeans in late years. As they touch its ground they seem to be drawn into a whirlpool, which sucks them in and devours them with its waves. The only way to avoid it is to obey blindly, devotedly and unquestionably all orders from the outside. The committee said: 'Relieve Emin with this ammunition. If he wishes to come out, the ammunition will enable him to do so. If he elects to stay, it will be of service to him.' [THE COURIER TAKING EMIN'S LETTER.] The Khedive said the same thing, and added that if the Pasha and his officers wished to stay they could do so on their own responsibility. Sir Evelyn Baring said the same thing in clear, decided words, and here I am after 4100 miles' travel with the last instalment of relief. Let him who is authorized to take it, take it and come. I am ready to lend him all my strength and will assist him, but this time there must be no hesitation, but positive yea or nay, and home we go.

Yours sincerely,
"STANLEY"
THE ARRIVAL OF JEPHSON.
In the course of his correspondence Mr. Stanley says:
"On February 6th, Jephson arrived in the afternoon at our camp at Kavalli. I was startled to hear Jephson, in plain, undoubting words, say, 'Sentiment is the Pasha's worst enemy. No one keeps Emin back but Emin himself.' This is the summary of what Jephson learned during the nine months from May 25, 1888, to February 6, 1889. I gathered sufficient from Jephson's verbal report to conclude that during nine months neither the Pasha, Casati nor any man in the province had arrived nearer any other conclusion than what was told us ten months before. However, the diversion in our favor created by the Mahdist's invasion and the dreadful slaughter they made of all they met inspired us with hope that we could get a definite answer at last. Though Jephson could only say: 'I really can't tell you what the Pasha means to do. He says he wishes to go away, but will not move. No one will move. It is impossible to say what any man will do. Perhaps another advance by the Mahdists will send them all pell-mell towards you, to be again irresolute and requiring several weeks' rest.'"
COURIER FROM EMIN.
Stanley next describes how he had already sent orders to mass the whole of his forces ready for contingencies. He also speaks of the suggestions he made to Emin as to the best means of joining him, insisting upon something definite; otherwise it would be his (Stanley's) duty to destroy the ammunition and march homeward. He continues: "February 13 a native courier appeared in camp with a letter from Emin, and with the news that he was actually at anchor just below our plateau camp. But this is his formal letter to me dated the 13th:
"'SIR: -- ; In answer to your letter of the 7th inst., I have the honor to inform you that yesterday I arrived here with my two steamers, carrying a first lot of people desirous to leave this country under your escort. As soon as I have arranged for a cover for my people, the steamers have to start for Mswa Station to bring on another lot of people. Awaiting transport with me are some twelve officers anxious to see you, and only forty soldiers. They have come under my orders to request you to give them some time to bring their brothers from Wadelai, and I promised them to do my best to assist them. Things having, to some extent, now changed, you will be able to make them undergo whatever conditions you see fit to impose upon them. To arrange these I shall start from here with officers for your camp, after having provided for the camp, and if you send carriers I could avail me of some of them. I hope sincerely that the great difficulties you had to undergo and the great sacrifices made by your expedition on its way to assist us, may be rewarded by full success in bringing out my people. The wave of insanity which overran the country has subsided, and of such people as are now coming with me, we may be sure. Permit me to express once more my cordial thanks for whatever you have done for us.

"'Yours,'
'EMIN.' "
DISCOVERIES THAT EXCITE THE WORLD'S APPLAUSE.
Considering the trials, sufferings, and almost unparalleled hardships through which Stanley had passed in his philanthropic mission to relieve Emin, whose situation was certainly critical, with his power and influence destroyed and whose most ambitious and optimistic hopes could hardly picture a pleasing prospect, it is but natural that the great explorer should feel a sense of disappointment, if not disgust, at the unreasonable coolness and indifference with which Emin received his suggestions. It is not surprising either that this want of appreciation on the part of Emin should weigh heavily on the mind of Stanley and cause him time and again to review the privations which he had endured, in his undertaking to perform the most magnanimous and unselfish service for one who, while unappreciative, nevertheless needed the aid that had been rendered. Says he in a letter now before me:
"You know that all the stretch of country between Yambuya and this place is an absolutely new country, except what may be measured by five ordinary marches. First, there is that dead white of the map now changed to a dead black. I mean that the region of earth confined between east longitude 25 degrees and south latitude 29 degrees 45 minutes is one great compact of a remorselessly sullen forest with a growth of an untold number of ages, swarming at stated intervals with immense numbers of vicious man-eating savages, and crafty undersized men, who were unceasing in their annoyance. Then there is that belt of grass land lying between it and Albert N'yanza, whose people contested every mile of our advance with spirit, and made us think that they were guardians of some priceless treasure hidden in the N'yanza shores or at war with Emin Pasha and his thousands. Sir Percival in search of the Holy Grail could not have met with hotter opposition. Three separate times necessity compelled us to traverse these unholy regions with varying fortunes."
REHEARSING THE PERILS OF THE MARCH.
Referring to the imprisonment of Emin, Stanley then grows reflective over the miseries which he had so heroically endured, and says:
"Incidents then crowded fast. Emin Pasha was a prisoner, and an officer of ours was his forced companion, and it really appeared as though we were to be added to the list. But there is virtue, you know, even in striving unyieldingly, in hardening the nerves and facing those overclinging mischances without paying too much heed to the reputed danger. One is assisted much by knowing that there are no other coups, and the danger, somehow, nine times out of ten, diminishes. The rebels of Emin Pasha's Government relied on their craft and on the wiles of the heathen Chinee, and it is rather amusing to look back and note how punishment has fallen on them. Was it Providence or luck? Let those who love to analyze such matters reflect. Traitors without the camp and, traitors within were watching, and the most active conspirator was discovered, tried and hanged. The traitors without fell afoul of one another and ruined themselves. If not luck, then it is surely Providence in answer to good men's prayers. Far away our own people, tempted by extreme wretchedness and misery, sold our rifles and ammunition to our natural enemies, the Manyuema, the slave traders' true friends, without the least grace in either bodies or souls. What happy influence was it that restrained me from destroying all those concerned in it? Each time I read the story of Captain Nelson's sufferings I feel vexed at my forbearance, [ALONG THE UPPER ARUWIMI.] and yet again I feel thankful, for a higher power than man's severely afflicted the cold-blooded murderers by causing them to feed upon one another a few weeks after the rescue and relief of Nelson and Parke. The memory of those days at times hardens and again unmans me."
WONDERFUL DISCOVERIES.
But with all these sufferings, including also an illness of twenty-eight days, which came near terminating fatally, and the apparent ingratitude of Emin, with the enthusiasm of a great explorer Stanley suddenly rises out of his depression of spirits to voice the joy of his important discoveries, that seem at once to compensate him for every hardship and every slight he ever endured. Says he: "Terrible as was this last march, it was delightful in the wonderful discoveries that we made, which crowded fast one after another upon our surprised vision. Snowy ranges of the Ruewenzori (cloud king or rain creator), the Semliki river, the Albert Edward N'yanza, the plains of Noongora, the salt lakes of Kative, the new peoples: Wakonju, great mountain dwellers of a rich forest region; the Awamba, the fine-featured Wazonira, the Wanyoro bandits, the Lake Albert Edward tribes and the shepherd races of the eastern uplands, then the Wanyankori, besides the Wanyaruwamba and the Wazinja, until at last we came to a church whose cross dominated a Christian settlement, and we knew that we had reached the outskirts of blessed civilization."

Continuing a report of his discoveries, written Sept. 8th, 1888, from a natunda village on the Ituri, to Col. J.A. Grant, a member of the Relief Committee, he says:
"My DEAR GRANT: --I have only been able to write scrappy letters hitherto, though I start them with a strong inclination to give our friends a complete story of our various marches and their incidents. But so far I have been compelled to hurriedly close lest I should miss the opportunity to send them. This one, for instance, I know not how to send at present, but an accidental arrival of a caravan or an accidental detention of the expedition may furnish the means. I will trust to chance and write, nevertheless. [PUNISHMENT OF A TRAITOR.]

"You, more than any of the committee, are interested in Lake Albert. Let us deal with that first. When on December 13th, 1887, we sighted the lake, the southern part lay at our feet almost like an immense map. We glanced rapidly [Stanley's and Emin Pasha's forces on the march to the coast.] over the grosser details, the lofty plateau, the wall of Unyoro to the east and that of Baregga to the west, rising nearly 3000 feet above the silver water, and between the hills the stretched out plains, seemingly very flat and grassy, with here and there a dark clump of brushwood, which, as the plain trended southwesterly, became a thin forest. The south-west edge of the lake I fixed at nine miles in a direct south-westerly line from this place. This will make the terminus of the south-west corner 1 deg. and 17 min. north latitude, by prismatic compass, magnetic bearing; of the south-east corner just south of a number of falls 1 deg. 37 min. This will make it about 1 deg. 11 min. 3° sec., north latitude, magnetic bearing of 1 deg. 48 min. Taken from north latitude 1 deg. 25 min. 3° sec., this exactly describes the line of shore running from the south-west corner of the lake to the south-east corner of Albert. Baker fixed his position latitude 1 deg. 15 min. north if I recollect rightly. The centre of Mbakovia terrace bears 1 deg. 21 min. 3° sec. magnetic from my first point of observation. This will make his Vacovia about 11 deg. 15 min. 45 sec., allowing 10 deg. west variation.

"In trying to solve the problem of the infinity of Lake Albert, as sketched by Baker, and finding that the lake terminus is only four miles south of where he stood to view it 'from a little hill' and on 'a beautiful clear day,' one would feel almost justified in saying he had never seen the lake. But his position of Vacovia proves that he actually was there, and the general correctness of his outline of the east coast of Vacovia to Magungo also proves that he navigated the lake.
VIEWS ABOUT LAKE ALBERT AND MOUNT RUEWENZORI.
"When we turn our faces north-east we saw that Baker had done exceedingly well; but when we turn them southward our senses in vain try to penetrate the mystery, because our eyes see not what Baker saw. With Lieut. Stairs, Mounteney Jephson, Surgeon Parke, Emin Pasha, Capt. Casati, I look with my own eyes upon the scene. I find Baker has made an error. I am somewhat surprised also at Baker's altitudes of Lake Albert and the Blue Mountains, and at the breadth attributed by him to the lake. The shore opposite Vacovia is ten and a quarter miles distant, not forty or fifty miles. The Blue Mountains are nothing else but a vast upland, the highest cone or hill being not above 6000 feet above the level of the sea. The altitude of Lake Albert by the aneroid and the boiling point will not exceed 2350 feet.

"Last of all, away to the south-west, where he has sketched his infinite stretch of the lake, there rises about forty miles from Vacovia an immense snowy mountain, a solid, square-browed mass with an almost level summit between two lofty ridges. If it was a beautifully clear day he should have seen this, being nearer to it by thirteen geographical miles than I was.

"About the lake discovered by me in 1876 I can learn very little from the natives. At the chief of Kavalli's I saw two natives who came from that region. One of them hailed from Unyampaka and the other from Usongora. The first said that the Albert Lake is much larger than that near Unyampaka. The other said that the southern lake is the larger, as it takes two days to cross it. He describes it as being a month's march from Kavalli. Their accounts differ so much that one is almost tempted to believe that there are two lakes, the smaller one near Unyampaka, and connected by a river or channel with that of Usongora.

"My interest is greatly excited, as you may imagine, by the discovery of Ruewenzori, the snowy mountain, and a possible rival of Kilima Njaro. Remember that we are in north latitude, and that this mountain must he near or on the Equator itself; that it is summer now, and that we saw it in the latter part of May; that the snow line was estimated at about 1000 feet below the summit.

"Hence, I conclude that it is not Mount Gordon Bennett, seen in December, 1876 -- ; though it may be so -- ; which the natives said had only snow occasionally. At the time I saw the latter there was no snow visible. It is a little further east, according to the position I gave it, than Ruewenzori. All questions which this mountain naturally gives rise to will be settled, I hope, by this expedition before it returns to the sea.

"If at all near my line of march, its length, height and local history will be ascertained. Many rivers will be found to issue from this curious land between the two Muta Nzigas. What rivers are they? Do they belong to the Nile or the Congo? There is no river going east or south- east from this section except the Katonga and Kafur, and both must receive, if any, but a very small supply from Mount Gordon Bennett and the Ruewenzori. The new mountain must, therefore, be drained principally south and west; if south, the streams have connection with the lake south; if west, Semliki, a tributary of Lake Albert and some river flowing to the Congo must receive the rest of its waters. Then, if the lake south receives any considerable supply, the interest deepens. Does the lake discharge its surplus to the Nile or the Congo? If to the former, then it would be of great interest to you, and you will have to admit that Lake Victoria is not the main source of the Nile. If to the Congo, then the lake will be the source of the River Lowa or Loa, since it is the largest tributary to the Congo from the east between the Aruwimi and Luama.

"For your comfort, I will dare to venture an opinion even now that the lake is the source of the Lowa, though I know nothing positive of the matter; but I infer from the bold manner in which the Aruwimi trenches upon the domain that anyone would have imagined that it belonged to the Nile. It was only ten minutes' march between the head of one of its streams to the crest of the plateau whence we looked down upon Albert N'yanza. From the mouth of Aruwimi to the head of this stream are 390 geographical miles in a straight line. Well, next to the Aruwimi in size is the Lowa river, and from the mouth of the Lowa to the longitude of Ugampaka Post, in a direct line, it is only 240 geographical miles.

"Yours, very sincerely,
"HENRY M. STANLEY."
DISAPPOINTMENTS CROWD FAST UPON ONE ANOTHER.
The next letter received from Stanley reads as follows:
"I reached. the Albert N'yanza from Banalya for the third time in 140 days, and found out that Emin and Jephson had both been prisoners since the 18th of August, 1888, being the day after I made the discovery that Barttelot's caravan had been wrecked. The troops in the Equatorial Province had revolted and shaken off all allegiance. Shortly after the Mahdists invaded the Province in full force. After the first battle in May, the stations yielded and a panic struck the natives, who joined the invaders and assisted in the work of destruction. [View on the Semliki River]

"The invaders subsequently suffered reverses, and dispatched a steamer to Khartoum for re- enforcements. I found a letter waiting for me near the Albert N'yanza exposing the dangerous position of the survivors, and urging the immediate necessity of my arrival before the end of December, otherwise it would be too late. I arrived there on the 18th of January for the third time."

Journeying thus back and forth with seemingly endless sufferings, and a disappointment connected with every return to the lake, Stanley became at length exasperated, and resolved upon heroic action to prevent his labors from resulting in failure, which the civilized world might really regard a farce. Emin was still at Wadelai, and appeared to have no inclination to remove from that place to join Stanley, though his indefinite letters in reply to Stanley's requests left it impossible to determine whether he wished to escape or remain. [Stanley bagging an antelope] Stanley's anxiety grew greater as the indecision of Emin showed no signs of changing, and finally led to the transmission of a letter couched in such language that it brought a reply from Emin asking Stanley's indulgence for a time until he could communicate with his people and ascertain whether or not they desired to leave the Equatorial Province under Stanley's escort. This was the most pointed reply Emin had yet made, although it added little hope to the situation, for Emin's people were scattered over a large territory, and it would require months of time to collect them together in the event that they decided to leave the country. But Stanley's patience seems to be inexhaustible, and he concluded to wait, devoting the period of provoking delay to an examination of the country and to such sport as the great amount of game in the lake districts afforded.
A LION HUNT.
Stanley engaged the services of a half-dozen natives who were familiar with the region to act as beaters, and with Williams, who was an inveterate sportsman, he enjoyed a season of splendid hunting. Several species of antelopes were [BUFFALO SHOOTING ALONG THE SEMLIKI RIVER.] particularly numerous, as were also buffaloes, and these fell to his rifle in great number. But the hunters thirsted for something more exciting, a desire which was at length gratified. Lions are scarce on the west side of Lake Albert, but they are occasionally seen, and at the time of Stanley's visit some depredations had been committed which were known to be chargeable to one or more lions, as the skeletons of bullocks had been found, on the bones of which were unmistakable tooth-prints of the lordly beast. Accordingly, arrangements were made to go in pursuit of the game. The country which they were believed to infest was thoroughly examined, but to no avail, and, after beating a district more than twenty miles in diameter without seeing any evidences of a lion's presence, the hunters were much discouraged, and would probably have returned but for the alluring [Stanley's escape from a wounded elephant] prospect of the country, which they followed towards the great Ruewenzori mountain with continual delight at the new wonders that burst one after another upon their enraptured vision, as will be presently described in one of Stanley's letters.

At length a villager was met who gave the hunters the pleasing information that two lions had visited the district on the night before, and had been frightened from the carcass of a giraffe -- ; quite as uncommon in that region as the lion -- ; which they had more than half devoured. This was good news, indeed, as the lions were now not only located, but it might be certainly depended upon that they would return to the feast sometime in the night. The hunters accordingly followed a guide to the place where the remains of the carcass lay, and finding it on the edge of a wooded country, they had no difficulty in securing a safe position in neighboring trees.

The moon did not rise until nearly midnight, so that the hunters set up a piece of paper on a stick near the carcass, to serve them in definitely locating the lions in case they made their visit to the body while it was yet dark. But this precaution was unnecessary, for the hunters spent a very uncomfortable four hours in their perches without hearing any sounds of game whatever. At length the moon arose in great majesty, flooding the plain and primeval forest, presenting at once a magnificent and romantic view. A half-hour afterwards the hunters were greeted with a yet more interesting sight, when they beheld the forms of no less than three lions, two of which were of immense size. They made their approach slowly, as if expecting an interruption, but finding everything still, they came on with more confidence, though the largest one appeared the most timid, evidently taking upon himself the responsibility of chief watcher. The hunters reserved their fire until two of the great beasts crouched upon the shoulders of the carcass and began devouring the body. At this instant two shots rang out almost simultaneously, followed quickly by two others, and a roaring and growling from two wounded lions that was truly frightful to hear. The one that acted as sentry bounded off, but was evidently hit in the hind quarters, from the manner in which he dragged his left leg; another escaped unhurt, but the smallest of the three had been struck by two bullets and was unable to rise, but it rolled over in agony, clawing at everything in reach, and growling with a savageness that was appalling. From their perches the hunters poured shot after shot into its body, but apparently to no effect, until at least twenty shots had been fired before it ceased to struggle violently. When at last death was certain, Stanley left his position in the tree and approached the body, which he found to be bleeding from so many wounds that the hide was considered useless, every shot, apparently, having taken effect, and several had passed entirely through the body.

The hunt having terminated so favorably, Stanley and Williams returned to the camp, bearing as a trophy the head of the royal beast to serve as evidence of the truth of their story.
A GREAT HUNT -- ; PREPARATIONS FOR THE HOME JOURNEY.
The success of Stanley's hunt in the regions west of Lake Albert led others to attempt an imitation of his prowess as a hunter, and the Arab contingent started in quest of the two lions that had escaped; but though they were gone more than a week, and found a great deal of game, including a considerable herd of elephants, they saw no signs of the lions, nor did any of the villagers in the district where Stanley's successful hunt occurred. Attention was then given for several days to shooting hippopotami in Lake Albert, and in the rivers flowing into it, several being killed and the carcasses given to the lake natives, who very greatly enjoy hippopotamus flesh.

About the middle of February another hunting party was formed, not so much for pleasure as for food, since a supply of fresh meat could only be obtained by purchasing goats of the natives at an exorbitant price, or by shooting antelopes and buffaloes, which, fortunately, were fairly abundant. Stanley accompanied the party, carrying a Reilly rifle of large calibre, as it was his ambition to bag one or more elephants after a sufficient supply of meat had been secured, and it was his good fortune to meet with success in this desire. In the regions of the Ruewenzori mountains, south of Lake Albert, is a splendid range of grass lands, fairly teeming with game of the largest species, and about the small lakes and ponds, which are not infrequent in that district, elephants are more numerous than in any other region of Africa, unless it be along the most fertile stretches of the Congo banks.

It was not therefore a difficult matter for Mr. Stanley and his beaters to find abundant adventure among the vast herds of elephants that make the plains of this mountainous country their favorite grazing grounds.
A TERRIFYING SPECTACLE.
The first troop of elephants discovered by the hunters was in an open plateau near the Semliki river, where the grass was so high as to cover nearly three-fourths of their bodies, so that the portions visible bore some resemblance to a school of giant turtles swimming on the surface of a vast sea of grass; and in the distance, the undulations produced by the wind increased the illusion, making the immense pasturage appear like a vast body of water, rolling wave after wave towards the shore that lay miles beyond. As both wind and cover were favorable, Stanley and his gun- bearers were able to approach the herd without detection, and to get on their flank, where, in case of a sudden bolt, the elephants would not be likely to run over the hunters, which is really one of the greatest dangers encountered in stalking these great animals. When in excellent range, Stanley selected a large tusker and gave it a mortal wound at the first fire, but the stricken elephant dashed away with the others, and ran nearly a mile before it halted from exhaustion. The herd made towards the jungle on the left, where it was easily followed by sight until all except the wounded elephant had disappeared in the dense growth. Stanley pushed on in the wake of the herd until he came near the stricken bull, and then reconnoitered for a position that would enable him to give it a final shot. [ANTELOPE SHOOTING IN THE SEMLIKI FOREST.] But the elephant was watchful, and while not able to exert itself as before, there was still sufficient vitality left to make it a dangerous foe. The beaters were called up, and as they moved forward the elephant again retreated, until it had gained the forest, where, in apparent exhaustion, it again stopped and trumpeted shrilly. A fairly close view showed that the great bull had been struck in the left temple, from which there was a copious flow of blood that left a well-marked trail over the two miles which it had now travelled. Stanley continued in pursuit until he again found his wounded quarry standing under a very large tree [The lion hunt] and presenting a spectacle of extraordinary rage, tossing its trunk and head, frothing at the mouth, waving its tail and roaring in a voice that startled everything in the forest. To shoot at so large an elephant at long range, or without direction at one of its very few vital spots, would be a mere waste of ammunition, so that Stanley gradually approached nearer and nearer in order to secure a favorable shot; but this effort proved futile, for at a sight of the hunter the great beast seemed to summon all its remaining strength for a furious charge. Down it came plunging through the brush like a nameless mighty thing pushing everything before it, marking a route like a cyclone and filling the air with such shrill trumpetings as pierced the ears and lent frenzy to excitement. Stanley, being in its path, fired his heavy rifle at the monster's head, but with no effect other than to bring its anger into yet greater emphasis, and to invite an attack which the elephant made with an impetuosity truly appalling. After firing his gun Stanley made a quick retreat, but not so quickly as to throw the animal from his track, for now he was viciously and pertinaciously pursued. The beaters had scattered in every direction, leaving their master to his own wits and fortune, which most fortunately served him beneficently. The elephant was gaining rapidly and must surely overtake him, when at the last moment Stanley leaped to one side and dodged behind a large tree just as the mighty leviathan went thundering by, blinded with unexampled rage. In another moment Stanley's rifle was to his shoulder, and another bullet was sent into the elephant, which now paused and quickly received a third four-ounce ball in the side of the head near where he was first hit. The first bullet fired would certainly have proved fatal in a few hours, but it required the fourth shot to give the great bull his instant quietus. On receiving the last bullet the great elephant stood still for an instant, then raised his trunk slowly as he gradually sank down on his forelegs until he plunged heavily forward on his head, then rolled over on his left side quite dead. He was indeed a fallen monarch, who had stood nearly eleven feet in height and armed with tusks which, after extraction, weighed ninety pounds each.
VAST ELEPHANT HERDS IN THE CONGO REGION.
Although the district in which Stanley killed this uncommonly large elephant does not properly belong to the Congo basin, the region is adjoining, and is a part of the immense grazing lands in which these animals are so numerous. Commenting on the great number of elephants in the Congo basin, and Tipo Tib's enormous collections of ivory, Stanley says:
"Until recently we had heard a great deal about Tipo Tib's store of ivory -- ; an enormous possession. Ward and other officers of the Belgian company saw it; and some of them could have related terrible tales of its history. There were tusks which told their own dark records, blackened with the fire of the burning villages from which they had been dragged; others stained by long burial in out-of-the-way places, and only unearthed by their wretched owners for the ransoming of wives and children. There may have been tusks, and no doubt there were, which had been obtained in the way of legitimate trade; but, as a rule, the ivory of the Arab hunter is plunder. It constitutes a vast store, and of enormous value. There are said to be about 200,000 elephants, in about 15,000 herds, in the Congo basin. Each carrying on an average about fifty pounds of ivory in his head, these represent in the European market $5,000,000. But of yet greater value than the ivory of Central Africa is the rubber, palm oil, and orchilla weed which that region produces in most remarkable abundance. If every warrior living on the immediate banks of the Congo and its navigable affluents -- ; which are of the aggregate length of 10,800 miles, within easy reach of the trader above Leopoldville -- ; were to pick about a third of a pound of rubber each day throughout the year, or to melt two- thirds of a pound weight of palm oil, and convey it to the trader for sale, $5,000,000 worth of vegetable produce could be obtained without exhaustion of the wild forest productions. At the same time, although limited as compared with other products, ivory remains a very valuable article of commerce. If 200 tusks arrived per week at Stanley Pool, or say 520,000 pounds of ivory per annum, it would still require twenty-five years to destroy the elephants in the Congo basin. This estimate will enable the reader to realize the value of Tipo Tib's store, numbering hundreds of tusks, averaging certainly not less than fifty pounds each in weight."
[Two-horned African rhinoceros]
Mr. Johnston's experiences on his ascent of the Congo bear out other reports of the "happy hunting ground." The elephant seems to be in full and haughty possession of plain and forest. Canoeing or steaming up the river, you see, every morning, the previous night's devastations of the elephants, who break and destroy much beautiful vegetation, and often waste more than they eat. They are much more commonly seen during the dry season, at which time, the smaller streams being exhausted, the elephants have to seek the Congo for their bath and their drink. "Although they are much more frequently met with above Stanley Pool, still in certain districts of the lower river they are common, especially in the cataract region. In the country opposite Isangila elephants were often shot by members of Mr. Stanley's expedition; and at the Livingstone mission station of Banza Manteka, fifteen miles from the south bank of the Congo, elephants have at times trooped in long procession past the door of the mission house, while the awe-stricken missionaries shut themselves up securely within."
PREPARING TO RETURN TO ZANZIBAR.
When the hunt was concluded with such magnificent success -- ; the game bagged being twenty-one antelopes, five buffaloes, thirteen springboks, three zebras, six pallahs and one elephant -- ; Stanley returned with his party to the camp, hoping to be able to speedily move with his own and Emin's people towards home. The enforced waiting had not been without very great benefits, for on Stanley's third entry into Kavalli his men were in a pitiable condition from sickness and ulcers, the result of their last hard march, already described. This interval of waiting was employed by Dr. Parke in relieving the intense sufferings of the afflicted. From the time the expedition left Fort Bodo he had attended an average of one hundred sick and afflicted daily. The effects of this rest and treatment were seen in the fact that when the expedition reached Kavalli there were less than 200 fit for service, whereas on the 1st of April there were 280 able-bodied men both ready and willing to start on the long march to the sea.

Stanley sent his men to assist the removal of Emin and his people, or rather to bring their effects that had been landed from the steamers, to the plateau camp above Kavalli, from which point the start was to be made. Selim Bey was sent up to Wadelai to muster the people about Tunguru and Duffili, and bring them by steamer to the Kavalli camp, but now the greater vexations began, because at the rate that Selim was collecting the Pasha's people, it would require three months to get them together; besides, the goods brought down from Wadelai and landed at Kavalli were of a character that could not possibly be carried so great a distance as lay before them. Without their effects the people did not want to move, and here was at once a dilemma that exhausted all the vast store of patience that Stanley is credited with. Emin Pasha had no influence whatever over his people, and with Casati's efforts to persuade him to remain, the prospects for conducting him out of the country were for a time cheerless indeed. In a few days the Egyptians in camp promised to leave with Emin and Stanley for the coast, but they soon changed their minds, after reflecting on the privations of such a march as lay before them, while the Mahdi enemies were now far away to the north, and a life of elegant ease was theirs while on the N'yanza Lake.
VIGOROUS MEASURES FOR SUPPRESSING A CONSPIRACY.
Reporting the harassments from which he now suffered, Stanley writes:
"* * * I did not think I should be drawn into this matter at all, having formed my own plans some time before; but it intensified my feelings greatly when I was told that, after waiting forty- four days, building their camps for them, and carrying nearly fourteen hundred loads for them up that high plateau wall, only a few out of the entire number would follow us. But on the day after I was informed that there had been an alarm in my camp the night before; the Zanzibari quarters had been entered by the Pasha's people, and an attempt made to abstract the rifles. This it was which urged me to immediate action.

"I knew there had been conspiracies in the camp, that the malcontents were increasing, that we had many rebels at heart among us, that the people dreaded the march more than they feared the natives; but I scarcely believed that they would dare put into practice their disloyal ideas in my camp.

"I proceeded to the Pasha to consult with him, but the Pasha would consent to no proposition -- ; not but what they appeared necessary and good, but he could not, owing to the want of time, etc. Yet the Pasha the evening before had received a post from Wadelai which brought him terrible tales of disorder, distress and helplessness among Selim Bey and his faction, and the rebels and their adherents.

"I accordingly informed him that I proposed to act immediately, and would ascertain for myself what this hidden danger in the camp was, and, as a first step, I would be obliged if the Pasha would signal for general muster of the principal Egyptians in the square of the camp.

"The summons being sounded, and not attended to quickly enough to satisfy me, half a company of Zanzibaris were detailed to take sticks and rout everyone from their huts. Dismayed by these energetic measures, they poured into the square, which was surrounded by rifles.

"On being questioned, they denied all knowledge of any plot to steal the rifles from us, or to fight, or to withstand in any manner any order. It was then proposed that those who desired to accompany us to Zanzibar should step on one side. They all hastened to one side except two of the Pasha's servants. The rest of the Pasha's people, having paid no attention to the summons, were secured in their huts, and brought to the camp square, where some were flogged, and others ironed and put under guard.

"'Now, Pasha,' I said, 'will you be good enough to tell these Arabs that these rebellious tricks of Wadelai and Duffili people must cease here, for at the first move made by them I shall be obliged to exterminate them utterly.'

"On the Pasha translating, the Arabs bowed, and vowed that they would obey their father religiously.

"At the muster this curious result was returned: There were with us 134 men, 84 married women, 187 female domestics, 74 children above two years of age, 35 infants in arms; making a total of 514. I have reason to believe that the number was nearer 600, as many were not reported from a fear, probably, that some would be taken prisoners."
[Decorative drawing in Greek style]

Justice to the reputation of Emin Pasha, who has been assailed for the indifference, perhaps ingratitude, exhibited in his conduct towards Stanley at their first meetings, demands that it be recorded to his credit that, after the march really began, he gave his energies towards promoting the comfort of all who accompanied the caravan, and a loyal submission to Stanley as commandant. That he felt a sense of gratefulness for the relief given we may well believe, and which he expressed in the following letter:
"MSLALA, August 23, 1889.

"SIR: Having reached, under the escort of Mr. Stanley's expedition, to-day, this place, I cannot but hasten to write just two words to tell you how deeply we all appreciate the generous help you have sent us. When, in the stress of adversity, I first ventured to make an appeal to the world asking assistance for my people, I was well aware of such an appeal not passing unheard, but I never once fancied the possibility of such kindness as you and the subscribers of the Relief Fund have shown us.

"It would be impossible to tell you what has happened here after Mr. Stanley's first start; his graphic pen will tell you everything much better than I could. I hope, also, the Egyptian Government permitting it, some future day to be allowed to present myself before you, and to express to you then the feelings of gratitude my pen would be short in expressing in a personal interview.

"Until such happy moments come, I beg to ask you to transmit to all subscribers of the fund the sincerest thanks of a handful of forlorn people, who, through your instrumentality, have been saved from destruction, and now hope to embrace their relatives.

"To speak here of Mr. Stanley's and his officers' merits would be inadequate. If I live to return, I shall make my acknowledgments.

"I am, sir, with many and many thanks,

"Yours very obliged,
"DR. EMIN.


"W. McKinnon, Esq., Chairman of Committee of the
Relief Expedition Fund."
"On the 10th of April," says Stanley,
"we set out from Kavalli in number about 1500, for 350 native carriers had been enrolled from the district to assist in carrying the baggage of the Pasha's people, whose ideas as to what was essential for the march were very crude. On the 12th we camped at Mazamboni's; but in the night I was struck down with a severe illness which well-nigh proved fatal.

"During my illness -- ; of twenty-eight days -- ; another conspiracy, or rather several conspiracies were afloat, but only one was attempted to be realized, and the ringleader of that one, a slave of Awash Effendi's, whom I had made free at Kavalli, was arrested, and after court-martial, which found him guilty, was executed.
THE LOFTY RUEWENZORI RANGE.
"The route I had adopted was one which skirted the Balegga Mountains at a distance of forty miles or thereabouts from the N'yanza. The first day was a fairish path, but the three following days tried our Egyptians sorely, because of the ups and downs and the breaks of cone-grass. On arriving at the southern end of these mountains we were made aware that our march was not to be uninterrupted, for the King of Unyoro had made a bold push, and had annexed a respectable extent of country on the left side of the Semliki river, which embraced all the open grass-land between the Semliki river and the forest region. Thus, without making an immense detour through the forest, which would have been fatal to most of the Egyptians, we had no option but to press on, despite Kabba Rega and his Warasura. This latter name is given to the Wanyoro by all natives who have come in contact with them.

"The first day's encounter was decidedly in our favor, and the effect of if cleared the territory as far as the Semliki river free of the Warasura.

"Meantime we had become aware that we were on the threshold of a region which promised to be very interesting, for daily, as we advanced to the southward, the great snowy range which had so suddenly arrested our attention and excited our intense interest (on May I, 1888) grew larger and bolder into view. It extended a long distance to the south-west, which would inevitably take us some distance off our course unless a pass could be discovered to shorten the distance to the countries south. At Buhobo, where we had a brief skirmish with Kabba Rega's raiders, we stood on the summit of the hilly range which bounds the Semliki Valley on its north-west and south-west sides. On the opposite side rose Ruewenzori, the Snow Mountain, and its enormous eastern flank, which dipped down gradually until it fell into the level, and was seemingly joined with the table-land of Unyoro. The humpy western flank dipped down suddenly, as it seemed to us, into lands that we knew not by name as yet. Between these opposing barriers spread the Semliki Valley -- ; so like a lake at its eastern extremity that one of our officers exclaimed that it was the lake, and the female followers of the Egyptians set up a shrill 'Lululus' on seeing their own lake, the Albert N'yanza, again. With the naked eye it did appear like the lake, but a field-glass revealed that it was a level grassy plain, white with the ripeness of its grass. Those who have read Sir Samuel Baker's 'Albert N'yanza' will remember the passage wherein he states that to the south- west the N'yanza stretches 'illimitably.' He might well be in error at such a distance, when our own people, with the plain scarcely four miles away, mistook the plain for the N'yanza. As the plain recedes south-westerly the bushes become thicker; finally acacias appear in their forests, and, beyond these again, the dead black thickness of an impenetrable tropical forest; but the plain, as far as the eye could command, continued to lie ten to twelve miles wide between these mountain barriers, and through the centre of it -- ; sometimes inclining towards the south-east mountains, sometimes to the south-west range -- ; the Semliki river pours its waters towards the Albert N'yanza.
A BRUSH WITH THE WARASURA.
"In two marches from Buhobo we stood upon its banks, and, alas for Mason Bey and Gessi Pasha! Had they but halted their steamers for half an hour to examine this river, it would have been sufficient to excite much geographical interest; for the river is a powerful stream from eighty to one hundred yards wide, averaging nine feet depth from side to side, and having a current from three and a half to four knots per hour, in size about equal to two-thirds of the Victoria Nile. [A WARASURA WARRIOR.]

"As we were crossing this river the Warasura attacked us from the rear with a well-directed volley, but, fortunately, the distance was too great. They were chased for some miles; but, fleet as greyhounds, they fled, so there were no casualties to report on either side.

"We entered the Awamba country on the eastern shore of the Semliki, and our marches for several days afterwards were through plantain plantations, which flourished in the clearings made in this truly African forest. Finally, we struck the open again immediately under Ruewenzori itself. Much, however, as we had flattered ourselves that we should see some marvellous scenery, the Snow Mountain was very coy, and hard to distinguish. On most days it loomed impending over us like a tropical storm- cloud, ready to dissolve in rain and ruin on us. Near sunset a peak or two here, a crest there, a ridge beyond, white with snow, shot into view -- ; jagged clouds whirling and eddying round them, and then the darkness of night. Often at sunrise, too, Ruewenzori would appear fresh, clean, brightly pure; profound blue voids above and around it; every line and dent, knoll and turret-like crag deeply marked and clearly visible. But presently all would be buried under mass upon mass of mist, until the immense mountain was no more visible than if we were thousands of miles away. And then, also, the Snow Mountain being set deeply in the range, the nearer we approached the base of the range the less we saw of it, for higher ridges obtruded themselves and barred the view. Still, we have obtained three remarkable views -- ; one from the N'yanza Plain, another from Kavalli, and a third from the South Point.
SCALING THE MOUNTAIN.
"In altitude above the sea I should estimate it to be between 18,000 and 19,000 feet. We cannot trust our triangulations, for the angles are too small. When we were in positions to ascertain it correctly, the inconstant mountain gathered his cloudy blankets around him and hid himself from view; but a clear view, from the loftiest summit down to the lowest reach of the snow; obtained from a place called Karimi, makes me confident that the height is between the figures stated above.

"It took us nineteen marches to reach the south-west angle of the range, the Semliki Valley being below us on our right, and which, if the tedious mist had permitted, would have been exposed in every detail. That part of the valley traversed by us is generally known under the name of Awamba, while the habitable portion of the range is principally denominated Ukonju. The huts of these natives, the Bakonju, are seen as high as 8000 feet above the sea.

"Almost all our officers had at one time a keen desire to distinguish themselves as the climbers of these African Alps, but, unfortunately, they were in a very unfit condition for such a work. The Pasha only managed to get 1000 feet higher than our camp, but Lieutenant Stairs reached the height of 10,677 feet above the sea, but had the mortification to find two deep gulfs between him and the Snowy Mount proper. He brought, however, a good collection of plants, among which were giant heather, blackberries and bilberries. The Pasha was in his element among these plants, and has classified them.

"The first day we had disentangled ourselves of the forest proper, and its outskirts of straggling bush, we looked down from the grassy shelf below the Ruewenzori range and saw a grassy plain, level seemingly as a bowling-green, the very duplicate of that which is seen at the extremity of the Albert N'yanza, extending southerly from the forest of the Semliki Valley. We then knew that we were not far from the Southern Lake discovered by me in 1877.

"Under guidance of the Wakonju I sent Lieutenant Stairs to examine the river, said to flow from the Southern N'yanza. He returned next day, reporting it to be the Semliki river, narrowed down to a stream forty-two yards wide and about ten feet deep, flowing, as the canoe- men on its banks said, to the N'yanza Utuku, or N'yanza of Unyoro -- ; the Albert N'yanza. Besides native reports, he had other corroborative evidence to prove it to be the Semliki.

"On the second march from the confines of Awavela we entered Usongora, -- ; a grassy region as opposite in appearance from the perpetual spring of Ukonju as a droughty land could well be. This country bounds the Southern N'yanza on its northern and north-western side.
A VAST SEA OF SALT.
"Three days later, while driving the Warasura before us, or, rather, as they were self-driven by their own fears, we entered, soon after its evacuation, the important town of Kative, the headquarters of the raiders. It is situated between an arm of the Southern N'yanza and a salt- lake about two miles long and three-quarters of a mile wide, which consists of pure brine of a pinky color, and deposits salt in solid cakes of salt-crystals. This was the property of the Wasongora, but the value of its possession has attracted the cupidity of Kabba Rega, who reaps a considerable revenue from it. Toro, Ankori, Mpororo, Ruanda, Ukonju and many other countries demand the salt for consumption, and the fortunate possessor of this inexhaustible treasure of salt reaps all that is desirable of property in Africa in exchange, with no more trouble than the defence of it.

"Our road from Kative lay east and north- east, to round the bay-like extension of the N'yanza lying between Usongora and Unyampaka, and it happened to be the same taken by the main body of the Warasura in their hasty retreat from the salt-lake. On entering Uhaiyana, which is to the south of Toro, and in the uplands, we had passed the northern head of the N'yanza, or Beatrice Gulf, and the route to the south was open -- ; not, however, without another encounter with the Warasura.

"A few days later we entered Unyampaka, which I had visited in January, 1876. Ringi, the king, declined to enter into the cause of Unroyo, and allowed us to feed on his bananas unquestioned. After following the lake shore until it turned too far to the south-west, we struck for the lofty uplands of Ankori, by the natives of which we were well received, preceded, as we had been, by the reports of our good deeds in relieving the salt-lake of the presence of the universally obnoxious Warasura.
THE CARAVAN STRICKEN WITH FEVERS.
"If you draw a straight line from the N'yanza to the Uzinja shores of the Victoria Lake, it would represent pretty fairly our course through Ankori, Karagwe, and Uhaiya to Uzinja. Ankori was open to us, because we had driven the Wayneyoro from the salt-lake. The story was an open sesame. There also existed a wholesome fear of an expedition which had done that which all the power of Ankori could not have done. Karagwe was open to us, because free-trade is the policy of the Wanyambu, and because the Waganda were too much engrossed with their civil war to interfere with our passage. Uhaiya admitted our entrance without cavil, out of respect to our numbers, and because we were well introduced by the Wanyambu, and the Wakwiya guided us in like manner to be welcomed by the Wazinja. Nothing happened during the long journey from the Albert Lake to cause us any regret that we had taken this straight course; but we have suffered from an unprecedented number of fevers. We have had as many as 150 cases in one day. Ankori is so beswept with cold winds that the expedition wilted under them. Seasoned veterans like the Pasha and Captain Casati were prostrated time after time, and both were reduced to excessive weakness like ourselves. Our blacks, regardless of their tribes, tumbled headlong into the long grass to sleep their fever fits off. Some, after a short illness, died. The daily fatigues of the march, an ulcer, a fit of fever, a touch of bowel complaint, caused the Egyptians to hide in any cover along the route; and, being unperceived by the rear guard of the expedition, were left to the doubtful treatment of natives of whose language they were utterly ignorant. In the month of July we lost 141 of their number in this manner.

"Out of respect to the first British prince, who has shown an interest in African geography, we have named the southern N'yanza -- ; to distinguish it from the other two N'yanzas -- ; the Albert Edward N'yanza. It is not a very large lake. Compared to the Victoria, the Tanganyika, and the Nyassa, it is small, but its importance and interest lie in the sole fact that it is the receiver of all the streams at the extremity of the south-western or left Nile basins, and discharges these waters by one river, the Semliki, into the Albert N'yanza, in like manner as Lake Victoria receives all streams from the extremity of the south-eastern or right Nile basin, and pours these waters by the Victoria Nile into the Albert N'yanza.

"These two Niles, amalgamating in Lake Albert, leave this under the well-known name of White Nile.
A LAND DESOLATED BY PILLAGE.
"The southernmost stretch of the Ruewenzori range projects like a promontory between two broad extents of the ancient bed of the Albert Edward formerly known as the Muta Nziga. To avoid the long detour, we cross this hilly promontory in a south-easterly direction from the Semliki Valley, and enter eastern Usongora, and are in a land as different from that at the northwestern base of the Ruewenzori as early summer is from mid-winter. As we continue easterly, we have Ruewenzori on our left now, and the strangely configured Albert Edward N'yanza on our right. The broad plains which extend between were once covered by this lake. Indeed, for miles along its border there are breadths of far-reaching tongues of swamp penetrating inland. Streams of considerable volume pour through these plains towards the N'yanza from Ruewenzori, without benefiting the land in the least. Except for its covering of grass -- ; at this season withered and dried -- ; it might well be called a desert; yet in former times, not very remote, the plains were thickly peopled -- ; the zeribas of milk-weed and dark circles of euphorbia, wherein the shepherds herded their cattle by night, prove that, as well as the hundreds of cattle-dung mounds we came across. The raids of Waganda and the Warasura have depopulated the land of the Wasongora, the former occupants, and have left only a miserable remnant, who subsist by doing "chores" for the Warasura, their present masters.

"From Usongora we entered Toro, the Albert Edward N'yanza being still on our right, and our course being now north-easterly, as though our purpose was to march to Lake Albert again. After about twenty miles' march we turn east, leave the plains of the Albert Edward, and ascend to the uplands of Uhaiyana, which having gained, our course is south until we have passed Unyampaka, which I first saw in 1876.

"South of Unyampaka stretches Ankori, a large country and thickly peopled. The plains have an altitude of over 5000 feet above the sea, but the mountains rise to as high as 6400 feet. As Ankori extends to the Alexandra Nile, we have the well-known land of Karagwe south of this river.
A TRADITION OF THE SNOW KING.
"Since leaving the Albert N'yanza, between Kavalli and the Semliki river, we traversed the lands of the Wavira and Baregga. On crossing the Semliki we entered the territory of the Awamba. When we gained the grassy terrace at the base of the Ruewenzori range we travelled on the border-line between the Wakonju, who inhabit the lower slopes of Ruewenzori, and the Awamba, who inhabit the forest region of the Semliki Valley. The Wakonju are the only people who dwell upon the mountains. They build their villages as high as 8000 feet above the sea. In time of war -- ; for the Warasura have invaded their country also -- ; they retreat up to the neighborhood of the snows. They say that once fifty men took refuge right in the snow region, but it was so bitterly cold that only thirty returned to their homes. Since that time they have a dread of the upper regions of their mountains.

"As far as the south-west angle of Ruewenzori, the slopes of the front line of hills are extensively cultivated; the fields of sweet potatoes, millet, eleusine, and plantations of bananas describe all kinds of squares, and attract the attention; while between each separate settlement the wild banana thrives luxuriantly, growing at as high an altitude as the summits of the highest spurs, whereon the Wakonju have constructed their villages.

"Though we were mutually hostile at first, and had several little skirmishes, we became at last acquainted with the Wakonju, and very firm, close friends. The common enemy were the Warasura, and the flight of the Warasura upon hearing of our advance revealed to the Wakonju that they ought to be friends with all those who were supposed to be hostile to their oppressors. Hence we received goats, bananas, and native honey in abundance; our loads were carried, guides furnished us, and every intelligence of the movements of the Wanyoro brought us. In their ardor to engage the foe a band of them accompanied us across Usongora and Toro to the frontier of Uhaiyana.
DESCRIPTIONS OF THE TRIBES.
"South-west of Awamba, beyond the forest region of the Semliki Valley, begins Usongora. This country occupies the plains bordering the north-west and north of Lake Albert Edward. The people are a fine race, but in no way differing from the finer types of men seen in Karagwe and Ankori, and the Wahuma shepherds of Uganda. Their food consists of milk and meat, the latter eaten raw or slightly warmed. [A WAKONJU WOMAN.]

"The Toro natives are a mixture of the higher class of negroes, somewhat like the Waganda. They have become so amalgamated with the lower Wanyoro that we can find nothing distinctive. The same may be said of the Wahaiyana. What the royal families of those tribes may be we can only imagine from having seen the rightful prince of Usongora in Ankori, who was as perfect a specimen of a pure Galla as could be found in Shoa. But you need not conclude from this that only the royal families possess fine features. [A Wahuma band] These Ethiopic types are thickly spread among the Wahuma of these Central African uplands. Wherever we find a land that enjoys periods of peace, we find the Wahuma at home, with their herds, and in looking at them one might fancy himself transported into the midst of Abyssinia.

"Ankori is a land which, because of its numbers and readiness to resistance, enjoys long terms of uninterrupted peace; and here the Wahuma are more numerous than elsewhere. The royal family are Wahuma, the chiefs and all the wealthier and more important people are pure Wahuma. Their only occupation, besides warring when necessary, is breeding and tending cattle. The agricultural class consists of slaves -- ; at least such is the term by which they are designated. The majority of the Wahuma can boast of features quite as regular, fine and delicate as Europeans.

"The countries to the south of the Albert Edward are still unexplored, and we have not heard much respecting them; but what we have heard differs much from that which you find illustrated by that irregular sheet of water called Muta Nziga in the 'Dark Continent' map.

"Ruanda bears the name of Unyavingi to the people of Ukonju, Usongora and Ankori, and is a large, compact country, lying between the Alexandra Nile and the Congo water-shed to the west, and reaching to within one day's long march to the Albert Edward. It also overlaps a portion of the south-west side of that lake. The people are described as being very warlike, and that no country, not even Uganda, could equal it in numbers or strength. The late queen has been succeeded by her son, Kigeri, who now governs.
REMARKABLE VICISSITUDES.
"Since the commencement of our march homeward from our camp at Ravalli, we have undergone remarkable vicissitudes of climate. From the temperate and enjoyable climate of the region west of Lake Albert we descended to the hot-house atmosphere of the Semliki Valley -- ; a nearly three thousand feet lower level. Night and day were equally oppressively warm and close, and one or two of us suffered greatly in consequence. The movement from the Semliki Valley to the plains north of Lake Albert brought us to a dry but a hot land; the ground was baked hard, the grass was scorched, the sun, but for the everlasting thick haze, would have been intolerable; in addition to which the water, except that from the Ruewenzori stream, was atrocious, and charged with nitre and organic corruption. The ascent to the eastern plateau was marked by an increase of cold and many an evil consequence -- ; fevers, colds, catarrhs, dysenteries and paralysis. Several times we ascended to over 6000 feet above the sea, to be punished with agues, which prostrated black and white by scores. In the early mornings, at this altitude, hoar-frost was common. Blackberries were plentiful along the path in north-west Ankori, 5200 feet above the sea-level.

"Yours obediently,
"HENRY M, STANLEY."
END OF THE JOURNEY.
Concluding the story of Stanley's last and most wonderful expedition, we have now only to add a few facts and descriptions to carry the narrative of the final great march from Albert Lake to Zanzibar. As described in the preceding chapter, the route selected for the journey eastward was south from Albert Lake along the Ruewenzori range and Semliki river, thence south-eastward to the shores of Victoria Lake. This route proved a most fortunate selection, not only because of the valuable geographical and ethnological discoveries made, but also because the hostile Wanyoro tribes were thereby avoided. M'tesa, had he been living, would no doubt have given substantial aid to Stanley, but his successor, Kalema, was bitterly hostile to Christians, and with the powerful force at his command could have easily destroyed -- ; as he certainly would had opportunity offered -- ; the expedition.
EXPERT TREE CLIMBERS.
The many tribes not previously met with by white explorers, which Stanley came in contact with in the formerly unexplored region of Muta Nziga Lake, lent a new interest to the expedition, and greatly increases its value. Among other peoples whom Stanley describes in a letter printed in the preceding chapter, he found a tribe which added to their other curious customs and habits a singular propensity for climbing trees and making temporary habitations thereon. This practice no doubt grew out of the persecutions to which they were once subject by a more powerful neighboring tribe, which induced them to make their abode in the loftiest trees, where they would be at an advantage in repelling attack. Another reason is found in the frequent inundations of the district, which rendered an altitudinous habitation at certain seasons a necessity. Neither of these reasons now forcibly remains, for the people no longer suffer from their cruel neighbors as they once did, and owing to a gradual filling in of what was formerly a very low valley, the inundations are less frequent. But old habits, especially when transmitted, are very slowly abandoned, so that there are still to be occasionally seen these so-called tree-dwellers, while the tribes continue to retain their expertness as climbers. And their means for ascending large and lofty trees is quite as curious as were their former habitations. In scaling large trees the climber provides himself with a strong vine, which he throws around the tree, and then seizing the two ends in either hand he puts his feet against the body of the tree and by working the vine in a kind of twisting motion, fairly walks up by a series of leverages. To see a native thus ascending a tree, one would think the feat an easy one, but it requires much practice before it can be accomplished. [A tree climber]

These people, though living between tribes that had more or less intercourse with Arab traders, knew nothing of firearms, and exhibited both curiosity and alarm when a musket was fired in their midst. While in camp on the Semliki Plain, Nelson shot an eagle in the sight of some of the natives, and instantly a singular scene ensued. Scarcely had the bird fallen to the ground when six athletic men rushed to the spot, and with grimaces, as if half asking the privilege, they set to work to strip the eagle of its quill feathers, and afterwards cut off the head and feet. The purpose of these trophies was presently understood, when an interpreter explained that the men thought the bird had been killed by magic, and that possession of the quills or parts would give influence over spirits of the air.

Further south, and to the east of the Ruewenzori range, the tribes are more familiar with Arab customs, and many of them are Mohammedans, a fact which is particularly true of the Wahuma, who affect the use of loin cloths and head dresses ornamented with feathers. Their habitations, however, are those of the savage, being cone-shaped huts flimsily constructed, and bearing a striking resemblance to those of our North American Indians. It is stated that upon certain occasions, which may be designated as public holidays, it is customary for the daughter of their chief or king to circulate among her people, borne upon the back of a lusty servant, and scatter small gifts, generally beads, to the throngs that gather about her way. This ceremony is supposed to be a symbol of the care and generosity which the ruler feels for his people, and the blessings that will follow obedience to his commands.

The chief himself is distinguishable from his subjects only by a peculiar headdress, which serves him as a crown, and the more pretentious dwelling in which he resides. He has, like all African potentates, a great number of wives, who minister to his wants with true slavish devotion, even to the absurd extent of feeding him, and of holding a vessel to his royal lips while he drinks. But aside from this custom, in which we observe the badge of abject subordination, [PLUCKING THE EAGLE FOR MAGIC FEATHERS] the king exacts no further humiliating subjection from either his wives or his subjects, his real rule being tempered with justice and moderation. So that upon the whole, being blessed with a fertile district and a considerate king, the Wahuma may in truth be called a happy people.
INCIDENTS OF THE MARCH.
After reaching the region along the south shores of Victoria Lake, there was more or less fighting with the natives, but at no place was the expedition opposed by a sufficient force to make the contests much more than brief skirmishes, in which there were very few casualties. But while there was little [Ceremony of scattering beads] reduction of the caravan from this cause, other more serious obstacles were encountered, which depleted the ranks by several scores. There were occasional stretches of dense growth to be penetrated, swamps to be passed, streams to be waded and fever districts to be covered. These entailed hardships which brought on disease from which many never rallied, and died even while being carried in hammocks. An accident also occurred by which one of the Soudanese boys had his eyesight destroyed, while another was so severely burned about the face and body as to require nursing over the remainder of the way. Three boys had obtained some brass shells, from which they attempted to remove the bullets by melting out the lead. They placed the shells in a fire one evening after camp had been made, and while blowing the coals on which the shells were laid the cartridges exploded, with the results mentioned.

Occasionally, as the caravan passed by villages, the natives would rush out with shouts, gesticulations and a display of their singular weapons; and wizards would indulge in devilish dances in their incantations to oppose the march, [THE WAHUMA KING.] but finding small attention paid to their actions they most frequently concluded their wild exhibitions by making overtures of friendship; some, however, were disdainful to the last, and sent imprecations upon the vanishing caravan after failing to exact a tribute for the privilege of crossing their territory.
EMIN PASHA'S DAUGHTER
Among the members of the cavalcade was a daughter of Emin Pasha, a young girl of six years of age, named Ferida. Upon being introduced to her by her father, Stanley's curiosity was excited to learn what strange romance had culminated in the girl before him, and, to his casual inquiries, he learned the following interesting facts: Dr. Schnitzer (Emin Pasha) is, by birth, a Silesian Jew, but his Hebraic origin did not impose a religious prejudice against Islamism. In fact, the Doctor's long residence among the Mohammedans of the Soudan and lake regions made him lend a willing ear to the teachings of the Prophet, though possibly not so much from conviction as from self-interest: -- ; for no one save a Mohammedan can live in peace in that region. But at all events Emin embraced the Moslem faith, outwardly at least, and accepted its teachings and practices. The Koran permits every man to have more than one wife, provided he is able to support a plurality, and as it was the universal custom of those about him to live in polygamy, Emin had no wish to be a conspicuous exception, which might reflect upon his sincerity as a Mohammedan, [EXPLOSION OF THE CARTRIDGES.] and thereby destroy his influence; accordingly, he lived as did his people, and supported more than a single consort. The result of this union was the birth of a daughter, Ferida. This girl, though not the most beautiful of her sex, possesses a lovely disposition, and between her and the father there is an attachment really delightful to behold. Born amid savage surroundings, she had no refining influence about her save that exercised by her father; but through his constant care and patient instruction, she was taught in the several branches, and now has a fairly good education, which will be further advanced by all the advantages that can be secured for her in the best colleges of Europe.
NEWS OF STANLEY'S RETURN.
The first reliable news received of Stanley's approach to civilization was transmitted by Stanley himself to the British Consul at Zanzibar. The dispatch was written at Mpwapa, November 11th, 1889, and announced his arrival there on the fifty-fifth day after his departure from Lake Victoria, and the one hundred and eighty-eighth day after leaving Kavalli. In addition to making the glad announcement of his arrival at the German station of Mpwapa, he wrote thus ruefully:
"Every previous expedition has seen the lightening of its labors upon nearing the sea. But the long string of hammock bearers with us now tells a different tale. Till we can place the poor things in our company on shipboard there will be no rest for us. The worst of it is that we have not the privilege of showing you at Zanzibar the full extent of our labors. After carrying some of them a thousand miles, and fighting to the right and left of the sick, driving the Warasura from their prey over range after range of mountains, with every energy on full strain, they slip through our hands and die in their hammocks. One lady, 75 years old, mother of Vakiel, died in this manner.

"In North Usukuma, south of the Victoria N'yanza, we had as stirring a time for four days as anywhere on our route. There was continuous fighting during the greater part of the daylight hours. The foolish natives took an unaccountable prejudice against Emin's people. They insisted that they were cannibals, and had come for no good purpose. Talking was useless, as any attempt to disprove their impression only drove them into a white-hot rage, and in their mad hate, flinging themselves on us, they suffered severely.

"I am advised that the Semba and Mwene route is the best for securing an abundance of food, and therefore I propose to adopt it; but as regards danger from attacks by the natives, one road seems to be as bad as the other."
[NATIVES SENDING THEIR IMPRECATIONS AFTER STANLEY.]
RECEPTION AT BAGAMOYO.
At Mpwapa Stanley was greeted by several friends who ministered greatly to his comfort, and who helped him on his journey to Bagamoyo, which was a distance of three weeks' march. After resting two days the caravan continued on, and on December 3d Major Wissmann met Stanley, Casati and Emin at the head of the long procession, as it filed into the small village of Atoni, on the Kinghani river. Having heard of the approach of Stanley's expedition, Wissmann had provided horses for Stanley, Emin and the lieutenants, in order to relieve the march of hardships at the latter end, and had these ready when the entrance into Atoni was made
[JEPHSON'S ADVENTURE WI'l'H A SNAKE.]
THE MIRTH THAT A SNAKE PRODUCED.
But the expedition was in great need of horses long before the meeting with Wissmann, for everyone was both weary and footsore, while the highway, though bearing the semblance of a road, was rough and thorn-bestrewed. But it was not everyone in the expedition who could ride a horse, for to many of those belonging to Emin's party such an animal was a novelty, while even Stanley's assistants had lost much of their equestrianship in the now commoner practice of cavalry service on donkeys, oxen and goats, which latter animals Ward affirms served to bear both packs, and light men occasionally. But after leaving Kavalli there was no kind of riding animal in the expedition. One of the horses supplied by Wissmann was not exactly a Rocinante, but it was no less distinguished for its quiet demeanor, on which account its services were the more in demand, as there was not much confidence shown by any of the party in their ability to keep company with a spirited horse. However, it fell to the lot of Jephson to bestride this promising "beast," and off he set in good glee, at first distancing his followers, and keeping a goodly pace until he met with a most unexpected mishap. While moving at a slow trot, suddenly his horse reared with a spasmodic effort that all but unseated him, and dashed away with a spirit that might wreck windmills and opposing phantoms, giving Mr. ]ephson barely time to see a large snake crawling along with some excitement in the road, and thus to surmise the cause. [THE EXPEDITION CROSSING A STREAM.]

When Jephson finally returned to the roadside from gathering up his accoutrements he was met by Stanley and Wissmann trudging along on slower horses near the centre of the caravan, and on relating his adventure he became the object of a mirth that echoed along the line from one end to the other, and which brought upon him so many good-natured jibes that he could not again be induced to mount a horse even after his own was recaptured.
ARRIVAL AT BAGAMOYO.
Aside from the mishap to Jephson, there was no trouble experienced with the horses so kindly provided by Wissmann, and a triumphal entry into Bagamoyo was made at eleven o'clock, Wednesday morning, December 4. The town was profusely decorated in expectation of their coming, carriers having gone on in advance; and as the cavalcade came in sight of the coast, the German man-of-war Sperber fired a salute of twelve guns. There were several vessels lying in the roadstead, and all of these were handsomely decked in flags, giving a beautiful appearance to the channel between Bagamoyo and Zanzibar Island.

At three o'clock Wissmann entertained Stanley and Emin at a luncheon, at which several Europeans were present, among others the captain of the Sperber, who welcomed Stanley, and then congratulated Emin on behalf of Emperor William. In the evening there was a champagne banquet, attended by several representatives of foreign powers, chiefly consuls. The German consul toasted the Queen, which was followed by a toast to Stanley by Wissmann, which brought forth a most eloquent reply from the great explorer. In the course of his remarks, he gave praise to God for all that had been accomplished, and most feelingly referred to those soldiers who had accompanied him and left their bones, as an evidence of their devotion, bleaching in the forest. His speech throughout was eloquently reverential and modest, and gave a new exhibition of his true greatness.
AN ACCIDENT TO EMIN PASHA.
The joyful festivities that were thus inaugurated to manifest a gladsome welcome to the returned explorers were continued to a late hour, and until they were suddenly interrupted by a most deplorable accident, which came very near ending the life of Emin Pasha, turning mirth into instant mourning. Considerable wine was consumed during the ceremonies of jollification, Emin Pasha indulging to an extent which rendered him nearly unconscious of his surroundings. He had taken lodging at a typical Zanzibarian caravansary, in which all the windows are so low that the sills are nearly on a level with the floor. They are thus made in order to allow a fuller sweep of air, so necessary in a tropical country, and also to serve as a doorway leading out onto the veranda which invariably surrounds the second stories of the large buildings. When Emin retired to his room it was after midnight, and being very warm, as well as confused by the potations he had indulged in, he walked out through the long open window and seated himself on the railing of the balcony to catch the fresh air for a few moments before taking his repose. While thus seated, receiving the cooling night breeze, he lost his balance and fell to the ground below, a distance of nearly twenty feet. He struck with such force upon his side that he lost consciousness, but his groans attracted the attention of others who were sitting on a porch on the first floor, and who hastened to his relief. The other members of the expedition were notified immediately, and in a few moments tender hands carried the unconscious body to a bed in the hotel, and Dr. Parke was hurriedly summoned, as were also physicians connected with the English and German fleets in the harbor. A brief examination showed that he was very seriously, perhaps fatally, hurt. In fact, all the physicians except Dr. Parke, gave it as their opinion that his injuries would prove mortal. Blood was flowing from his mouth, nose and ears, while there appeared to be equally dangerous body hurts. His physical condition, too, was much depleted by the long march and fevers from which he had been suffering for two months before, so that his chances for recovery appeared very small.

For nearly a week he remained unconscious, with a slightly blood-tinged serum running all the while from his ears, and other symptoms of brain concussion manifest. In the mean time telegrams of sympathy from Germany and England came two and three times on each day, concluding with requests for knowledge of Emin's condition. Anxiety was intense as it appeared that through his death the world would be deprived of a report of his services and discoveries in the Equatorial Provinces, but at length reason regained its shattered throne and the Doctor awoke from his death-like stupor. Hope revived as did the distinguished patient, and after four weeks he was pronounced out of danger. During all this time he could not be removed, and it was two months after the accident before he was able to leave Bagamoyo for Zanzibar. But though Emin received the very best attention, his injuries mended so slowly that it has not been thought advisable to send him either to Cairo or Europe, and on the 14th of January he suffered a relapse that leaves his condition still critical at this writing, January 20th.
HONORS TO STANLEY.
On the sixth of December Stanley crossed over to Zanzibar, where he was received with loud acclamations and a hundred public receptions were tendered him, while telegram after telegram from Queen Victoria, Emperor William, the Khedive of Egypt, and great men of Europe, poured in upon him until a less democratic and less sensible head would have been turned by a vanity such wealth of applause and honor most frequently excites. Vessels in the roads were a flutter with flags, bands serenaded him, toasts were drunk in his honor, decorations were bestowed upon him, governments placed their best ships at his service to convey him whither he wished to go and he was feted with untiring attentions for a month before he left for Cairo in a British vessel specially appointed to carry him. Arriving at Cairo he was received by a distinguished delegation of British officers and residents, who, after giving him a magnificent banquet, conducted him to the palace of the Khedive, where he received a no less hearty welcome at the hands of the Egyptian ruler, a banquet being given him at the palace on the third day after his arrival. Three days later he was likewise honored by Sir Evelyn Baring, while floods of invitations continued to pour in upon him from scientific and distinguished social bodies in London.

Owing to his long continuance in a tropical country, and his emergence in the winter season, Stanley wisely concluded to defer his return to England until some time in the early spring, thus having to disappoint for a while the expectations of his admirers, who had hoped to extend a hearty welcome to him during the social season.

During this interval he is actively engaged preparing his final reports, and conferring with the Khedive and representatives of other governments concerning the suppression of the slave trade in Central Africa, the overthrow of the Mahdi, extension of Khedival sovereignty in the Soudan, and the projecting of railroads from the coast to the lake regions. His labors, so heroically accomplished, are thus evidently but the beginning of others of yet greater importance, for Stanley is now moved by an ambition to reclaim the whole of Central Africa to civilization, in whose abilities the Christian world reposes the greatest confidence.
[River scene]

.
ADVANCE OF THE MAHDI, AND INSURRECTION OF THE PASHA'S TROOPS.
As already explained, Mr. Stanley, upon his first meeting with Emin, April 29th, 1889, made arrangements for returning to Fort Bodo to bring up the garrison that had been left there, but thought it wise to leave Mr. Jephson with the Pasha, who had to proceed back to Wadelai to confer with his people, and ascertain how they would consider Mr. Stanley's proposal to conduct them to the eastern coast.

Fort Bodo was only eleven days' march from Lake Albert N'yanza, but upon reaching the camp Stanley learned that no news had been received from the rear column, so he resolutely set out in search of them, as described in Stanley's letter in the preceding chapter. A long interval therefore elapsed before his return to the lake, during which time many stirring events took place in Emin's province to which Mr. Jephson was a witness, and who has given us some graphic pen pictures of the thrilling adventures which befell him.

Mr. Jephson was the only member of the exhibition who actually reached the Egyptian stations held by Emin on the Nile north of Lake Albert N'yanza. It was he who, during many months there, witnessed and shared Emin Pasha's final struggles with the treachery of the faithless Egyptians and Arabs, and the mutiny of a large part of the Soudanese garrisons, left under his command. Mr. Jephson and Emin Pasha had their lives threatened by these rebels, and from August 20, 1888, to late in November were imprisoned at Duffili, in the utmost uncertainty about their fate -- ; whether they were to be delivered over to the Mahdi, whose army was rapidly approaching, or to be put to death, or carried off into the wild and savage lands west of the Nile. No other European was then in the neighborhood, and they were quite out of reach of any direct help from Mr. Stanley.

Mr. Jephson's experiences are therefore unique in the history of these adventurous doings, and may be regarded as the last chapter of the Fall of the Soudan Government; as the concluding event of all those memorable conflicts and disasters that began in 1882 with the rise of the Mahdi's power, and which comprised the destruction of Hicks Pasha's army in Kordofan, the mission of General Gordon, the siege of Khartoum, Lord Wolseley's grand Nile Expedition, the capture of Khartoum and death of Gordon, in January, 1885; the repeated battles with Osman Digna near Souakim, and every other incident of the past eight years in those vast territories lost to Egyptian dominion, and now utterly cut off from intercourse with the civilized world. Emin Pasha, in 1888, still remained in command of these stations, except Lado, which had been captured [by] the Mahdi's forces, constantly advancing to the south.
HORRIBLE TORTURE OF THREE DERVISHES.
Soon after the news that the Mahdi's people had arrived at Lado, Omar Saleh, commanding the army from Dongola, sent a long letter to Emin Pasha, commanding him, in the name of the Prophet, to surrender and accompany him to Khartoum, where honors of all kinds were awaiting him at the Mahdi's hands. This letter was brought to Duffili by three "peacock" dervishes. They were fine-looking men, of the Arab type, with an extremely dignified and self- reliant bearing. Their dress was somewhat peculiar: a long calico shirt, patched all over with different-colored cloth -- ; red, blue, green and yellow -- ; with the edges unhemmed and ragged; a loin-cloth of the same description was round their waists, and a huge many-colored turban covered their close-shaven heads; while for arms each carried a double-edged sword of the old Crusader type and three enormous spears, with heads like an elongated ace of spades, with immensely long bamboo shafts. When these dervishes, messengers of the Mahdi's Lieutenant-General, arrived at Duffili, the garrison of that station had already revolted against the rule of Emin Pasha.

The rebel officers seized the letter, and after reading it, placed it in their divan. A large council was held, at which it was decided not to surrender, but to collect as many men from each station as could be conveniently spared, and dispatch a force to Rejaf to repel the invaders. Meanwhile the dervishes: after being closely questioned, were put in irons and thrown into prison. On hearing the news of the attack by the Mahdi's people, and the subsequent fall of Rejaf station, the rebel officers again sent for the dervishes, in the hope of getting some information from them concerning Omar Saleh's strength and position. Being unable to obtain any news from them, they resorted to the cruel torture of giving them plenty to eat, but absolutely nothing to drink. For two whole days the poor fellows bore it without murmuring, and the officers getting impatient, determined to torture them by a method which is commonly used in the Soudan. They again brought the dervishes before them, fastened a piece of split bamboo round their heads, and had it twisted up so tightly by means of a tourniquet that the bamboo cut through the flesh to the very bone. With every nerve strained by the torture, and faint from loss of blood, not a groan escaped the lips of these brave men, so strongly were they upheld by their fanatical trust and faith in their Prophet. They could only say that God through His Prophet would avenge them. It was a disgusting sight to see the Egyptian officers and clerks delighting in the torture, and smiling and exulting when the pain became too intense for flesh and blood to bear, and the poor dervishes fell fainting to the ground. The Soudanese officers, with their low bestial faces, gazed at these sufferings with a sort of stolid indifference, but even that was better than the fiendish delight displayed by the cowardly Egyptians. The black female slaves, who gathered round to see what was going on, were more soft-hearted than their masters, and sobbed audibly and wrung their hands, in very pity for the brave men who bore their sufferings with such indifference and courage. Surely their religion could not be a low one to support them under such fearful torture. No one deserving to be called a man could help a feeling of admiration and respect rising in his heart for these brave fanatics. It may be that some such feeling crossed the mind of Fadl el Mulla, the chief of the rebels, for he ordered the soldiers to unloose their bands and give them water, and they were carried back to the prison in a semi-unconscious state. In a couple of days they were able to move about again, though they were still heavily ironed. Though beaten down in body and mind, their bearing towards their captors was as dignified and self-reliant as ever, but their look of patient suffering was more pathetic than any words. For weeks they remained in prison, but no amount of suffering would induce them to betray their comrades and give information against them. At length, when the Mahdi's forces were before Duffili, the rebels decided to execute them. The soldiers had a superstition that bullets were powerless to kill them; they were therefore taken down to the river, and there beaten to death with clubs, and their bodies were thrown to the crocodiles. If ever men suffered martyrdom for their religion, it was those three brave dervishes whose fate is here described.
REBELLION OF EMIN'S SOLDIERS.
The scenes and incidents connected with the rebellion at Labore are graphically described by Mr. Jephson, to whose accounts I am indebted for the information here recorded. After leaving the northern stations of Kirri and Muggi, Emin Pasha and Mr. Jephson, on August 12, arrived at Labore. It had been Mr. Stanley's wish that Mr. Jephson should go round to all the stations in the province and read to the people at each station the letters which he had brought from his Highness the Khedive and Nubar Pasha in Egypt, and Mr. Stanley had also given Mr. Jephson a proclamation from himself to read to the soldiers. The chief of the station at Labore was one Surore Aga, a Soudanese slave who had risen to the rank of captain in the Egyptian army. He was a man on whom the Pasha had no reliance whatever, one of those ignorant, fanatical men who hated and distrusted anyone who was not a Mohammedan. The event proved that the Pasha's want of trust in him was well founded.

On the afternoon of August 13, the soldiers, officers, clerks and officials of the station were drawn up ready to receive the Pasha and Mr. Jephson, and so hear the letters and proclamation which had been read at the other stations. It was noticeable that while Mr. Jephson was reading letters, and was afterwards speaking to the men, several of them were inattentive, and spoke in an undertone to one another; they appeared to be restless and incredulous. After the letters had been read, and while the Pasha was addressing a few words to them, a big burly Soudanese soldier, with a sort of bull-dog face, stepped from the ranks, and exclaimed in a loud tone, "All you are telling us is false: these people have not come from Egypt; and those letters you have brought are forgeries. There is but one road to Egypt, and that is by Khartoum, and we only know that road; we will go by that road, or we will live and die in this country." He went on to say that the Pasha and Mr. Jephson had been spreading lies in the province, for had the letter which had just been read come from the Khedive, it would have given the soldiers a command to go to Egypt, instead of saying they might stay where they were if they liked.

The Pasha promptly seized the man by the collar, and tried to wrench his gun from his hands, at the same time calling to his three orderlies to arrest this man and put him in prison. Then arose a scene of confusion which baffles all description. The soldiers, with loud cries and execrations, surrounded the Pasha and Mr. Jephson, and, loading their rifles, pointed the weapons at them. The noise and shouting were tremendous; and for a few minutes there was no knowing how it might end. Some of the soldiers made a rush at the Pasha, hurled him on one side, and bore off their companion, with loud shouts of derision. The Pasha drew his sword to defend himself, but the officers dashed in between him and the soldiers, and struck up their rifles. At this moment a voice was heard crying out that the Pasha's and Mr. Jephson's orderlies were attempting to seize the ammunition in the storehouse. There was at once a general stampede to the powder-magazine, and the Pasha was left alone. Mr. Jephson followed the soldiers, who at first greeted him with howls and yells, but on his saying, "You see I am not afraid of you; I am alone, because I know you are soldiers, and not savages," they lowered their guns, and said, "No, we will not harm you." The officers had done what they could to calm them, but had been powerless to make any impression on the infuriated soldiers. If one of the guns which the soldiers were brandishing about, loaded and cocked, had gone off, a general massacre would have been the result, for when one shot was fired there would have been no stopping the tumult that would have followed.

The behavior of some of the Pasha's people during the first few risky minutes was peculiar. Rajab Effendi, the Pasha's secretary, hid behind a tree, where he was found afterwards in a state of collapse. Araf Effendi, a clerk, a queer-looking little Circassian, ran off screaming into Selim Bey's hut, where he hid himself under an angareb (bedstead), crying out that the Pasha and Mr. Jephson were murdered; while the black women of the household kept up a running chorus of screams. But Vita Hassan, the Pasha's apothecary, a Jew of Tunis, immediately on seeing what was happening, rushed off to the Pasha's house, and brought him his revolver. The Pasha's and Mr. Jephson's orderlies, and his boy Binza, also behaved with much courage, and were a great help in quieting down the people. It afterwards transpired that the soldier who started the mutiny was an orderly of Surore Aga, and had been instigated by his master to create this disturbance.

This was the beginning of the rebellion. A week later, on August 20, at Duffili, Emin Pasha and Mr. Jephson, on their arrival from the northern stations, were made prisoners by order of Fadl el Mulla Aga, who had usurped authority in the province. They were accused of conspiring against the Khedive and his people, and of treating his officers with injustice; and they suffered an irksome imprisonment of three months.
A DANGEROUS SITUATION.
Shortly after arriving at Chor Ayu, on the day of their departure for Labore, the Pasha received a letter from Hawashi Effendi, the senior of all his officers and chief of Duffili Station, saying that a rebellion had broken out in Duffili, and that he was made a prisoner in his own house.

It appeared that Fadl el Mulla Haga, chief of Fabbo Station, with two of his officers and sixty soldiers, had arrived in Duffili. They had told the people that the Pasha was conspiring with Stanley to betray them, and that Fadl el Mulla had been asked by certain officers, Egyptian and Soudanese, to take the head of the Government. He had removed the sentries from the storehouses and magazines, and had replaced them by sentries from his own soldiers, and had placed Hawashi Effendi under arrest in his own house, with orders to the sentries to permit no one to enter or leave the compound.

The soldiers, ever ready to believe ill against the existing Government, and further excited by the stories and rumors spread abroad by the Egyptian clerks and officials, had quietly given in, and Fadl el Mulla Aga had established himself as chief of the station, and from that time was practically the chief of the province. He had then liberated all the prisoners in the station.

The Pasha and Mr. Jephson were now indeed in a trap. The rebels of Rejaf and Labore were to the north, the rebellion in Duffili to the south, to the east was the Nile with its dangerous rapids, and a hostile population occupied the country to the west. The Pasha, however, had some hopes of putting down the rebellion in Duffili; so after considerable discussion, it was decided that on the next day the Pasha, with Mr. Jephson and a few followers, should march to Duffili, which was some sixteen miles distant.

It was then August 20, the Mussulman feast of Ed- el-Kebir; a bad time for the rebellion to break out, as it was a four days' holiday throughout the province, and a great deal of drinking, was going on, which would naturally make the people more excitable, and ready to do mischief. However, nothing was to be gained, by staying at Chor Ayu; and the only chance that the Pasha had of putting down the rebellion was to proceed at once to the scene of the trouble, and endeavor to prevent its spreading to the southern stations, whose garrisons were supposed to be loyal.

On the road couriers were met, with another letter from Hawashi Effendi, entreating the Pasha to come as quickly as possible, or it would be too late to do any good. The messengers were eagerly questioned as to what had taken place at Duffili, and they gave it as their opinion that things were in a very bad way. The Pasha was in great anxiety, depressed and saddened by the thought that the people with whom he had been living so long, and for whom he had done so much, and was willing to do so much more, should have turned against him, especially when help and relief were at last near.
A SULLEN SILENCE.
About three o'clock, the Pasha's party arrived at a hill, a mile and a half from the station; here a halt was called, to enable the rear of the column to come up. The party consisted of Emin Pasha and Mounteney Jephson; Vita Hassan, a Tunisian Jew, who had been an apothecary in the Egyptian service, and six years before came up to take charge of the hospital in Lado; the Pasha's two clerks, Rajab and Araf Effendi; and Sultan Aga, a Lieutenant from Wadelai Station, who was in charge of the native porters carrying the baggage.

They could see the station in the distance, with the Pasha's flag flying at the flagstaff, and large numbers of people grouped about the outside of the station and in the square in front of the postern-gate, which was at once a guard-room and the chief entrance to the station. As they neared the station people might be seen massing in great numbers, and forming up on each side of the path along which the Pasha and Mr. Jephson were to pass. No salutes were fired, as is the usual custom on the Governor's entering the station; nor were the troops drawn up in line to salute the Pasha as he passed. It had always been his custom, when the trumpeters had played the Khedivial Hymn and had given three cheers for the Khedive, to inspect his troops, and to speak a few kindly words to them before entering his house. On this occasion there was no sign or token of respect or greeting; and as the party entered the station an order was given by an Egyptian officer, and ten soldiers took their places in front of the Pasha and Mr. Jephson, while the same number followed in their rear, cutting them off from their own people.

The whole station was alive with people, who all -- men, women and children -- seemed to have turned out to see the entry, and to witness their Governor's humiliation. At a glance the Pasha saw it was hopeless to speak to his people, or to endeavor to bring them round to his side. Everyone pressed forward to see the prisoners, and to point at them with scorn. The clerks and officers kept somewhat in the background, as if ashamed to meet the Pasha's eye; while a party of soldiers, more or less excited by drink, began singing and shouting out insulting words as he passed; they finally made a rush at the Pasha's immediate followers, whom they disarmed and marched off to prison.

Meanwhile, the twenty sentries, followed by the shouting rabble, conducted the Pasha and Mr. Jephson through the station, every road and path to which was blocked by the crowds that came to look at them as they passed. Their entry on this day was a great contrast to their entry into the same station little more than a month before. Then, the Pasha was received by his troops paying all honor to their Governor; and Mr. Jephson was received with acclamations, as a welcome guest, who had brought them good tidings from his great chief, Mr. Stanley, one known to all the world; and the people had thronged, to offer their salutations and to thank him for coming to help them. Now, on every face was to be seen indifference or scorn and derision. The Egyptian incendiaries had done their work, and all were against the Pasha.
THE PASHA MADE A PRISONER.
A large concourse of people had gathered in the square, which forms the centre of the station, and on one side of which is the Pasha's compound. An officer came forward and told the Pasha that he would now be a prisoner in his own house, there to await his trial by a tribunal of officers, taken from all parts of the province. The crimes of which he was accused were those of treachery to the Khedive and his people, and of injustice to his officers. The Pasha and Mr. Jephson were then conducted into their compound amid the jeers and shouts of the people. Sentries were posted at the gate and all round the thick boma which surrounded their quarters, and they were allowed to hold no communication with the outside world.

The mutineers had sent for some of the rebel officers of Rejaf, Bedden, Makraka, Kiri, Muggi, Labore, and the southern stations, to meet at Duffili to consider the Pasha's case. On the arrival of all these officers, a large council was held in the divan, and various witnesses were called to give evidence against the Pasha. Mr. Jephson's three orderlies were called and questioned by the rebels, who threatened to put them in chains if they did not tell the truth. They gave their evidence in a straightforward manner, telling the rebels they had come out with Mr. Stanley's Expedition by the order of Effendina (the Khedive), and showed the officers their rifles, marked with the Crescent and Star, to prove that they were Egyptian soldiers. The officers asked, "Where, then, are your uniforms?" They answered, "They were worn out on the road." The officers then made them go through a portion of their drill, to see if they were really soldiers. Fortunately, Abdullah, the sergeant, knew his drill, and acquitted himself well. The orderlies were then dismissed, and an officer went over to Mr. Jephson's house to request his attendance before the council.

At this time the greatest excitement prevailed in the station to hear the result of the first sitting of the council, and an immense crowd was collected to see the witnesses as they were conducted across the square by the sentries. Fadl el Mulla Aga and Ali Aga Djabor, the latter Chief of Rejaf, who had also rebelled, were elected Presidents of the Council. This man had, some months before, tried to take the Pasha prisoner, and had for three years been in rebellion against his authority. He had established himself in Makraka, and lived like a bandit chief, making himself feared and dreaded by his deeds of violence.

On entering the divan, all the officers and clerks rose and greeted Mr. Jephson, and Fadl el Mulla introduced him to the different officers and clerks, and to Sheik Mooragan, the chief priest, the biggest scoundrel in the province; he was eventually the first man who went over to the Mahdists. Mr. Jephson was then questioned closely about the expedition, its origin and aims, and was made to go over the whole story from beginning to end, but he was constantly interrupted by questions from different officers and by exclamations of incredulity. The story was disbelieved, for the officers all said that had the expedition come from Egppt the Khedive would have sent some Egyptian officers with it; moreover, their relatives in Egypt would certainly have written to them and sent their letters by Mr. Stanley.

Mr. Jephson then produced the Khedive's letter, and handed it to Fadl el Mulla; and the clerk of the station read it aloud before all the officers. After various comments had been made on the letter, all of a doubting character, certain brevets bearing the Khedive's signature were sent for, and the signatures of the letter and brevets were examined by the clerks and compared one with the other. For a minute or two they seemed uncertain, and then the head clerk, rising from his mat, threw the letter at Mr. Jephson's feet, exclaiming: "The letter is a forgery, and you and your master are impostors!" A confusion of voices followed, everyone talking at the top of his voice; and a plan was then and there made, in Mr. Jephson's presence, to entrap Mr. Stanley on his return to the lake, and rob him of all his guns, ammunition and stores, and then to turn him adrift to perish. Mr. Jephson was then conducted back to his house, and so ended the first day's sitting of the council.
HARDSHIPS OF THEIR IMPRISONMENT.
The life of Emin Pasha and Mr. Jephson during their imprisonment was not a pleasant one. The rebel officers who began the revolution had behaved with some kind of decency at first, but as time went on quarrels among themselves began to be of everyday occurrence. The mornings were devoted to dealing with the affairs of the province, and the afternoons were given up to drunkenness and debauchery. All sorts of rumors concerning their fate from time to time reached the prisoners' ears, and it was finally settled that they were to be taken down in chains to Rejaf. Nobody known to be friendly to the Pasha was spared, but was either imprisoned or his house was looted.

The two European prisoners were shut up in a small compound, some ninety feet square, surrounded by a high thick boma or fence. There were six huts in the compound -- one occupied by the Pasha, one by Mr. Jephson, one by Vita Hassan, two for kitchen and servants, and a storehouse. The prisoners had a few books, perhaps half a dozen, which were read and re-read half a dozen times over. From morning to night there was nothing to do except to talk over the different rumors and reports which occasionally reached their ears. Clerks sometimes were sent over by the rebel forces with different letters they wished the Pasha to sign, all relating to his deposition. Mr. Jephson was allowed to go about the station, but was always followed by two sentries, who closely watched his movements, and reported them to the rebels. It was a pleasure he seldom availed himself of, as the people in the station were often exceedingly insulting. He was, however, obliged to go out to buy and arrange for getting food, as the rebels cut off nearly all their supplies, and only allowed them occasionally a little corn. Their servants were insulted and abused, and humiliations were heaped on the prisoners on every occasion.

The Pasha was very low in spirits, and depressed; it seemed almost impossible at times to rouse him from his melancholy. And so the weary days dragged on, until the Duffili people were electrified by the news that the Mahdi's troops were again upon them, this time burning to avenge their former defeat. The position of the prisoners seemed hopeless; accounts of the disasters experienced by the Pasha's people were constantly reported to them. They were unable to fight, and were not allowed to retire. The only thing left for them to do seemed to be to wait with what patience they might for the final blow. The rebel officers, in despair, at last appealed to the Pasha for advice! but in the struggle to retake Rejaf, Ali Aga Djabor and some of the Pasha's worst enemies were killed; and the remaining officers, being alarmed at what had happened, sent Emin and Mr. Jephson as prisoners to Wadelai. They had been just three months imprisoned at Duffili.
A JOYFUL LIBERATION.
In December, 1888, Emin Pasha and Mr. Jephson, having been released had left Wadelai, on the Nile, for Tunguru, one of the Egyptian stations on Lake Albert N'yanza, where Mr. Jephson could write to Mr. Stanley at Kavalli, explaining the situation of affairs, and on Februpry 6th Mr. Jephson came to report in person, telling Mr. Stanley plainly that the only remaining obstacle was a sentimental feeling in Emin Pasha's own mind -- a conscientious reluctance to leave the Soudanese people, so long entrusted to his care. This feeling, which was shared by his only European assistant, Captain Casati, is worthy of respect; and we know enough of Emin Pasha's character and conduct to ensure for him a degree of personal esteem and sympathy hardly less merited than that which public opinion has bestowed on General Gordon. Though not a soldier, he had bravely and skilfully defended the Egyptian stations against the attacks of the Mahdi's forces and their native allies, while he had, during ten lonely years, administered the domestic government of a large province with the best results, maintaining orderly rule, promoting useful cultivation, improving the condition of the country and the happiness of its natives; and he trusted in the loyalty of the Soudanese black troops, whose gratitude and devotion he had amply deserved. The traitors who conspired against him were some of the Egyptians and Copts employed in the Civil Service, and some of the Arab military officers -- the same class of men who proved traitors to Gordon; and it is considered, by those who should be well acquainted with these transactions, that Emin Pasha ought to have dealt sternly and severely with those ringleaders of the revolt while he had the power; and that by an undue leniency, a passive toleration of their mutinous insolence, he brought himself into a helpless position. A man of single-minded integrity, of unassuming modesty and simplicity, of humane benevolence, a philanthropist, a philosopher, a student of the natural and moral sciences, Emin Pasha was not well qualified for a despotic commander who should put down rebellion with the hand of iron; nor had he been trained in the school of military or strictly governmental service.
A MAN OF NOBLE QUALITIES.
When Mr. Jephson accompanied Emin to Wadelai, in April, 1888, he found that "the 1st Battalion of troops, about 700 men, had long been in rebellion against the Pasha's authority, and had twice attempted to take him prisoner; the 2d Battalion, 650 rifles, though professedly loyal, was insubordinate, and almost unmanageable; the Pasha possessed only a semblance, a mere rag of authority; and if he required anything of importance to be done, he could no longer order, he was obliged to beg his officers to do it." The events in August and the following months, which have been fully narrated, were the natural consequence of this false position; but we know not whether to admire or to reprove the amazing tenderness of Emin Pasha, after the manner in which he was treated, for the rebellious soldiery who had been so far mislead, and his forgiveness of the Arab and Egyptian traitors. He never thought of himself, but of saving those people and their families, whom he would not leave behind.

Perhaps it was more of the innocent women and children that he thought; for most of the black soldiers had married and settled, with plots of land, houses and cattle, in the province under his gentle rule. We suppose that they, being heathen, were in danger of being carried off into slavery by the Mahdi's army; while the few Egyptians would have been put to death without mercy, and some of the Arab officers, having fought against the Mahdi, were perhaps in equal danger. Altogether, the number of people for whose fate Emin Pasha was so painfully anxious was estimated at ten thousand, mostly women and children. With rare generosity and humanity, whatever may be thought of the equity of his views, this remarkable man -- Jew, Mohammedan, Christian or philosopher -- declined to accept the immediate rescue of himself and his personal attendants unless he could take the people with him, and all their portable goods and chattels, under Mr. Stanley's escort to the east coast, a condition which Mr. Stanley finally consented to, and the removal was made, as was described in a previous chapter.
FROM AN EPIC TO A TRAGEDY.
The story of Stanley's journeys through Africa, and particularly that of his trip to relieve Emin Pasha, is a tragic one, and has compelled the startled interest and profound sympathy of the whole civilized world. The sequel, however, is more distressing, though less dramatic, and from an epic the theme must now change to an elegy if not a jeremiade.

The world delights in honoring a hero with adulation that approaches worship, and will pour out libations upon his grave, but the same ready spirit to glorify the great is no less prompt to pull down an idol when discovery is made that it does not honestly possess the virtue which it was once falsely supposed to embody. Mr. Stanley has not only led expeditions, but he has also been the historian of his deeds; the world has believed in him, and his reputation has grown amazingly upon each return he has made from the wilds of Africa, for every ear has been eagerly open to the astounding stories of perils, heroism and discovery which he had to relate. When he returned from his successful expedition in search of Livingstone the people of two continents bowed their heads in grateful admiration for his deeds; when he crossed the dark region of Africa applause burst afresh and praise for his heroism was on every lip. The tale of his hardships, though told by his own pen, was received with unquestioned faith, and all the earlier explorers of Africa's barbarous tropics were obscured by the splendor with which his own name shone. People forgot to ask if there were any means of confirming his statements, nor did they cease their applause long enough to even wonder why none of the white men who accompanied him returned to civilization; the spirit of vulgar adulation suppressed inquiry why one after another of the brave Englishmen who set out with him on his transcontinental journey fell by the wayside, not victims of attack by hostile natives, but by accidents, as described in an earlier part of this book.

Astounding revelations now being made, as to the real purposes of Mr. Stanley's last expedition, and the true story of the fatal misfortunes which nearly annihilated the Rear Column, have at last hushed the voice of doxology, and reason has now stepped to the front with a demand for investigation. If the hero of three expeditions passes the ordeal of honest inquiry, he will emerge with honors not only unsullied, but his character will appear the more glorious by a removal of the ugly doubts which now disfigure it. If the need of unqualified praise which I have given to Mr. Stanley in previous chapters shows disagreement with the imputations which I now make, I beg that the reader will not charge such disunion to any sudden enmity, but justly to revelations which have caused in me, as in nearly every one who has heretofore admired him, a revulsion of feeling which only his vindication after severe investigation can restore.
THE REAL PURPOSES OF THE EXPEDITION.
It is now openly charged, and with a basis of seemingly conclusive evidence, that the so-called Emin Pasha Relief Expedition, instead of being a philanthropic enterprise, was in reality a mercenary, if not a piratical undertaking. Let us hope, for the sake of England and America that this claim is untrue. But nothing at this time will justify suppression of the alleged facts upon which this terrible charge has been made. It is maintained that information reached the Khedive of Egypt, and was thence communicated to certain influential persons in England, that during the Pasha's service as governor of Equatorial Africa he had collected a vast quantity of ivory, the estimated value of which was $4,000,000. Upon receipt of this report a scheme was conceived by certain Englishmen to acquire possession of this vast and precious store. In pursuance of this design, headed by members of the British East Africa Company, Mr. Stanley was engaged to command an expedition, which was to be despatched, however, for the ostensible purpose of relieving Emin, who was represented as being a prisoner in the hands of the false prophet of the Soudan, generally called the Mahdi. In fact, it is said, the expedition was expected to perform a double service, both of which were calculated to enrich those embarking in the undertaking, for besides acquiring the ivory which Emin had amassed by trade with the natives, it was the intention to open and secure additional territory in the richest region of Africa, and an extent that would give the British Company not only possession of the lake region, but a strip of marvellously rich land extending from the Atlantic on the west to Zanzibar on the east. The value of such a landed possession, with exclusive control of the Congo and lake navigation, can hardly be estimated, and shows the scheme for its acquisition to have been probably the most gigantic one ever projected.

It is further asserted by the English press, and corroborated by statements reported to have been made by Emin himself, that when Stanley, after a march of eighteen months from Yambuya, found the object of his search, he was greatly disconcerted and sorely disappointed when he learned that the immense quantity of ivory was at the bottom of Lake Victoria, having been thrown there by Emin to prevent its capture by the Mahdi. Having thus been defeated in his prime object, in order that the ostensible purpose of his expedition might be preserved, Stanley requested Emin to accompany him to Zanzibar, but to this Emin objected, stating in reply that he was in no need of relief; that there was no present danger from the Mahdi, who had retired to the north: that he felt perfectly secure in his position among so many of his loyal subjects; and that, since great difficulty and hardships would attend a removal of his people from their homes, he preferred to remain with them and to share whatever fate might befall them. But Stanley insisted, until finding persuasive words unavailing he finally used coercive means, and by threats forced Emin to proceed with him (practically as a prisoner) to Zanzibar, that he might give evidence of having rescued the Pasha. Whether these charges be true or false, we have no present means of knowing; possibly the facts have been exaggerated, but it is true that Emin did not return to civilization, beyond Zanzibar; but on the other hand, as soon as he recovered from the injuries sustained by his fall, he immediately returned to his former station on Lake Victoria, where he is at this writing.
IS TRAVELLING IN AFRICA DANGEROUS?
It is human nature to like sensation. A ghost story is sure to have more readers than the relation of a scientific fact. Newspaper writers understand this so well that the press, like books of fiction, pander to this morbid desire, for it is an axiom that what is wanted enterprise will supply. Mr. Stanley was a correspondent before he became an explorer, and those who read his correspondence in the New York Tribune, sent while travelling with the Hancock expedition against the Indians, and the Peace Commission, in 1867, and who afterwards learned of the unreliability of his statements, will better know how to appreciate the stories which he has related about his experiences in Africa. But inaccuracy of statement may be pardoned for the sake of a good tale, especially when it occurs in a newspaper, which is rarely long preserved.

Mr. Stanley went to Africa for pleasure and profit, and he was not disappointed. Pleasure he found in the elegant ease and lordship which travel in that country affords, and profit came in immense measure from the books which he wrote. This leads us to inquire: "Is travel in Africa accompanied by great danger?" Readers of "HEROES OF THE DARK CONTINENT" are pretty well able to answer this question. It is curious that Stanley is about the only explorer of modern times that met with any great perils. Cameron, one of the earliest travellers in east Africa, found very few; Mungo Park was only harassed by Arabs; Burton, Speke, and Grant, who went to central Africa long before Stanley, met with little or no hostility from the natives. Sir Samuel Baker, who is nothing if not sensational, made two trips into the lake region, accompanied by his wife. Livingstone spent twenty-six years visiting all parts of southern and central Africa, and his wife, the daughter of Missionary Moffat, was in the country for thirty years, and both finally died there a natural death; Du Chaillu, Cumming, Anderson, Cavilham, Barth, Swinefurth, Wissmann, Long, and hundreds of others spent many years roaming over African tropics in pursuit of game, and in their books record no dangers save such as they experienced with wild animals. Instead of perils, a white man of good intelligence has greater security in Africa than in Asia. The natives accept white men as their superiors, and minister to their comfort in every way; instead of painful journeys on foot, the white man is carried by slaves, and at every village he visits chiefs are sure to receive him cordially and to send him several of his choice wives to entertain him during his stay. Africa is, therefore, the paradise of the hunter, the adventurer, the ambitious, and the sensualist. No one can read the history of the most distinguished travellers in Africa without arriving at the irresistible conclusion that, aside from a few dangers from fevers in certain malarial districts, and very rare attacks of wild animals, a journey through central Africa is accompanied by no more perils than a trip over- land to California. No better proof of this fact can be afforded than is presented by the desire of everyone who goes into Africa to make repeated visits to its wilds. A few have been killed there, just as a great many pioneers lost their lives on the frontier of our own country, but hostility of the Africans cannot be compared with the savage cruelty and murderous propensities of our western Indians. Indeed, Sir Samuel Baker asserts that a man may travel in perfect security through any part of Africa with no other weapon than a hand-organ.
MY TRIP THROUGH SIBERIA.
In 1882 I made an extensive journey through Siberia, going east as far as Irkoutsk, and north on the Yenesei river to Yeniseisk, visiting many mines, for the purpose of investigating the condition of exiles. On this trip I experienced no hardships beyond those caused by a journey of 5000 miles in a wagon, generally met with kindly treatment, enjoyed myself as never before or since shooting wolves on the borders of the tundra, and chasing Siberian wild sheep over the plains. I saw a few pitiable sights, but my individual experience, aside from this, was intensely delightful. The reader may imagine my surprise when I perused the articles contributed by Geo. Kennan to the Century, and read his harrowing details of suffering from unexampled hardships, though he went over the same route that I had travelled. But he made a more readable story than I did, because I confined myself to the drier details of fact, having no thought of dealing in fiction. By his tales of privations endured, he excited the sympathy of his readers and established himself as a hero -- of the Munchausen tribe. Thousands of people read his papers in the Century, and other thousands paid their dollars to hear him lecture, so that he worked up a sensation and received an immense reward for his services in the very productive field of fiction.

Mr. Stanley may in this respect be compared with Kennan, since both exhibit identical instincts and a correct appreciation of public desires. But they are not wholly blameworthy, no more than the shop-keeper who sells gaudy wares which people eagerly buy because they are pretty and cheap; no more indeed than the novel-writer who tells a story to amuse a languid, milk-and-water reader. True, the motive is different but the returns are the same, for there is profit in neither, though good entertainment.

It is iconoclasm to destroy cherished fancies, and Mr. Stanley shrewdly avoids such vandalism. He, like Du Chaillu, went out to discover a race of dwarfs, and of course he found them; they are doubtless as unreal as are many of the other monstrosities which have long been supposed to have their haunts in African wilds, but we dearly love to have our fancy tickled, and if to the dwarf tale he told he had added that he witnessed a battle between the pigmies and a flock of cranes, and after the contest was over his sight was gladdened by a fair view of a roc carrying away three elephants in its beak and talons, the measure of our gratitude would be overflowing. In this only are we disappointed.
DEATH FROM STARVATION.
Readers of "HEROES OF THE DARK CONTINENT" will remember, and those who hear Mr. Stanley lecture will listen to him tell, the sad story of the indescribable sufferings endured on his trip from Yambuya to Kavalli, and pity follows fast on a description of the horrors of Camp Starvation, where so many natives died, and from which Nelson was barely rescued. Since the revelations made concerning the misfortunes of the Rear Column, and the bandying of charges in violent cross-fire between Stanley and his officers, many doubts have been excited in me which had no place in my mind before. Like everybody else, I was carried away by enthusiasm and lent my voice to swell the cry of praise for the great African hero. But calm examination has succeeded, and I now discover many things which quite obscure the halo which I once saw resting like a crown on Stanley's head. The inquiry presents itself with remarkable persistence: How can the statement be explained, that Stanley lost two-thirds of his entire force by starvation, while among those who thus perished there was not a single one of his lieutenants? In performing his memorable march to Kavalli and back again to the Aruwimi, as already described, he was piloted by native guides who must have known the country, or if he had no guides then his trust was certainly largely imposed in his native carriers. The natives, even though they may not have been familiar with the territory traversed, were undoubtedly better prepared for the hardships encountered than was Stanley, or any of his white men. Africans are natural hunters, they live like our Indians, providing only for the day, and are accustomed to abstinence; in addition to this they are great hunters, and in the absence of game they know how to get sustenance out of berries, roots, and insects, so that a native can grow fat where a white man will starve.

These well known facts emphasize the importance of the question that has occurred to me with such force. Was it Stanley's brutalities that destroyed so many of his native carriers, or is the story of starvation as he relates it, with accompaniments most harrowing, only a fiction calculated to catch the sympathy of his readers and thus exaggerate his heroism? The most cruel innuendoes have been thrown out against Stanley respecting the loss of the Englishmen who set out with him upon a passage of the Continent (in 1875), but these imputations are iniquitous, they are loathsome, and could only emanate from insane jealousy united to total depravity. I could no more believe that Mr. Stanley is brutish, a wanton or a poisoner, than I can believe the equally damnable story that Barttelot tortured his people to death and that Jameson purchased a little black girl and gave her over to be killed to gratify an inhuman desire to see her eaten. At this the soul of humanity revolts. The most depraved nature would stop short of this, and people who believe in God and in civilization will cry shame at such a libel, by whomsoever uttered. I likewise discredit, because of its apparent unreasonableness, the story of so many of Stanley's carriers and soldiers dying of starvation, because reason tells me that the lieutenants who accompanied him would have been the first to succumb to privations of any kind.

While the casual reader may, without reflection, think I do Mr. Stanley injustice, it is certainly not my purpose, for no one has been a more sincere admirer, as those who are familiar with the praise I have given him in "WORLD'S WONDERS," and in previous chapters of "HEROES OF THE DARK CONTINENT," know. The serious reflections cast upon him, and the doubts which reason at this late day has forced me to cast upon many of his statements, cause me a grief like that which Laban felt when he lost his idols. And my sincerest wishes now are that Mr. Stanley will be able, after a thorough investigation is made, to substantiate the charges which he has preferred against the officers of the Rear Column, and to relieve himself of the counter accusations brought against him. When this is done and verification is received of many astonishing statements which he has made in the face of improbability, I win lift my hat in grateful acknowledgment, and renew all the admiration which I formerly felt for him, as will tens of thousands of others whose faith is just now like my own.

The charges against Officers of the Rear Column, and the counter accusations of the survivors intimated in the foregoing, and out of which have grown revelations so discreditable to those concerned in the expedition, may be thus described:
STANLEY'S CHARGES AGAINST BARTTELOT.
Readers of "HEROES OF THE DARK CONTINENT" will recall the harsh language used by Mr. Stanley in his letter to Mr. M'Kinnon, chairman of the relief Committee, printed on pages 479-80, where he ascribes the sad condition of the Rear Column -- as he found the remnants at Banalya -- to the irresoluteness of Major Barttelot, and to the refusal of that officer to obey the instructions given him when he (Stanley) started from Yambuya for the Albert Lake. These reflections on the loyalty of the Commander of the Rear Column were cast as well upon Ward, Troup and Jameson, whom he indirectly charged with insubordination, if not cowardice and desertion. These insinuations Mr. Stanley renewed and more explicitly declared in his book, which provoked Sir Walter Barttelot to a public denial of the charge and to the publication of his murdered brother's diary in refutation of the imputations. To the evidences presented in support of his denials, Sir Walter preferred against Stanley the charge, which is supported by the testimony of Mr. Troup, that when Stanley moved with the advance for Albert Lake he took with him every able-bodied man in the expedition, leaving the Rear Column with the sick, insubordinate and vicious, and with such loads that it would have been impossible to follow him, however greatly disposed the officers of the Column might have been to do so.

In support of the charges of indecision and disobedience, which Mr. Stanley saw proper to make against his lieutenants left in command of the Rear Column, and irritated by the denials of the officers and their friends, he has sought to substantiate his accusations by preferring or confirming the most revolting criminations, such as strike not only at the character of the living, but which are intended to impeach the honor of the dead and bring civilization itself under arraignment.
STANLEY'S ARRAIGNMENT OF BARTTELOT.
Mr. Stanley's specific complaints are pointed chiefly against two of his officers who gave their lives as sacrifices to the really condemnable purposes of the expedition and whose lips may not now make answer to his impeachment of their reputations. Against Barttelot Mr. Stanley makes presentment that he was a martinet, a negro- hater, an insanely vindictive and inconceivably cruel, hot- headed scapegrace. He charges that Barttelot, as chief officer of the Rear Column, spent his time grimacing at the native carriers and practising many forms of refined cruelty to the blacks in his services. His specific allegations are to the effect that Barttelot experimented with some poisons with the intention of administering a fatal dose to Tipo Tib's nephew, a young man named Selim; against whom he conceived a violent antipathy. On another occasion, Barttelot, in a moment of uncontrollable passion, flew at a native woman like a mad dog and fastened his teeth in her cheek. At other times, it is declared, that this maddened officer went about the camp indiscriminately prodding the natives with a steel pointed staff, and that these cruel acts were committed with scarce the semblance of provocation. But his depravity and fiendishness were not limited to injuries thus committed, for on the day before his own death Barttelot is said to have kicked his little servant boy, named Soudi, in the side with such brutal severity that the poor lad died two weeks later from his hurts. Before this crime, however, it is charged that Barttelot ordered a mission boy, named John Henry, who had acted as his interpreter in conferences with Tipo Tib, to receive three hundred lashes, the penalty of death having been remitted to that of flogging at the entreaty of Bonny. The crime for which the lad was made to suffer was the theft of Barttelot's revolver which he sold for food. The punishment was so severe that mortification of the flesh quickly followed, and the boy died in twenty-four hours. On the evening of the fatal kicking of Soudi, it is alleged that Barttelot prodded a Manyuema man at least thirty times, and ended his fiendish attack by beating the man's brains out, giving as his excuse that the victim had attempted his life a week before. This murder greatly inflamed the natives, who would have dealt summary justice to Barttelot had not Bonny knocked the murderer down, and thus given them to understand that he would be justly punished. On the following morning, July 19th, Barttelot was greatly incensed by a noise made by the natives in their ceremonies of greeting the rising sun. He sent two messengers to order a cessation of the pandemonium, but his commands being disobeyed, in great irritation he went himself, as Stanley maintains, armed with his steel pointed staff, and receiving only a grin of defiance from a woman who was beating a drum, he violently assaulted her. Her screams attracted the attention of her husband, a Manyuema named Sanga, who thrust his rifle through a crack in his hut near by, and shot Barttelot dead.

In all of these accusations Mr. Stanley is sustained by Mr. Bonny, with only slight and unimportant correction of details.
TESTIMONY CONCERNING THE KILLING AND EATING OF A GIRL.
The charges brought against Jameson are a hundred fold worse than those under which Major Barttelot has received condemnation. As Mr. Stanley could only learn of the cruelties of Barttelot through information supplied by those with the Rear Column, so is he confined to the same sources in the testimony which he has to offer for the revolting accusation he makes against Jameson. His charge is, that to gratify a fiendish curiosity Jameson purchased a slave girl and gave her over to the cannibals to be eaten, exacting no other reward than permission to witness the killing and the feasting and to make sketches of the sacrifice and bloody orgies.

Mr. Stanley introduces the testimony of his Zanzibari servant, Saleh Ben Osman, in proof of this terrible charge, whose statement is as follows:
Jameson was visiting Stanley Falls for the purpose of urging Tipo Tib to provide the carriers which he had promised to Stanley. Upon passing through the village of Wakumwa, Jameson asked the head man of the Zanzibaris, Hamadi Ben Dowd, whether it was really true that the natives were cannibals, and ate each other. "Of course it is perfectly true," replied the other. Thereupon Jameson gave the man Hamadi some cloth to buy a young slave. Presently he (Hamadi) came back, bringing with him a young girl whom he had bought. Jameson then ordered him to hand her over to the natives, and told them to kill, cook and eat her. The Zanzibaris flatly refused to do this, and expressed their disgust by going away, but Jameson himself took the girl by the wrist and handed her to her savage executioners. She was stabbed with a knife, and whilst the body was still quivering the natives cut off the flesh from the bones, and having toasted it on sticks over the fire they ate it. During the whole of the ghastly performance Jameson sat down and made sketches of it. Jameson was accompanied by Maftwa, his boy, Hamadi Ben Dowd and seven Zanzibaris. Tipo Tib, who heard of this upon Jameson's arrival at the Falls, refused to see him for two days, being too disgusted to speak with him."
ASAAD FARRAN DESCRIBES THE CANNIBAL FEAST.
Osman evidently speaks as one retailing reports, but notwithstanding such inadmissible evidence, great stress is laid upon his declarations. But this hearsay [Copy of sketches made by Jameson, illustrating the killing and cutting up of a slave girl.] testimony is supplemented by the statement of another of Mr. Stanley's servants, an Assyrian named Asaad Ferran, who was with the Rear Column, acting as interpreter to Jameson when the latter went to Stanley Falls to solicit from Tipo Tib the services of several carriers that would enable the expedition to move from Yambuya towards the central lakes. The statement, which is sworn to, reads as follows:
Mr. Jameson went to the chief's house, Mohammed Ben Chamese, to visit him. There he saw Tipo Tib and Muni Somoai, chief and leader of the 400 men. Many others were present.

After talking on different matters through Selim Masondi, Tipo Tib's interpreter, Mr. Jameson said that he was very anxious to see a man killed and eaten by the cannibals, because, he said, "In England we hear much about cannibals who eat people, but being myself in the place, I would like to see it done."

That was interpreted by Selim Masondi to Tipo Tib and the other chiefs, whereupon, after consulting each other, they told Mr. Jameson if he wants to see a thing like this he should buy a slave, which he can present to the cannibals, and they will eat him. Mr. Jameson asked how much was the price of a slave, and was told half a piece of a handkerchief. This is six single pieces. He told them to pay the price, and went to the house where he lodged and brought half a piece of handkerchief. He came back with this and handed it to the man, who then went away. In a few minutes he came back, leading a girl about ten years old.

The girl was led by the order of Tipo Tib and other chiefs, at the request of Mr. Jameson, to the native huts to be eaten. Mr. Jameson, myself, Selim Masondi and Farhani, Mr. Jameson's servant, presented to him by Tipo Tib, and many others, followed. On reaching the native huts the girl, who was led by the man who had brought her, was presented to the cannibals.

The man told them: "This is a present from the white man. He wants to see how you do with her when you eat her."

The girl was taken and tied by the hands to a tree. About five natives were sharpening knives. Then a man came and stabbed her with a knife twice in the belly. The girl did not scream, but she knew what was going on. She was looking right and left, as if looking for help. When she was stabbed she fell down dead. The natives then came and began cutting her in pieces. One was cutting a leg, another an arm, another the head and breast, and another took the inner parts of the belly.

After the meat was divided, some took it to the river to wash it, and others went straight to their house. During the time Mr. Jameson had a book and pencil in his hand, making rough sketches of the scene. After this was over we also went back. I went to the chief's house. Mr. Jameson went to his house. On my return Mr. Jameson had the sketches already finished, painted with water colors. There are six small sketches, neatly done. The first, when the girl was led by the man; the secoud, when she was tied to the tree and stabbed in the belly, with the blood gushing out. Another, when she was cut in pieces. The fourth is the man carrying the leg in one hand and the knife in the other. The fifth is a man with a native axe and the head and breast. The last is a man with the inward parts of the belly. Mr. Jameson, when he finished these sketches, took them to the chief's house and showed them to the people there, with many other sketches.
A RETRACTION.
The gruesomeness of this statement, made by one who is confessedly too ignorant to write an intelligent report in any language, certainly bears signs of having been prepared by a practised hand. Its conclusiveness as competent evidence is, however, far from being complete, by reason of the fact that when an investigation of the horrible charge was begun by Belgian officers, this same Asaad Farran voluntarily made the following retraction of his former statement, also under oath:
SEPTEMBER 25, 1888.

I, Asaad Farran, lately interpreter with the Emin Pasha Relief Expedition, declare most solemnly that the story of Mr. Jameson buying a girl is altogether misunderstood at Lutel. The story is entirely untrue. Such a charge against Mr. Jameson I declare to be unfounded. The six handkerchiefs given by Mr. Jameson were a present, and had no reference whatever to the occurrence with which, through the above misunderstanding, they have been erroneously connected.

ASAAD FARRAN.

Witness: -- P. L. McDermot
W. Burdett Coutts.
Subsequently, through whose influence the reader must be left to decide, Asaad Farran subscribed to his first statement, which was signed at Cairo, March 4th, 1890, during Mr. Stanley's sojourn in that place.

It will be observed that there is a striking discrepancy between the statements of Osman and Farran, the former declaring that Tipo Tib was so incensed at Jameson's fiendishness that he refused to hold any intercourse with him, while the latter states that Tipo Tib actually ordered the girl to be prepared for the feast.
JAMESON'S REPLY TO THE CHARGES.
The report of Jameson's purchase of the slave girl, to be sacrificed to the ghoulish appetite of cannibals, was first circulated by Farran sometime in June, 1888, and coming to the ears of Jameson, that gentleman wrote a letter, from which a portion referring to the cannibal story is thus quoted:
STANLEY FALLS, August 3, 1888.

WILLIAM MACKINNON, ESQ.,
President of the Committee of the Emin Pasha Relief Expedition.

SIR: -- As you will see by Maj. Barttelot's letter, Asaad Farran, the dismissed Arabic interpreter, has written the most false and cruel statements about me after leaving Yambuya camp. As an officer of this expedition, it is my bounden duty to you to clear my character from such statements. I will tell now the simple narrative of the whole matter, which, much as it shocked me at the time, I little dreamed could be turned to such use against me. My whole time since my arrival here has been taken up with the affairs of the expedition, and I have not had a moment to get the necessary papers signed by the witnesses of everything mentioned by Asaad Farran before a Belgian officer, as I mean to do, and forward them to you. The facts of the case are these:

On my return journey from Kasongo, the day after our arrival at Riba Riba, the chief sent for me. On arriving at his house I witnessed a very curious dance, performed by some Wacasu slaves. He informed me that these people, having had a number of deaths among them, had gone away into the bush for two months, where no one had seen them, and returned to-day, having finished their medicine meeting. Tipo Tib, who was at the house, said: "This dance is generally followed by a lot of people being eaten," and he told me a lot of cannibal stories. I laughed, saying: "Since I have been in the country I have heard many such stories, but I do not believe them."

Another Arab present, who had been very kind to me on my way to Kasongo, told me another horrible story, which I told him flatly I did not believe could happen in any country in the world. He laughingly said: "Give me a bit of cloth and see." I only thought this was another of their plans for getting something out of me, and having some cloth of my own, I sent my boy for a small piece of six handkerchiefs, which I gave him. Then came the most horrible scene I ever witnessed in my life. Asaad Farran even here cannot help lying. The whole thing happened so quickly that had I wished I could not have sketched it. I had nothing to sketch with, they all being in my house. The girl never looked for help. She seemed to know what was her fate, and never stirred hand or foot or head, except when she had to move to the place of execution. How the girl was obtained I do not know, but I will send you all particulars, signed by the witnesses, as promised.
Jameson died two weeks after writing this letter, and was thus prevented from supplying the statements and witnesses which he promised to do, but in the absence of these, which may yet be obtained if the investigation is pushed, the following warm commendation of Jameson, written by Mr. Wilson, Stanley's secretary, and presumably at the latter's direction, if not dictation, was sent to the widow of Mr. Jameson, under date of February 28, 1890:
Mr. Stanley further begs me to inform you that, at a fitting time and in a proper place, he will endeavor to prove the chivalrous feelings which animated the young gentleman, the noble energy which characterized him, and his high merits as a man and gentleman; and that no one, not even his dearest relative, can regret the irreparable loss which not only the expedition sustained in him, but science and the whole world, more than himself.

Approved:

HENRY STANLEY.
Long before this letter was written, Mr. Stanley had the particulars of the cannibal story from Farran's own lips, and which he evidently discredited until brought before the bar of public opinion by counter charges preferred against him by officers of the Rear Column, and the friends and relatives of those who had died in the discharge of their duties at Yambuya camp.
THE POSITION OF JAMESON EXPLAINED.
A reasonable explanation of the cruel, shocking declarations made by Osman, Farran, Bonny and Stanley against Jameson, especially in the light of Jameson's own letter, is not difficult to conceive: The Manyuema have always been regarded as cannibals, but being also the bravest and best soldiers of all the native tribes, the Arabs have employed them, as Tipo Tib does now; and though their customs may have been horrible, the Arabs have never sought to interfere with them, as it would have opposed their interest to do so.

On the occasion referred to, as Tipo Tib stated, having returned from a successful raid, or in celebration of some particular date or event, the Manyuema were about to make their customary offering of human victims, which fact coming to the ears of Jameson, he sought the opportunity thus presented to witness acts of cannibalism. While feasting off the bodies of human victims is by no means a rare custom with the Manyuema, they shrink from the practice before the eyes of those who they know regard such acts with horror; hence, to become a witness to their orgies, Jameson was required to pay what may be called an admission fee of six handkerchiefs, the greed of these cannibals being even greater for bright cloths than it is for human flesh. We may condemn the revolting desire thus manifested by Jameson; but while doing so, let us not be unmindful of the fact that he was powerless to avert the sacrifice, and, that in seeking a view of the horrible execution and cannibalism, he was only betraying such a morbid desire as is found in ninety-nine of everyone hundred persons, as is evidenced by the immense crowds attracted to the public hanging of a criminal. Another extenuating cause may be found in the fact that Mr. Jameson was a scientist, who accompanied the expedition solely for the advantages it offered him to make a study of the insect, animal, vegetable and native life to be found in Central Africa. He was a very rich man, highly esteemed by all the members of the several scientific bodies in England with which he was connected, and who would have profited by his experiences in Africa had he lived to publish them, as was his intention.

The fact that Jameson made sketches of the killing and eating of the slave girl is no evidence that he was instrumental in bringing about her death for that purpose, otherwise a like charge might be made against Ward, who made similar sketches, printed on page 441; representing acts which he himself witnessed. And if he preserved and sent to England the head of a negro who had been shot by an Arab, as Bonny relates, this fact can hardly be urged in proof of Jameson's barbarity, since the many dried human heads to be seen in nearly all the European museums are contributions made by ethnologists and other scientists, who must have been equally as barbarous, though they have not fallen under like condemnation.
A BELGIAN OFFICER CONTRADICTS STANLEY.
Mr. Stanley, when first referring to the killing of Barttelot, attributed the cause not only to cruelties which that impetuous officer practised towards the natives, but imputed the murder to immoralities on the part of Barttelot towards the negro women, thus intensifying the disgrace which he has sought to heap upon the character of the dead officer. In answer to this charge, Lieutenant Baert, a Belgian officer who was private secretary to Tipo Tib, and present at the court martial at Stanley Falls summoned to try Sanga, Barttelot's murderer, makes the following statement:
Stanley's statement that any English jury would have acquitted Sanga seems to be an impeachment of the court-martial's fairness. The real fact is that during the trial Sanga himself alleged no other motive for murdering Barttelot than that Barttelot, being disturbed during the night of July 17 by Manyuema musical revels -- which he had strictly forbidden -- issued from his tent, where Bonny also slept, and discovered that the noise was made by Sanga's wife. He raised a stick against her, whereupon Sanga, in unpremeditated anger, thrust a gun against Barttelot's breast and fired. He was so close that Barttelot's clothes were found burned on his body. This was the version of all the eye witnesses, corroborated by Sanga himself.

The savage needed no stronger motive than the aforesaid slight provocation to murder Barttelot, because he expected that, according to Manyuema customs, he would not be sentenced to more than a pecuniary penalty for taking another man's life. This impression was so much ingrained in Sanga's mind that when he learned he was really going to be shot he shrieked and swooned. This is a truthful account of the trial as recorded by my fellow judges, Captains Haneuse and Bodson, and myself and embodied in an official report, which can be found in the Congo State's archives.

Stanley's insinuations that Sanga was impelled by greater and fouler provocations may rest upon secret reports, which he probably believed true, but which are shown to be false by Sanga's own confession.
In addition to this statement of Lieutenant Baert, the log-book written by Bonny himself, detailing the circumstance of the murder, has been published and reads as follows:
BONNY'S LOG-BOOK DESCRIBING THE MURDER OF BARTTELOT.
July 17, 1888. -- Maj. Barttelot arrived from Stanley Falls. Two men deserted on the road, taking his bag. He brings letter from Tipo Tib to Minivi, cautioning him against disobedience and reluctance about moving his people forward when ordered by the white man. He also had a letter from Abdullah ordering him to let the Major have 60 slaves, for whom he had brought chains from Stanley Falls. Major Barttelot told me that Tipo Tib had given him power of life and death over these people, and had written to that effect to Somai. Soon after this the Manyuema began firing guns, about 100 going off in five minutes. The Major and I tried our best to stop this waste of powder. Somai said he could not stop them. A Manyuema, who had discharged one of the guns, was caught by the Soudanese, and the Major flogged him very severely. No gun was fired after this during the night. [Signed] W. BONNY.

July 19. -- The Major sent his boy Soudi to tell the Manyuemas to stop beating their drums about 9 o'clock p.m. It stopped. Just before daybreak the Major again sent his boy Soudi to tell the Manyuemas to stop beating drums and singing. The boy went. When he told them the message loud murmurs were heard and there followed two shots.

"I will stop this, and I'll shoot the first man I catch firing," said the Major.

I told him not to go out, but to leave them alone; it was their daily morning custom to sing. I said, "They will soon be quiet." He now called Amaris and three men to go and find the men who were firing. When he dressed he got his revolver and went out with it in his hand. When he came to where the Soudanese were, they said to him: "We cannot find the man who fired." The Major then approached Somai's people, where a woman was beating a drum and singing. While in this attitude a shot was fired through a loop-hole in the house and the bullet passed through him, burying itself in a post supporting the house. He fell dead. The Soudanese who were with him at once began running away. I went out as soon as I heard the Major had been shot, but none of the Soudanese would follow me. I believe they were hiding in their houses because they had no guns to protect themselves.

When I got outside there was a stampede, a screaming, shouting, firing, yelling, something fearful. With the help of Somai and the Soudanese I got the Major's body brought to my hut. Then I proceeded to quiet the people. When I met Sardi, one of the head men of the Manyuemas, leading his men to attack me, I asked him if he had come to fight. He said "no," and then I told him to go quietly to his house with his men. He did so. I offered a big reward for the man who shot the Major, and at once dispatched two messengers to Stanley Falls with a letter to Sir Walter Barttelot, reading:

"SIR -- I regret to inform you of the death of your son, Major Barttelot, who was shot through the chest this morning by a Manyuema. The gun used was an old Tower 62, large bore. He was shot dead. I buried him just within the forest, sewing him in his blanket and placing green leaves at the bottom of his grave, covering his body with the same. I read the church services over his body and ordered a wooden cross to be put over his grave, I am, sir, your obedient servant, WILLIAM BONNY."

To Jameson I wrote:

"DEAR JAMESON -- The Major was shot dead early this morning. Push on quickly. Have written S. Falls, Yours, "BONNY."

I had now housed 300 loads, buried the Major, quieted the people, opened communication with Stanley, written Sir Walter Barttelot and Jameson, all of which brought this trying day to a close,

[Signed] "WM. BONNY."

July 20. -- Discovered the man who shot the Major. He is named Sanga.

[Signed] "WM. BONNY."

August 10. -- Still at Unaria. Released 13 slaves from chains to-day -- six men, seven women -- then handed them over to the Soudanese to cook for them. Raided Zanzibaris' houses, which resulted in my getting 10 pieces of cloth. Gave a Zanzibari 60 lashes for being in possession of four pieces of handkerchiefs.

"WILLIAM BONNY."

Aug. 17. -- Stanley arrived about 11 o'clock in the morning in good health, but thin. He came by water in about 30 canoes, accompanied by 200 followers, some of whom were natives belonging to Emin Pasha. I briefly told Stanley the news, handed him 11 letters addressed to him, and four addressed to Emin Pasha.

"W. BONNY."
HERBERT WARD'S CHARGES AGAINST STANLEY.
Before this, the reader has no doubt formed his opinion as to the culpability of the officers of this unfortunate expedition, but before concluding I beg to submit the statement of Herbert Ward in answer to Stanley's charges, and to add that Mr. Ward is sustained by Mr. Troup, who as I write is replying to Stanley's imputations from the public platform in England:
I have always been loyal to Mr. Stanley. By loyalty I mean that where praise was possible it has been given; where censure might have been indulged in it was withheld. I had hoped to maintain this attitude towards the leader of the expedition, but recent events make it necessary for me to depart from this position and deal with matters frankly and fully. It is obvious that in anything I say there is no malice, no sudden expression of ill-feeling. The controversy regarding the rear guard has drifted altogether away from the main point at issue, the question of responsibility for the disasters of the rear guard. Personal matters have been thrust into prominence and side issues have been raised, so that the vital question is altogether obscured. Despite whether or not Jameson bought a slave girl, and a hundred other matters which have been introduced may be useful in assisting Stanley to form public opinion in his favor, the matter in regard to which the whole controversy has arisen is quite distinct, and must not be ignored.

Mr. Stanley's contention is that the rear guard was wrecked by the irresolution of its officers, and their disregard of written instructions. Stanley may or may not be a scrupulous man; he undoubtedly is a far-seeing one, and it is impossible for anyone, calmly regarding this matter, to avoid coming to the conclusion that a man of Stanley's character must have had a purpose in making such a charge. It would appear as if he feared one day he might have to answer the charge that has since been made, that he himself was responsible for the disaster. Excepting for Stanley's personal apprehension, there was not any reason why the details of Yambuya camp should not have been left untold. The story of Barttelot's death was unknown to his relatives, his comrades and employers, until Stanley thrust it before the public. There was a generous conspiracy of silence, but Stanley's vanity was alarmed, and lest it should happen that some one should say: "No doubt he did a fine thing, but how about his rear guard?" he collected all the tittle- tattle of the tale-bearers, all the passing trifles of petty individual impatience, and thus equipped he attacked the characters of his subordinates.
STANLEY HIMSELF RESPONSIBLE.
Yet all this time he knew that he himself was in part responsible for the catastrophe of Yambuya: Stanley would have us believe that his statement of the natives was above suspicion. In every respect the keynote of the expedition was struck by Stanley, when, after disembarking, he started through the cataract region of the Lower Congo, and left it to officers then inexperienced in African travel, to drive the load-bearers along as best they could, when his peremptory orders could only be carried out by the exercise of great severity. Stanley now talks in a very exalted way of indifference of the officers of the rear guard, but as a matter of fact he himself left the dead and sick behind him from the first day's march. I, who came up a few days afterward, had to bury some of the dead he had left in his track. Stanley says Barttelot and the rest of us are responsible for the disasters, but who appointed Barttelot to the command of the camp? It is now stated on all sides that Stanley was informed beforehand that Barttelot was a thoroughly unsuitable man for the work before him; yet he took him out, and actually, at the supreme crisis of the expedition, selected this man for a position of momentous responsibility. This is all the more surprising because of the fact that it was a matter of common notoriety that Stanley disliked Barttelot just as much as Barttelot disliked him.

What can be thought of Stanley under these circumstances when he turned his back upon Yambuya, assuring Barttelot he had made a wise choice in selecting him to guard the interests of the expedition during his absence? It was a wise choice in one sense, for Barttelot was a true British soldier, inasmuch as with splendid loyalty to the best traditions of his service, he held sacred every instruction of Stanley's to the last.

Nevertheless, Barttelot was only thirty years of age, hot tempered to a degree, and he frequently publicly confessed to abhorring everything in the shape of a black man. So careful was Barttelot to observe his orders, that in the face of starvation he refused to open the stores of food which Stanley warned him were essential to the expedition. With disease and death around him, he refused to open the cases which meant relief and life. Yet Stanley accuses this man of disloyalty.
BARTTELOT OBSERVED ORDERS.
Barttelot obeyed his orders to the letter, and would not give us the stores. He would not touch the medicines because he had been told by his superior officer they were essential to the advance column. There was no other reason for it but the man's stolid sense of discipline. People will argue that we should have taken the law in our own hands under the circumstances. This, however, would have been mutiny. It assuredly would have led to general bloodshed, for it must be remembered that fifty of our Soudanese, who were the soldiers of the expedition, and were the only armed force in the camp, were under Barttelot's sole command. He had served in Egypt with them, and their feelings towards him were those of extreme loyalty.

If Stanley will come back to the original question which he started, to apportion the blame of the disasters of the rear guard as it should be apportioned, he must take at least a fair share of blame, if blame there be, by his example. On the march up he initiated his staff, in indifference to human suffering of his load-bearers, to a fatalistic acceptance of their lot as mere beasts of burden. By the appointment of Major Barttelot, under all existing circumstances, he deliberately risked disaster, to use no stronger word. By the vague instructions he left he placed Barttelot in a position of bewildering alternatives, and by the alleged agreement with Tipo Tib he put Barttelot more or less at the Arab's mercy.

Let Stanley give up publishing affidavits from negro valets regarding the merits of bad men. Let him answer for himself whether he should not bear some of the responsibility for the disasters of the rear guard. Whatever he may have said or may know in regard to the conduct of individual officers does not affect the main question of responsibility.

HERBERT WARD

---
BACK TO INDEX
Gallery of Line Art Illustrations
Comments/report typos to
Georges Dodds
and
William Hillman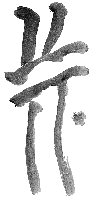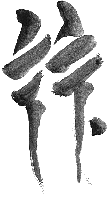 BILL HILLMAN
Visit our thousands of other sites at:
BILL & SUE-ON HILLMAN ECLECTIC STUDIO
ERB Text, ERB Images and Tarzan® are ©Edgar Rice Burroughs, Inc.- All Rights Reserved.
All other Original Work ©1996-2007 by Bill Hillman and/or Contributing Authors/Owners
No part of this web site may be reproduced without permission from the respective owners.