---
From Tarzana, California
Memories from the
Danton Burroughs
Family Archive
---
Edgar Rice Burroughs
The Dean of American War Correspondents in the WWII Pacific Theatre
An Illustrated Time Line of Events
1940: The War Years
Collated by Bill Hillman
Volume 1028
---
1940
---
MAINLAND: PRELUDE TO WAR
1940s: ERB wrote a Tarzan parody play called "Tarzan's Good Deed Today."
1940s: Whitman Better Little Books published many adaptations of ERB's books: John Carter of Mars, Tarzan the Untamed, Tarzan the Terrible, Tarzan and the Golden Lion, Tarzan and the Ant Men, Tarzan, Lord of the Jungle, Tarzan and the Lost Empire, Tarzan in the Land of the Giant Apes, etc. Many are reprints of Tarzan comic strips and John Coleman Burroughs did some of the art.
* Murder mystery puzzle, "The Gang Murder," was possibly written.
January 2: The death of Robert D. Lay, old childhood friend and classmate at Michigan Military Academy.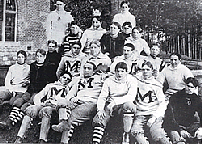 January 16 - March 22: Tarzan and the Madman was written. Thanks to son Jack, a Burroughs Dictaphone wax cylinder remained with Ed's voice dictating about 1,500 words from the novel. The book never appeared in magazine but was published by Canaveral Press in 1964.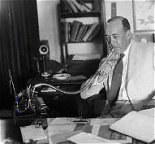 January 21: Brother Harry died at the home of his daughter, Evelyn (Mrs. Carlton McKenzie) in Quincy, Michigan after being hospitalized for eight months with sclerosis of the spine.

January 31: ERB agreed to participate in a memorial to Zane Grey, whose works he said "will live forever as authentic records of days that are fast disappearing." He also considered Booth Tarkington as "our greatest novelist."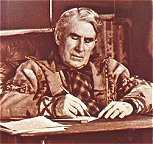 February 15: Synthetic Men of Mars was published by ERB, Inc. Illustrations were by John Coleman Burroughs.
March: The Terrible Tenderfoot (written as That Damned Dude back in 1930) appeared in three parts in Thrilling Adventures magazine ($500 paid).
April: Tarzan and the Champion appeared in Blue Book ($250)
---
HAWAII: PRELUDE TO WAR
April 18: Florence, Lee and Caryl Lee, along with their maid and Packard sedan, sailed to Hawaii aboard the S.S. Matsonia. Ed was to follow on the 24th.
April 24: Ed rented out the Beverly Hills home and left for Hawaii on the S.S. Monterey.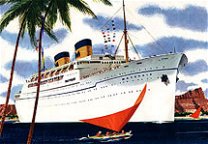 April 24: The S.S. Matsonia docked with Florence and kids on board.
April 25: The arrival of "Mrs. Tarzan" and children was reported in LaSelle Gilman's "Port and Off Port" column in the Honolulu Advertiser.
April 29: Ed arrived in Hawaii on board the S.S. Monterey.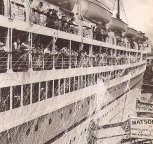 April 30: Ed's was reported in LaSelle Gilman's "Port and Off Port" column in the Honolulu Advertiser. He is quoted as saying he will be writing a series of books while on the islands and that he will make a special broadcast over KGU tonight at 6:30 o'clock introducing a new series of transcribed Tarzan dramatizations, the first of which will be heard over KGU tomorrow evening.
May 1: Ed introduces the new Tarzan radio series debuting on Hawaii's station KGU. He said that his Mars stories would soon be on the air as well, adding that they would be guaranteed not to scare the listening public into believing Mars was attacking the Earth, as had been done by Orson Welles.
May 1: Ed arrived in Hawaii. Ed's royalites had taken a setback due to WWII and this move was designed to cut living expenses. They rented a ramshackled beach house on Kailula Bay, Lanikai, Oahu for $125 a month. (The Star-Bulletin reports that they have taken the R. Alexander Anderson home at Kalama for the summer.) Because of the war in Europe most of his foreign royalties from books, movies, magazines and strips were lost and money was tight.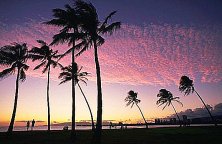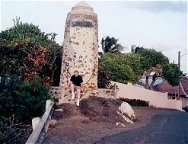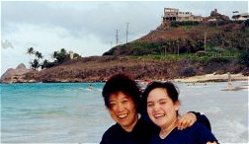 May 4-5: Ed started writing again, writing an outline for a Venus story. His office was in the garage where he set his Underwood typewriter on a workbench and used a crate for a chair. He wrote here almost every day, turning out new novels of Venus, Mars, Pellucidar, and Tarzan. The first tale he wrote was Slaves of the Fishmen. ERB's last visit from John Carter took place at Lanikai.
May 4 - July 20: "Captured on Venus," the first of a new Carson Napier series, was written. The Honolulu Advertiser did a profile on Ed: "Hawaii not rugged enough for Tarzan, says his creator at Lanikai hideaway."
May 7: Ed and family given a tour of Pearl Harbor and the USS California.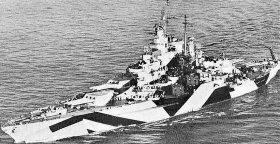 May 23 (evening): Ed and Florence observed a Honolulu blackout rehearal from the top of Mount Tantalus.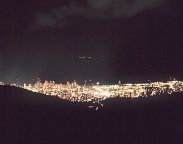 May 24: Ed sent the poem, "Mud in your Ai, or May 1940," to Hulbert.
June: Murder in the Jungle was extensively revised by the editors of Thrilling Adventures and appeared as Tarzan and the Jungle Murders ($300 - 2 cents a word). It was rejected by all of ERB's regular magazine publishers.
June 25: Ed wrote Bert Weston that Florence was discouraged with the cost-saving measures, as well as the condition of the house and its rats and scorpions. Ed relayed a chain letter which contained a long list of famous names: Senator Heflin, Bernard Shaw, Henry Ford, Col. Lindberg, Dorothy Dix, John Barrymore, etc.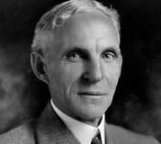 June 29: "John Carter and the Giant of Mars" (a 20,000-word novelette mostly written by son Jack) was sent to Ziff-Davis (Amazing Stories).
July 4: Florence was stung on the heel by a centipede at a fireworks celebration on the beach. Through the day the family would go on outings, swim, picnic, and play tennis. Some evenings were spent going to luaus.
July 10: In a letter to brother George, Ed again expressed his dislike for FDR and his hope that Willkie would win the impending election.

July 16: Ed wrote the 10 page, 5,700-word, "The Strange Adventure of Mr. Dinwiddie." It was marketed under the nom de plume, John Tyler McCulloch but was not published until 2001. Ed maintained a daily writing schedule but has regular evening social affairs with friends - two of whom were actors John Halliday (Philadelphia Story) and Janet Gaynor. The evenings usually involved drinks followed by bridge. Ed's inner agonies, guilt and fears, as well as his increasing reliance on alcohol, were creating marriage tensions. Friends were starting to note that the two appeared ill-mated.

July 20: A short biography of ERB appeared in Bob Davis' New York Sun column. Davis, retired from Munsey's and now living at Kailua, had interviewed Ed after a chance meeting on the island.
July 24 - September 6: ERB wrote "John Carter and the Pits of Horz," the first of series he planned to combine in a book tentatively titled "Frozen Men of Mars," "Llana of Gathol," or "The Horror Pits of Horz."
August 4 or 28: The family moved to 2623 Halelena in Honolulu and a week later, Ed moved into an office at 1298 Kapiolani Boulevard. He worked in the office from nine to four, preferring to keep his work separate from his homelife.
September 3: ERB was interviewed on Radio Station KGMB.
September 6: Ed completed a 20,000-word John Carter story.
September 7-15: "Hodon and O-AA," the first of a new David Innes series of four was written. It is later titled "The Return to Pellucidar." He planned to publish all four parts in a book titled Girl of Pellucidar. The full novel was not published until 1963 when it was issued as Savage Pellucidar by Canaveral Press.
September 15: The Deputy Sheriff of Commanche County was published by ERB, Inc. (previous titles were That Damned Dude and The Terrible Tenderfoot). Illustrations were by John Colman Burroughs. Dedication was: "To Mary Lucas Pflueger," a close friend and member of a prominent Honolulu family. Because of wartime paper shortage, this was the last ERB book to appear until 1944.
September 26: A dictaphone arrived at the office and Ed carried on writing at a feverish pace. Ed claimed to have coined the word "scientifiction" to categorize his writings. He had come to develop strong feelings of inferiority about ability as a writer. He showed deep resentment toward "literary" writers and anger toward his critics who had excluded him from literary circles.
September 27 - October 2: "The Black Pirates of Barsoom," part 2 of the new Mars series was written.
September 30: Mrs. Jane Morse was hired as a typist.
October 6-13: "Men of the Bronze Age," part 2 of the new Pellucidar series was written.
October 15-22: "The Living Dead," part 2 of the new Venus series, was written.
October 24-30: "Escape on Mars," part 3 of the new Mars series was written.
October 24 - November 5: "Beyond the Farthest Star," the start of a new series on the planet Poloda was written. It was published in book form in the 1964 book, Tales of Three Planets, by Canaveral Press.
November 1: ERB ran into astronomical problems in his creation of the new "Canapa" solar system in the Poloda series. He began correspondence with Professor J. S. Donaghho of Honolulu.
November 6-10: "Tiger Girl," part 3 of the new Pellucidar series was written.
November 17: In a letter to Irene Ettrick, a London fan, Ed expressed his concern over Japan's growing strength, on and off the islands. He believed that there will be war with Japan in a matter of weeks. He described Oahu as an immense fortress. He saw the navy as being great but the army as being pitifully undermanned and under equipped.
November 26 - December 13: Tarzan and the Castaways of the "New Tarzan Series" was written (37,000 words).
November 18-22: "Invisible Men of Mars," part 4 of the new Mars series, was writtten.
November 27: Rothmund sent word that feedback on Tarzan and the Jungle Murders and "The Giant of Mars" was bad - many fans do not believe that ERB has written them.
December 17: ERB started writing "Tangor Returns," the second in the Poloda series, as a 20,695-word novelette.
December 27: Ed and family moved to a three-bedroom cottage - part of the Niumalu Hotel on Kapiolani Boulevard. This was a complex of residential cottages with a central dining room and lounge. Unfortunately a sewer canal passed nearby.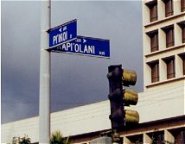 ---
Updates will be added to this timeline as more dates become available.

. WEBJED: BILL HILLMAN .


Visit our thousands of other sites at:
BILL AND SUE-ON HILLMAN ECLECTIC STUDIO
ERB Text, ERB Images and Tarzan® are ©Edgar Rice Burroughs, Inc.- All Rights Reserved.
All Original Work ©1996/2003-2010 by Bill Hillman and/or Contributing Authors/Owners
No part of this web site may be reproduced without permission from the respective owners.