OUR SPECIAL GEORGE McWHORTER TRIBUTE ISSUE
May 10, 1931 - April 25, 2020
"Friend of so many in ERB World . . . and Beyond
We'll miss you old friend" ~ Bill and Sue-On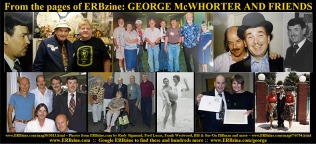 In this issue we feature 23 highlights from our
ERBzine Tribute which we began 20 years ago.
www.ERBzine.com/george

VIEW LAST WEEK'S ISSUE AT:
www.erbzine.com/mag/ez200424.html


Official Edgar Rice Burroughs Tribute and Weekly Webzine Site for Over 20 Years
Since 1996 ~ Over 15,000 Webzines and Webpages In Archive

Master of Imaginative Fantasy Adventure
Creator of Tarzan® and "Grandfather of American Science Fiction"
A NEW EDITION EVERY FRIDAY
May 1-6, 2020
.
. HILLMAN WEEKLY and MONTHLY WEBZINES .

ERBzine | Danton's Den | Tarzine | As You Were . . . (military) |
Join FaceBook Group and Twitter
ERBzine Archive 7
Nos. 6000-7000
.JOIN US ON FACEBOOK: FaceBook Group
www.facebook.com/groups/ERBzine


---
---
---
---
---
Feature 6: ERBzine 0421
The works of the "Grandfather of American Science Fiction"
got McWhorter interested in reading at the tender age of 5.
His mother, Nell Dismukes McWhorter, used Burroughs' fanciful prose
to persuade her son to take imaginary trips to Mars or Africa through Burroughs' books,
which were treasured in the McWhorter household in Washington, D.C.
That made a marked impression on the young man.
The first Burroughs story he read was A Princess of Mars (1912).
"I used to smuggle a flashlight to my bed to read Burroughs after lights out," McWhorter says.
"When mother read to me, I'd ask her the definition of the words and we looked them up in the dictionary."
"The happiest day of my life was when my father drove me to the train station
to pick up a new collection of Burroughs' books. I was 12 at the time."
https://www.erbzine.com/mag4/0421.html
---
---
---
---
---
---
FEATURING TWO OF GEORGE McWHORTER'S
FAVOURITE TARZAN STRIP ARTISTS:
FOSTER and HOGARTH
---
---
---
---
---
---
LAST WEEK'S FEATURES
April 24, 2020
1. In Search of Time and Stars in Pellucidar Alan Hanson
Click for large photo bar HERE
2. 15 More ERB 100-Word Drabbles 19.12.II Edition by Robert Allen Lupton
Click for full size promo collage HERE
3. KORAK in UK TARZAN WEEKLY COMICS: COUNTDOWN :: Parts 1 and 2
Click HERE for full-size promo splash bar
4. TARZAN AND THE MAD SCIENTIST II: 6 Full Sunday Pages from Brazil
ERB'S LIFE and LEGACY: DAILY EVENTS
www.ERBzine.com/events
5 and 6: May Week 2: Days 1-7 EXPANDED:
Text
http://www.erbzine.com/mag63/6328.html
Photos
http://www.erbzine.com/mag63/6328pics.html
Promo Collage
7. HOGARTH: TARZAN: 1949.01.09 :: No. 0931
8. Tarzan Sunday pages by Hal Foster
9. FOSTER'S TARZAN: WAR ~ 36.11.29 ~ #299
10. THE MARTIAN :: Episode 13: A Princess of Mars - Sun Weekly Reprints
11. Guide to all the Maxon Tarzan Strips
12. TARZAN by MORROW/GROSS: Flight From Pellucidar


ERBzine Statistics for 2018
23,343,961 World Wide Hits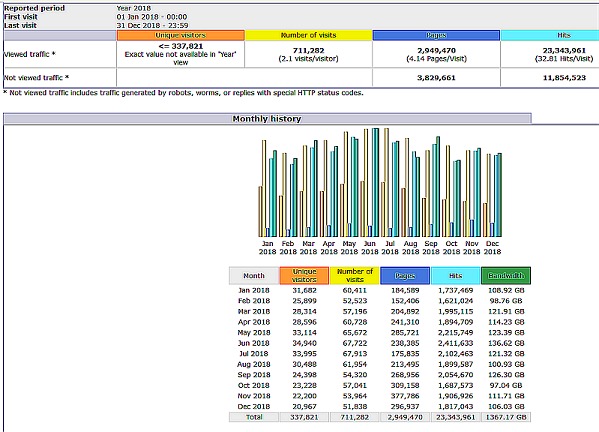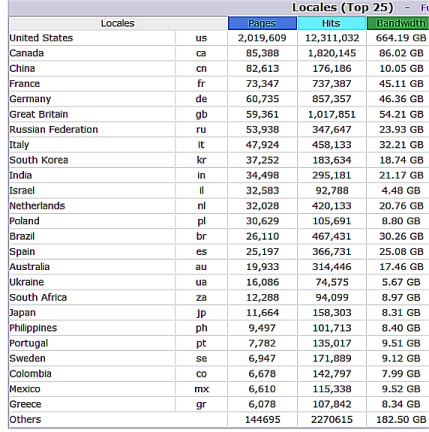 AWARDS

Bill & Sue-On Hillman
Entertainers of the Year Award
For stage/TV/recording performances
in USA, England and Canada
Archive

---


Three Awards
Tarzan.com
March 9, 2005
ERBzine:
July 11, 2002
ERBzine.com/mag:
January 12, 2005


BB Lifetime Achievement Award
Louisville Dum-Dum 2003
ECOF Recognition Award 2011

---

BU 2013 Convocation

Brandon University Senate
Award
---
.

The Fantastic Worlds of Edgar Rice Burroughs
ERB Companion Sites Created by Bill Hillman
| | | | |
| --- | --- | --- | --- |
| Tarzan.com | ERBzine.com | DantonBurroughs.com | Tarzan.org |
| BurroughsBibliophiles.com | JohnColemanBurroughs.com | Tarzan.com/tarzine | JohnCarterOfMars.ca |
| ERBzine.com/edgarriceburroughs | Weekly Webzine | Weekly Webzine | Pellucidar.org |
| John Carter Film | ERB, Inc. Corporate Site | ERB Centennial | tarzana.ca |


Our FanFare section is always open as a showcase for ERB fan comments and creative work...
Send your submissions to Bill Hillman
Tarzan@wcgwave.ca



!!! READERS PLEASE NOTE !!!
Tarzan® is the property of Edgar Rice Burroughs, Inc., Tarzana CA

These e-Fanzines have been posted as a non-profit bibliographic and biographic reference for ERB scholars, fans and collectors. Material not created by myself has been collated largely from other sites on the web -- and I believe it to be in Public Domain or to fall under the category of "product promotion" or "fair use". Everything has been collated into this on-line repository to promote interest in the works of Mr. Burroughs. If there is any objection to the way in which any of this material has been displayed, or if I have infringed unlawfully on any copyright, I will implement its immediate removal. Bill Hillman

---

WEBJED: BILL HILLMAN


Visit our thousands of other sites at:
BILL AND SUE-ON HILLMAN ECLECTIC STUDIO
ERB Text, Images and Tarzan® are Copyright ERB, Inc.- All Rights Reserved.
All Original Work ©1996-2020 by Bill Hillman and/or Contributing Authors/Owners
No part of this web site may be reproduced without permission from the respective owners.
Opinions expressed in articles on this site do not necessarily represent the opinions
of Edgar Rice Burroughs, Inc. or the editors of ERBzine.
ERBzine Weekly Webzine was endorsed by Danton Burroughs of Tarzana, California
as the Official ERB, Inc. and Tarzan®Webzine Site