NEWS: Denny Miller New Book ~ Tarzan Presley ~ Coens to do Tarzan? ~ 100 Candles for Johnny Weissmuller

Happy Birthday Princess Dejah ~ Sue-On June 3

First and Only Weekly Webzine Devoted to the Life and Works of Edgar Rice Burroughs
Since 1996

Master of Imaginative Fantasy Adventure
Creator of Tarzan®
and
"Grandfather of American Science Fiction"
June 4 - 10, 2004
A NEW EDITION EVERY FRIDAY
Thousands of Back Issue Features in Archive
THIS WEEK'S ERBzine CONTENTS
NEWS & NOTICES: Click Here
---
FEATURE 1: ERBzine 1152
A Special Burroughs Biblio-Pro-Phile Feature
Camille "Caz" Cazedessus
Publisher of the Hugo Award Winning: ERB-dom
The Legendary ERB Fanzine that started in 1960 and evolved into the current zine: Pulpdom

http://www.erbzine.com/mag11/1152.html
---
FEATURE 2: ERBzine 0118a
ERB-dom Index IV: The Final Years
Issues 76 - 90
A Reference for ERB Collectors and Scholars
of Caz's ERB-dom
---
---
FEATURE 4: ERBzine 0627
ERBzine Silver Screen Presents:
Tarzan and the Huntress
Turner Classic Movies ~ 4 Weissmuller Tarzans ~ June 3/4, 2004
Summary ~ Posters ~ Credits ~ Stills
Cast Bios ~ Reviews ~ Links
http://www.erbzine.com/mag6/0627.html
---
FEATURE 5: Rare ERB Influence
Novel and Poetry by one of ERB's Favourite Authors
Henry Herbert Knibbs'
JIM WARING OF SONORA-TOWN
or
TANG OF LIFE
The first of three parts appears this week in our Library Section
http://www.erbzine.com/craft/hhk.html
---

---
FEATURE 6: ARCHIVE: ERBzine 0718
ERB: THE WAR YEARS
Edgar Rice Burroughs -Truman H. Landon
Connection
Pearl Harbor
Bombing Raids over Jaliut and Eniwetok
---
---
FEATURE 6: ARCHIVE UPDATE


Over 3,000 of our ERB Web pages have been transferred to the new ERBzine.com location.
Check the Master Index for the ERBzine Back Issues at:
http://www.erbzine.com/all/
---

July 11, 2002
PLEASE NOTE:
Our stable of writers thrive on feedback. . . let them know that you are reading their work.
Our hit counters indicate thousands of weekly visitors to our sites so let them know that you are out there.
---
Remember: we always welcome submissions ~ contact:
Bill Hillman at hillmans@westman.wave.ca
---

LAST WEEK'S FEATURES
May 28 - June 3, 2004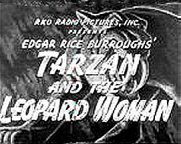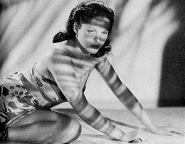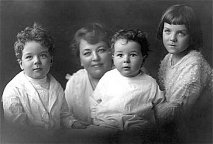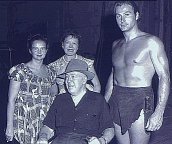 ERBzine Silver Screen: Tarzan and the Leopard Woman
Update: More activities from the ERB diaries
plus "Mother died today": First of a series of tributes to Emma Burroughs
Danton Burroughs Archive Rare Photos I: ERB & Family
Our Comics & Collectibles Emporium moved to ERBzine server:
Updates: Fans On The Net: Professor A.Q. Porter
ERBzine Contributor Index
---

NEXT WEEK: June 11 - 18, 2004
ERBzine Silver Screen: Tarzan and the Mermaids
Contents Checklist Pt. II of Cas'z ERB-dom ~ Part of the Camille "Caz" Cazedessus Biblio-Pro-Phile
Zdenek Burian: Tarzan Artist "discovered" by Caz
Henry Herbert Knibbs' Novel: Jim Waring Part II

COMING SOON ~ IN THE WINGS
The ERB-dom Story: A Camille "Caz" Cazedessus Biblio-Pro-Phile
Bill Ross: ERB Collector Series: ERB Softcovers
Bill Ross: ERB Collector Series: Dark Horse Illustrated Biblio
Bomba the Jungle Boy: The Tarzan Connection Part II
Zdenek Burian: Tarzan Artist I & II
Hal Foster: Mysterious Maiden II Comics Summary
ERBzine Silver Screen: All 12 Weissmuller Tarzan Films
Otis Adelbert Kline V: OAK Speaks & Weird Gallery
Another page from the John Coleman Burroughs Family Album

Our FanFare section is always open as a showcase for ERB fan comments and creative work...
Send your submissions to
Bill Hillman
hillmans@westman.wave.ca

!!! READERS PLEASE NOTE !!!
Tarzan® is the property of Edgar Rice Burroughs, Inc., Tarzana CA

These e-Fanzines have been posted as a non-profit bibliographic and biographic reference for ERB scholars, fans and collectors. Material not created by myself has been collated largely from other sites on the web -- and I believe it to be in Public Domain or to fall under the category of "product promotion" or "fair use". Everything has been collated into this on-line repository to promote interest in the works of Mr. Burroughs. If there is any objection to the way in which any of this material has been displayed, or if I have infringed unlawfully on any copyright, I will implement its immediate removal. Bill Hillman

---

WEBJED: BILL HILLMAN

Visit our thousands of other sites at:
BILL & SUE-ON HILLMAN ECLECTIC STUDIO
ERB Text, Images and Tarzan® are Copyright ERB, Inc.- All Rights Reserved.
All Original Work ©1996-2004/2010 by Bill Hillman and/or Contributing Authors/Owners
No part of this web site may be reproduced without permission from the respective owners.