NEWS: Tarzana Ranch Has Been Sold ~ Latest ERB Film News


The First and Only Weekly Online Fanzine Devoted to the Life and Works of Edgar Rice Burroughs
Since 1996

Master of Imaginative Fantasy Adventure
Creator of Tarzan®
and
"Grandfather of American Science Fiction"
May 14 - 20, 2004
A NEW EDITION EVERY FRIDAY
Thousands of Back Issue Features in Archive
THIS WEEK'S ERBzine CONTENTS
NEWS & NOTICES: Click Here
---
---
FEATURE 2: ERBzine 1137
Burroughs/Lovecraft Connection
Another chapter in the A Biblio-Pro-Phile of
DARRELL C. RICHARDSON
From The Den Of The Old Tiger
---
FEATURE 3: Archive Update ERBzine 0220
40 more cover art illustrations have been added to the:
ERB Illustrated Pulp Bibliography
Many thanks to Doug Turner for helping with the project
---
---

Burroughs' Malibu Library
1933
From the Danton Burroughs
Personal Collection

FEATURE 5: Reference Section Updates
See links to the previous ERBzine Webzine cover pages ~ back to January ~
in our Reference and Research Archive Section
http://www.erbzine.com/all/refmap.html
Also maps to our:

ERB C.H.A.S.E.R. Illustrated Encyclopedia with info on every ERB title.
Collectibles Emporium: Comics ~ Cards ~ Memorabilia ~ Pulps ~ BLBs ~ etc.
ERB Timeline Biography
Compendium and Tribute Sections
All-Gory Pulp Parody
Dejah's Amortian Gardens
---
FEATURE 6: ARCHIVE UPDATE

Over 3,000 of our ERB Web pages have been transferred to the new ERBzine.com location.
Check the Master Index for the ERBzine Back Issues at:
http://www.erbzine.com/all/
---

July 11, 2002
PLEASE NOTE:
Our stable of writers thrive on feedback. . . let them know that you are reading their work.
Our hit counters indicate thousands of weekly visitors to our sites
so let them know that you are out there.
---
Remember: we always welcome submissions ~ contact:
Bill Hillman at hillmans@westman.wave.ca
---

LAST WEEK'S FEATURES
May 7 - 13, 2004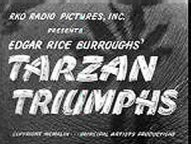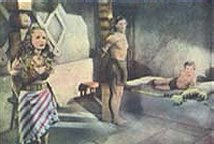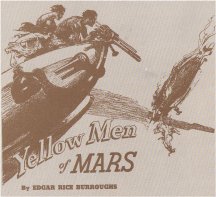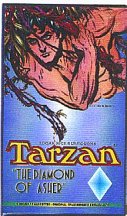 Six Foot ERBzine Printout Shelf
ERBzine Silver Screen Presents: Tarzan Triumphs
Tarzan on View Master
Wayne "TinTin" James Pt. III: My Collection: The Books
Edgar Rice Burroughs: Predictions and Images of Future Innovations and Inventions
and illustrated with galleries of J. Allen St. John art.
www.erbzine.com/mag4/0459.html
www.erbzine.com/mag2/0247.html
www.erbzine.com/mag2/0248.html
www.erbzine.com/mag2/0249.html
From 1934: TARZAN AND THE DIAMOND OF ASHER Summary over 15 Webs
---

NEXT WEEK: May 21 - 27, 2004
ERBzine Silver Screen: Tarzan and the Amazons
Zdenek Burian: Tarzan Artist Part I
1890s Tarzan Inspiration?
COMING SOON ~ IN THE WINGS
Bill Ross: ERB Collector Series
Bomba the Jungle Boy: The Tarzan Connection Parts I & II
Zdenek Burian: Tarzan Artist I & II
Hal Foster: Mysterious Maiden II Comics Summary
ERBzine Silver Screen: All 12 Weissmuller Tarzan Films
Otis Adelbert Kline V: OAK Speaks & Weird Gallery
NEWS
---
Coming Soon: A Feature Photo Story on the recent sale of Tarzana Ranch
---
Latest ERB Film News:
From this week's Antonio Banderas Interview:
Will there be another Zorro? It is. We start the 26th of July.
Who did the script? The same guys who did the first one and did Pirates of the Caribbean and Godzilla, [Terry Rossio and Ted Elliot].
Ed. Note: Ted Elliot was a featured guest on last year's Tarzana ECOF panel of ERB script writers.
Will you have a cameo in Robert Rodriguezís Sin City? No, they didnít do that yet but itís interesting. The other day, Harvey Weinstein called me and I couldnít get a hold of him, so probably thatís what he wants to talk to me about. I don't know. I like the concept though. Robert Rodriguez showed me the concept. Itís beautiful. Itís going to be kind of a real comic book. More...

---
Pulp fiction alive and well here: By Doug Moe: May 15, 2004
You didn't realize that Zorro started in pulp magazines?
He did, and so did "The Shadow" and "Tarzan."
Not just great characters but great writers came from the pulps
Network upfront week will put Ďbubble' shows to rest
By AARON BARNHART The Kansas City Star
Executives of the six major broadcast networks will be in New York next week to name the programs that have been invited to join or rejoin their prime-time schedules this year. Many more shows will not have their names read:
Goners include: "Tarzan" (and many more. . . )

---
John Carter of Mars Film Project:
The Kill Bill 2 / John Carter of Mars Connection (Rodriguez)
Also see Princess of Mars Film Project I
---
See the ERBzine Archive for lead up stories featured in previous issues
---
Watch For It!
TCM: Turner Classic Movies ~ 4 Weissmuller Tarzans ~ June 3/4, 2004
---
Tarzan Boxed Set June Release
Completely Remastered for DVD
---
DUM-DUM 2004: Fort Collins ~ Honoring Glenn Morris ~ June 25-27
Check out the latest releases from ERBvillePress.com
Tarzan of the Apes - Original Pulp Version - is now available
ECOF GATHERING, SACRAMENTO, CA ~ August 12-14, 2004 ~ Guests: Lupoff ~ J.E. Holmes ~ Yeates
Free T-Shirt Offer: See the Update at the Convention Dossier Page
Visit the Tarzana Community and Cultural Center: www.mytarzana.org

Our FanFare section is always open as a showcase for ERB fan comments and creative work...
Send your submissions to
Bill Hillman
hillmans@westman.wave.ca

!!! READERS PLEASE NOTE !!!
Tarzan® is the property of Edgar Rice Burroughs, Inc., Tarzana CA

These e-Fanzines have been posted as a non-profit bibliographic and biographic reference for ERB scholars, fans and collectors. Material not created by myself has been collated largely from other sites on the web -- and I believe it to be in Public Domain or to fall under the category of "product promotion" or "fair use". Everything has been collated into this on-line repository to promote interest in the works of Mr. Burroughs. If there is any objection to the way in which any of this material has been displayed, or if I have infringed unlawfully on any copyright, I will implement its immediate removal. Bill Hillman

---

WEBJED: BILL HILLMAN

Visit our thousands of other sites at:
BILL & SUE-ON HILLMAN ECLECTIC STUDIO
ERB Text, Images and Tarzan® are Copyright ERB, Inc.- All Rights Reserved.
All Original Work ©1996-2004/2010 by Bill Hillman and/or Contributing Authors/Owners
No part of this web site may be reproduced without permission from the respective owners.