The World's First and Only Weekly Fanzine
Devoted to the Life and Works of Edgar Rice Burroughs
Since 1996
A NEW EDITION EVERY FRIDAY
January 23 - 29, 2004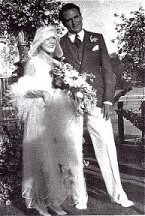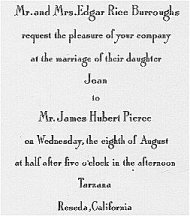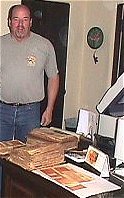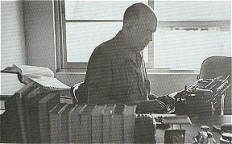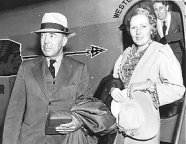 Joan Burroughs Pierce Bio
Chapter 2 of 4
Broadhurst's Sword of Theosophy Series Part III
Search for Ultimate Answers
The ERB Clippings Scrapbook: 1933-1934
SECTION THREE ~ SECTION FOUR
Florence Gilbert Burroughs:
Biography and Filmography Update
ARCHIVE FEATURE
Comics Emporium: An Illustrated Bibliography
From the Burroughs Family Archives
Lost Words of ERB: Letters to Home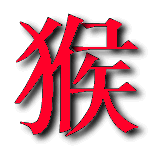 The Many Worlds of



"The master of imaginative fantasy adventure...
...the creator of Tarzan and...
...the 'grandfather of science-fiction'"



Weekly Online Fanzine
Cover Page & This Week's Contents
Welcome to ERBzin-e
the Web's first and only weekly fanzine
devoted to the life and works of Edgar Rice Burroughs.
Below is this week's contents as well as
the release schedule for ERBzin-e coming attractions.
!!! NEW THIS WEEK !!!
January 23 - 29, 2004
EVERY WEEK: ANOTHER GIANT ISSUE
PASTICHES ~ ART ~ FAN FEATURES ~ C.H.A.S.E.R Refs ~ ARTICLES
Plus
click All the Oldies in Archive click
THIS WEEK'S ERBzine CONTENTS
---
---
---
---
---
ARCHIVE FEATURE 6
From the Burroughs Family Archives
Lost Words of ERB
Letters to Home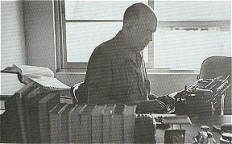 This series features scores of letters from ERB to family members.
Some of the letters have been scanned... all have been typed for and easier read.
ERBzin-e 214: Lost Words
ERBzin-e 392: Lost Words IIa
ERBzin-e 440: Lost Words IIb
ERBzin-e 441: Lost Words III
ERBzin-e 406: McWhorter Louisville Collection
ERBzin-e 429: Lost Words IV
ERBzin-e 717: Lost Words V
ERBzin-e 719: Lost Words VI
ERBzin-e 994: Lost Letters VII
ERBzin-e 947: Lost Words of ERB VIII
ERBzin-e 997: Letters from Hulbert at ERB, Inc.
ERBzin-e 913: Correspondence I: To Jane and Jack (JRB Tribute)
ERBzin-e 914:Correspondence II: To Jane and Jack (JRB Tribute)

Wartime Letters from ERB: The War Years
1940 Letters
1941 Letters 1941 Letter Highlights
1942 Letters 1942 Letter Highlights
1943 Letters 1943 Letter Highlights
1944 Letters 1944 Letter Highlights
1945 Letters 1945 Letter Highlights
See the Master Index to all of the above in the main
LOST WORDS OF ERB Site
http://www.angelfire.com/trek/erbzine5/erbz219.html
---

July 11, 2002
PLEASE NOTE:
Our stable of writers thrive on feedback. . . let them know that you are reading their work.
Our hit counters indicate thousands of weekly visitors to our sites
so let them know that you are out there.
---
Remember: we always welcome submissions ~ contact:
Bill Hillman at hillmans@westman.wave.ca
---

LAST WEEK'S FEATURES
January 16 - 22, 2004
Gung Hei Fat Choy ~ Year of the Monkey ~ Happy New Year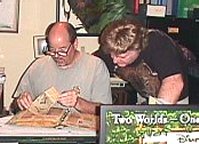 Click for full image of this Barsoom Panorama
The Burroughs Family Tribute Series
Joan Burroughs Pierce: Chapter 1 of 4
Dale R. Broadhurst's Sword of Theosophy Series Part II of III
Lupoff of Mars: Quest for Gullivar Jones Carter
The ERB Scrapbook: Hundreds of Clippings from 1933-1934
SECTION ONE ~ SECTION TWO
THE GOLEM: A STORY OF A ISRAELI COMICS
Eli Eshad's Tarzan in the Holy Land Series ~ Pt. VI Update
ARCHIVE: Edgar Rice Burroughs in Wartime Australia ~ '42 & '43
Rare Items from the Danton Burroughs Archive
---
NEXT WEEK: January 23 - February 5, 2004
ERB Religious Themes: Dr. R. B. Zeuschner
ERBzin-e Silver Screen: The Adventures of Tarzan serial
The Joan Burroughs Pierce Tribute Chapter 3 of 4
The ERB Scrapbook: Hundreds of Clippings from 1933-1934: Sections 5 and 6

COMING SOON ~ IN THE WINGS
The Joan Burroughs Pierce Tribute Chapter 4
The ERB Scrapbook: Hundreds of Clippings from 1933-1934: 8 Sections
Baum, Burroughs, and the Theosophy Connection by David Adams
The God of ERB series
Tarzan's Father article
The Burroughs Brothers Go To Camp
The Burroughs Brothers Go To Yale
The Defenestration of ERB
Bomba the Jungle Boy: The Tarzan Connection
Zdenek Burian: Tarzan Artist
Hal Foster: Mysterious Maiden II Comics Summary
ERBzin-e Silver Screen: Tarzan and the Golden Lion
ERBzin-e Silver Screen: Tarzan The Mighty
ERBzin-e Silver Screen: Tarzan The Tiger
Jungle Serials: Hawk of the Wilderness ~ OAK's Call of the Savage ~ Phantom Empire
---
NOTICES
---
Our FanFare section is always open as a showcase for ERB fan comments and creative work...
Send your submissions to
Bill Hillman
hillmans@westman.wave.ca

!!! READERS PLEASE NOTE !!!
Tarzan® is the property of Edgar Rice Burroughs, Inc., Tarzana CA

These e-Fanzines have been posted as a non-profit bibliographic and biographic reference for ERB scholars, fans and collectors. Material not created by myself has been collated largely from other sites on the web -- and I believe it to be in Public Domain or to fall under the category of "product promotion" or "fair use". Everything has been collated into this on-line repository to promote interest in the works of Mr. Burroughs. If there is any objection to the way in which any of this material has been displayed, or if I have infringed unlawfully on any copyright, I will implement its immediate removal. Bill Hillman

---
GOOGLE SEARCH OF THE THOUSANDS
OF ERB SITES IN OUR ERB COSMOS. . . and Beyond
Scattered among the following servers:
Angelfire ~ Westman Wave ~ MTS ~ Tripod ~ GeoCities ~ The Entire World Wide Web. . .
check them off one by one.
Check Angelfire.com for most of the ERB references

Search angelfire.comSearch home.westman.wave.caSearch mts.net
Search tripod.com Search geocities.com Search WWW

WEBJED: BILL HILLMAN

Visit our thousands of other sites at:
BILL & SUE-ON HILLMAN ECLECTIC STUDIO
Some ERB Images© and Tarzan® are Copyright ERB, Inc.- All Rights Reserved.
All Original Work © 1996-2004/2010 by Bill Hillman and/or Contributing Authors/Owners
No part of this web site may be reproduced without permission from the respective owners.
Visitors: >