Official Edgar Rice Burroughs Tribute and Weekly Webzine Site
Since 1996 ~ Over 15,000 Webpages in Archive
Volume 7480

BOB ZEUSCHNER
ERBzine Tribute and Photo Gallery

Bio From Our ERB'S LIFE and LEGACY :: DAILY EVENTS Section
www.erbzine.com/mag63/6328.html#MAY12
Acclaimed ERB researcher and writer, Robert B. Zeuschner, was born on May 12, 1941. Dr. Zeuschner's EDGAR RICE BURROUGHS: THE BIBLIOGRAPHY is the most comprehensive, entertaining and visually stunning guide to the works of ERB ever published. Bob, one of the world's most highly respected ERB scholars, has compiled a one-of-a-kind illustrated bibliography that is a must for anyone interested in ERB, the history of pulp fiction and the works that inspired Superman and every other pulp hero since. Packed into the book's 600 pages is an incredible amount of factual information to which Bob has also added hundreds of illustrations and fascinating stories.
Bio Info from Amazon
Robert Zeuschner teaches Philosophy at Pasadena City College. He has taught in Departments of Philosophy at the University of California at Santa Barbara, Occidental College, and the Department of Asian Studies at the University of Southern California. He has also taught in the Department of Religion at the University of California at Riverside. He received his Ph.D. in Asian and Comparative Philosophy from the University of Hawaii at Manoa and taught philosophy courses at several Hawaiian institutions. He has published translations of Chinese Buddhist texts and numerous articles in philosophical journals. Dr. Zeuschner is the author of a descriptive bibliography of the works of Edgar Rice Burroughs and is assistant editor for the Burroughs Bulletin, the quarterly journal of the Edgar Rice Burroughs literary society. He has appeared on the A&E Biography series. Dr. Zeuschner has many interests. He has been a rare book collector since he was ll years old, and collects art, including Chinse calligraphy and sumi-e painting. He studies Japanaese Zen gardens in Kyoto, and please classical guitar and acoustic blues guitar styles.
Click each photo collage for full page size
ERBzine References



BOB ZEUSCHNER: A Photo Gallery
https://www.ERBzine.com/mag74/7480.html
A Photo Visit with Bob and Lindy Zeuschner
OPEN HOUSE FOR ERB FANS
ARRIVAL
https://www.erbzine.com/mag41/4187.html
LIBRARY
https://www.erbzine.com/mag41/4188.html
ART
https://www.erbzine.com/mag41/4188a.html
ERB ART FOLIOS: JOHN CARTER and TARZAN
https://www.erbzine.com/mag41/4189.html
ERB The Bibliography by Robert B. Zeuschner
http://www.erbzine.com/mag62/6264.html#zeuschner
The Zeuschner ERB Bibliography information
is a major component of our ERB C.H.A.S.E.R. Project
http://www.ERBzine.com/chaser
Religious Themes in the Novels of ERB
by Robert B. Zeuschner, Ph.D
http://www.erbzine.com/mag11/1120.html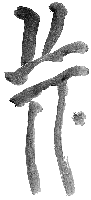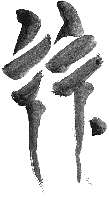 BILL HILLMAN
Visit our thousands of other sites at:
BILL and SUE-ON HILLMAN ECLECTIC STUDIO
ERB Text, ERB Images and Tarzan® are ©Edgar Rice Burroughs, Inc.- All Rights Reserved.
All Original Work ©1996-2022 by Bill Hillman and/or Contributing Authors/Owners
No part of this web site may be reproduced without permission from the respective owners.