The First and Only Weekly Online Fanzine Devoted to the Life and Works of Edgar Rice Burroughs
Official Edgar Rice Burroughs Tribute Site
Since 1996 ~ Over 15,000 Webpages in Archive
Volume 0746
and
ERB C.H.A.S.E.R ENCYCLOPEDIA
A Collector's Hypertexted and Annotated Storehouse of Encyclopedic Resources
present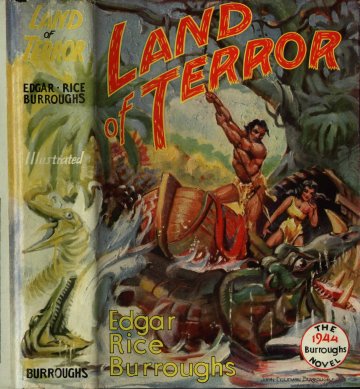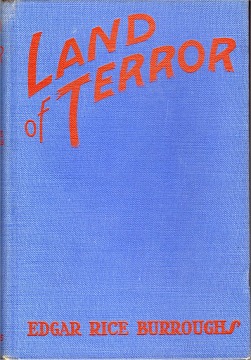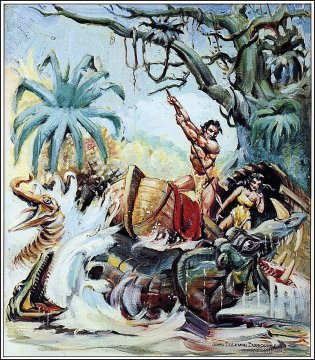 Click for Large Cover
Click for Larger DJ Image
Click for Large JCB Cover Art
Click for HiRes Cover
LAND OF TERROR
Writing started in October 1938
Read the eText Edition HERE
---
US PUBLISHING HISTORY
---
PULP
No Pulp Magazine Appearance
FIRST EDITION
ERB, Inc. ~ May 1, 1944 ~ 319 pages ~ Print Run: 3,500 ~ Approximate word count: 60,000
John Coleman Burroughs: DJ art and many unpublished sketches (see ERBzine 0347 and ERBzine 0348 )
REPRINT EDITIONS
Canaveral Press ~ November 15, 1963 ~ 319 pages
Roy G. Krenkel: DJ art and seven interiors
Ace paperback: January 1964 and numerous follow-up printings~ 175 pages
Frank Frazetta cover art
Ace paperback ~ January 1973 ~ 176 pages
Frank Frazetta new cover art
Ballantine - Del Rey paperback: May 1990
David B. Mattingly cover
For detailed information, see Robert B. Zeuschner's
Edgar Rice Burroughs: The Bibliography (ERB, Inc., 2016).
Click on www.erbbooks.com or call 214-405-6741 to order a copy.
Land of Terror
David, Emperor of Pellucidar, a man of the Twentieth Century who taught himself how to survive in the most ancient of lands. David Innes, discoverer of the Inner World of Pellucidar, had carved out his own empire among the cavemen there. When David disappears while exploring new territories, his followers set out a search for him under the leadership of his cavewomen queen, Dian the beautiful. The story of David and Dian's strange adventures among unknown peoples and incredible beasts is another in Edgar Rice Burroughs thrilling novels of the Stone Age land that lies at the Earth's Core.
For full chapter summaries and essay go to
http://www.erbzine.com/mag3/0324.html
---
JOHN COLEMAN BURROUGHS
UNPUBLISHED ART FOR LAND OF TERROR
---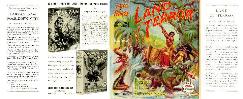 Inner Earth Sketches
ERBzine 0347
Pellucidar Gallery I
ERBzine 0348
Pellucidar Gallery II
---
J. ALLEN ST. JOHN ART GALLERY
---
See
Pellucidar Gallery III
ERBzine 0326
ERBzine 0326a
---
ROY G. KRENKEL CANAVERAL GALLERY
Click for full-size images
---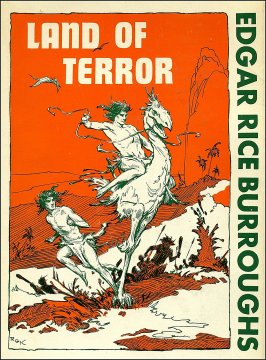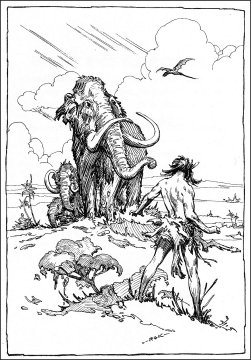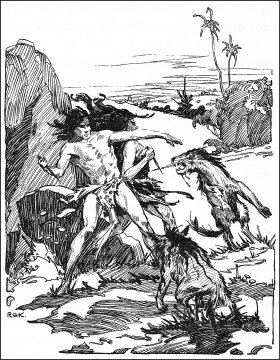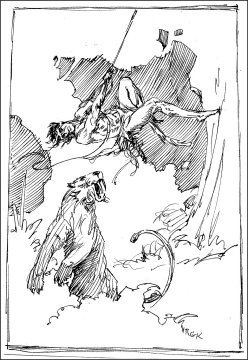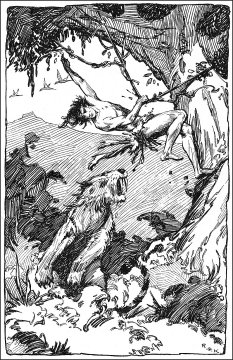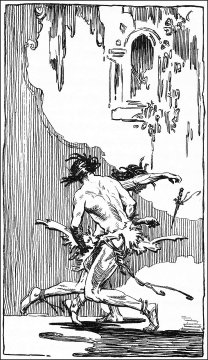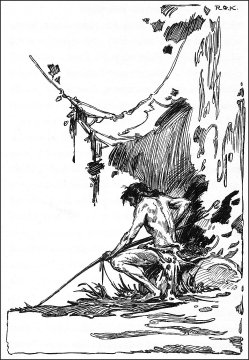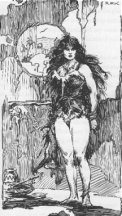 ---
LORD GREYSTOKE'S PAPERBACK GALLERY
---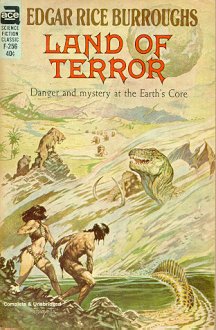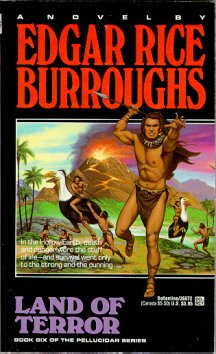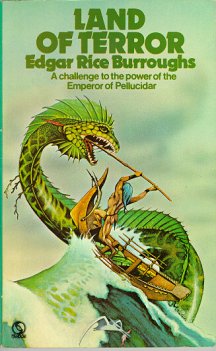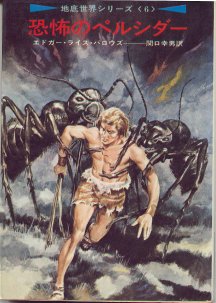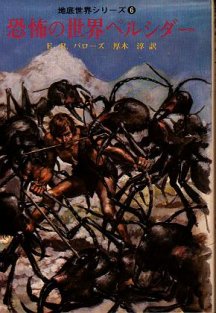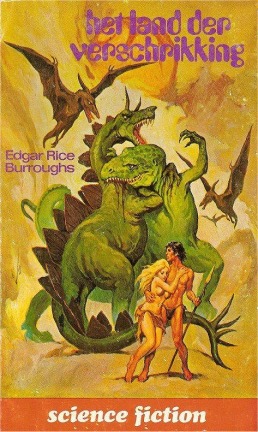 Dutch Edition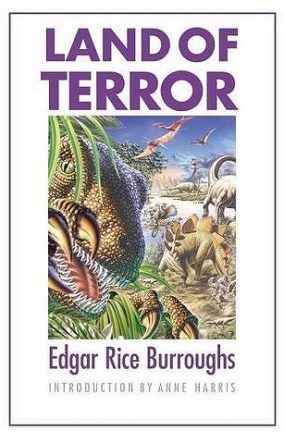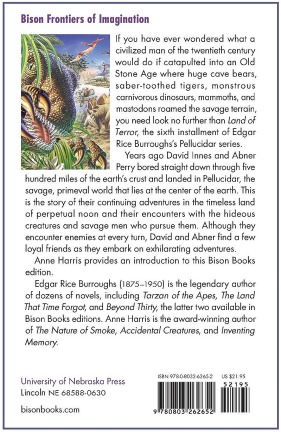 Bison Edition ~ Art by R.W. Boesche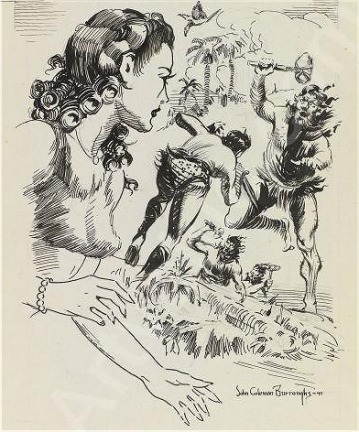 John Coleman Burroughs Art
Frank Frazetta paintings (click)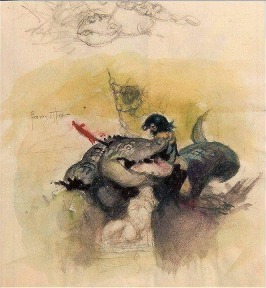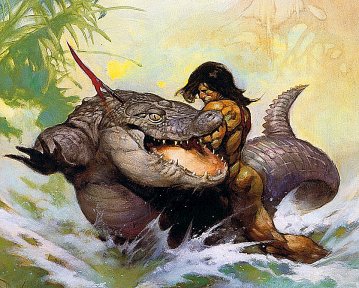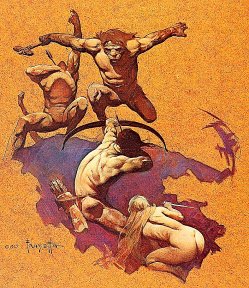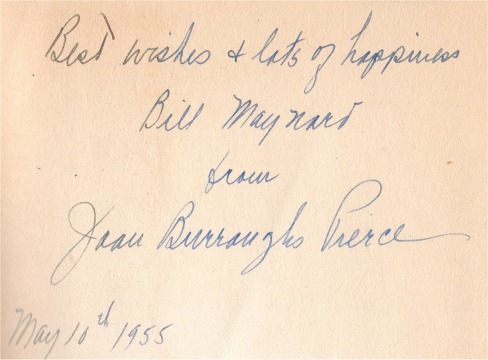 Land of Terror signed by Joan Burroughs

---
MORE ABOUT THE LAND OF TERROR SPECIAL EDITIONS
From Jim Gerlach's ERBbooks
www.erbzine.com/mag64/6476.html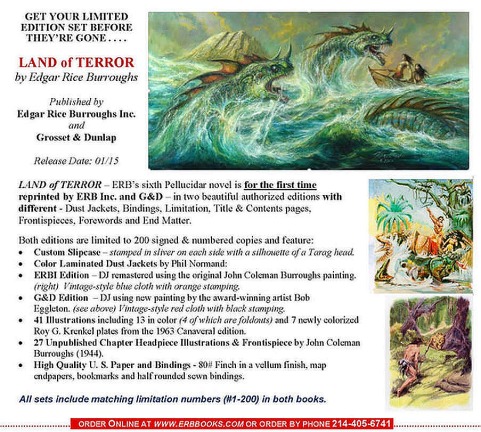 A rare reprint from www.erbbooks.com
jtgerlach@verison.net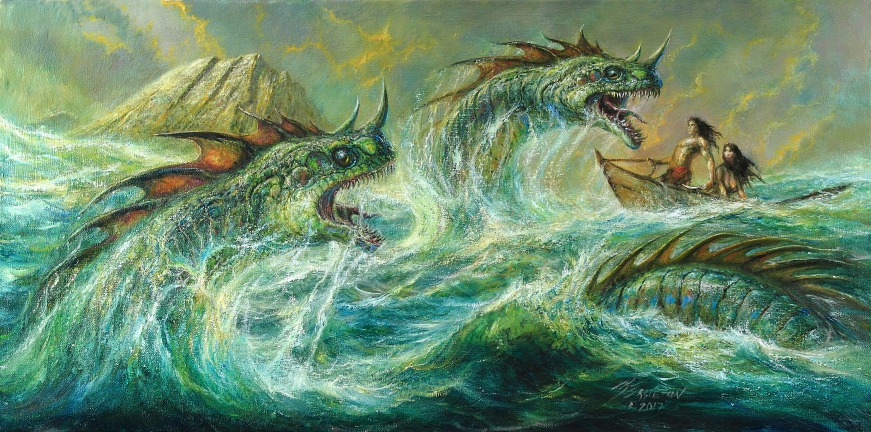 ---
Click for full-size collages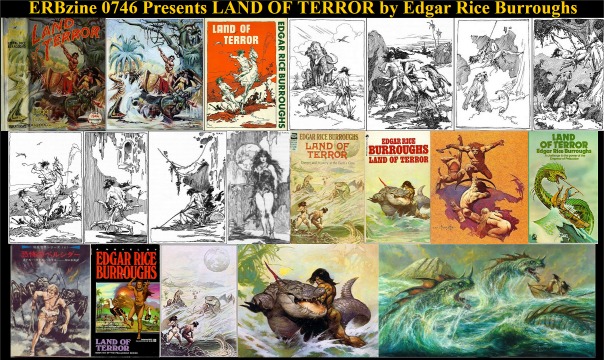 Click for full-size preview collage

---


Armada of ERB Web Sites
Over 15,000 Webpages
The Fantastic Worlds of Edgar Rice Burroughs
ERB Companion Sites Created by Bill Hillman
| | | | |
| --- | --- | --- | --- |
| DantonBurroughs.com | ERBzine.com | Weekly Webzine | JohnColemanBurroughs.com |
| BurroughsBibliophiles.com | Pellucidar.org | John Carter Film | JohnCarterOfMars.ca |
| EdgarRiceBurroughs | tarzana.ca | Tarzan.com | Tarzan.org |